The Starch Solution Review

- 10 Things You Need to Know
Many diets nowadays promote lower carbohydrate consumption and increased protein, but The Starch Solution claims that this isn't the answer to weight loss. Unlike other popular meal plans, this book promotes consuming a higher amount of carbohydrates and opting for smart meal substitutes to help users lose weight without lost energy, fatigue, or appetite.
The Starch Solution says their diet plan can help individuals lose weight and improve health, but is that true? Are high-carb diets healthier than low-carb or low-calorie meal plans? What does science have to say about this kind of dieting? Our team investigated the meal plans guidelines, rules, cost, and potential side effects to see if this was the right solution for you. To learn more about The Starch Solution, check out the bottom line!
The Starch Solution can be purchased through their Official Site.
Overview
What is The Starch Solution?
The Starch Solution is a vegan diet comprising of high carbohydrates and a low amount of fats. The diet is outlined in book form from Dr. Jogn McDougall.
According to this book, fueling your body with carbohydrates, avoiding a diet rich in protein, and steering clear of fats can assist in weight loss. Overall, the book claims it outlines a health program that, if followed strictly, will promote weight loss, improve your health, save money, and transform your life altogether. In simpler terms, it can assist you in regaining your health.
Before further examination into this topic, let's look at what research says about this diet.
Critical Reviews in Food Science and Nutrition – This scientific review indicates that weight loss and maintenance rely on energy balance. Low intake and high expenditure result in weight loss and vice versa.
Critical Reviews in Food Science and Nutrition – According to this study, resistant starch (RS), which is the indigestible portion of the starch, has proven to promote weight loss among obese people.
Nutrients – The study involved examining the effect of a low-energy diet on overweight individuals. The result indicated that intake of low energy dietary contributes to reducing body mass after five months.
The Starch Solution Competitors
Who Wrote The Starch Solution?
The Starch Solution book was written by John A. McDougall MD.
For many years the mention of starch has always attracted negative vibes, especially among people who want to lose weight. However, according to Dr. John McDougall, MD, carbohydrates are not the enemy.
In the book, Dr. McDougall and his wife discuss how the starch solution program can promote weight loss among obese people. According to them, The Starch Solution is the best option for those wanting to regain their health and lose weight while eating the food they love.
Scroll below for one of the best products we've seen over the last year.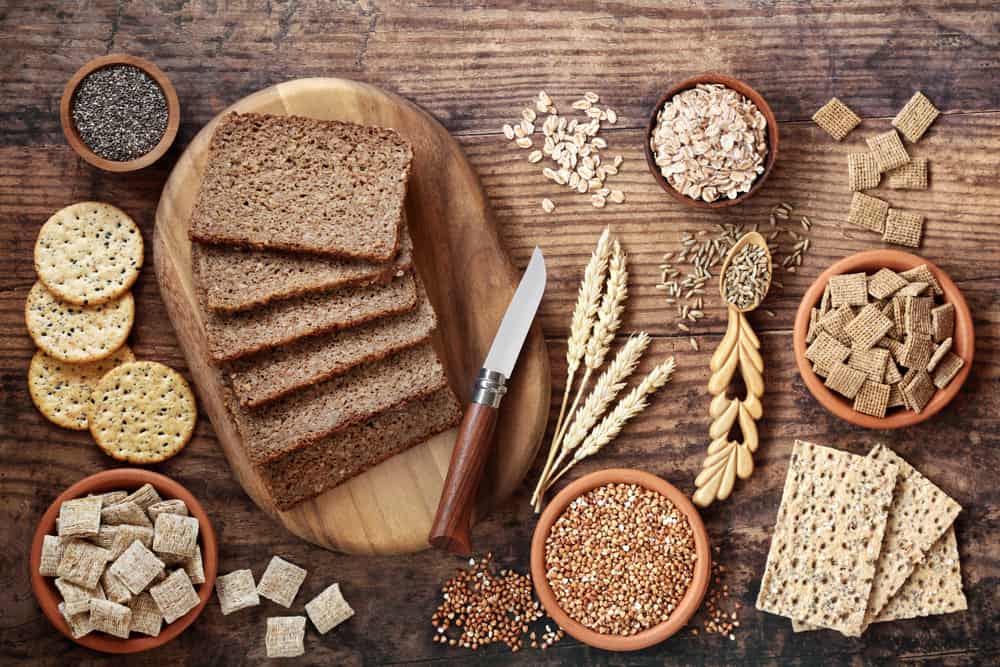 The Starch Solution Customer Service
There are multiple ways to contact Dr. McDougall if you have questions about The Starch Solution:
Address: Dr. McDougall's Health and Medical Center, PO Box 14039, Santa Rosa, CA 95402
Email: office@drmcdougall.com
Toll-Free Phone Number: 1-800-941-7111
Local Phone Number: 1-707-538-8609
Hours: 9:00am – 5:00pm (PST) Monday – Friday
Dr. McDougall can also be contacted through his Youtube and Facebook pages.
Other Products by Dr. John McDougall MD
The Starch Solution is not the only book written by Dr. John McDougall. His other works include:
The McDougall Program for Maximum Weight Loss
The New McDougall Cookbook
The McDougall Quick & Easy Cookbook
The McDougall Program: 12 Days to Dynamic Health
The Healthiest Diet on the Planet
Dr. McDougall's Digestive Tube-Up
Making The Change (e-book)
The McDougall Health-Supporting Cookbook (e-book)
The McDougall Program for Women (e-book)
The McDougall Program for a Healthy Heart (e-book)
McDougall's Medicine: A Challenging Second Opinion (e-book)
The McDougall Plan (e-book)
The official website also sells a number of dietary programs, apparel, and other products. An app for the McDougall Cookbook is also available.
Claims
The Starch Solution Claims
This book claims that carbohydrates are not the enemy of weight loss as we have been made to believe over the years. According to the author and his wife Mary, a diet rich in starch can promote weight loss while at the same time preventing a variety of health conditions.
The Starch Solution claims it provides a healthy swap for your favorite foods. Additionally, the book says it has laid out a weekly menu planner and includes over 100 delicious and affordable recipes for users to choose from.
Rules
The Starch Solution Rules
In order to properly follow the meal plan from The Starch Solution, there are a few rules users have to follow.
Start each meal with soup, salad, or fruit.
Eliminate all animal foods.
Follow the 50/50 plate rule. Fill your plate halfway with non-starchy vegetables and the rest with minimally processed starches.
Eliminate added sugar and added salt foods.
Avoid plant food with high-fat levels such as nuts, seeds, and avocados.
Avoid added oils.
Avoid high-calorie foods like bread, bagels, and muffins.
Avoid drinking calories, like fruit juice.
Eat when hungry, but do not stuff yourself.
Choose whole fruits when possible.
Opt for whole grains, legumes, vegetables, fruits, soy products, and some dietary fats.
Animal products and highly processed, packed foods should also be avoided while on this diet.
The Starch Solution Workouts
The Starch Solution is a workout-free program. This dietary program aims to assist obese people in losing weight without the need for exercise.
By strictly observing the rules laid out by the author, the book claims one has the potential of losing up to 125 pounds a month.
Weight Loss
The Starch Solution and Weight Loss
Many methods have been previously suggested for weight loss, and few have suggested a diet rich in carbohydrates to promote weight loss. What does the research say about this, though?
Some research suggests that this kind of dieting may be helpful. According to The Journal of Nutrition, individuals with certain insulin health conditions may benefit from high-carbohydrate diets. However, more research in MedGenMed notes that high-carb meal plans may not help individuals with these insulin conditions lose weight.
Nutrients published one study that noted individuals with T2DM who are on a high-carbohydrate and low-fat diet may experience some reduced weight. According to another study published in Nutrients, a high-carbohydrate diet that is plant-based may help users improve body composition.
One study published in the International Journal of Obesity (London) compared the effects of a low-fat, high-protein diet and a high-carbohydrate, low-fat diet on weight loss. The results noted that the high-protein variation caused more fat loss than the high-carbohydrate one.
Another study published in the New England Journal of Medicine found that no matter the macronutrient content, a low-calorie diet was the most effective at aiding in weight loss. Even more, research published in Diabetology International noted that "…the effects of a high or low carbohydrate diet on body fat are still a debatable issue. To confirm the content of a diet and the mode of consumption for the purpose of body fat loss, long-term and large-scale clinical evidence is required."
Although it seems some research shows this kind of dieting may not lead to weight loss, there is one study published in the American Journal of Clinical Nutrition that suggests high-carb diets can "…affect inflammatory markers favorably."
The Starch Solution Cost and Where to Buy
The Starch Solution can be bought from various online stores, including Amazon and Walmart. On these sites, the book price ranges from $12-14, while the cost is about $17 on the official website.
Alternatively, individuals may be able to download The Starch Solution pdf guide for free.
Pros and Cons
Pros and Cons
Pros
The Starch Solution does not promote limited portion sizes.
There is some research suggesting that high-carbohydrate diets can be useful for individuals with certain health conditions.
Cons
The research on high carbohydrate diets suggests it may not be the best option for weight loss.
This diet requires individuals to cook without oils or fats, which can make many recipes difficult to cook.
Overall, this meal plan can be challenging for some users to follow.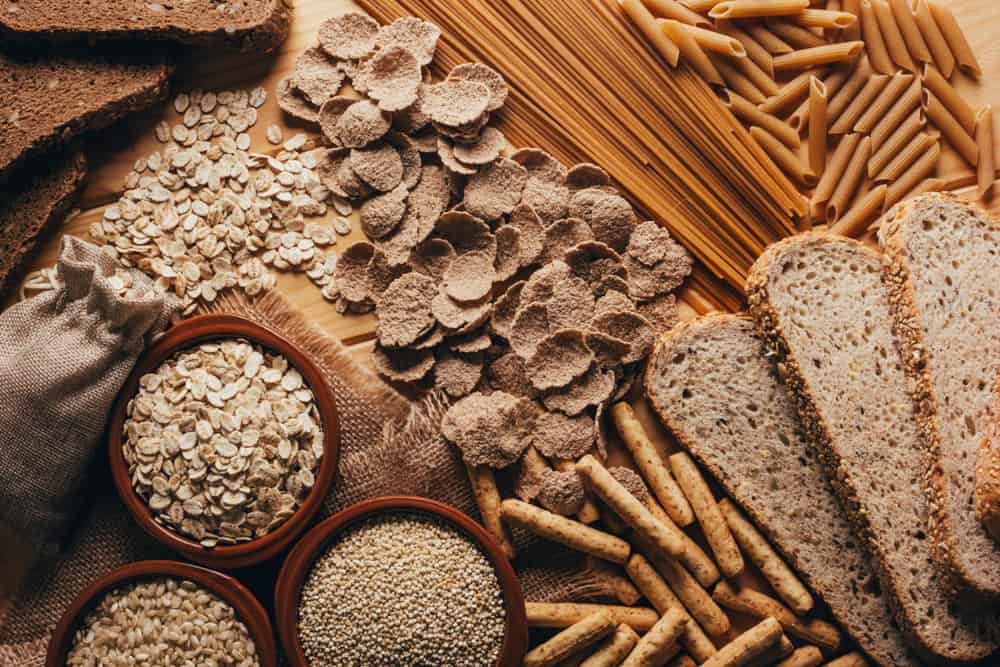 Bottom Line
Bottom Line on The Starch Solution Results
When it comes to the research behind The Starch Solution, the results are mixed. Although there is some evidence showing a high-carbohydrate diet can help reduce inflammation and improve the body composition of individuals with certain health conditions. However, most of the studies prove there are other, more effective options for losing weight.
Plus, this meal plan can be challenging for many people to follow, especially since there are many food restrictions and cooking rules to follow. That's why many people opt for a simpler solution that can be individualized to their needs.
Noom is one of the best weight-loss programs available that offer this simpler solution. Through educational lessons, daily goals and checklists, customized meal plans, support from a health coach, and so much more, this program aims to help users make healthier choices, improve health, and lose weight along the way.
If you want to check out this program for yourself – you're in luck! Right now, Noom is offering a free trial offer to all Dietspotlight readers.
Learn More About Noom »