Thermofight X Review

- 13 Things You Need to Know
Thermofight X claims to be the next generation of thermogenic weight loss. The product claims to cause users to drop twice as much weight than from a diet alone – but is that true? What kind of benefits can you expect from this diet pill? Are there any scientific studies to back up these claims?
Our review team did extensive research on Thermofight X to find the answers to these questions, exploring everything from the supplement's ingredients, potential side effects, and more. Make sure to check out the bottom line to see our final verdict on this weight-loss pill.
Overview
What is Thermofight X?
Thermofight X is a fat burner that boosts your metabolism and reduces your appetite to help you lose weight. The formula contains caffeine and jalapeno pepper extract to improve your fat-burning potential, and this is what some of the research has to say about these ingredients:
BMC Obesity – One trial published in this journal found that cayenne peppers may have fat-burning properties and reduce appetite in obese patients.
Nutrition Research – Green tea may reduce blood pressure and aid in weight loss.
International Journal of Obesity – Research suggests that the capsaicinoids in a jalapeno pepper boosts metabolism by 5%.
Thermofight X Competitors
Who Makes Thermofight X?
Thermofight X is made by It Works!, a multi-level marketing company that sells weight-loss supplements, skincare products, beauty products, and vitamin supplements. Mark and Cindy Pentecost founded the billion-dollar company in 2001 when they released a controversial weight loss patch.
The Better Business Bureau has investigated the Florida-based company multiple times for unauthorized credit card charges. It Works! placed the blame on its Independent Distributors.
Independent Distributors pay the company a $99 fee for the rights to sell its products. They market the products to their friends and family to earn a commission. The company recently implemented new policies to prevent unauthorized credit card charges.
The Federal Trade Commission is also involved in an investigation pertaining to It Works!. The FCC claims the company is unlawfully misrepresenting how much income Independent Distributors can earn. The allegedly misleading claims were made in advertisements targeted towards individuals who lost employment because of COVID-19.
Thermofight X Customer Service
You can request customer support by phone or fax.
Phone: 786-706-1095
Fax: 888-711-3760
Scroll below for one of the best products we've seen over the last year.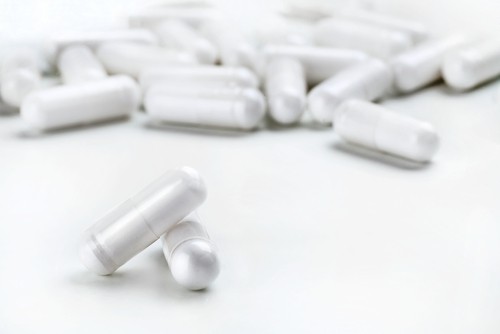 Other Products from the Makers of Thermofight X
The makers of Thermofight X also make beauty, skincare, and weight loss products.
Skinny Brew
Keto Tea
Keto Coffee
Sleepy Tea
Carb Control
Confianza
Defining Gel
Hair Skin Nails
Ultimate Body Applicator
Facial
Illuminating Facial Pads
Enhancing Lash and Brow Serum
Radiance Hydrating Serum
CollagenWorks
Hydrate Plus
Super Greens
Super Reds
Super Greens On The Go
Energy
Best Fat Fuel
Claims
Thermofight X Claims
Thermofight X claims that this fat burner can help you lose 31 pounds in three months. The makers of Thermofight X also claim that this product supports "rapid ketone generation."
The supplement is not a ketogenic weight-loss product. It does not contain any ingredients shown to increase blood ketone levels, so our researchers were confused as to why it's being marketed as an exogenous ketone product.
Ingredients
Thermofight X Ingredients
Ingredients found in this product include:
Greenselect Green Tea Extract
Ginger
Chromium
Black Pepper
Jalapeno Pepper
Cayenne Pepper
Cinnamon
Caffeine
Details on Thermofight X Ingredients
Green Tea Extract
Green tea extract is the concentrated form of green tea leaves.
Ginger
Ginger is a spice derived from a flowering plant found in Southeast Asia. According to research reviewed in Nutrients, ginger is effective for treating nausea and morning sickness.
Chromium
A review from the Journal of Nutritional Biochemistry suggests that chromium, a mineral found in whole grain products and meat, may improve insulin sensitivity.
Black Pepper
Black pepper is derived from a vine called Piper nigrum. Piperine in black pepper may be able to aid blood sugar metabolism.
Jalapeno Pepper
Jalapeno peppers may have fat-burning properties as per Appetite.
Cayenne Pepper
Cayenne peppers are another type of pepper that increases your metabolic rate, according to some research.
Cinnamon
Research from the Journal of Diabetes Science and Technology demonstrates how cinnamon can promote weight loss by improving insulin sensitivity.
Caffeine
Thermofight X contains 200 mg of caffeine. That's roughly the same amount of caffeine as two and a half cups of coffee.
Weight Loss
Thermofight X and Weight Loss
Thermofight X contains several ingredients that are commonly used in weight loss supplements to promote thermogenesis. The caffeine and catechins in green tea are shown to improve thermogenesis in some studies.
Ginger is another Thermofight X ingredient that shows potential in weight loss supplements. Research published in Nutrients suggests that ginger may improve metabolic rates among obese patients.
Side Effects
Thermofight X Side Effects
Several online reviews claim this product causes nausea and diarrhea. Some research suggests the ingredients may also cause:
Headache
Tremors
Elevated heart rate
Difficulty sleeping
Gas and indigestion
How to Use Thermofight X
Take one capsule with meals twice a day. Increase your water intake while using this product. Users should exercise and eat a reduced-calorie diet while taking Thermofight X.
Cost and Where to Buy
Thermofight X is available from Independent Distributors, Amazon, and the company's website.
The Thermofight X retail price is $67 for a bottle of 60 capsules. Customers can save money by joining the Loyal Customer Program.
Pros and Cons
Pros and Cons
Pros
Ingredients show potential in clinical trials.
Cons
Negative reviews.
Side effects.
This MLM company is being investigated by the Better Business Bureau and the Federal Trade Commission.
What Users Are Saying
What Users Are Saying
"This has helped me lose weight, stops cravings, keeps you thinking your full for the entire day. Only weight loss help I use is this pill. Stand by it all the way!"
"This did nothing for me. In fact it made my stomach hurt when taking them."
"This product has work really well for me, it has curbed my appetite and I have lost 23lbs. With eating less I am also working out some and feeling better!"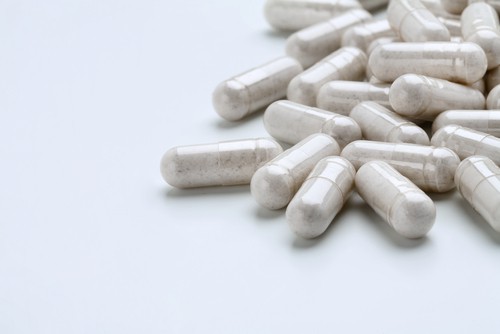 Bottom Line
Bottom Line on Thermofight X Results
When it comes down to the science, some of the ingredients in Thermofight X may have some benefits, but no research exists to back up this specific combination. When you add negative reviews and potential side effects, we find it hard to determine if this is the best weight-loss solution.
Instead, a comprehensive weight-loss program individualized to each dieter's needs may be the better option.
We're excited about the features Noom – one of the best weight-loss apps on the market – has to offer. Some of these include personal meal plans, 1:1 coaching, interactive quizzes, and extensive food tracking options. Plus, the system is backed by multiple clinical studies – something you don't see every day.
Noom is currently offering a free trial offer to all Dietspotlight readers for a limited time, so make sure to check it out!
Learn More About Noom »