Thrive Burn Review

- 21 Things You Need to Know
Le-vel is an MLM company known for the widely popular Thrive Patch. In the coming months, Thrive Patch heats up with the release of Thrive Burn.
It is a new product. Our research team started digging into this weight loss patch to better understand the ingredients' benefits, potential side effects of the ingredients, and the research supporting the claims. After gathering the available facts, we compiled everything to give you the bottom line.
Thrive Burn can be purchased through their Official Site.
Overview
What is Thrive Burn?
First off, Thrive Burn is promoted as the next and greatest weight loss revolution. The promotional ad on the official website calls it an "industry-shifting movement like never before."
The video presentation shows a few different exercises, such as pull-ups, rope wave workouts, jumping rope, and boxing.
Does It Work?
European Journal of Pharmacology — "Our data suggest that the intake of d-limonene may benefit patients with dyslipidemia and hyperglycemia and is a potential dietary supplement for preventing and ameliorating metabolic disorders. "
Scientific Reports — " These results suggest that CoQ10H2 supplementation may be useful as a treatment for metabolic disorders associated with obesity."
Phytotherapy Research — "Although willow bark extracts are generally standardized to salicin, other ingredients in the extracts including other salicylates as well as polyphenols, and flavonoids may also play prominent roles in the therapeutic actions."
Thrive Burn Competitors
Brand History
How Did Thrive Burn Start?
Le-Vel Thrive Burn was released on May 1st, 2018. It is intended as a new and improved health and fitness experience that takes your weight loss to a new level. The official website hypes this program by saying, "and you thought we were good at weight-loss already," implying that Thrive Burn will help you achieve even better weight loss results.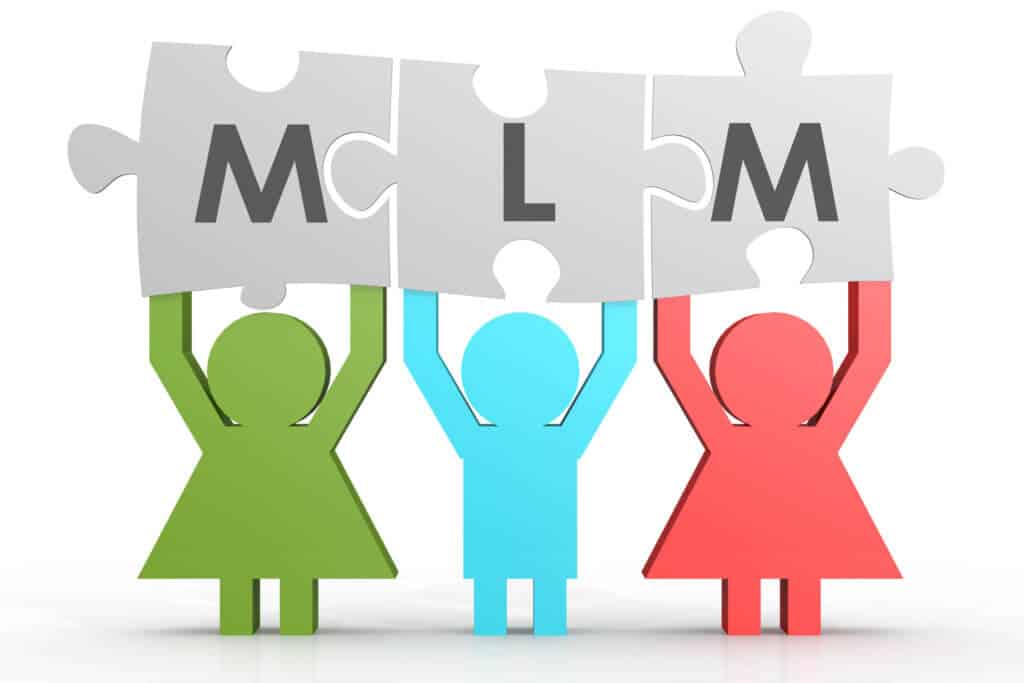 Scroll below for one of the best products we've seen over the last year.
Company Information
About Le-Vel
Le-Vel is a health and wellness company founded in 2012 by Paul Gravette and Jason Camper. Their goal was to provide premium lifestyle products that have never been seen before.
They use "premium grade raw ingredients" in their products, as well as a "higher level of nutrition."
Although this company is not BBB accredited, it has received an A+ BBB rating. However, there are 184 customer complaints posted on the BBB website.
Here is the contact info for this business:
Le-Vel Brands, LLC

9201 Warren Pkwy Suite 200

Frisco, Texas 75035

Phone: 1-888-557-0005

Email: Support@Le-Vel.com
Claims
Thrive Burn Claims
The marketing claims for Thrive Burn basically imply that this program will help you achieve weight loss and reach your fitness goals. The advertisement mentions that evolution is the natural form of progression.
It goes on to say that DFT DUO was just the beginning (tip of the iceberg), and Le-Vel Thrive Burn is the next revolution. So now (they say) you need to get ready for Burn – an industry-shifting movement!

Ingredients
Thrive Burn Ingredients
The ingredients in Thrive Burn are not available at this time. We will update this article when the information is available.
UPDATE July 2019: Thrive Burn is now Thrive Duo: Burn.
The ingredients include:
Forslean 95
Chlorogenic Acid from Green Coffee
Satiereal
Guarana
Green Tea
White Willow Bark
Beta-Hydroxybutyrate
CoQ10
Cosmoperine
L-Arginine
Limonene
Aloe Vera
Effectiveness
Does Thrive Burn Work?
Well, since Thrive Burn is a part of a program that includes regular physical activity, it may be beneficial for weight loss, health, and long-term weight management. Let's see what some actual research has to say about staying active.
There are many benefits of regular physical activity. The CDC reports that it is one of the single most important things you can do for your overall health and wellness.
Physical activity helps you burn off more calories, which is beneficial to weight loss and long-term weight maintenance.
Aside from aerobic exercises, strength training is also helpful because it increases the body's lean muscle tissue/mass.
The more muscle mass you have, the more calories your body will burn off around the clock to maintain the muscle tissue – even when you are not exercising.
The Harvard T.H. Chan School of Public Health states that "Keeping active can help people stay at a healthy weight or lose weight."

Benefits and Results
Thrive Burn Benefits and Results
What about the Le-Vel Thrive Burn benefits? Well, this program offers the following:
Improved physical fitness
Serious weight loss
Better health/wellness
For women and men alike
Just bear in mind that Thrive Burn results will vary from person to person. After all, various factors must be considered when it comes to health and weight loss, such as diet, level of workout intensity, current weight and metabolism, commitment to the program, and the person's age.
Weight Loss
Details on Thrive Burn and Weight Loss
The Thrive Burn program may help with weight reduction. Any time you include exercise or increased physical activity, you should expect to see some weight loss results. And judging from the promo video, this system includes cardiovascular exercise and strength training, which contribute to calorie burning and improving your metabolism.
For example, research from Annals of Internal Medicine says, "Exercise has a favorable effect on body fat distribution, with a reduction in waist-to-hip ratio with increased exercise.
"Exercise is especially important in maintaining weight loss in overweight persons. Several prospective studies have shown that overweight men and women who are active and fit have lower morbidity and mortality rates than overweight persons who are sedentary and unfit.
"Therefore, exercise is of benefit to overweight persons, even if it does not make them lean. Exercise is recommended as an important part of a weight control program."
Any exercise is better than no exercise at all. Therefore it is fine to start with short sessions of only a few minutes. You can then build over time to 15 minutes, 30 minutes, and even longer sessions.
This not only helps with calorie burning, but it is also good for heart and lung health, as well as keeping your energy levels up.

Directions
How to Use Thrive Burn
You should use Thrive Burn in direct accordance with the instructions that are provided.
Side Effects
Potential Thrive Burn Side Effects
As for Thrive Burn's side effects, there are none mentioned on the official website. Since we do not have an ingredient list, we cannot research ingredients for you. Watch for our updated article.
However, keep in mind that you may notice some sore muscles and body aches any time you add a physical workout regimen to your routine. However, this will lessen over time as you get used to the workouts.
Reviews
Thrive Burn Reviews
We did not find any Thrive Burn reviews posted online yet. But, you can find several customer comments, remarks, and reviews for the brand Le-Vel, which are posted on the Better Business Bureau website.
You can also find some Le-Vel Thrive product/program reviews on the official website. This includes customer testimonials and video success stories. These are all real reviews from real people/customers.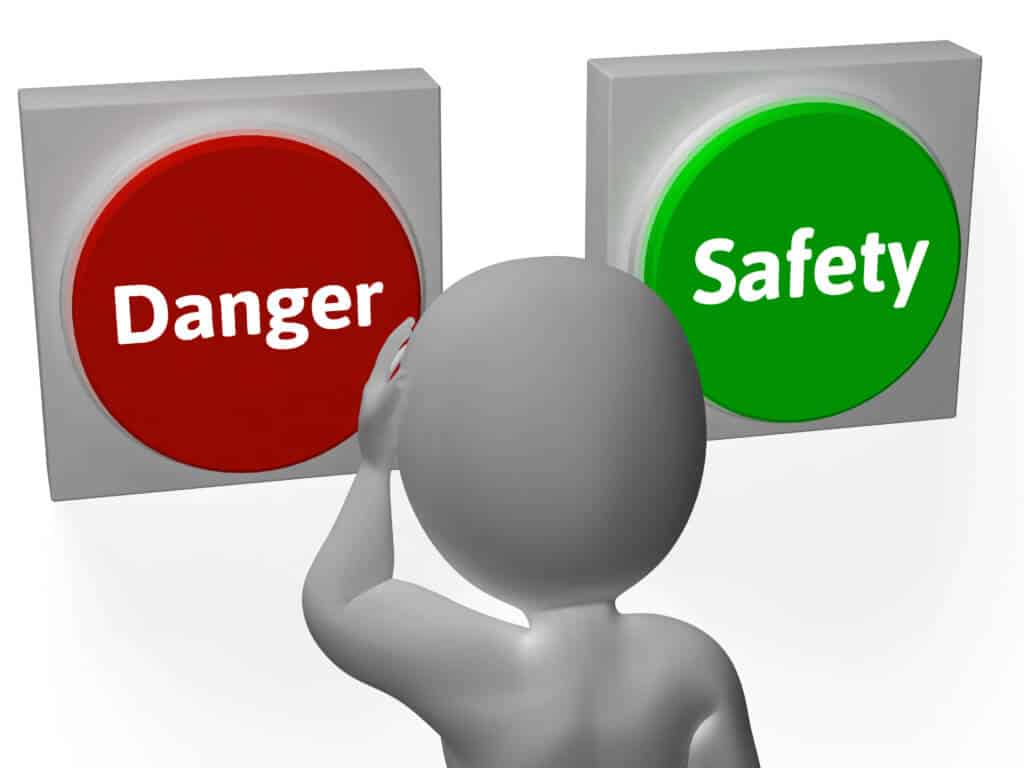 Product Warnings
Thrive Burn Product Warnings
There are some Thrive Burn warnings on their packaging that you should note before trying this weight loss product. These include the following:
You should always consult a doctor before starting a new diet product or fitness program.
Women who are pregnant or nursing a child must speak with a doctor before trying Le-Vel Thrive Burn.
If you have a health or medical condition, you need to consult your physician before getting started with Thrive Burn.
Individuals who are taking a prescription drug/medication MUST speak with a doctor before trying Thrive Burn.
Thrive Burn may not be suitable for people under the age of 18 years.
If you experience any serious adverse reactions or negative effects, you should stop using Thrive Burn immediately and consult your doctor.
Lawsuits
Any Thrive Burn Lawsuits?
We did some online digging but did not come across any Thrive Burn scam reports or lawsuits.
Where to Buy
Where Can You Buy Thrive Burn?
Le-Vel Thrive Burn is available directly through the official website.
But, is there a Thrive Burn satisfaction guarantee? Yes, the official Le-Vel website offers a 30-day return policy on all of its products sold through authorized brand promoters.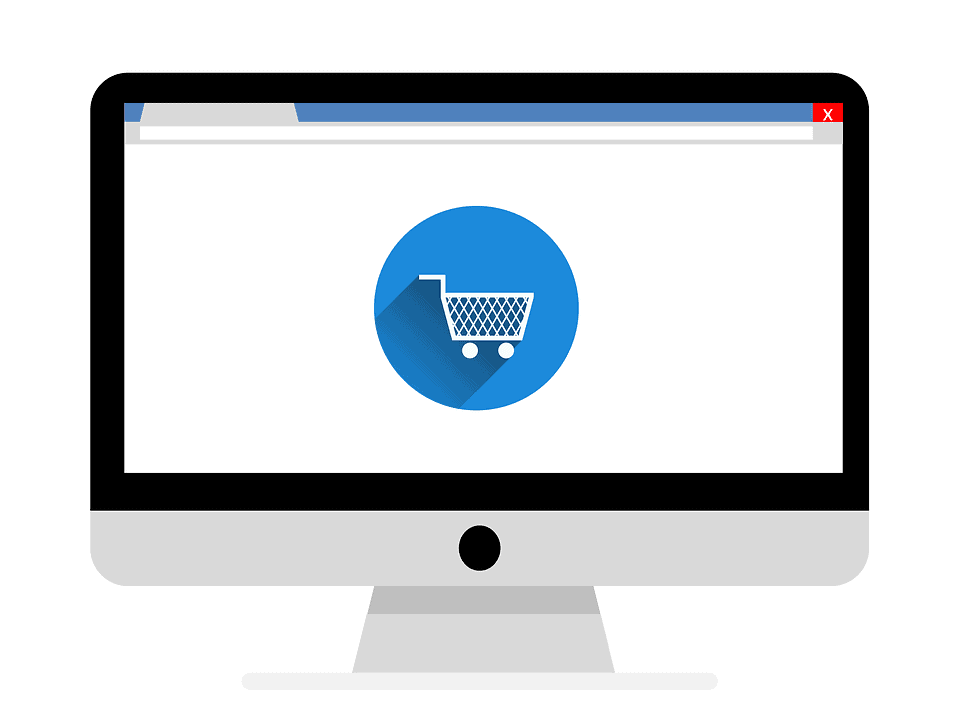 However, just so you fully understand the details, here is what the return policy specifies, "Refunds for unopened and undamaged products will be issued at the original purchase price less a 10% restocking fee.
Refunds for open, partially used, or otherwise damaged products will be issued at 50% of the original purchase price. Any costs associated with shipping & handling will not be refunded or reimbursed."
Also, here are the return addresses that are provided:
For USA Le-Vel Returns:
6077 W Wells Park Road

West Jordan, UT 84081
For Canadian Returns:
Le-Vel Returns

Landmark Global

4240 Harvester Rd

Unit 2

Burlington, ON L7L 0E8
For United Kingdom Returns:
Le-Vel Returns

Landmark Global UK

Unit A1, Park Way

Cranford Lane

Heston TW5 9QA
For Australia Returns:
Le-Vel Returns

1 Wonderland Drive

Eastern Creek, NSW 2766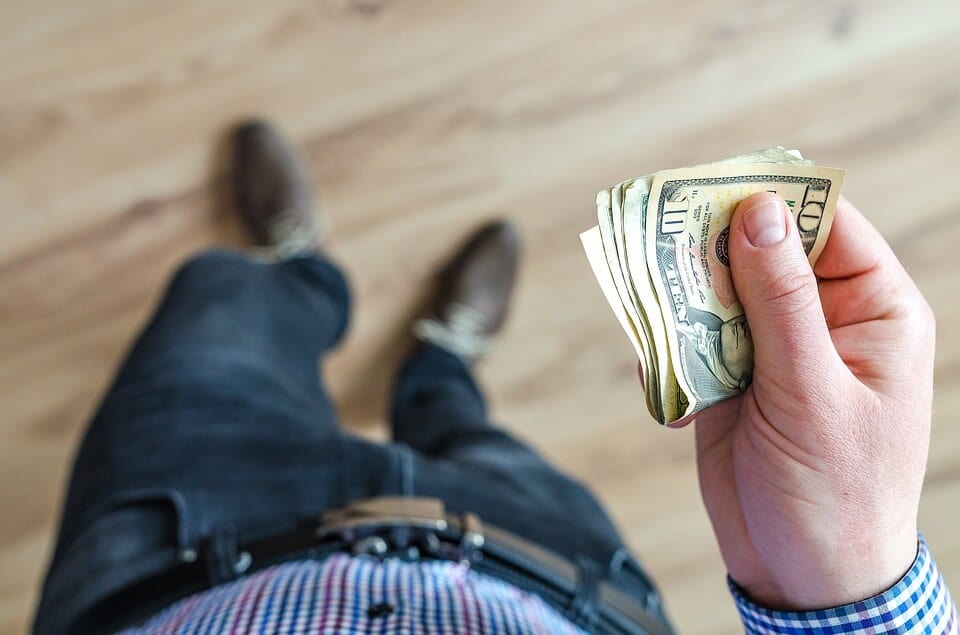 Cost
How Much is Thrive Burn?
The Thrive Burn price is not clearly posted on the main website. You will need to order from a distributor or create an account to order Thrive Burn.
Pros and Cons
Thrive Burn Pros and Cons
Pros
Thrive Burn includes exercise, which is good for weight loss and overall health
Le-Vel is a brand that has been around since 2012
Both women and men can use Thrive Burn.
Cons
Only minimal information is presented on the Thrive Burn promo ad.
Some users may experience muscle soreness after doing the exercises involved.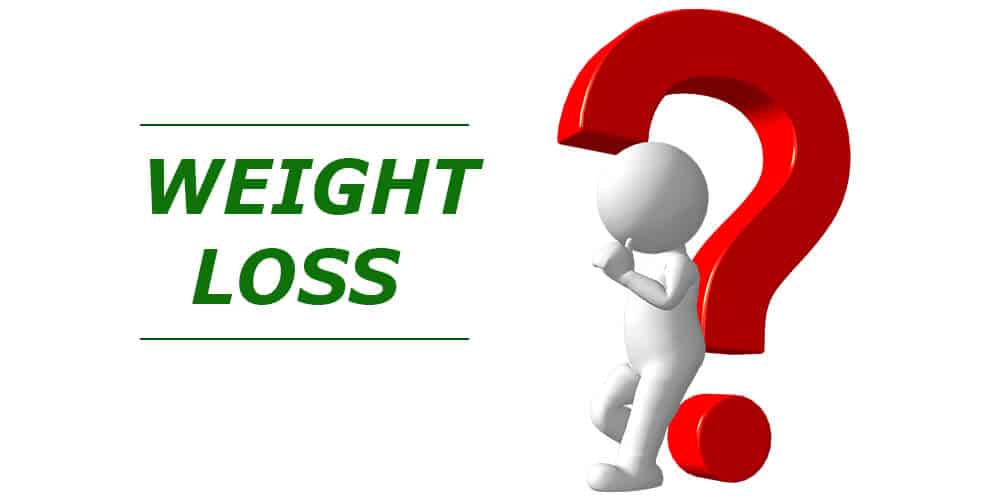 Thrive Plus
Thrive Plus DFT DUO Weight Management
Le-Vel Thrive Plus DFT DUO Weight Management is pushed as a cutting-edge and innovative product for individuals trying to lose weight. It is a patch with Derma Fusion Technology and dual-action left-right adhesive application. This helps encourage a "balanced duo release" of key ingredients absorbed through the skin/tissue and into the bloodstream. This patch helps with the following:
Weight management
Nutritional support
Appetite management
Lipid metabolism
Furthermore, this Thrive Plus DFT DUO patch is used combined with the Thrive Premium Lifestyle Capsules and the Thrive Premium Lifestyle Micronized Shake Mix. It is part of 8-week health, wellness, and weight management program.
Other Products
Other Le-Vel Thrive Products
Here is a list of other Le-Vel Thrive products that are available:
Thrive Plus DFT Ultra
A topical skin patch with Derma Fusion Technology (DFT) that assists with mental acuity, weight management, body circulation, appetite management, energy levels, and nutritional support.
Black Label
A Derma Fusion Technology patch helps with weight management, nutritional support, mood enhancement, mental acuity, energy levels, circulation, and overall physical fitness.
Thrive Plus Activate
A premium activated beverage (powder) enhances mental clarity, performance, energy levels, and immune system strength.
Thrive Plus Boost
A premium greens beverage (powder) that helps with internal cleansing boosts the immune system, balances pH levels, increases energy, and assists with weight management.
Thrive Plus Balance
A digestive support supplement that also aids in weight management, immune system function, and nutrient absorption.
Thrive Plus Move
A premium lifestyle gel supplement helps with mobility, flexibility, healthy joint function, and calming irritation.

Thrive Plus Rest
A premium lifestyle gel that promotes rest and relaxation lowers stress levels, supports healthy sleep, and has a calming effect.
Thrive Plus Form
A collagen protein gel that aids with weight management supports lean muscle mass, encourages healthy and firmer skin, promotes strong bones and joints, and speeds up recovery after workouts.
Thrive Plus Thrive K
A premium kids formula that provides vitamins and minerals to promote health and wellness.
Thrive Plus Pure – an energy shot that elevates focus, stamina, and endurance levels.
Thrive Plus Expand
A nootropic capsule formula that supports mental capabilities, cognitive health, and brain function.
Thrive Plus Café
A premium coffee beverage that provides antioxidant support and helps with energy levels, clarity, and appetite management.
Thrive Pro Bars
They provide 20 grams of protein to reduce hunger, boost energy, and aid the muscles.
Alternatives
Thrive Burn Alternatives
There are Thrive Burn alternatives to consider as well – most of which can be easily accessed online. If your primary goal is weight loss, you may want to check into alternative dietary supplements and fitness programs with proven results. There are weight-loss supplements available that contain safe ingredients backed by solid science.
But before you make any decisions on a specific product or diet program, be sure to check out the customer reviews and feedback so you can better understand what other users have experienced. We also recommend checking to see if the product comes with a solid 100% satisfaction guarantee.
What People Are Saying
What Users Are Saying
"Oh yes… I have been getting hungry like crazy with this burn patch. I just started thriving, how long does it take before I can start losing weight. I instead went from 236lb to 237.6lb today.. am on day 5(first time thriving)."
"I'm nearly a month in with Thrive Burn. I still have been getting energy. I'm down 10 lbs even after eating really bad the last few weeks. I plan to fix that and start eating right."
"Just give an update with the Thrive Burn! My husband used the Burn with his 1-2 step since July of this year and I was amazed with the results! With our low carb plus the 1-2-3 step this is his results 30 lbs lighter! Love our thrive and you said it's juts another Fad! You need to give it a shot! what if it works for you! Thrive on Eric Button.."
Bottom Line
The Bottom Line on Thrive Burn
We like the convenience of Thrive Burn and that it comes from a trusted name in the industry. However, it's a bit early to tell if it's beneficial for weight loss. However, we do like that there's some research supporting the benefits of the ingredients.
We want you to see the best results possible and learn lasting lessons on keeping the weight off.
One of the best programs we've seen in years is one called Noom. We love that the company stands behind the claim that you'll lose weight for good with clinical research and proven results. With human coaching, food logging, exercise tracking, and more, you get everything you need for success.
Plus, we love that Dietspotlight readers can access a free trial offer of Noom for a limited time.
Learn More About Noom »