Tiesta Tea Review

- 11 Things You Need to Know
Tiesta Tea offers tons of loose leaf tea blends, including ones that claim to relax the body, boost immune health, increase energy, and even allow for users to get slimmer. The company also offers teas by type, which they say contain premium ingredients. To determine the potential benefits of this loose leaf tea, our team decided to take a closer look at the company.
Can this loose leaf tea improve health? What are some of the benefits of the company's tea blends? Are there any side effects to worry about? To find out the answers to these questions and more, make sure to read to the bottom line.
Tiesta Tea can be purchased through their Official Site.
Overview
What is Tiesta Tea?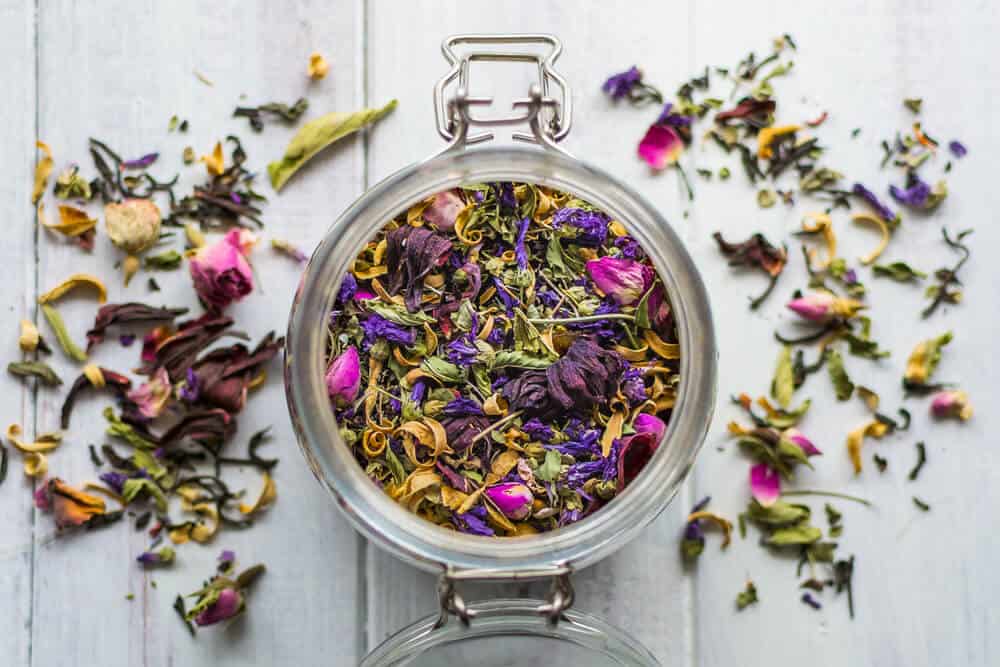 Tiesta Tea is a brand that focuses on various health benefits with function and flavor. The tea has five main strains of tea based on functional benefits and numerous flavors in each function. Additionally, the company claims to have a blend to fit every taste and lifestyle. They also claim to source their ingredients from all over the world.
Let's look at some preliminary research on the ingredients before we further review Tiesta Tea:
Journal of Agricultural and Food Chemistry: The recent study shows that green tea has plenty of polyphenols. It further states that green tea polyphenols have anti-inflammation, antioxidant, antimicrobial, cardiovascular, anti-obesity, and antihyperglycemic properties.
Journal of Chromatography: The study reveals that people have widely used herbal tea for healthcare and prevent certain health conditions for centuries.
Critical Reviews in Food Science and Nutrition: Research shows that oolong tea offers various health benefits due to its many antioxidant properties.
Tiesta Tea Competitors
Who Makes Tiesta Tea?
Tiesta Tea is a company that manufactures various tea product lines and teaware under the same brand name. The company is the brainchild of Dan Klein and Patrick Tannous.
According to the official website, they formed the company intending to revolutionize how people consume tea. Additionally, Tiesta Tea focuses on what the tea tastes like and what you gain from it.
Tiesta Tea Customer Service
Tiesta Tea has various reliable customer service channels. They include:
Phone: 312-202-6800
Customer Service Email: customerservice@tiestatea.com
Marketing Email: marketing@tiestatea.com
Operations Email: operations@tiestatea.com
Sales Email: sales@tiestatea.com
Physical Address: 213 W Institute Pl, Suite 310, Chicago, IL, 60610, United States
Individuals can also try to reach them on their various social media channels
Other Products From the Makers of Tiesta Tea (if applicable)
Apart from loose leaf tea and cold brew, Tiesta Tea also sells Variety Packs and Teaware. The Variety Packs include Starter Kits, Sampler Dry Flights, and Gifts.
Their teaware includes Brewmaster, Tea filters, Brew Basket, Tea Ball, Glass mugs, Takeya, and Tiesta tea tins.
Scroll below for one of the best products we've seen over the last year.
Claims
Tiesta Tea Claims
First, Tiesta Tea claims to be affordable because of the lack of brick-and-mortar costs. They also claim that the tea is free of tea extracts, artificial colors, or cane sugar.
According to the company, all the products are 100% gluten-free. The brand also claims that the blends will help users "live loose". They further claimed that all their tea is vegan-friendly and dairy-free, except those containing chocolate, chocolate chunk, chocolate shells, chocolate shavings, and yogurt pieces.
Ingredients
Tiesta Tea Ingredients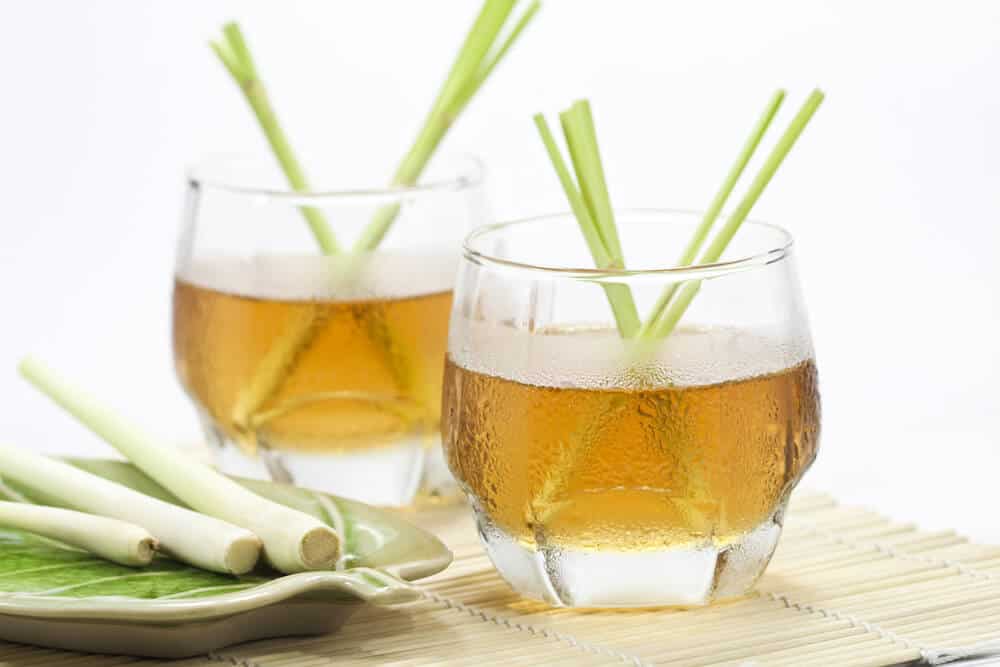 The ingredients in Tiesta Tea vary with the type of tea. The Slenderizer contains the following ingredients:
Agave
Lemon juice concentrate
Natural flavors
Lemon peel
Filtered water
Green tea
Bergamot oil
Lemongrass
Orange peel
Does Tiesta Tea Work?
To assess how effective Tiesta Tea is, our team took a closer look at one of the brand's popular products – The Slenderizer.
Green Tea
According to the Molecules Journal (Basel, Switzerland), green tea has large anti-inflammatory and antioxidant properties.
The study further suggests that it also supports an individual's cognitive function and can help prevent certain health issues. It also states that these benefits can have a positive impact on your physical and mental health.
Lemongrass
A study in the Journal of the Science of Food and Agriculture suggests that lemongrass has antimicrobial and antioxidant properties, making it a common ingredient in medicinal tea preparation and the production of essential oils.
Orange Peels
A study in the Food Chemistry Journal shows that orange peel has anti-inflammatory and antioxidant properties. It also shows that orange peels have been present in traditional medicines to treat various digestive issues.
Lemon Peels
Food Research International published a study that suggests citrus peels have carotenoids and phenolic compounds, which are health-enhancing compounds that occur naturally. It further states that the phenolic composition in citrus peels gives it antioxidant properties.
Bergamot Oil
A study published in Nutrients suggests that bergamot essential oil promotes a citrus flavor in foods and drinks. It also supports gastro-intestinal functions thanks to its constituents, including limonene linalool and linalyl acetate.
Agave
One study in Food & Function shows that agave is rich in fructans. The fructans induce a prebiotic response in both humans and animals.
Lemon Juice Concentrate
Research published in the Frontiers in Pharmacology suggests that citrus juices have anti-inflammatory, antioxidant, and anti-angiogenic properties. Lemon juice concentrate is just one of the citrus juices available.
Weight Loss
Tiesta Tea and Weight Loss
Tiesta Tea's Slenderizer brand is especially helpful with weight loss based on the ingredient research. For example, the Journal of Agricultural and Food Chemistry suggests that green tea, one of the main ingredients, has anti-obesity properties. Other ingredients also contribute antioxidant and anti-inflammatory properties.
Side Effects
Tiesta Tea Side Effects
Tiesta Tea claims that several of its tea blends have common food allergy ingredients. It is important to check the ingredient list on the back of cold brew bottles to see if there are any allergens in the blend that may cause issues.
The manufacturer also recommends that pregnant and breastfeeding women speak to their healthcare provider before introducing any beverages, herbs, or foods to their diet. Users can also contact customer care if they are unsure about allergens present in the natural flavoring in the tea.
How to Use Tiesta Tea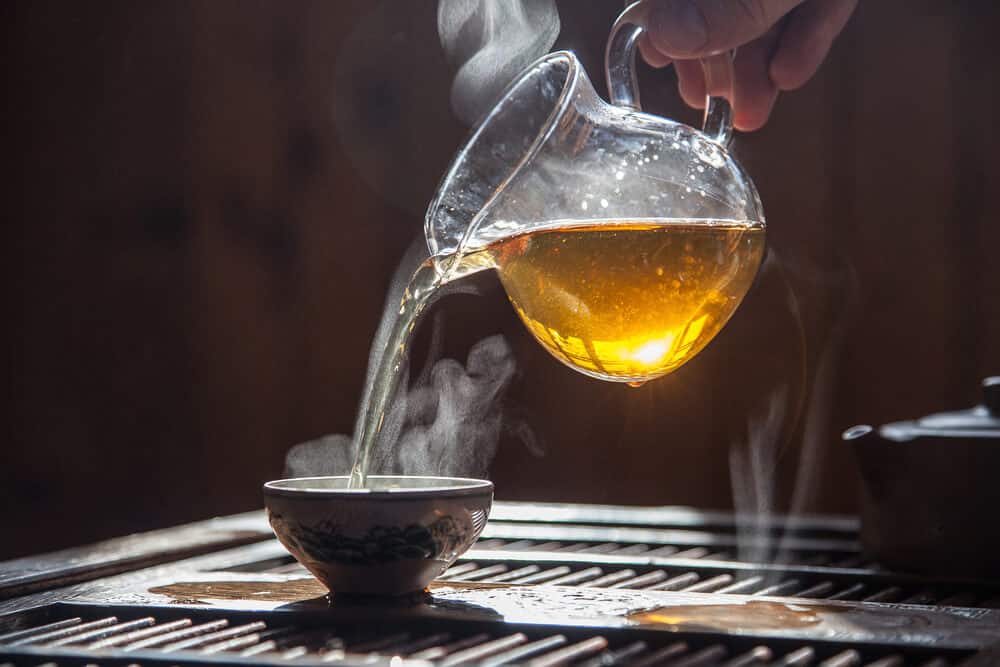 There are about three ways individuals can brew Tiesta Tea loose leaf teas. Customers can use a filter bag, a mesh Bolt infuser, a fine-mesh sieve, or the Tiesta Tea Brewmaster. The sample size usually brews 8 to 12 cups, the pouch size 15 to 30 cups, tin size 30 to 50 cups, bulk bag size 140 to 200 cups.
Cost and Where to Buy
Individuals can buy Tiesta Tea directly from their website or from major stores like Amazon, Target, Major Cub Foods, and Safeway stores across the US. They also ship internationally. Individuals can also find Tiesta Tea at Costco. The cost of the tea depends on the blend acquired.
On the official website, loose leaf teas can go anywhere from $3-50.
Pros and Cons
Pros and Cons
Pros
The ingredients found in the blends are all-natural.
Cons
Some blends are not vegan-friendly, including the ones that contain dairy products.
Some of the blends contain common food allergy ingredients like tree nuts, milk, and eggs, which can cause some side effects in certain individuals.
Bottom Line
Bottom Line on Tiesta Tea Results
Tiesta Tea offers blends that perform various functions in your body. Some of the functional tea include teas that claim to boost immune health, slim the body, and increase energy levels. Further research on some of these blends shows that the tea does help to fulfill various functions the blends claim to offer.
However, some of these blends are not vegan-friendly and contain common allergens. Additionally, though this tea may be able to slightly boost health in a few ways, there is no clear evidence that these loose leaf teas can significantly impact health or aid in weight loss.
That is why it is so important to have a health program in your corner to help improve your health status and aid in weight loss. It is even better if the program is backed by clinical research.
One of the best programs available is one called Noom. Through meal plans, personal coaching sessions, color-coded food logging, health tracking tools, and more, this program aims to help users develop healthier habits that lead to weight loss.
If you are ready to make a significant change to your health habits, you're in luck. Right now, Noom is offering a free trial offer for those who want to give their program a try. Make sure to give it a try while time still lasts!
Learn More About Noom »