Tiny Tea Review

- 14 Things You Need to Know
I'm here to cut through the noise and get you the bottom line on Tiny Tea, now known as Digestive Herbs. We decided to pick apart ingredients, side effects, scientific research, and customer service quality. Additionally, we examined hundreds of customer comments and reviews. Then, we summarized and condensed to give you the info you need.
Tiny Tea can be purchased through their Official Site.
Overview
What is Tiny Tea Teatox?
Tiny Tea Teatox, now called Digestive Herbs, refers to a type of tea designed to help detoxify the body's organs.
Tiny Tea Teatox claims that it contains a blend of traditional Chinese herbs designed to cleanse and nourish the human digestive system.
In traditional Chinese culture, they believe that the digestive system is a pillar of overall body health. Thus, cleansing and nourishing the digestive system will help your body attain optimum aesthetic, physical, and emotional health.
The 14 or 28-day Tiny Tea Teatox is engineered to help your body get back to its original state as it was before the modern lifestyles, fats, stress, sugars, inactivity, and emotions took their toll. The company also offers a gluten-free version of the tea.
Experts argue that Tiny Tea Teatox works best if you combine it with a healthy diet and lifestyle.
Does Tiny Teatox work?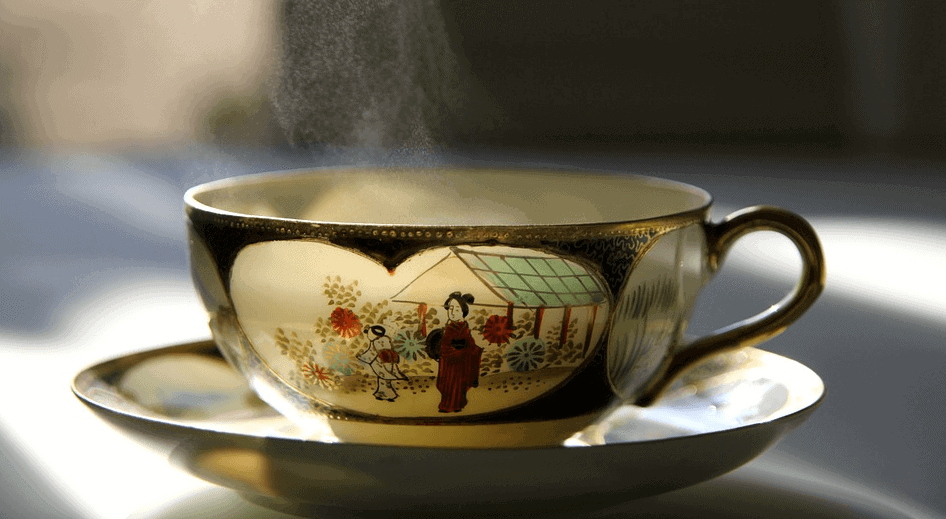 Tiny Tea Competitors
How Did Tiny Tea Teatox Start?
Herbal tea has been used in ancient China and Egypt for many years due to its numerous health benefits and great taste. The Chinese prefer herbal tea since it is naturally caffeine-free.
The tea contains a mix of various herbs and spices, and it is still enjoyed today in many places across the world.
Usually, herbal tea was made by combining up to three categories of herbs. They include flavoring herbs whose function it is to make the mixture appeal to the senses. It also contained herbs with healing properties that were meant to complement the natural healing process.
Herbal tea can be made from various plant parts such as seeds, roots, bark, leaves, and flowers.
China has specialized in discovering the healing properties of herbs, and to this day, they continue to use them to help most health conditions and promote the health of the body and mind.
Over time, several studies have been conducted to determine the effectiveness of using herbs to treat various health conditions, and results from these scientific studies have been validated.
Tiny Tea is a unique herbal tea containing well-formulated ingredients to help in body detoxification and speed up the weight loss process.
According to Chinese medicine, the gut refers to the spleen and the stomach, and the relationship between the two determines how well digestion will occur. The spleen plays a significant role in assimilating food nutrients and distributing them around the body.
The spleen also plays an important role in ensuring that the waste created during the process of digestion is flushed out to prevent the buildup of toxins.
When the digestive system isn't working properly, you may experience fatigue, constipation, diarrhea, and even headaches. This happens because the gut struggles to play its role and the body isn't receiving enough nutrients.
At this point, most people indulge in high-calorie foods, which eventually results in weight gain.
For this reason, Tiny Tea detox was manufactured to provide ingredients that would maximize the workings of your gut. The Tiny Tea ingredients are engineered to aid the spleen and stomach in the digestion process.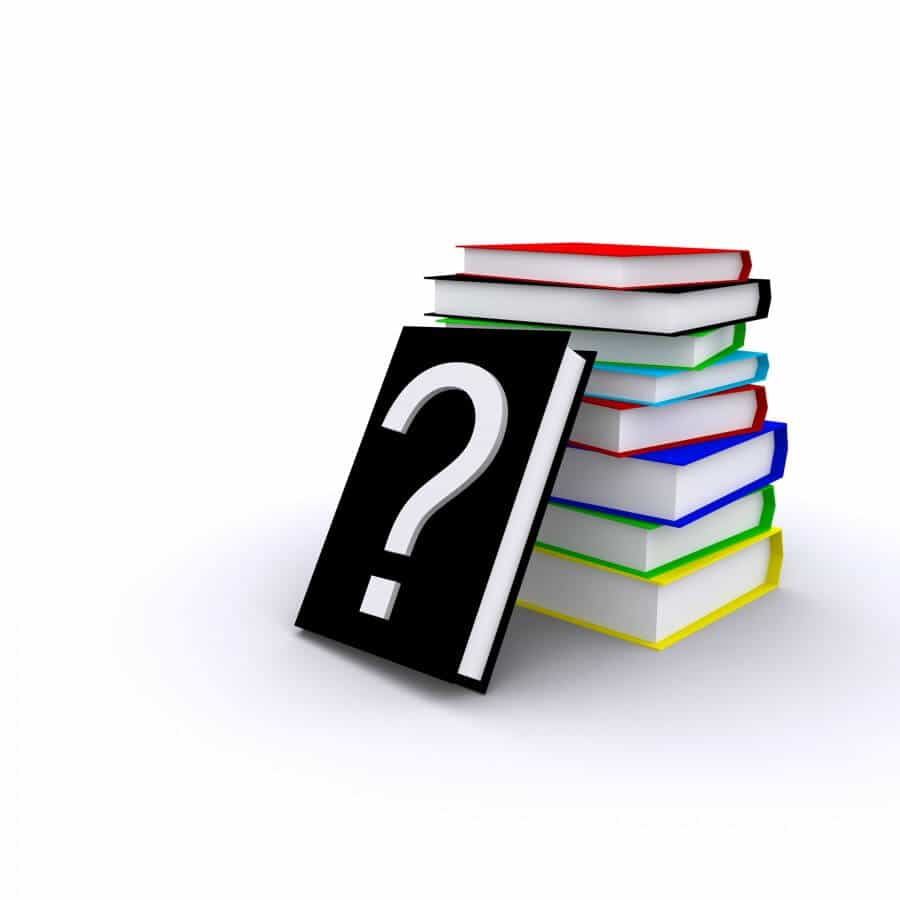 Scroll below for one of the best products we've seen over the last year.
Tiny Tea Claims
Tiny Tea Teatox claims to use natural ingredients to aid the body in digestion and elimination of waste products.
The manufacturer of Tiny Tea Teatox also argues that the ingredients used will help to re-energize your body and keep it relaxed and stress-free.
They also claim that the Tiny Tea detox will help you to burn fat and encourage clear skin.
Ingredients
Tiny Tea Ingredients
The Tiny Tea detox drink contains the following six active ingredients:
Jue Ming/Cassia Seed
Cassia seed, also known as Jue Ming in China, is from the Cassia Obtusifolia L and Cassia Tora L plants and are very beneficial to human health.
The seeds were used in ancient times to aid many illnesses related to eyes, digestion, joints, and liver. Cassia seeds are also known to relieve a host of other infections.
Cassia seeds are also known for their laxative properties, and they are used in Ayurveda as an ophthalmic, anthelmintic, and expectorant. Cassia seeds may help:
Improving digestion
Preventing constipation.
Combating microorganisms
Treating eye problems
Lowering
Helping in weight loss
Promoting sleep
HE YE/ Lotus leaf
The lotus leaf is an aquatic perennial plant that is indigenous to the tropical areas of Asia and the Middle East.
Lotus leaves are usually collected in the autumn and summer, where they are dried before being cut into small pieces. They are then ground into powder.
These leaves have been used for medical purposes in China and the Middle East for a long time. This plant contains high concentrations of phytochemicals. Phytochemicals are compounds produced by plants to enable them to fight bacterial and fungal infections.
Other compounds found in lotus leaf include flavonoids, alkaloids, and tannins. The alkaloids found in the lotus plant have antispasmodic and sedative properties, which aid in digestion.
The tannin and flavonoid compounds found in the lotus plant have high antioxidants that play a significant role in weight loss and cardiovascular health.
Lotus leaf can be consumed in various ways, including preparing a meal. The leaves are, however, known for its bitterness.
The lotus leaves can be dried and crushed into a powder, which can make pills.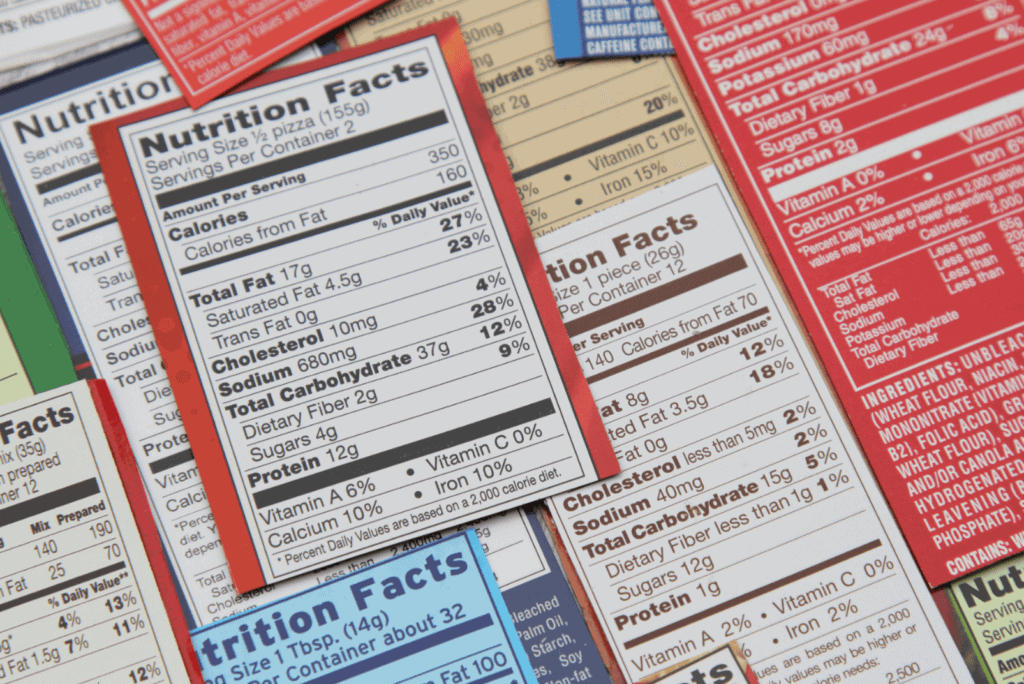 Shan Zha/ Hawthorn Fruit
A Hawthorn comes from a plant native to Northern Europe, but it also grows in other places across the world.
The red berry-like fruits are packed with bioflavonoids and proanthocyanidins, and many other types of antioxidants, making the plant effective in improving cardiovascular health.
Hawthorn's belong to the same family as apples and roses. Like roses, the hawthorn berries are found in woody thorns, potentially hazardous if they aren't handled correctly.
Hawthorn is used for treating various heart-related conditions.
Besides playing a significant role in improving cardiovascular health, the hawthorn plant can also aid digestive health. The organic compounds found in the plant interact with the flora in the gut to help improve food digestion.
In addition to improving the digestion process and nutrient intake, experts also suggest that hawthorn can combat intestinal infections such as tapeworms.
Lai Fu Zi/Radish Seeds
Radishes are cruciferous vegetables that are mainly added to dishes and salads. They are rich in various nutrients such as carbohydrates, fiber, and even proteins.
Radish seeds are also rich in minerals and vitamins such as:
Manganese
Zinc
Fluoride
Potassium
Riboflavin
Vitamin B6
Niacin
Vitamin C
These seeds have been used over the centuries to treat several health problems. They have been found beneficial for relieving bloating, and cellulite. There is also evidence that radish may help to improve kidney function, enhance blood circulation, and boost the immune system.
Radish seeds have been found to have anti-inflammatory properties, as they help to reverse fatty liver and also possesses detoxifying properties.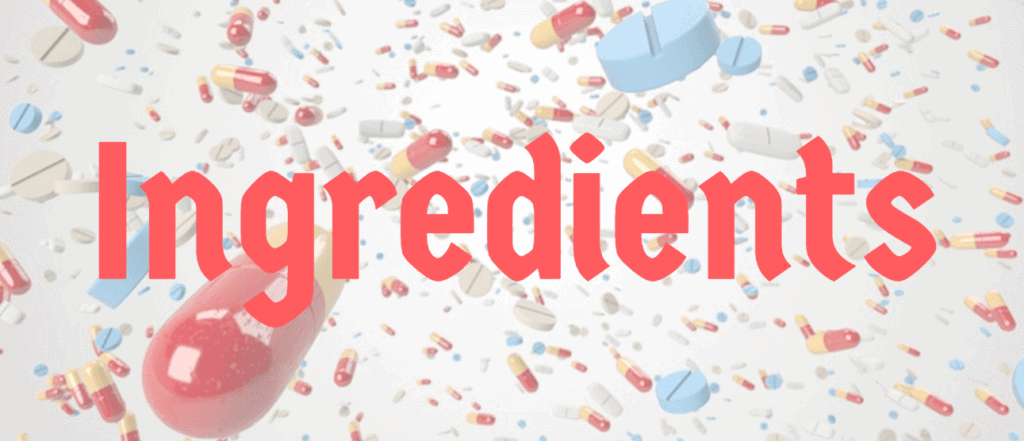 Chen Pi/Tangerine Peel
Tangerines are a type of mandarin orange and are indigenous to the tropical forest of Southeast Asia.
They are smaller than the average orange, and they are deep red/orange.
The tangerine peel is known to have high concentrations of vitamin c and beta-carotene. As such, the peel of the fruit provides numerous health benefits, and they are popularly used in herbal supplements.
Mai Ya/Malt
Barley malt is well-known for its high nutritional value and many health benefits that it offers to users. Its healing abilities are remarkable, and they are documented in many ancient texts.
The malt contains high amounts of fiber and protein. As such, it can be added to a variety of foods and beverages.
Mai Ya contains high amounts of iron, B6, magnesium, folic acid, potassium, and phosphorus. Just like Shan Zha, malt stimulates the digestive system and promotes overall body health and digestion.
The formula also includes oolong tea.
Does Tiny Tea Work?
Many reviews seem to give Tiny Tea a positive mark.
Most users mention how the tea helped them lose weight, reduce bloating, and improve their skin, but there is no clear explanation of how Tiny Tea enabled them to achieve this.
However, one undeniable fact is that the product uses ingredients that have passed the test of time. Most of these components have been scientifically validated to aid in digestion and tackling many other illnesses.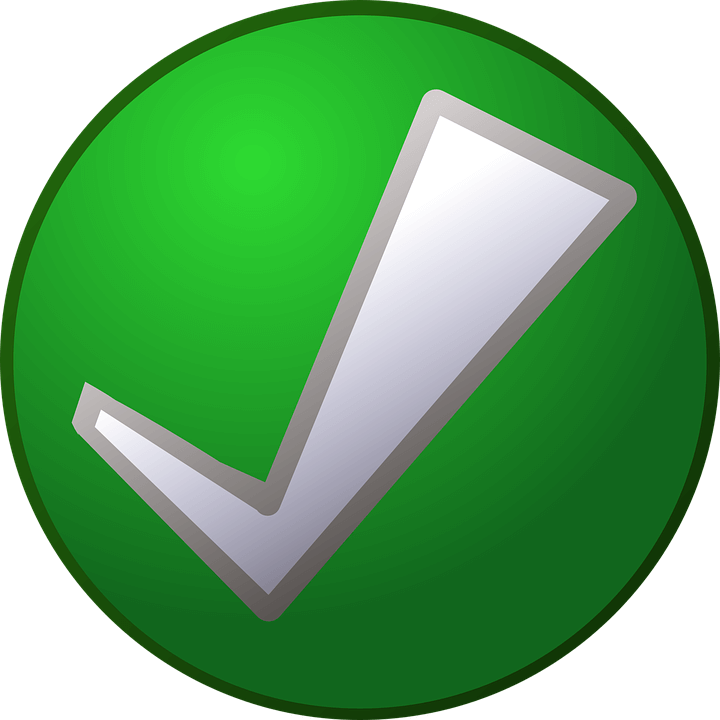 Benefits & Results
Tiny Tea Benefits And Tiny Tea Results
Tiny Tea contains natural ingredients that offer the following benefits to the body:
Weight management
Detoxing your body
Reducing bloating
Improving The Tone Of Your Skin
Science has revealed that most skin conditions such as blackheads, pimples, and eczema result from internal imbalances. Most of these conditions will disappear as soon as your internal organs are functioning properly.
Tiny Tea Teatox And Weight Loss
Tiny Tea Teatox contains all-natural ingredients derived from Chinese herbs used for centuries to aid various illnesses.
The tea is designed to detoxify and nourish the digestive tract. Besides detoxing, the tea helps to eliminate bloating, which may help you shed some weight.
By cleaning the digestive system, Tiny Tea promotes a stronger immune system and a pureblood that easily transports nutrients to every corner of the body. This leaves your body naturally energized without the need to use stimulants such as caffeine.
According to Chinese Traditional Medicine, the gut plays a significant role in promoting the body's overall health. They support the normal functioning of vital organs such as the liver and the spleen, which play an important role in weight management.
Directions
How To Use Tiny Tea Teatox
Tiny Tea is easy to prepare and comes with simple directions on how to prepare the drink.
All you need to do is soak one Tiny Tea bag in a cup of hot water. Wait for 5-7 minutes for it to soak well.
Drink the Teatox three times a day, usually thirty minutes before or after meals. If you don't like the herbal taste, you can add a spoon of honey or a slice of lemon into the tea.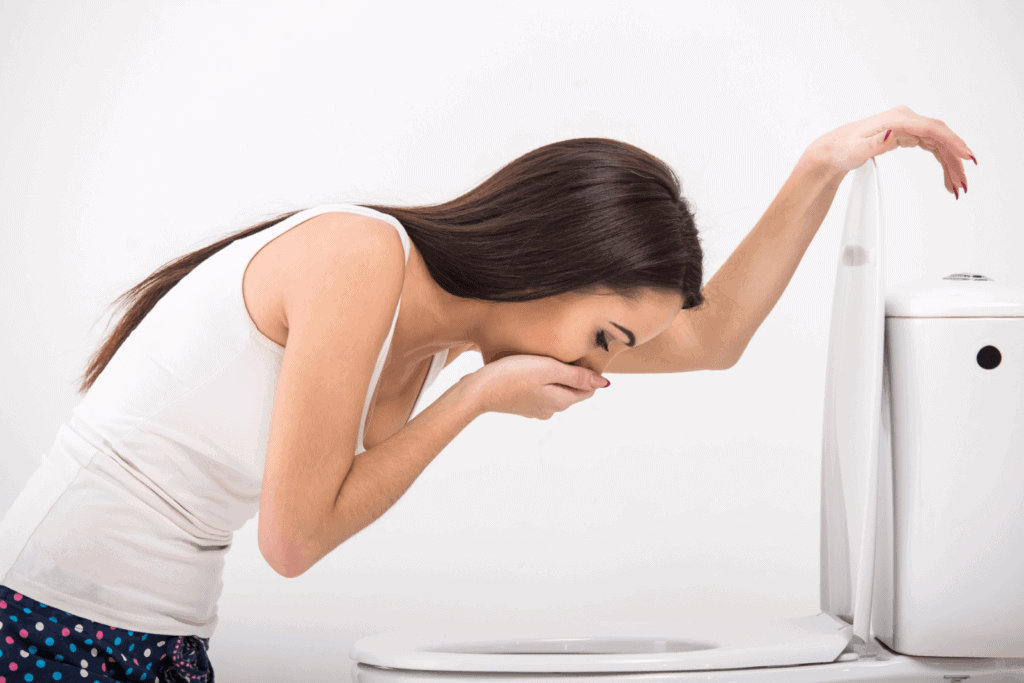 Side Effects
Potential Tiny Tea Side Effects
The risk of potential side effects when using Tiny Tea Teatox is considerably low and usually has to with allergic reactions unique to the user.
Some other potential risks include:
Nausea
Tiredness
Stomach upset
Dizziness
Tiny Tea Product Warnings
Like any supplement, Tiny Tea Teatox comes with a set of warnings. These include:
Consult your doctor before taking Tiny Tea if you are on prescription medication or if you have any other chronic condition
Tiny Tea is not for pregnant mothers or nursing mothers
Tiny Tea may interact with some birth control pills
Tiny Tea Alternatives
There are many other teas on the market that are marketed for detoxing and weight loss, and they can serve as alternatives to Tiny Tea. They include:
Cost
Tiny Tea Cost
A box containing 4 weeks worth of Digestive Herbs tea costs $55. This should last users 42 days.
What Users Are Saying
What Users Are Saying
"Breast friend tea – Absolutely love it. It tastes good. I'm Persian and used to really delicious tea and this tea is yummy for my taste. I don't add any sweeteners or anything. I have noticed my milk has been more with drinking just one cup a day. Thank you for the amazing product."
"I purchased the breastfriend tea and honestly, it tastes too horrible for me to even really test to see how well this tea works. I really tied to drink it and even tried to add honey and I just couldn't get it down. I drink various kinds of teas all the time but I just could not drink this. Pretty disappointing considering i spent 45$ and I cannot return it."
"Good stuff – I like to drink this tea after a good workout. I'm starting to feel so fresh or whatever. It's not the first time I've ordered this tea, but I finally decided to write a review. They work fast, there are usually no delivery delays. You're welcome."
Bottom Line
The Bottom Line on Tiny Tea
Although it has minimal side effects, like a potential Tiny Tea headache or stomach pain, it is still not proven to work. It is also extremely targeted towards women and does not take into account Tiny Tea for guys. There are potential benefits because of its ingredients, but the bottom line is – weight loss may be linked to the laxative and water weight, not fat loss.
If you've got weight loss on your mind, you're not alone. We suggest eating right, getting your move on and using a weight-loss program that's perfect on the go.
Among the best in weight-loss support we've found in years is Noom. There's a fantastic combination of one-on-one human coaching, extensive database of foods managed by nutritionists, doctor-authored articles and more.
We're excited to be able to offer our readers access to a free trial offer of Noom.
Learn More About Noom »