Titan Blast Review

- 17 Things You Need to Know
Another day, another supplement such as Titan Blast hit the market. The claims center around the need for men to boost testosterone levels. However, there's no official website offering support for this supplement. We dug around, and our research team found the information relating to this product.
To give you the bottom line, our research team focused on the benefits of the ingredients, potential side effects of the ingredients and the research backing relevant claims. Then, we gathered the facts to give you everything you need.
Titan Blast can be purchased through their Official Site.
Overview
What is Titan Blast?
Titan Blast is an extended performance testosterone booster supplement for men. It is marketed as a non-synthetic formula that aims to improve male hormone levels, so you have more stamina, higher libido, and increased physical strength. Moreover, it is supposed to reverse the aging process.
Unfortunately, as men age, free testosterone levels begin to decrease. This can lead to some health concerns such as loss of muscle mass, low sex drive, fatigue, and the inability to perform in bed. Titan Blast is an over-the-counter herbal formula that may be beneficial when dealing with these issues.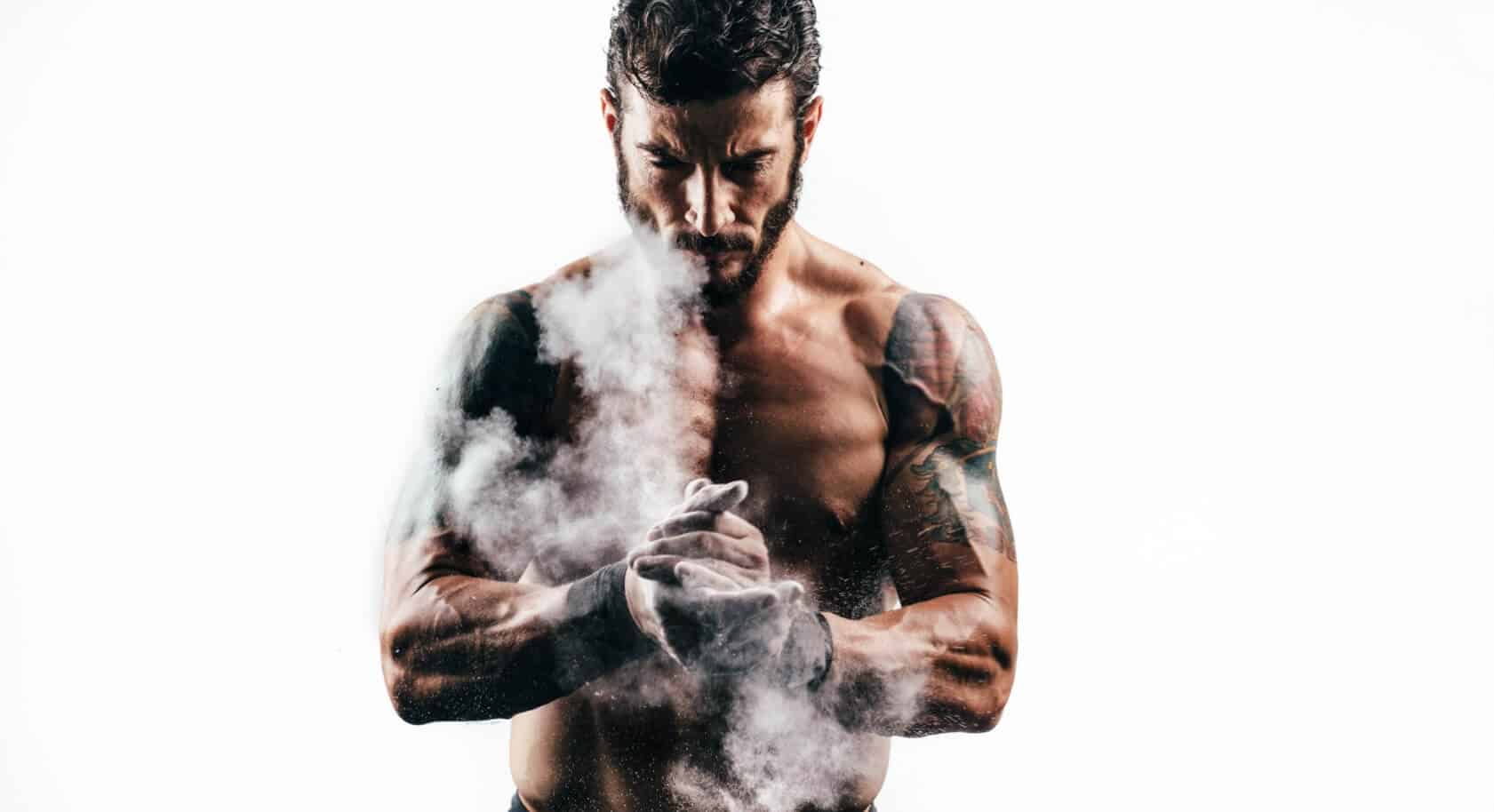 Titan Blast Competitors
How Did Titan Blast Start?
There is very minimal information on the company behind Titan Blast capsules.
From what we gathered, this test booster was released in 2017 and is manufactured in the United States. There is no BBB page for this product or brand.
UPDATE: As of April 2019, affiliate links to Titan Blast lead to a new product Testo Edge EX.
Scroll below for one of the best products we've seen over the last year.
Claims
Titan Blast Claims
Now for a better look at the Titan Blast marketing claims.
Here is what you can expect from this male performance pill:
May increase energy and endurance levels
May improve libido/sex drive
May increase metabolism
May improve vitality, virility, and vigor
May increase muscle growth
May elevate male hormone levels
May reduce recovery time after workouts
May decrease body fat
This supplement aims to help men in several ways to improve hormone levels, health, and physical appearance. The real question is – can it do all of these things?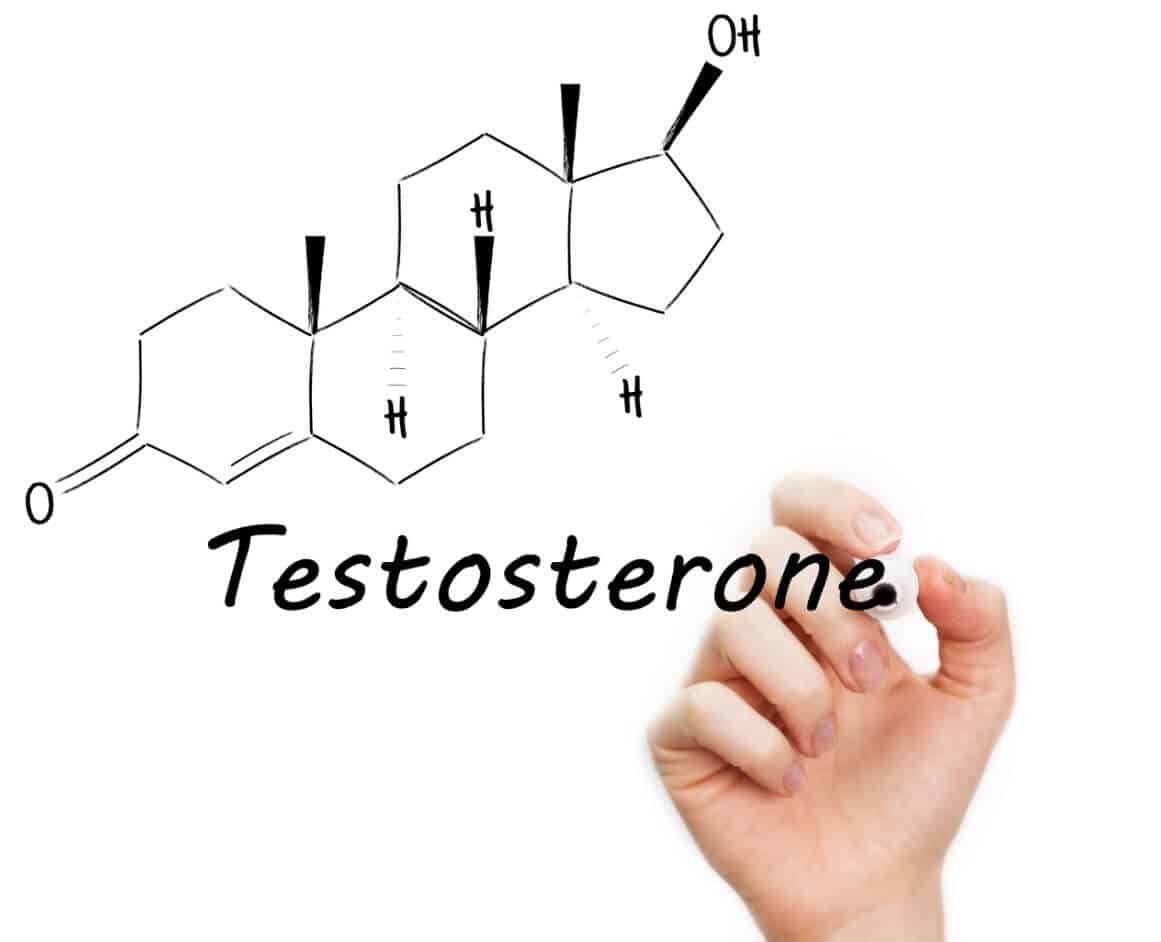 Testosterone Booster Supplements – Who Are They For?
Test boosters such as Titan Blast are mainly geared toward men over the age of 30. After this age, it is common for testosterone levels to gradually diminish at about 1 percent per year from here on out.
This can often lead to a loss of interest in sex, as well as loss of lean muscle mass and weight gain, according to PLoS One.
Herbal testosterone supplements are alternatives to prescription medications for low t levels in men, states Harvard Health.
The prescription options include injections, skin patches, implanted pellets, topical gels, and tablets.
However, these drugs come with more side effects and generally cost quite a bit more money.
Many herbal test booster products contain ingredients such as tongkat ali (long jack), tribulus terrestris, boron, maca root, fenugreek, horny goat weed, amino acids, zinc, mucuna pruriens, ginseng, d-aspartic acid, oyster extract, Cordyceps, saw palmetto and velvet antler, among others.
Ingredients
Titan Blast Ingredients
We want to focus our attention on the Titan Blast ingredients, which are said to be of the highest quality.
Since there is no complete ingredient label presented online for this product, we are not sure about the ingredient amounts.
Regardless, here is a closer look at the formula:
L-Citrulline
A non-essential amino acid you can get from foods such as onions, garbanzo beans, garlic, watermelon, and dark chocolate.
Once consumed, your kidneys convert this substance into another amino acid called L-Arginine.
It has been shown to help boost the body's production of nitric oxide, which may promote heart health, improve circulation and help with, according to research in the journal Urology.
L-Arginine
An amino acid found in beans, fish, red meat, soy, and whole grains. It helps the body build protein, and functions as a vasodilator, MedlinePlus reports.
Maca Root
This comes from a plant native to central Peru. It has been used for centuries to make medicine and contains amino acids, fatty acids and other chemicals that may offer certain health benefits, Examine says.
According to BMC Complementary and Alternative Medicine, some studies have demonstrated that it may help improve sexual function and libido in both men and women.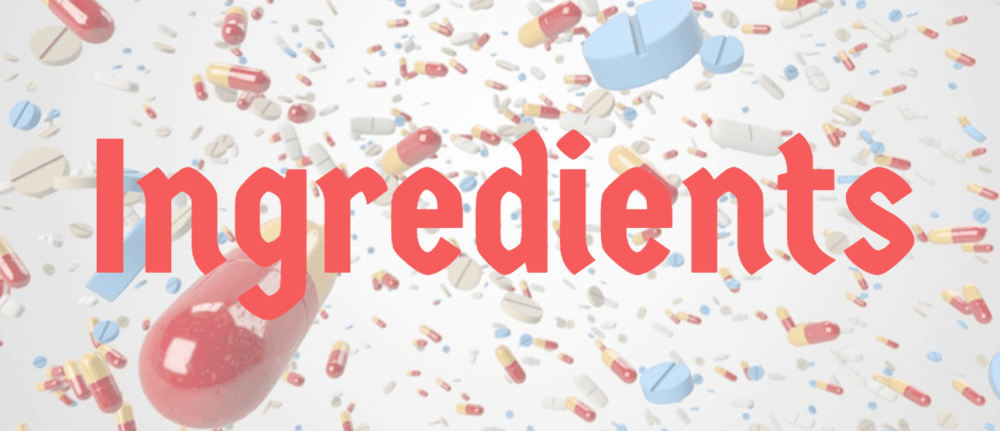 Di-potassium
According to ScienceDirect, a water-soluble salt that is often used as a buffering agent, fertilizer or food additive. It is typically added as a preservative or substance to help prevent coagulation.
We did not find any solid benefits for this ingredient that relate to male enhancement or testosterone production.
Tribulus Terrestris
The roots of this plant are often used in traditional medicine and Ayurveda. According to the Journal of Pharmacology & Pharmacotherapeutics, some research has also told us that it may enhance sexual function, increase muscle mass and even improve sperm mobility.
Creatine Monohydrate
Often used in bodybuilding and fitness supplements, this is a nitrogenous organic acid that has demonstrated positive effects on workout performance and muscle strength.
Creatine is naturally found in the body, primarily in the muscles, but can also be obtained through red meat and seafood.
It is often taken before exercise to increase body strength, which may in turn help with bigger muscle pumps and more muscle growth, MedlinePlus claims.
Does Titan Blast Work?
It is only natural to ask does Titan Blast test booster work as advertised. We need to direct our attention to the ingredients in this product to get an idea of how they might be beneficial.
For starters, Titan Blast contains some L-Citrulline and L-Arginine. According to the Journal of Nutrition, L-Arginine is the precursor to nitric oxide.
Research has shown that this may have some therapeutic benefits such as stimulating the release of growth hormones, treating erectile dysfunction and improving certain heart conditions.
Also, Titan Blast pills contain creatine monohydrate, which has demonstrated the ability to boost athletic performance and muscle strength, which can be great for weight lifting and strength training workouts, states Journal of the International Society of Sports Nutrition.
What's more, this supplement offers some maca root, an herb shown to improve libido and help reduce sexual dysfunction, according to CNS Neuroscience and Therapeutics.
Lastly, it contains tribulus terrestris, a plant extract that is backed by some studies when it comes to treating sexual problems such as low libido and infertility, the journal Ayu reports.
A study from Maturitas revealed, "Following the 12-week treatment period, significant improvement in sexual function was observed with tribulus terrestris compared with placebo in men with mild to moderate ED.
"Tribulus terrestris was generally well tolerated for the treatment of erectile dysfunction."
Benefits & Results
Titan Blast Benefits and Results
Titan Blast results are said to be mind-blowing. This is according to the advertisement online.
That said, how long it takes to notice some solid Titan Blast benefits is unclear.
Sometimes male enhancement supplements and testosterone boosters will say that results are noticeable within the first week, month or 6 weeks. Nothing is said for Titan Blast.
While you are supposed to notice Titan Blast benefits such as better energy, agility, muscle mass, and libido, results are sure to vary from user to user.
Remember this supplement is also said to boost testosterone, reduce body fat and accelerate strength gains.
Unfortunately, the makers of Titan Blast do not provide any clinical evidence to support this.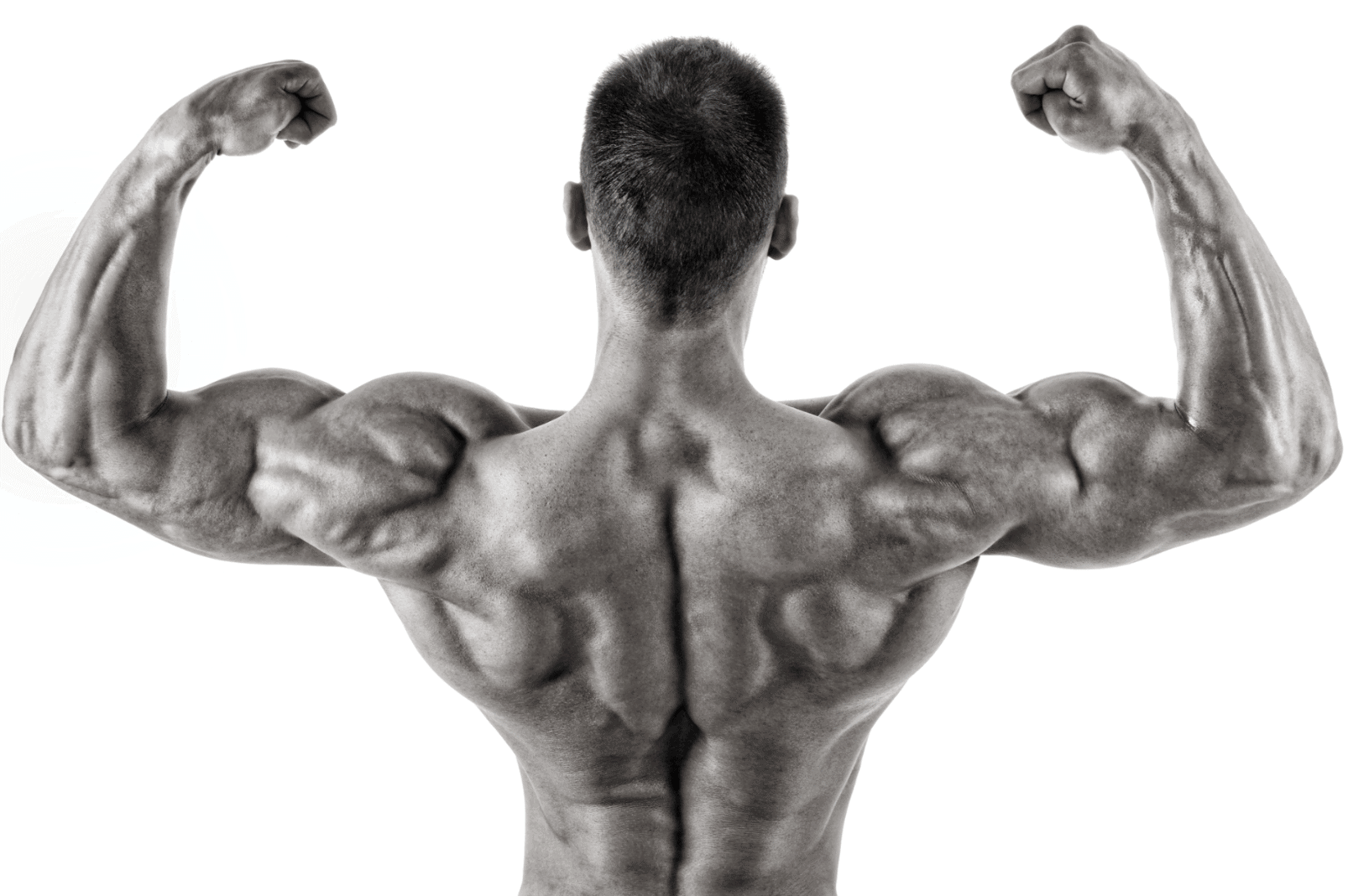 Details on Titan Blast and Testosterone
What about Titan Blast testosterone booster effects? Can you count on this supplement to rev up those t levels? Let's take a closer look at the formula.
Tribulus terrestris, a key herb in this product, may be helpful when it comes to elevating t levels in men.
However, some research on Maca Root shows that it has no testosterone boosting effects.
According to research in the Journal of Endocrinology, "serum testosterone levels were not affected by treatment with Maca."
"Multiple regression analysis showed that serum testosterone levels were not affected by treatment with Maca at any of the times studied (P, not significant).
"In conclusion, treatment with Maca does not affect serum reproductive hormone levels."
Other Ways To Boost Testosterone
Aside from taking a test booster supplement, there are other changes you can make to help your testosterone levels.
Adopting a healthier lifestyle is a great start. For instance, here are a few ways to help you maintain healthy male hormone levels:
Get enough sleep
Maintain a healthy body weight
Lift weights
Keep your stress levels down
Cut back on alcohol consumption
Studies have shown that exercising regularly can help spark those testosterone levels.
It is no big surprise that stress harms T levels.
After all, it causes a spike in cortisol production, which in turn hinders the body's ability to produce testosterone.
According to the Asian Journal of Andrology, low testosterone levels are common in overweight or obese men.
This is just one more reason to maintain a healthy body weight.
Not to mention it is crucial for heart health, joint function and disease prevention as well.
Directions
How to Take Titan Blast
You simply take two capsules of Titan Blast each day with water. According to the makers, the ingredients in this formula then permeate the bloodstream, spread throughout the body and optimize free testosterone levels. That's it.
Side Effects
Potential Titan Blast Side Effects
There are no specific Titan Blast side effects mentioned with this supplement.
While there's little information relating to side effects from Titan Blast. There could be a possibility of noticing side effects from Titan Blast ingredients, including:
Diarrhea
Bloating
Abdominal pain
Weight gain
Muscle cramps
Upset stomach
These unwanted reactions may occur due to the L-Arginine: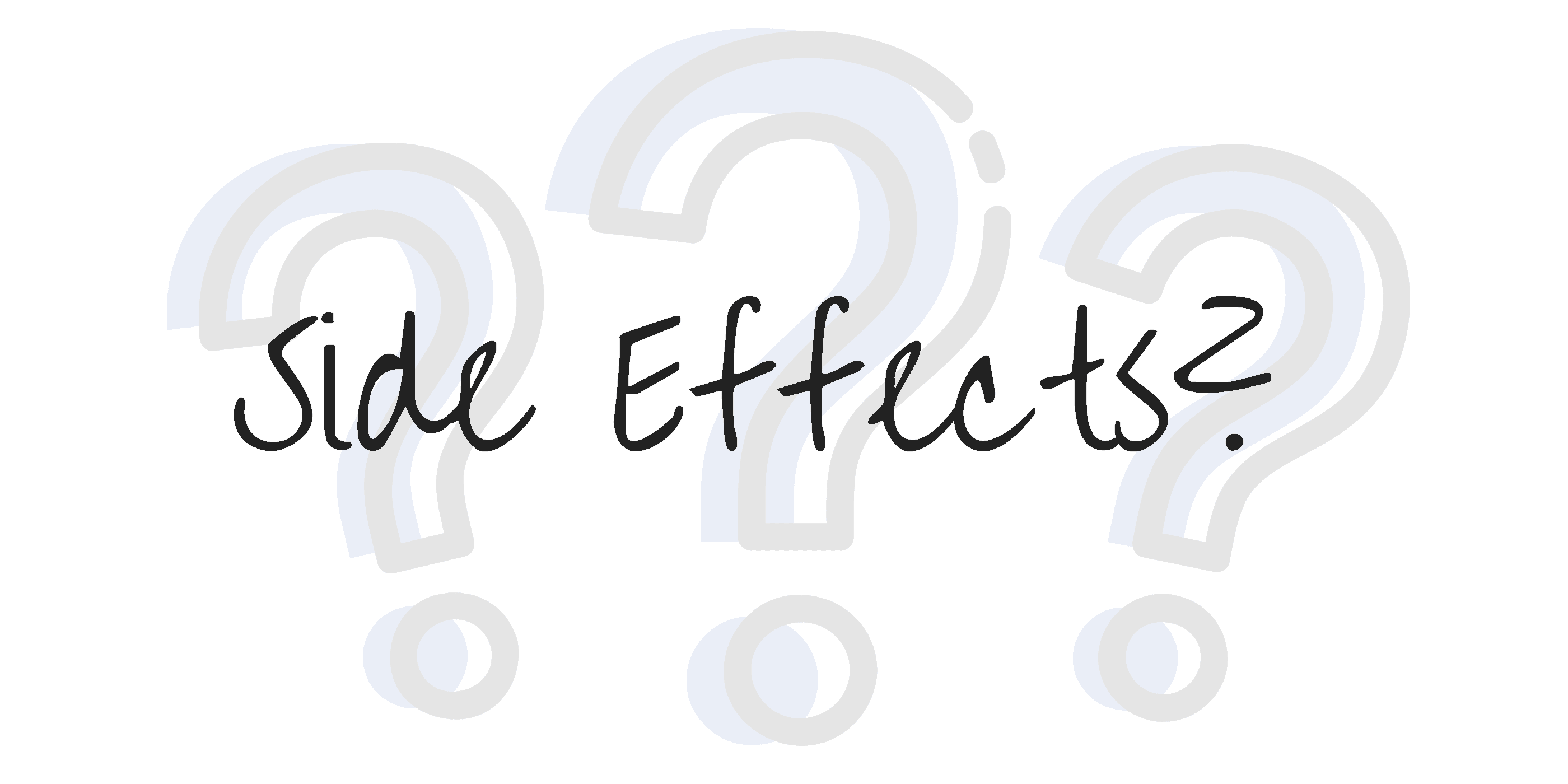 Product Warnings
Titan Blast Product Warnings
We did not find any warnings for Titan Blast in particular, but keep in mind that there is no longer an official website, and no bottle label is presented online.
Regardless, here are some basic warnings to keep in mind before taking Titan Blast test booster:
Do not take Titan Blast if you are under the age of 18.
Women who are pregnant or nursing should not take Titan Blast pills.
If you have a health condition, you must speak with your doctor before taking Titan Blast testosterone booster.
People already taking a prescription drug or medication should not take Titan Blast unless otherwise directed by a licensed doctor.
If you have any adverse reactions to Titan Blast capsules, you should stop taking this supplement immediately and consult a doctor.
Titan Blast Supplement Reviews
We did not find any Titan Blast reviews from people who have tried this test booster.
Naturally, this makes it more difficult to determine what actual customers think of this supplement and how well it worked or didn't work for them.
In general, we do recommend that you check out any user feedback, testimonials, success stories and customer complaints you can find on a product to gain a better understanding of what people have experienced with the supplement.
Any Titan Blast Lawsuits?
We did some digging, but did not discover any lawsuits that pertain to Titan Blast testosterone pills.
Where to Buy
Where Can You Buy Titan Blast?
Originally Titan Blast was available through the official website and via third-party dealers.
However, there is no longer an official website available, and after checking out the links on third-party websites, we noticed they no longer work for Titan Blast purchases.
For example, one website that says they offer Titan Blast is Friendo Health.
But, when we clicked on the link to order the product, it took us to a completely different website and product.
To sum it up, it does not look like Titan Blast is available for sale any longer.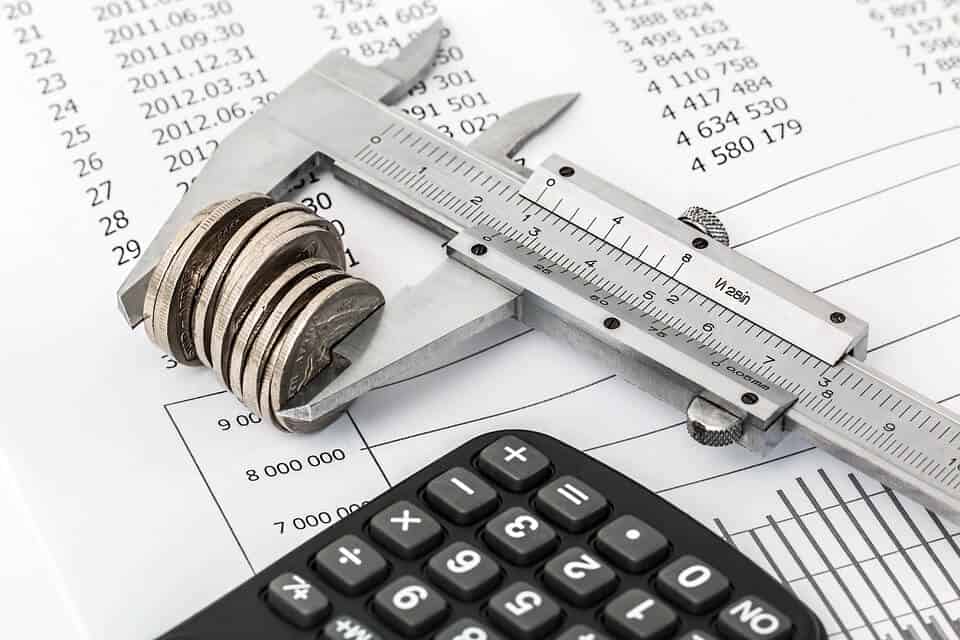 Cost
Titan Blast Cost
As for the Titan Blast price, a single bottle of 60 capsules costs $85.97.
When you purchase this product, you are automatically enrolled in a membership program.
You are then billed $85.97 every 30 days and are sent a new bottle of Titan Blast pills.
To cancel this auto-shipment program, you have to contact Titan Blast by telephone or email.
Here is the contact info:
Phone: 1-877-218-3406
Email: support@titanblast.com
There is also a 60-day 100% satisfaction guarantee posted with Titan Blast.
However, there are no further specifics mentioned regarding this guarantee, so we are not completely clear on all of the details.
Titan Blast Trial Offer – Is It A Scam?
There is a Titan Blast trial offer available for only $4.95, which is a shipping and handling fee.
You enter your personal information, which includes your street address, telephone number and credit card info.
You are then shipped one bottle of Titan Blast capsules.
You have 14 days to try the testosterone supplement, and then you are charged for the full amount or regular price.
From what we can tell, this is not a scam.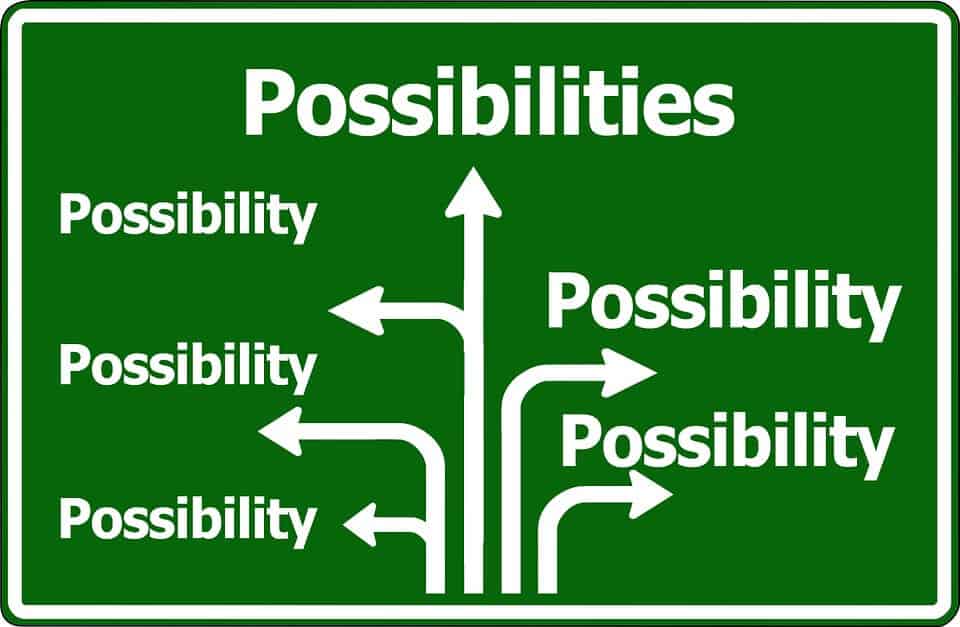 Titan Blast Alternatives
After going over the Titan Blast pros and cons, you might be curious about some alternatives to Titan Blast testosterone booster.
There are numerous other herbal supplements on the market that contain comparable ingredients and make similar claims.
You may want to check out alternative test boosters that offer a similar ingredient blend.
Just check the labels to find out what each product contains.
Also, consider what it is you want the male performance supplement to do for you.
Does it contain ingredients shown to help with those specific concerns?
When looking at Titan Blast alternatives, you should also pay attention to whether or not a satisfaction guarantee is provided.
Some products are sold with a solid money-back guarantee, while others offer no refund policy at all unless the product is damaged.
The Bottom Line of Titan Blast
Aside from Titan Blast ingredients, there's little positive about this supplement. There's no official website, so there's the chance that the available information is incorrect. Plus, there are instances of side effects from Titan Blast ingredients.
We know that testosterone levels naturally decrease with age. However, there's a chance you could use a program to help "fight" the symptoms of low testosterone levels.
Among the best we've seen is one called Noom. It provides the user with everything they need to get started on a path to weight loss through healthy lifestyle changes. These changes are supported by human coaching and a set of personalized meal plan tailored to the foods you love.
Also, the team behind Noom is offering a free trial as a sign of confidence in their program.
Learn More About Noom »