Trans4orm Review

- 14 Things You Need to Know
More often than not, diet pills will promise more than just weight loss, and Trans4orm is a perfect example of that. Along with intense weight loss, this product claims to increase metabolic rates, provide clean energy, reduces cravings, and improves mental focus. Although ingredients like green tea and natural caffeine are shown to induce weight loss, other ingredients like choline and Yohimbe extract aren't, making us question this one's effectiveness.
We also gathered information on Evlution Nutrition, the price per serving, and variety of flavors. To reach the bottom line, we compared the customer testimonials, forum reviews, and ingredient research to Trans4orm's claims to see if this is an effective supplement.
Trans4orm can be purchased through their Official Site.
Overview
What is Trans4orm?
Trans4orm is a dietary supplement that is designed to provide fast and effective weight loss. The product is manufactured by a U.S. based company known as Evlution Nutrition.
Evlution Nutrition has been in the supplement industry for a long time, and it specializes in the production of various sports nutrition and weight loss supplements.
The company markets its Trans4orm weight loss supplement as a fat burner, which contains a thermogenic formula. The manufacturer also states that the Trans4orm weight loss supplement aids in craving reduction and enhancing mental function, but what does the research say?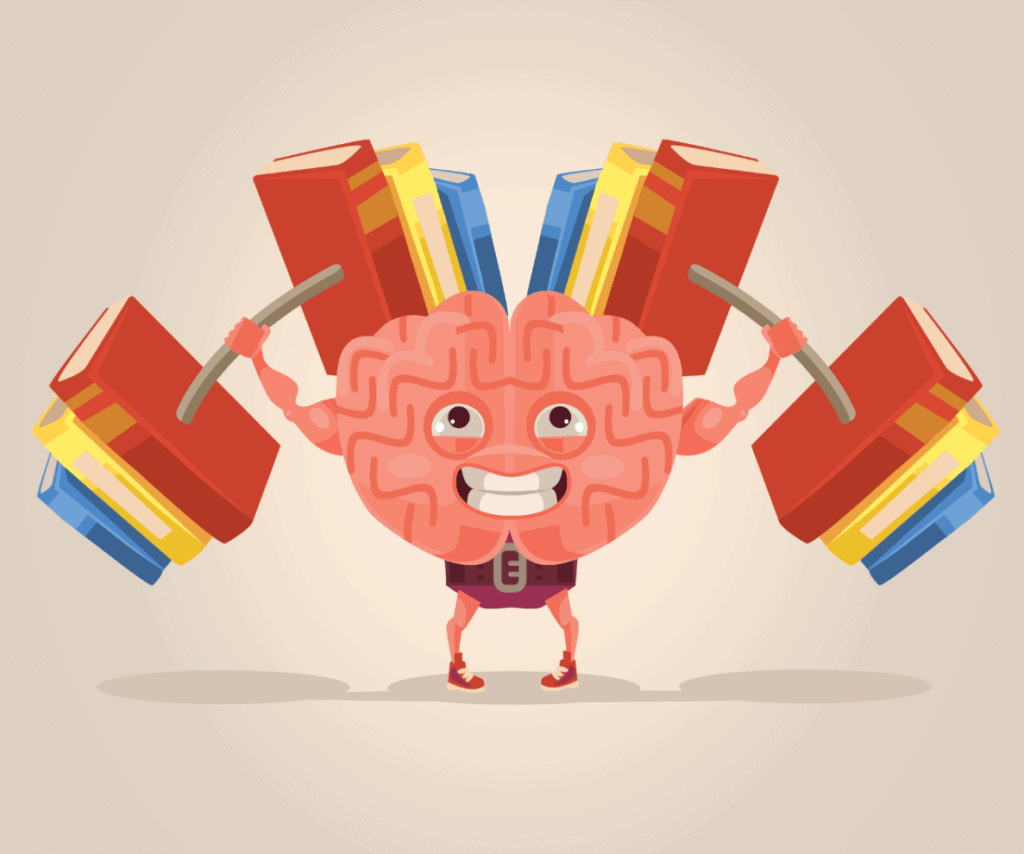 Evlution has its official website, but there is scanty information about the product and how it aids in weight loss.
The manufacturer claims that Trans4orm can help to boost metabolism and assist the user in controlling appetite. It is also believed that Trans4orm can help the user to burn more calories.
According to the manufacturer's website, the Trans4orm stack provides extra energy and focus to users who find it easier to maximize their output during exercises. They are also less likely to experience diet-related fatigue.
There is also no information about whether the Trans4orm manufacturer offers a money-back guarantee if the customers aren't satisfied with their products.
So, can Trans4orm stack help to transform your body as it claims? Read on!
Trans4orm Competitors
How Did Trans4orm Start?
Evlution Nutrition markets Trans4orm weight loss supplement as a fat burner.
Fat burners refer to a set of nutrition supplements claimed to increase the body's metabolism, increase weight loss, impair fat absorption, increase fat oxidation during workouts, and cause long-term adaptions by the body that promote fat metabolism.
Mostly, these weight loss supplements contain a variety of ingredients that include caffeine, green tea, carnitine, conjugated linoleic acid, chromium, forskolin, kelp, and fucoxanthin.
Each of the ingredients contained in fat burners has its mechanism of action. It is believed that a combination of these ingredients can be addictive.
Fat burners enhance weight loss by increasing fat metabolism, which states the journal Obesity Reviews.
Evlution Nutrition is one of the companies that specialize in producing fat burners for bodybuilders and other people who want to spur their weight loss goals.
The company behind Trans4orm stack weight loss supplement does not provide adequate information about the product. Most of the company's official website pages lack adequate information apart from a few supplement facts written underneath them.
However, Evlution Nutrition has high ratings on some websites such as Bodybuilding.com and Trans4orm where the company sells most of its products.
The company produces some workout products. It is not clear when Trans4orm weight loss supplement was launched.
Scroll below for one of the best products we've seen over the last year.
Claims
Trans4orm Claims
Evlution Nutrition came up with the name Trans4orm for their weight loss product from its four claims, which are:
To burn fat
Boost metabolism
Increase energy
The company also claims that its weight loss products are the most affordable than those of its competitors.
Some of the stores selling the Trans4orm fat burner, such as Walmart, offer incredible discounts making the product even cheaper.
The company also claims the ingredients used to make Trans4orm are natural extracts, making them even more effective in promoting weight loss.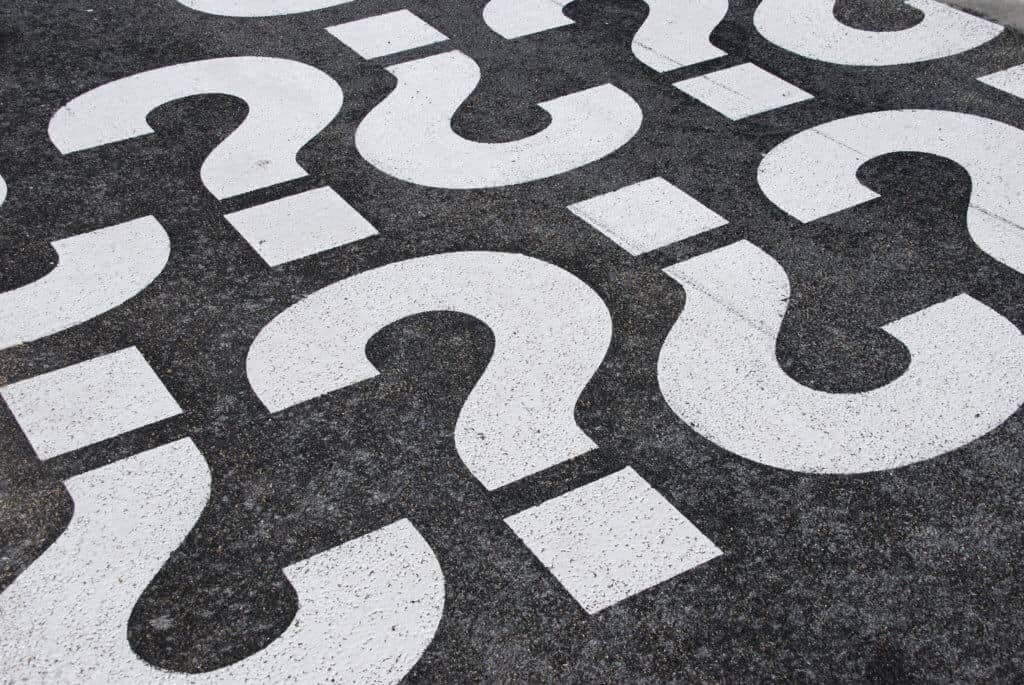 Ingredients
Trans4orm Ingredients
The ingredients in Trans4orm include:
Green tea leaf extract
Choline bitartrate
Natural caffeine
Coleus extract
Alpha-glycerolphosphorylcholine
Yohimbe extract
Huperzia Serrata extract
Green Tea Extract
Green tea extract is one of the main ingredients used in Trans4orm fat burner supplement.
Green tea extract comes from the leaves of Camellia sinensis. The leaves are undergoing processing, which involves controlled fermentation to obtain green tea.
The most abundant components in green tea include catechin polyphenols. Examples of these polyphenols include epicatechin, epicatechin-3-gallate, epigallocatechin, and epigallocatechin-3-gallate (EGCG). Caffeine is also present in green tea.
In recent years, green tea extract has gained a lot of attention, mostly due to its potential fat-burning abilities.
Catechins found in green tea, specifically the EGCG, are believed to stimulate fat oxidation by inhibiting catechol-o-methyltransferase. This is an enzyme that degrades norepinephrine.
This, in turn, increases the levels of catecholamines in the body, which in turn promotes fat oxidation.
Although some research has been conducted on green tea extracts, there is no convincing scientific evidence to support these claims, states Advances in Nutrition.
Caffeine
Caffeine is an alkaloid naturally found in various food products such as coffee, tea, cocoa, and chocolate.
Caffeine consumed in foods and beverages can never be equated with caffeine found in nutritional supplements and tablets. The caffeine found in pills and capsules is usually at high concentrations and is also readily absorbed by the body.
Researchers began having a lot of interest in caffeine's effects on the body's metabolism in the 1970s. There were several studies conducted to establish how caffeine affects human metabolism, especially the oxidation of fats.
The earliest studies on caffeine revealed caffeine consumption, especially before workouts, elevated fat oxidation, and increased performance during exercises.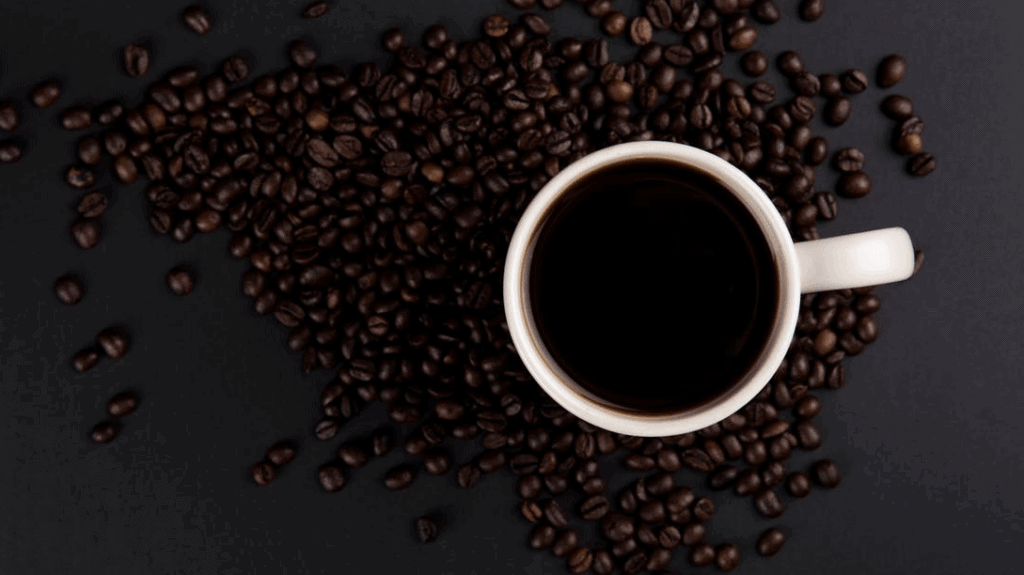 Caffeine achieves this indirectly by increasing the adrenalin levels in the body, which can increase the number of fatty acids available for oxidation.
Besides, some studies have shown that caffeine can elicit short-term thermogenic effects.
L-Tyrosine
L-tyrosine is one of the 22 non-essential amino acids that is used by the body to make proteins. The L-tyrosine is produced from phenylalanine, an essential amino acid.
L-tyrosine produced in the body is used to manufacture several essential compounds in the body.
There are a few studies conducted on L-Tyrosine that link this compound to weight loss. Most of the studies on L-tyrosine involves the use of this compound alongside other weight loss supplements.
Garcinia Cambogia Extract
Garcinia Cambogia is a small tropical fruit that has a shape similar to that of a pumpkin. In the 1960s, researchers discovered that Garcinia Cambogia had an acid that was almost like citric acid found in oranges and lemons.
The chemical is known as hydroxycitric acid (HCA). The discovery of this acid in Garcinia Cambogia is the source of its increased popularity over the last few decades.
As a result, Garcinia Cambogia has been touted as a miracle weight loss supplement. So, is HCA a miracle weight loss compound?
HCA grew in popularity in the 1990s when several studies reported that it caused weight loss in animals.
One fact that we know about HCA found in Garcinia Cambogia is that it blocks one end of an enzyme known as citrate lyase whose function is to convert sugars and starches into fat.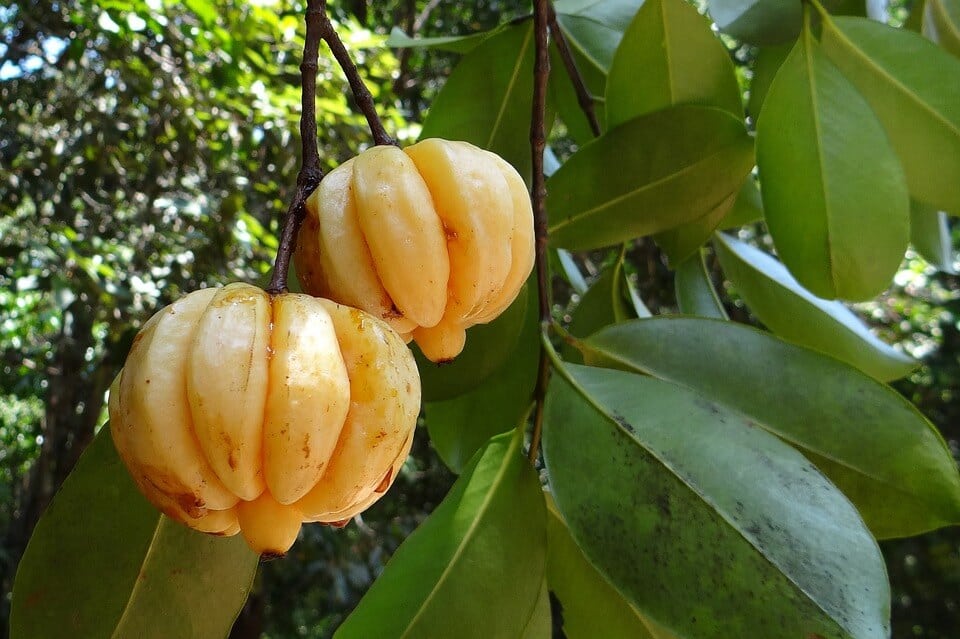 When the citrate Lyase enzyme is blocked, sugars in the body are channeled into energy production rather than being converted to fats that accumulate in the body.
Thus, when you burn body fat through rigorous workouts and less fat to replace the fat you burn, it leads to weight loss.
Some experts believe that HCA plays an important role in suppressing appetite. HCA, however, seems to function differently when compared to the typical diet pills. It increases the level of satiety, making it easier to ingest a few calories. It is not yet clear how HCA helps to increase satiety.
Other ingredients found in Trans4orm include Niacin, which is a powerful metabolic regulator in the body.
It also contains vitamin B6, Folic acid, and vitamin B12.
Does Trans4orm Work?

Most of the fat burners work in the body by:
Speeding up the metabolic rates so that the body can burn more calories during workouts. Fat burners also increase the amount of energy an individual uses while at rest.
Fat burners also work by suppressing an individual's appetite. It has that an individual loses more weight by burning more calories more than they ingest. Combining increased energy expenditure and minimal calorie intake leads to faster weight loss.
Fat burners also work by providing the body with the energy that you need when exercising. A diet can cause some effects, so fat burns off the body throughout the day.
Looking at the above principles, it seems that Trans4orm weight loss supplements contain ingredients that support the above body functions.
To determine the effectiveness of this product, let's look at the following Trans4orm reviews.
Well, to start with, most of the users like the fact that this product is fine for both men and women. Most users also appreciate the fact that Trans4orm weight loss supplement is easy to use, and you can also take it anywhere.
With that said, some users have reservations about the formula used to make the Trans4orm stack.
Although most of the ingredients used in the weight loss supplement are touted to promote weight loss, they have no scientific backing.
Most of the users are also concerned about the unpleasant side effects when using the Trans4orm fat burner.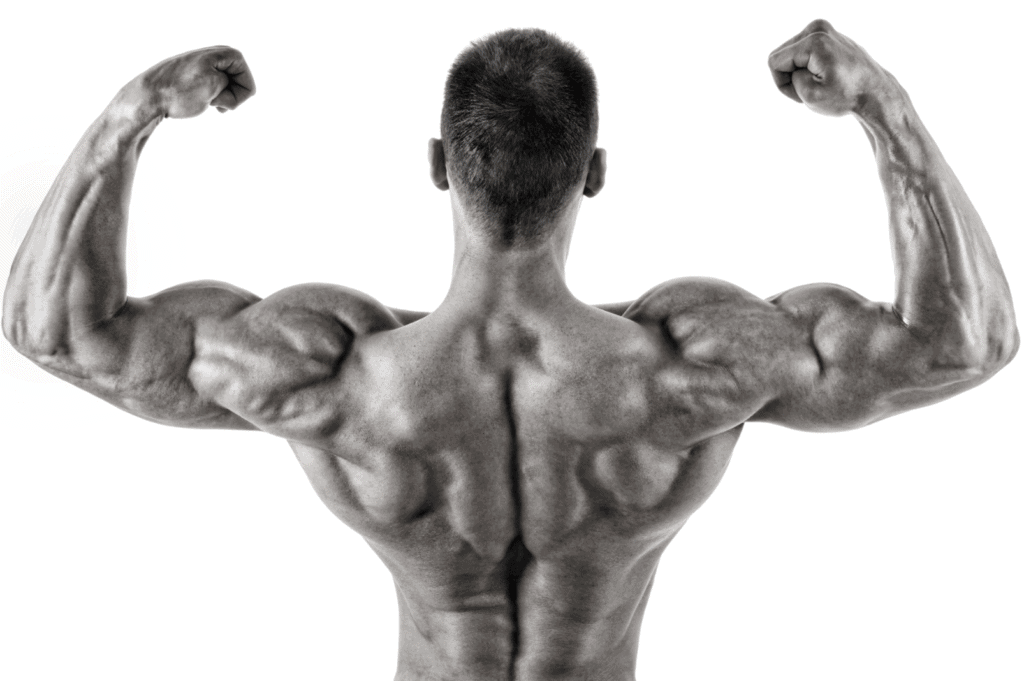 Benefits & Results
Trans4orm Benefits and Results

No enough evidence recommends the use of various dietary supplements in weight loss. The studies that report the benefits of using fat burners for weight loss programs only show minimal weight loss.
Most experts agree that using the supplements alone cannot spur significant weight loss unless used alongside low-calorie diets and workouts.
Increased energy
One of the major benefits of taking fat burners such as Trans4orm stack is increasing the amount of energy available in the body.
It is well-known that you must reduce your calorie intake and engage in regular workouts to lose weight.
The resulting energy deficit may leave you weak and fatigued. Fat Burner contains ingredients such as caffeine that stimulate your energy levels.
Thus, you have more energy to take you throughout the day without the cravings of taking calorie-dense snacks.
Controls appetite
Trans4orm weight loss supplement contains ingredients that help to suppress hunger. Most of the diets fail because they cut the amount of food the body is used to abruptly. Thus, the person on a diet is left feeling hungry.
They have a higher temptation to go back to their old eating habits. Fat burners such as Trans4orm energized weight loss support can help negate this by increasing an individual's satiety.
Improved body health
Some of the ingredients, such as green tea extract, contains other compounds known as anti-oxidants.
Helps to keep you focused
As highlighted earlier, fat burners help to increase an individual's energy levels. When you are full of energy, you have fewer things to distract you. Trans4orm contains caffeine, which works on the central nervous system to increase alertness.
Details on Trans4orm and Weight Loss
Trans4orm contains two main ingredients that aid in weight loss, green tea extract, and caffeine. These are the two ingredients with the most supporting evidence, according to an article published in 2011 in obesity reviews.
The caffeine anhydrous contained in the supplement has dual benefits, both suppressing appetite and increasing metabolism. The effect of caffeine on weight loss seems to be temporal, and they fade away with time.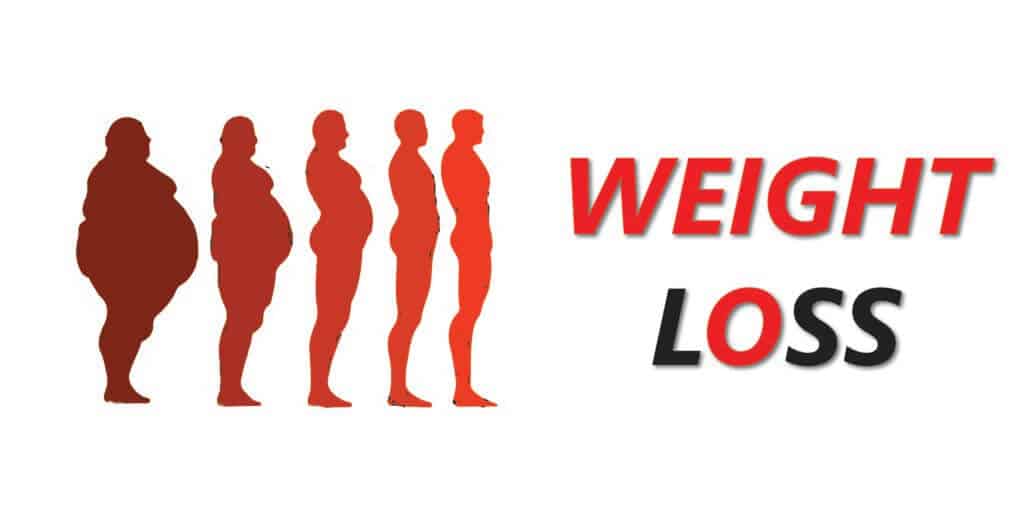 An article published in the American Journal of Physiology reports that an individual becomes insensitive to caffeine with continued use.
In the same article in obesity reviews, it was reported that the benefits of green tea in weight loss are most likely due to the presence of catechins and caffeine. Catechins and caffeine seem to have the same effects on enhancing body metabolism and suppressing appetite. These two compounds have synergistic effects when used together, thus providing faster weight loss.
Green tea effect
Even though green tea extracts are used in most weight loss products, scientific studies have shown that the effects are relatively minimal.
Research published in the American College of Nutrition Journal reported that taking 4 cups of caffeinated green tea every day for eight weeks resulted in a weight loss of 5.5 pounds. The study also reported that the subjects lost weight much faster by engaging in regular exercises.
Directions
Trans4orm Directions

The manufacturer recommends that you take Trans4orm lean mode stack as your normal dietary supplement. The recommended dose is one serving in the morning, which should be taken on an empty stomach and another serving 6 hours later.
The manufacturer cautions that an individual should not exceed two servings within 24 hours.
To support overall body health, Evlution Nutrition recommends that anyone taking Trans4orm should take eight glasses of water over the course of the day.
The Trans4orm weight loss supplement can be taken continuously for eight weeks and then discontinued for a minimum period of four months.
Side Effects
Potential Trans4orm Side Effects
There are a few side effects that come with taking Trans4orm weight loss supplements.
The specific ingredients contained in the supplement cause various Trans4orm side effects on the users.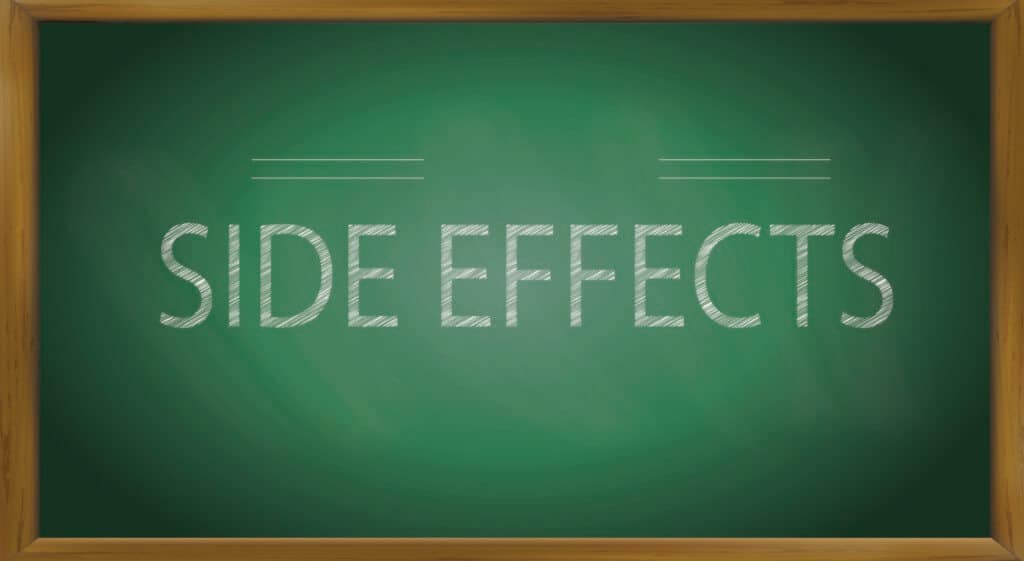 Other symptoms include vomiting, diarrhea, and hyperactivity.
Product Warnings
Trans4orm Product Warnings
Consult your doctor before taking Evlution nutrition weight loss Trans4orm thermogenic energizer if you have an underlying health condition, pregnant or nursing mothers.
Patients with high blood pressure against taking supplements with high amounts of caffeine.
Discontinue using Trans4orm if you notice adverse reactions or Trans4orm side effects by consuming the weight loss supplement.
Where to Buy
Where to Buy Trans4orm
You can purchase Trans4orm weight loss supplement directly from the company's official website or through reputable retail outlets such as Walmart or GNC.
Trans4orm Before and After Results
Most of the Trans4orm before and after results for most of the users seem promising. Although some users have complained about the adverse Trans4orm side effects, Trans4orm results indicate that this supplement can spur weight loss when combined with a low-calorie diet and exercises.
The Science Behind Trans4orm – "Is It There?"
Firstly, we did not find any actual clinical studies presented on the official website for Trans4orm capsules. However, it is mentioned that this formula is "scientifically engineered." We did notice that it contains some green tea and caffeine. This should help with fat burning and increasing metabolism. At least to some degree.
What Users Are Saying
What Users Are Saying
"On this for 2 weeks, taking dosages as directed. Very pleased with my energy levels, and plan to continue with the product. This has also opened me to testing other products in the line, including its Pump product, which I presume is an Nitrous Oxide pre-workout product."
"After trying the nonstimulant form of this EVL, I decided to give this one a try. This makes me sick AF…I'm not one for migraines. I have had 3 in my whole life. This supplement gave me my 4th. I've been taking it for about a week… was feeling ill and had a migraine so I stopped taking them for a few days. This morning I decided to take a dose just to see. I feel sicker than a dog. Headache, jitters, sweaty, shortness of breath. I've slammed 3 water bottles and took an ibuprofen trying to feel well enough to go to work today. I just threw it in the trash. I'm going to say that I definitely prefer the nonstimiulant version."
"I first tried Trans4orm for my fat loss and it help me with the energy and focus. The Yohimbe made me sweat which was what I needed bcuz of the bloated feeling. At first I took 1 capsule and it didn't give me any jitters but when I took 2 capsules it was then that I felt the surge. It's easy to swallow. So now I time it when I go to the gym or do my biking. It's a big help lost 5 lbs in 1 month. You get what you buy on this product. Great value for your bucks. Keep moving and eat right then take this for added support. Trans4orm is a great product."
Bottom Line
The Bottom Line on Trans4orm
Trans4orm is a thermogenic from Evlution Nutrition, a trusted name in the industry. There's the fact it contains ingredients supported by research and then there's even positive reviews. However, there's always alternatives to fit your weight management plan.
When you take a closer look at your weight management plan, do you have the right support system to complement your diet and exercise?
Among the best programs we've seen this year is one called Noom. This clinically-proven program is ideal for anyone looking to lose weight and keep it off. It's with unique tools, expert advice, nutrition tips, one-on-one coaching and other personal bonuses that this plan is recognized by the likes of the Centers for Disease Control and Prevention.
The makers of Noom are currently offering a free trial offer as a sign of confidence in their program.
Learn More About Noom »