Trim-Maxx Review

- 8 Things You Need to Know
Don't laugh, but well over 50% of diet products simply don't work. So what about Trim-Maxx? There's been a great deal of talk about this product, so we took the time to write a thorough review, examining the ingredients, side effects, customer care, and scientific research. We read through all sorts of dieter comments from the internet. Finally, we summed up all the facts and details to give you the info you need.
Trim-Maxx can be purchased through their Official Site.
Overview
What is Trim-Maxx?
Trim-Maxx is an herbal product manufactured by the company Body Breakthrough. According to the product box, it is an "Oriental Herbal Dieter's Tea." A diet plan is included, but no details of what the diet entails are revealed.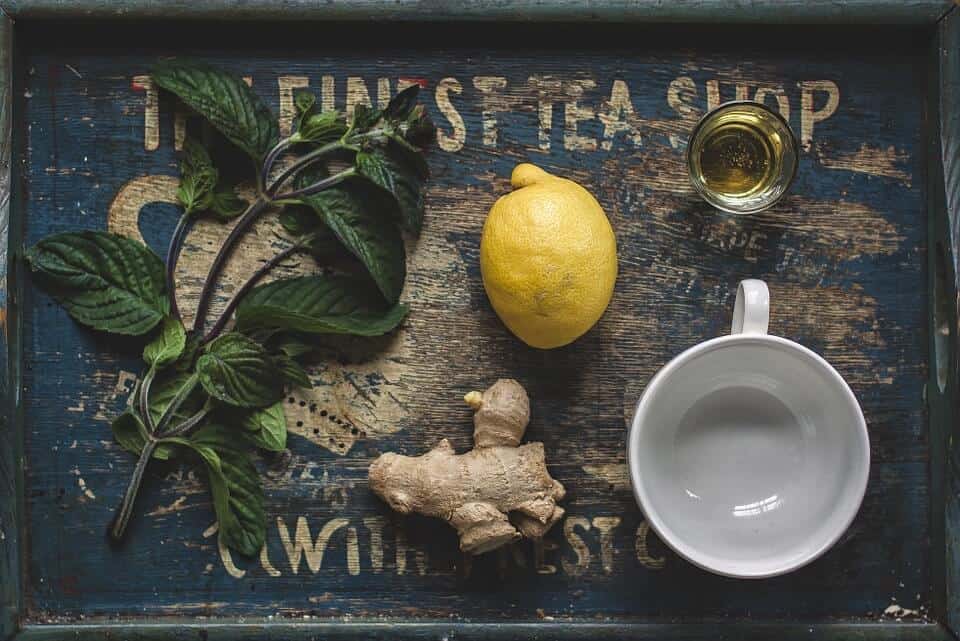 Products Similar to Trim-Maxx
How Did Trim-Maxx Start?
Trim-Maxx was first manufactured in 2010 by Body Breakthrough. It comes in different flavors. The company was born with a vision to make products for better nutrition and health. They claim all of the products manufactured by the company are 100% natural and free from preservatives, additives, caffeine, and chemicals.
Scroll below for one of the best products we've seen over the last year.
Ingredients
Trim-Maxx Ingredients
The ingredients used in Trim-Maxx are senna, locust plant, gynostemma, cranberry, lychee berry leaf, Chinese white ginseng, peel of an orange, lemon, hibiscus plant, ChromeMate, and Citrimax.
Locust Plant
Locust plant is a common tree which can be grown on any soil. It is grown in North America and is famous for its therapeutic and medicinal purposes. The flowers and leaves are used for pharmaceutical purposes.
Gynostemma
The scientific name of Gynostemma is Gynostemma pentaphyllum. It is also known as the "stranded blue plant" or "cheap ginseng," as it is often used as a low-cost replacement for Panax ginseng. It is grown in China, Korea, Vietnam, and Japan.
Based on research studies shared by Examine.com, the majority of Gynostemma benefits involve diabetes. Studies on "healthy" individuals are rare, so any claimed benefit is based solely on the effects on diabetic participants.
Lyccii Berry Leaf
Another name for Goji Berry, Lyccii Berry Leaf is thought to supply chemicals that can have a positive effect on lowering blood pressure, but there's no connection to weight loss, according to the International Journal of Clinical and Experimental Pathology.
White Ginseng (No Longer in the Formula)
White ginseng is one of several forms of ginseng commonly used in natural and herbal therapies. Very little trustworthy research has been reported, so it's difficult to pinpoint any proven, or even claimed, benefits.
We do know, based on a 2009 study published in the Journal of Applied Biological Chemistry, in cellular research, found red ginseng was more effective in fighting certain forms of inflammation.
Where to Buy?
Where Can I Buy Trim-Maxx Tea?
Trim-Maxx tea can be purchased through the company's website or Amazon for around $14 a box. Trim-Maxx tea is available in a variety of flavors, including original, lemon twist, cran-blueberry, cinnamon stick, orange twist, ginseng, and orange peel.

Directions
How to Take Trim-Maxx tea
Trim-Maxx tea should be steeped in a cup of warm or boiled water. If you are trying it for the first time, Trim-Maxx tea should be diluted. Try following these directions:
Take one tea bag of Trim-Maxx tea. Put the teabag into three to four cups of boiling water. Cover and let it steep for about three minutes. Drink one cup of tea only and leave the rest for the days to come. The tea can be sweetened.
Side Effects
Trim-Maxx tea Side Effects
Trim-Maxx tea can result in mild side effects due to the presence of senna – a natural, stimulant laxative. Unfortunately, it is not clear how much senna is present in one tea bag of Trim-Maxx tea, so anticipating the likelihood of side effects is difficult. In general, side effects reported with the use of senna include:
Gas
Bloating
Diarrhea
Cramps
What Users Are Saying
"This tea is not what they say it is. Do not waste your money. You drink it at night and early in the morning you have such BAD stomach cramps you have to sit on the toilet and hope it's over."
"Amazing product if you have problems going to the bathroom. It works in 5-8 hours. Light cramps is expected. It makes you feel very good after. Really enjoyed this product, wish flavor was better."
"I drink this tea to help with constipation. I've used this for about 30 years!"
Bottom Line
The Bottom Line on Trim-Maxx
Well now, what do we have to say this time? While we appreciate that Trim-Maxx contains herbal ingredients and is free of chemicals, we do not feel comfortable recommending these teas and pills for weight management. After all, there is no real proof that these products work as claimed. Moreover, numerous customers have complained of no weight-loss effects at all. There are even user complaints of side effects.
If you need to lose excess body fat more quickly, we encourage you to go with a weight-loss system that is backed by clinical studies.
Among the best weight-loss programs we've seen this year is one called Noom. Its system uses human coaching, personalized meal plans, customized health tips, and more to help its users make healthier lifestyle choices and lose weight.
Plus, Noom decided to offer Dietspotlight readers a free trial for a limited time, which is a good sign.
Learn More About Noom »