Trim Tea Review

- 19 Things You Need to Know
Recently, we've heard some chatter about Trim Tea. It is a powdered drink mix that the makers say is "formulated to promote a multi-functional method to weight loss."
When our research team started looking into Trim Tea, our first problem was that it comes from a company that doesn't specialize in supplements or even health products. After that, we looked into the ingredients, side effects, and the scientific evidence behind the product. Then, we brought all the information together and distilled it down to create this report that tells you just what you need to know about Trim Tea.
Trim Tea can be purchased through their Official Site.
Overview
What is Trim Tea?
Trim Tea is a weight loss tea that comes as a powder. The powder is packaged into individual serving stick packets. You mix the contents of one packet with water and drink it.
With just two ingredients, Trim Tea is supposed to curb appetite, boost metabolism, and burn fat. All of that combined, of course, results in incredible weight loss.
Products Similar to Trim Tea
How Did Trim Tea Start?
Trim Tea is a product sold under the Transitions Lifestyle System® brand, or simply TLS. In fact, you may see Trim Tea referred to as TLS Trim Tea.
The TLS brand offers its customers customizable weight loss programs that include its supplements to achieve weight loss goals. People can also start their own businesses selling TLS products or host an online party to earn free or discounted products by convincing others to purchase products.
Research into the Trim Tea ingredients may give us a better understanding into the potential benefits of this product, so let's look at what the studies say:
Molecules: Polyphenols found in black tea may have an anti-obesity effect by reducing oxidative stress in the body.
The Journal of Nutrition: Research into polyphenols found that ones derived from green, black, and oolong tea can reduce inflammation and visceral fat.
Journal of Dietary Supplements: African mango was not found to be an effective weight-loss solution in this study.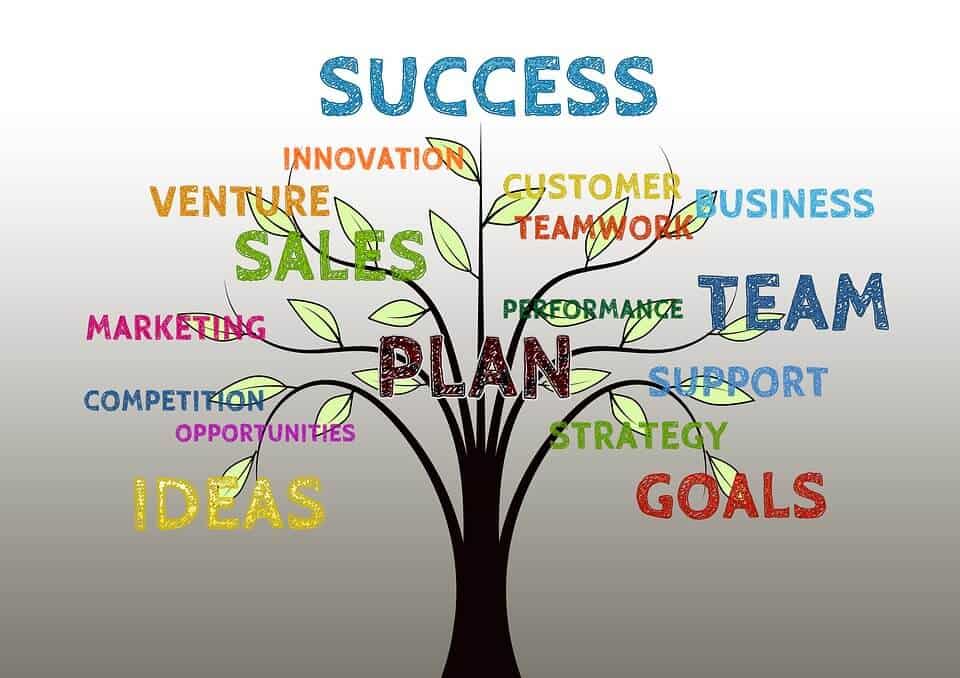 The official website doesn't provide any information about the formation of the brand and its products. We do know that a company called Market America is behind TLS. Market America offers entrepreneurs a chance to build a business by selling their product brands. In addition to TLS, other Market America brands are:
Nutri-Physical
Custom Blend Cosmetics
Isotonix
But, it's not just health products and supplements that Market America offers. They have brands in everything from supplements to home & garden, to entertainment.
It's a little concerning that TLS supplements come from a company that does not specialize in scientifically-backed health products. It leaves us wondering how much thought and to work really goes into researching ingredients and creating effective products.
Scroll below for one of the best products we've seen over the last year.
Claims
Trim Tea Claims
There are some big claims made about Trim Tea. TLS says that drinking just one cup of Trim Tea per day: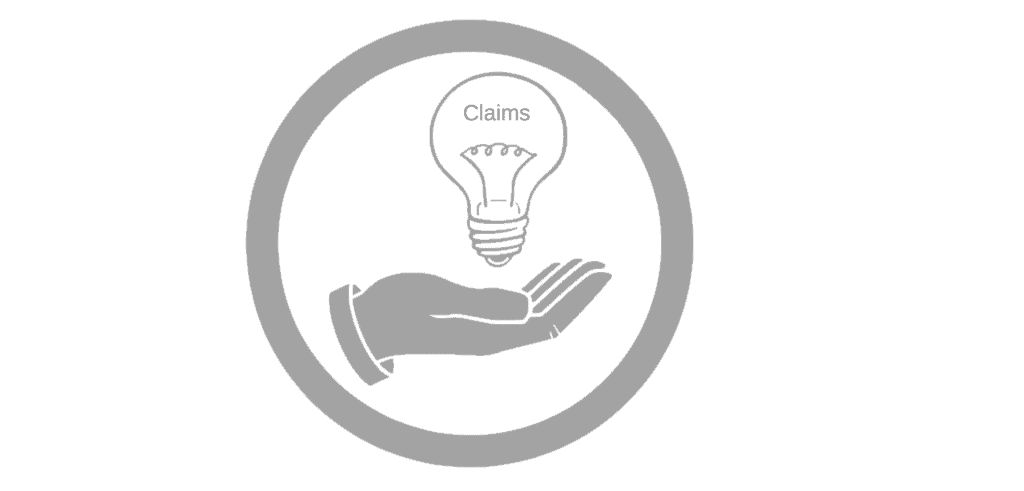 Promotes thermogenesis
Reduces appetite
Boosts metabolism
Aids in weight loss
What Does Thermogenesis Mean?
Thermogenesis is the scientific term for when the body produces heat. All warm-blooded animals undergo the thermogenic process and even a few kinds of plants.
There are three kinds of thermogenesis:
EAT: EAT stands for exercise-associated thermogenesis. This kind of thermogenesis happens when your body heats up during exercise.
NEAT: NEAT stands for non-exercise associated thermogenesis. It is heat generated during all activities except sleeping, eating, and exercising.
DIT: DIT means diet-induced thermogenesis. It occurs when the body uses energy to process foods.
Thermogenesis supports weight loss because the body uses calories to make heat. Certain substances in foods, like caffeine and capsaicin, are known to induce thermogenesis temporarily. While consuming thermogenic substances can slightly increase your metabolism, don't expect them to result in amazing weight loss results. At best, regularly eating or drinking foods that cause thermogenesis will give your metabolism the slight boost it needs to make up for eating fewer calories while you try to lose weight.
Ingredients
Trim Tea Ingredients
There are just two Trim Tea ingredients:
Black Tea Extract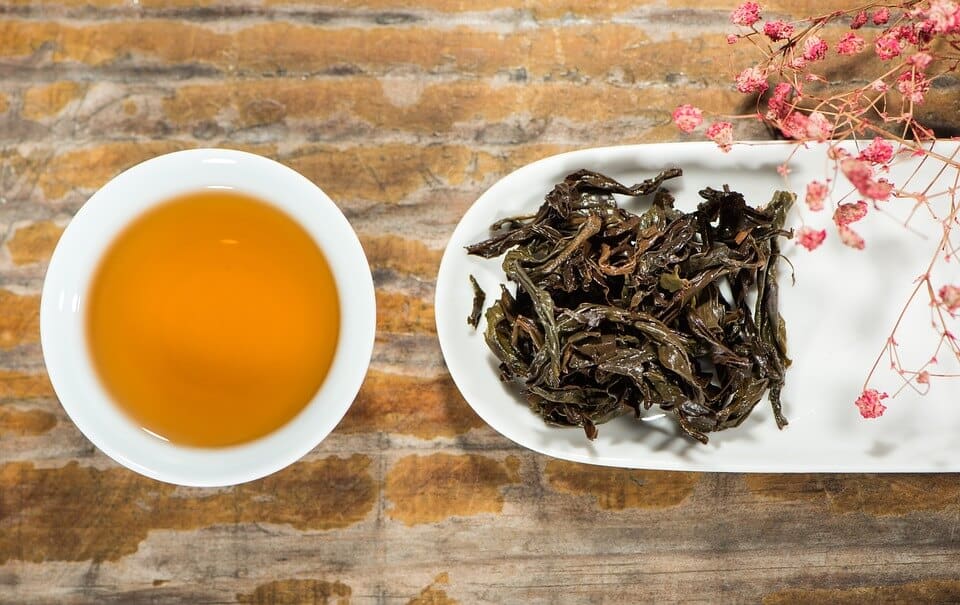 WellTrim® IG African Mango Seed Extract
We like that the ingredient list is simple and recognizable. The substances are natural, too. But, is simpler better? Will drinking Trim Tea really help you melt away fat?
Does Trim Tea Work?
The Trim Tea website does not offer links to any clinical evidence showing that the ingredients effectively promote weight loss. So, our team conducted extensive research into the two substances that make up Trim Tea. What we found might surprise you.
WellTrim® IG African Mango Seed Extract
The makers of Trim Tea say that what sets it apart from other weight loss teas on the market is the use of WellTrim® IG, a patented extract made with African Mango. Their blog says that the use of the ingredient is science-based and talks about a study in Cameroon that showed that people who took WellTrim lost a significant amount of weight.
According to Lipids in Health and Disease, the study was small, involving 40 obese participants ages 19 to 55. Half the participants took a placebo, and the other half took 350 mg of African Mango extract. At the end of the study, there wasn't much difference between the two fat loss groups. However, the subjects who took the supplement shrunk their waist and hip circumferences more than those who took the placebo.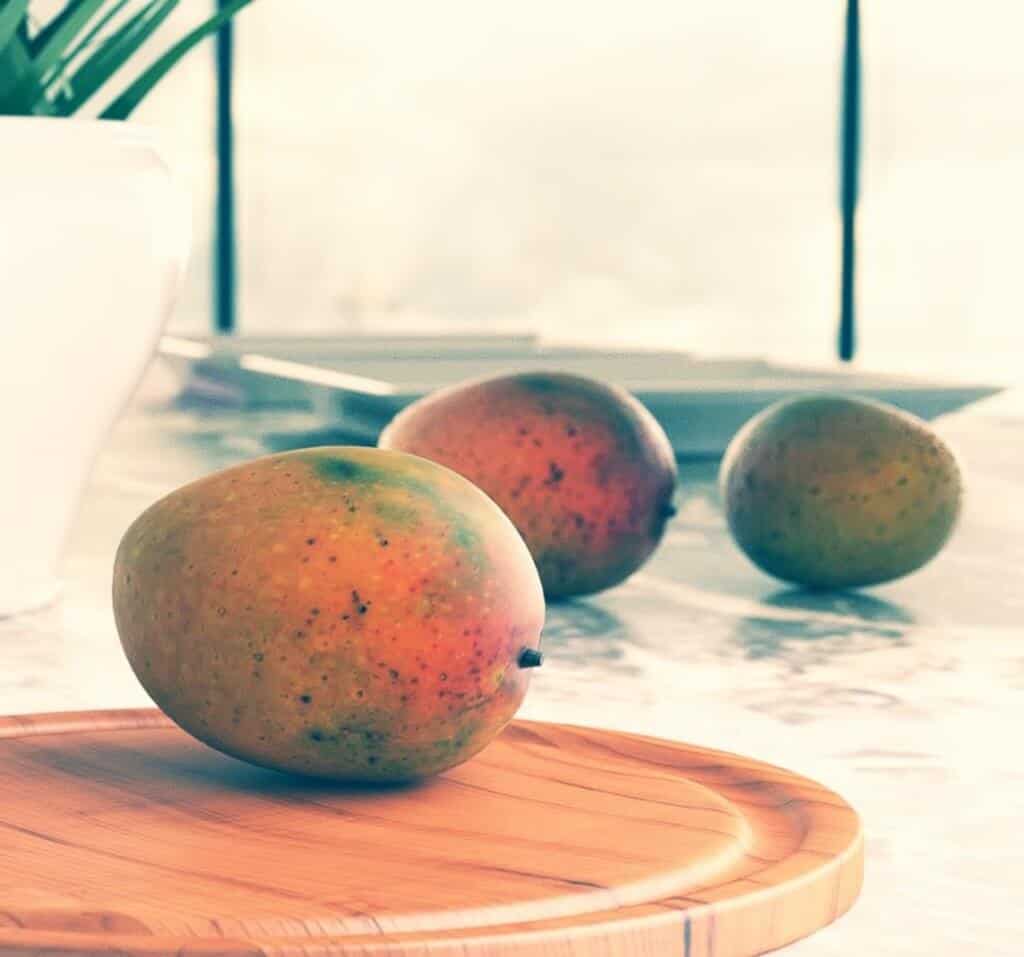 In addition to the study being small, another problem is that it was funded by the company that makes WellTrim. That means that the researchers may have been influenced to find positive results.
Lucky for you, our research team dug a little further.
The IG in WellTrim® IG stands for Irvingia gabonensis. It's a kind of African tree that produces fruit like the mango. The fruit is known as African Mango, wild mango, and the seeds inside are called dika nuts. The tree grows in tropical areas.
The nuts are either eaten raw, roasted, or turned into nut butter. They can also be pressed to make oil that is used in cooking.
According to Examine, the evidence supporting African Mango as a fat-burning substance is sparse. Many of the studies have been paid for by supplement companies, making their results less reliable.
Black Tea Extract
Black tea differs from other kinds of tea because it is more oxidized. It also has a stronger flavor than oolong, green, or white teas. Also, black tea doesn't lose its flavor after a year like most other teas. Instead, it stays flavorful for several years, giving it longer shelf life.
The Trim Tea website says that black tea extract is an ingredient because of its antioxidant properties. However, more study is needed to prove the effectiveness of black tea for these purposes.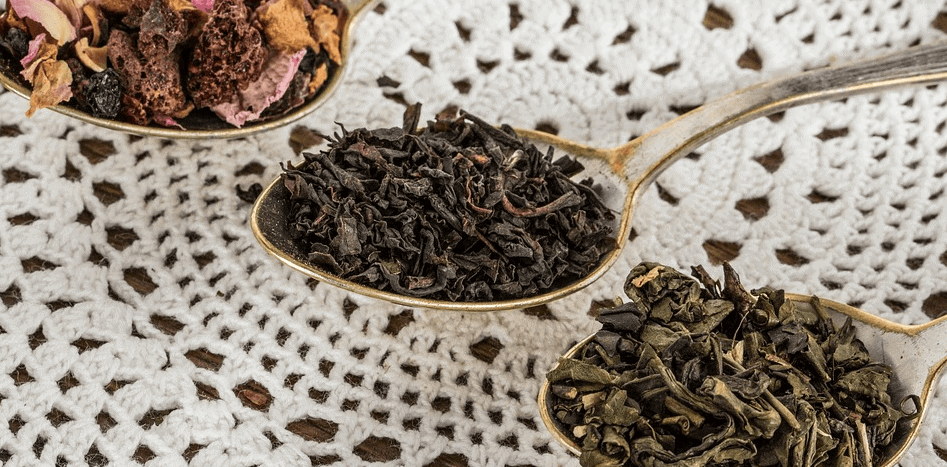 A study conducted on mice indicated that black tea might be beneficial for weight loss. The study showed that black tea is as effective as green tea for weight loss but acts differently.
The molecules in green tea are small and easily absorbed by the liver and impact metabolism. The molecules in black tea are too big, though. Instead, they stay in the gut and promote the growth of helpful bacteria.
Benefits & Results
Trim Tea Benefits and Results
The makers of Trim Tea claim a lot of benefits of using the supplement, such as:
Weight loss
Fat loss
Antioxidant protection
Curbs appetite
Increases metabolism
Unfortunately, our researchers didn't find strong evidence indicating you'll see any meaningful weight loss from drinking Trim Tea. However, Tea Trim isn't totally without benefits. We believe Tea Trim may have a few advantages like:
It's portable and easy to use.
If you like black tea, you might like the taste of Trim Tea.
Trim Tea Reviews
Ordinarily, our research team spends a great deal of time combing through online comments from people who have tried a supplement to see what real customers think. Unfortunately, because of how Trim Tea is marketed through entrepreneurs who sign up through Market America to build their own website to sell the product, there aren't any reliable comments out there.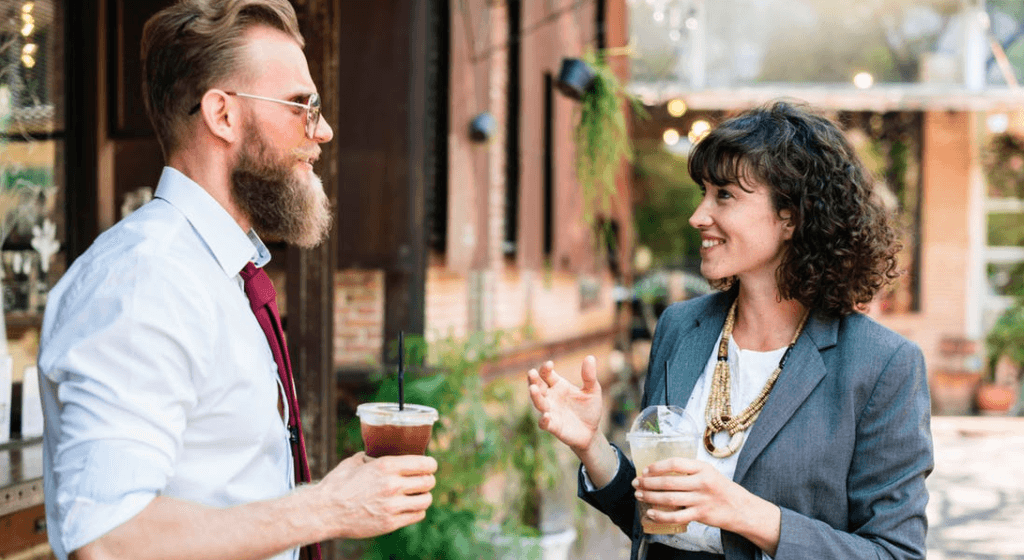 Comments that appear on the official website or on the sites of the company's associates (called "Coaches") may not be real or maybe filtered to remove negative reviews. Therefore, we prefer to see comments that are posted on the websites of third-party sellers. In the case of Trim Tea, there are simply no third-party customer reviews available.
Details on Trim Tea and Weight Loss
The potential for weight loss with Trim Tea isn't promising. The company touts the use of WellTrim as the magic ingredient. It's supposed to hit every button for weight loss—decreased appetite, fat loss, and increased metabolism.
The problem is that there hasn't been much clinical evidence conducted using the ingredient. Much of the research done was paid for by supplement companies with an investment in showing that WellTrim works.
To be convincing as an effective weight loss ingredient, many more studies performed by researchers not tied to the supplement companies are needed.
As for black tea, our researchers found very little information suggesting it is useful for weight loss. A great deal more research involving humans needs to happen to prove it effective.
Directions
How to Use Trim Tea
The directions for using Trim Tea say to mix one stick pack with 6 ounces of water. You can use either hot or cold water. Depending on your personal preference, you can use more or less water to change the flavor.

TLS recommends that Trim Tea be used for about 30 to 60 minutes before you eat a meal. The timing isn't a requirement, but they say you'll get the best results this way.
Where to Buy
Where You Can Buy Trim Tea
Trim Tea is available through the official website, on shop.com (an online store created by Market America), through TLS coaches, or an online party.
Price
Trim Tea Price
Trim Tea price is $39.95 per box. Each box contains 30 stick packs. Since the company says you can achieve weight loss results by drinking just one cup per day, a box is a one-month supply.
Side Effects
Potential Trim Tea Side Effects
The Trim Tea website doesn't mention any side effects, but that doesn't mean there aren't any. All products have the potential for side effects, though not all people will necessarily experience them. It all depends on how an individual's body reacts to the ingredients.
To find out what kinds of side effects you could have from taking Trim Tea, our research team reviewed each ingredient.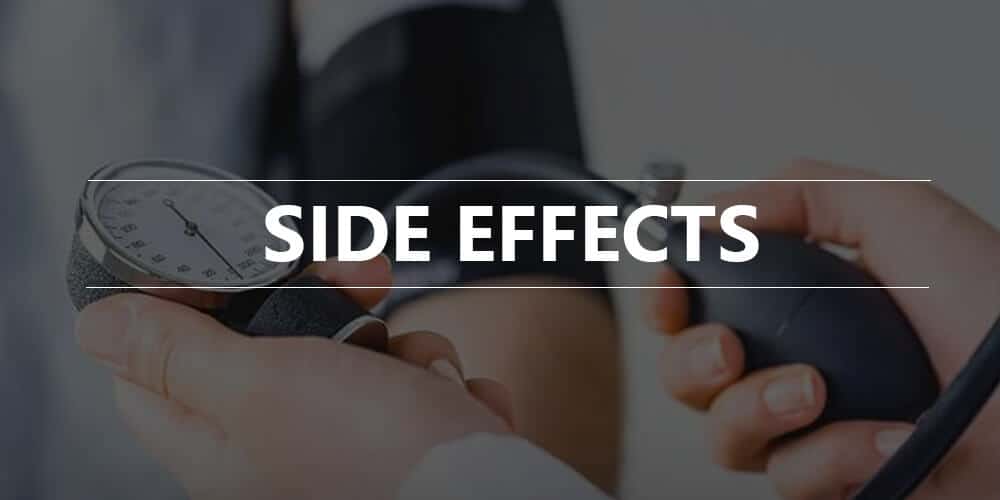 African mango may cause the stomach to empty more slowly, which means that medications may stay in the system longer than intended. It may also make the side effects of some medicines worse.
Side effects reported during studies involving African mango include:
Dry mouth
Gastrointestinal issues
Symptoms like the flu
Black tea contains caffeine that can cause problems for people who are sensitive to caffeine. Side effects associated with caffeine include:
Headaches
Nervousness
Trouble sleeping
Vomiting
Diarrhea
Irritability
Irregular heartbeat
Heartburn
Dizziness
Confusion
Black tea also contains tannins, which can have negative effects on your gastrointestinal system, like: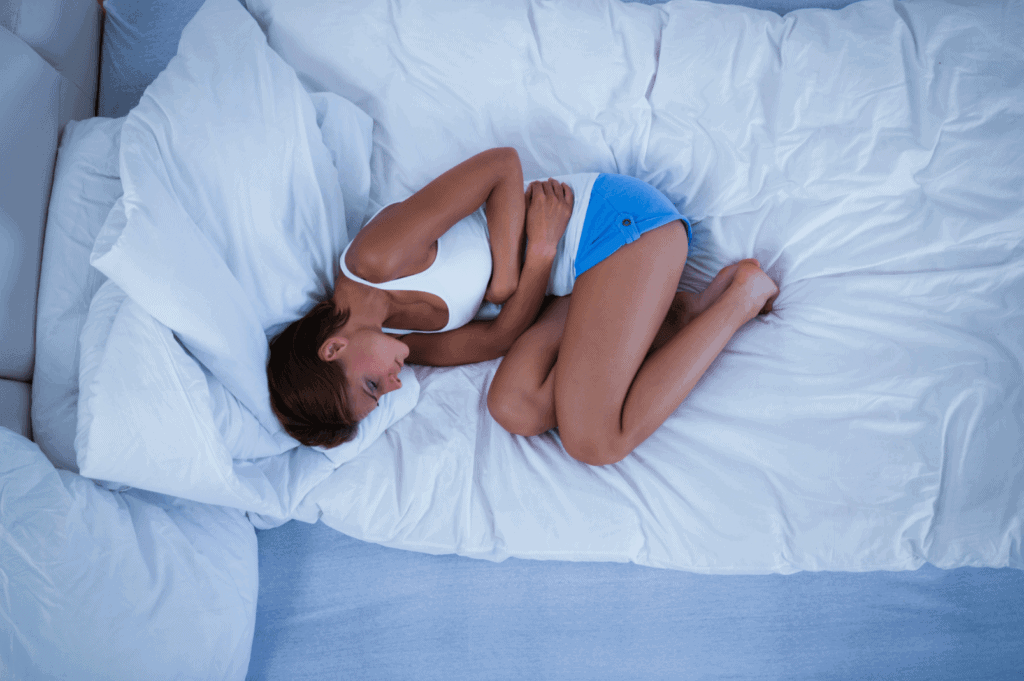 Upset stomach
Nausea
Vomiting
Product Warnings
Trim Tea Product Warnings
The packaging for Trim Tea lists just one warning. It reads:
"If you are currently taking any prescription medication or have an ongoing medical condition, you should consult your healthcare practitioner before using this product."
That's a pretty standard warning on supplements, but it's also good advice. Some substances in supplements can interact with prescription medications or worsen symptoms of existing health problems.
Any Trim Tea Lawsuits?
Our research team didn't find information about any lawsuits or recalls specifically involving Trim Tea. However, Market America has been involved in several legal battles over the years.
When the company went public in 1994, it may have broken some rules. In 1999, Market America settled with the Securities and Exchange Commission (SEC) by paying out more than $300,000 without admitting guilt.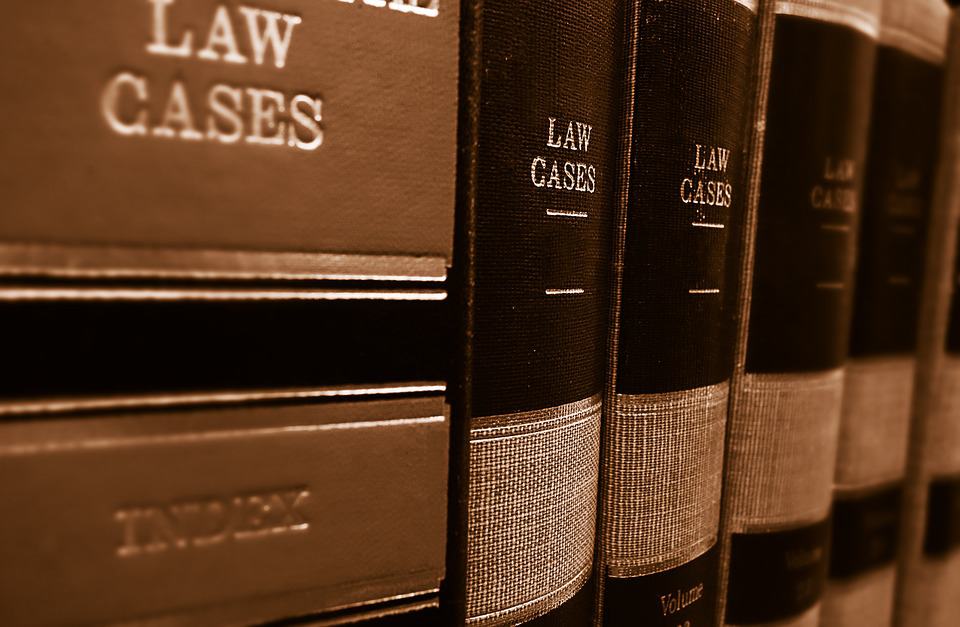 In 2006, the company was sued by a man named Steve Sawyer, who claimed that Market America had violated their contract with him for consulting services and had also broken North Carolina laws concerning wages. After appeals and other legal motions, Sawyer was ultimately unsuccessful.
Finally, a federal lawsuit was filed against Market America, accusing them of "racketeering." The suit alleged that the company targeted Chinese-American immigrants to sell their products to people they knew in Asia. That lawsuit appears to be ongoing at the time of this review.
Though these lawsuits may not involve Trim Tea, they do say something about the company itself. Their business ethics have been called into question, which doesn't inspire a lot of confidence.
Trim Tea – Scam or Legit?
We don't believe that Trim Tea is necessarily a scam. We don't think the product is likely to live up to the weight-loss claims made about it.
Market America's business practices are a little questionable given the legal problems they've had in the past and the current ongoing lawsuit. So, if you're thinking about selling products through Market America, it's probably best to go into it with a skeptical mind. Read all of the literature available, especially the terms and conditions of any contracts you consider entering.
Trim Tea Alternatives
Though the makers of Trim Tea say that their product is the only weight loss tea that uses WellTrim, there certainly is no shortage of other kinds of weight loss teas on the market. Some possible Trim Tea alternatives are: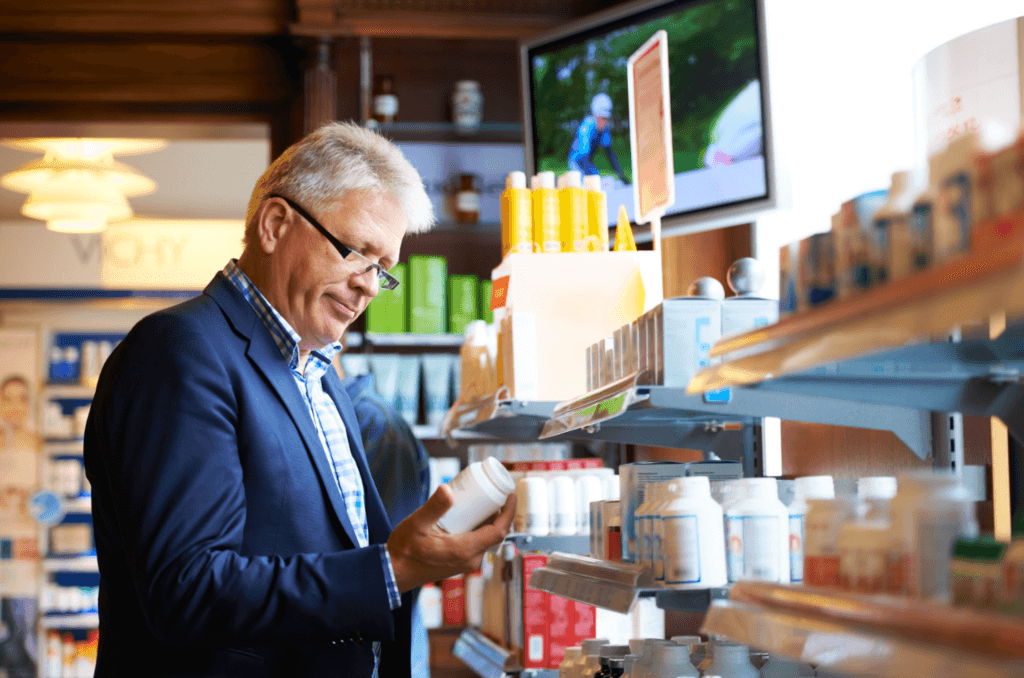 What Users Are Saying
What Users Are Saying
"I have taken this product off and on for years as a good way to curb sugar cravings. It worked for both my husband and I. It does take a couple boxes before you see a true boost to both your metabolism and energy on a regular basis. For me it showed a steady loss of 1 pound every month without changing what I was eating. Other than cutting the cravings."
"Don't buy – made my heart race."
"If you exercise regular 3 days a week, this would be for you. It would be take pound off slower without working out. After you drink this, you not will be hungry, if hungry you'll eat just a little of food. Hope this work for you all."
Bottom Line
Bottom Line on TLS Trim Tea
Are we planning to run out and purchase a box of Trim Tea stick packs? Eh, probably not. We like the convenience the product offers. It doesn't get much easier than throwing a stick pack in your bag and dumping it into a glass of water when you're ready to use it. We also like that black tea is one of the ingredients since it offers healthy antioxidants. However, we definitely have some concerns:
There's very little clinical evidence supporting the use of either WellTrim or black tea for weight loss. What research is available about WellTrim was mostly paid for by the supplement companies that wanted the substance to be found effective.
There are some uncomfortable side effects associated with both African mango and black tea.
Market America isn't a company that specializes in health-related products. Also, they've been involved in some lawsuits that cast a shadow over their business practices' ethics.
When searching for a program to support your weight-loss (maintenance) efforts, we always suggest choosing one from a company specializing in weight loss and only adds tested methods, tools, and resources.
Among the best programs we've seen this year is Noom. You get access to one-on-one human coaching, personalized meal plans, meal analysis, food logging, exercise tracking, and more.
It also helps that Noom offers a free trial offer, so you can try it out.
Learn More About Noom »