Tru Niagen Review

- 13 Things You Need to Know
When we heard about Tru Niagen's claims to improve cellular health, promote healthy aging, and generally improve the body's defense against stressors, we had some questions. What are some of the ingredients in this supplement? Can research back up any of these claims? Are there any side effects to worry about?
To find these answers, we dug deep into Tru Niagen, exploring the product's ingredient research, potential side effects, customer service information, and more to get to the bottom line on this niagen supplement.
Tru Niagen can be purchased through their Official Site.
Overview
What is Tru Niagen?
Tru Niagen is a nicotinamide riboside, or niagen, a supplement that boosts NAD+ levels. Just one dose of Tru Niagen per day may play a role in cellular defense, cellular energy, cellular repair, and healthy aging.
Tru Niagen is an NAD+ booster, but what exactly is NAD+, and why is it important?
F1000 Research— NAD+, nicotinamide adenine dinucleotide, is a coenzyme that plays an integral role in making energy from the foods we eat, repairing DNA that has sustained damage, fortifying the defense systems of our cells, and regulating our circadian rhythms.
Neurobiology of Aging— Promising research in this study found that increasing NAD+ levels in animals may reduce the risk of several chronic illnesses and reverse some aging signs.
Nature Communications— A clinical trial published in this journal suggests that niagen supplements effectively raise NAD+ levels in humans and mice.
Tru Niagen Competitors
Company Bio
Who Makes Tru Niagen?
Tru Niagen is made by ChromaDex, a California-based dietary supplement company. Founded in 1999, ChromaDex acquires, discovers, develops, and markets ingredient technologies. They also offer an affiliate programs for individuals to earn commissions from their products. The company's goal is to find science-based solutions to widespread problems.
ChromaDex was founded by Frank L. Jaksch Jr. The company employs several Nobel prize-winning scientists and a team of researchers who are renowned in their fields of expertise.
Tru Niagen Customer Service
You can contact Tru Niagen customer support by email, phone, or live chat.
Email— customercare@truniagen.com
Phone— (888) 642-4361
Other Products from the Makers of Tru Niagen
ChromoDex is also responsible for IMMULINA and AnthOrigin.
Scroll below for one of the best products we've seen over the last year.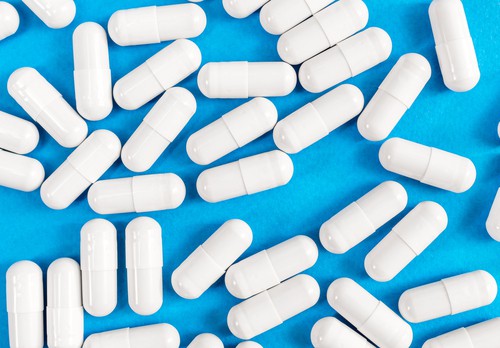 Claims
Tru Niagen Claims
Tru Niagen benefits include:
Boost energy levels
Promotes cellular repair
Reduce damage from metabolic stress
Increase NAD+ levels by as much as 50% in eight weeks
Supports cellular health
Cellular Defense
Tru Niagen acts as an NAD+ booster to protect cells from the effects of everyday stress.
Cellular Energy
Physical stress and exercise play a role in depleting NAD+ levels. Niagen supplementation may improve NAD+ levels to provide much-needed energy for cellular function.
Cellular Repair
Cells are constantly working to repair damage from stress, aging, and exercise. The supplement claims it can support vulnerable cells and expedite the repair process by stimulating NAD+ production.
Healthy Aging
Our NAD+ levels decline naturally as we age. Tru Niagen promises to restore NAD+ levels. Keeping our mitochondria healthy increases our chances of living a longer, healthier life. Metabolic stress can adversely affect our mitochondria. Promoting NAD+ production helps our mitochondria stay healthy.
Ingredients
Tru Niagen Ingredients
Tru Niagen only contains one active ingredient:
Ingredient Details
Details on Tru Niagen Ingredients
Nicotinamide Riboside
Niagen is found in small amounts in dairy products. Our bodies can easily convert niagen into NAD+. According to PLos One, NAD+ is a coenzyme that plays a role in numerous biological reactions.
Research from the Annual Review of Pathology suggests that NAD+ activates enzymes known as sirtuins. Sirtuins can reduce inflammation, promote cellular repair, and increase stress resistance, as per the Journal of Leukocyte Biology.
According to the Journal of Neurochemistry, impaired mitochondrial function, and oxidative stress contribute to age-related disorders of the brain. If Tru Niagen increases NAD+ levels, it may offer protective abilities against certain age-related medical conditions.
As we age, our blood vessels become stiffer and thicker. This leads to increased blood pressure and other cardiovascular issues. A study from Aging Cell revealed that increasing NAD+ levels in animals drastically decreased age-related changes in the animals' arteries.
Your internal clock, or circadian rhythm, is also regulated by NAD+. A review from BioMed Research International found that taking a niagen supplement can relieve jet lag symptoms.
Overall, the ingredient was safe to use, according to Human & Experimental Toxicology. 
Does It Work?
Does Tru Niagen Work?
There are some clinically proven benefits associated with the supplement. Multiple studies suggest the product promotes cellular repair.
A 2019 randomized controlled trial reviewed in Cell Reports found that Tru Niagen increased NAAD in skeletal muscle. The increased NAAD is a marker that indicates the increased metabolism of NAD+.
There is also evidence that Tru Niagen can boost energy levels. In a 2019 clinical trial reviewed in Scientific Reports, overweight adults took a niagen supplement for eight weeks. There were no reports of side effects, but several participants experienced increased energy levels.
Tru Niagen has 4.6 out of five stars on Amazon.
Weight Loss
Tru Niagen and Weight Loss
Tru Niagen is not a weight-loss supplement. However, an animal study published in Life Sciences found that niagen increased metabolism rates in mice.
Side Effects
Tru Niagen Side Effects
Tru Niagen claims there are no known side effects associated with this product, but some users reported experiencing:
Difficulty sleeping
Numbness of the face and mouth
Flushing
Leg cramps
Headache
Increased bruising
Directions
How to Use Tru Niagen
Take one vegetarian capsule every day.
Where To Buy
Cost and Where to Buy
Tru Niagen is available from Amazon and the official product website for $46-47.
Pros and Cons
Pros and Cons
Pros
Positive reviews.
Claims backed by science.
Side effects are rare.
Cons
Fifty dollars a month is too expensive for some users.
What Users Are Saying
What Users Are Saying
"I love these pills. They are packaged in a beautiful hard box and come in a nice blue pill bottle. The pills are on the larger size, but I can take two at once. I've been using these for months now and can absolutely tell the difference between taking them and not taking them. My energy is definitely higher which I can always use. It took a little bit to really tell the difference, but it's obvious to me now. They are expensive pills, but worth it. Recommended!"
"Expensive for no results! – I've bought 2 bottles and I can't notice anything different. I'm not sure if I needed to get a lab test, before and after, to see if this is doing anything for me. If it didn't cost so much I'd continue to use it, but when I finish this second bottle I'm done. I friend of mine who is taking it feels the same way. If the company wants to find a trial my friend and I would be interested, but for now we are done until there is more proven research and/or the price comes down."
"I have heard lots of good things about this product so decided to try. I do think I have more energy and sleep better since taking."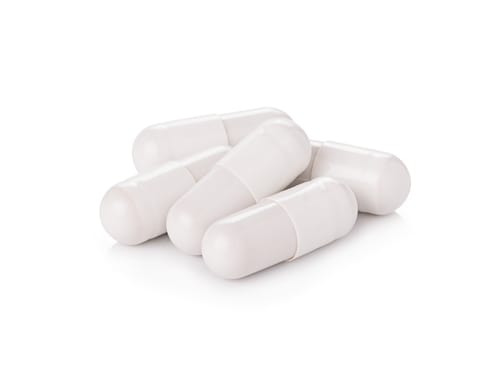 Bottom Line
Bottom Line on Tru Niagen Results
When it comes to cellular health, Tru Niagen may be a good option. Although it may be a bit expensive for some individuals, it can still be a great addition to a healthy diet.
If you are ready to boost your healthy habits even more and even lose some weight along the way, a health-based program may be the best option.
One of the best weight-loss systems currently available is one called Noom. We love that this program offers interactive features like food logging, health tracking, 1:1 coaching, and custom meal plans – all of which are rooted in science.
Ready to give this system a try? Right now, Noom is offering a free trial offer for a limited time to all Dietspotlight readers.
Learn More About Noom »