TruKETO Review

- 9 Things You Need to Know
TruKeto is part of the new ketogenic diet trend. Dr. Robert Atkins made the idea of eating fat instead of carbs for health and weight loss popular in the 1970s. This supplement is a little more interesting because it is made by Truvision Health – a well-known name in the industry. Our research team took a long look at TruKETO to see if it's really that different at all.
TruKETO Readers:
Click here
to find out why we're giving away samples of our product, Burn TS.
Overview
What is TruKETO?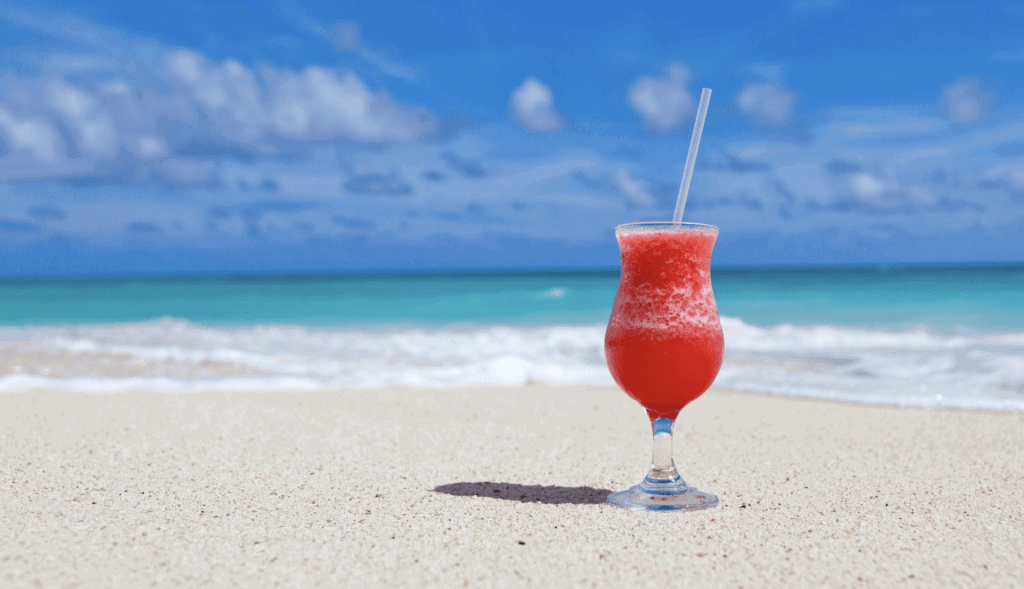 TruKETO is a shake that is designed to allow the body to enter ketosis. The shake contains a moderate protein, high fat, and a low carb mixture with natural caffeine. The shake, paired with the keto diet, and a healthy regimen of exercise, is designed to maintain ketosis within the body and, thus results in weight loss.
In short, the ketogenic diet or keto diet is a diet that consists of extremely low carb consumption. In turn, consuming very little carbs is believed to aid in burning fat. The ketogenic diet also utilizes a high fat intake as well.
Ketosis refers to your body using different sources to burn as energy. In consuming a diet that has low carbs, which is our main source of fuel, the body turns to fats to burn for energy instead. This makes the body create ketones. When these ketones reach a specific level within the blood, your body enters ketosis.
How Did TruKETO Start?
TruKETO is ran through the company Truvision Health. It is a health and wellness marketing company located out of Draper, Utah. This company was founded in 2013 by Derek Bailey, Travis Martin and Shawn Gibson. The products offered a way to utilize truvision ketosis to burn excess fat with products such as TruKETO.
According to Truvision, "TruVision is not a diet pill, but an elegantly balanced weight loss supplement." The products offered through them, including TruKETO utilizes a way for the body to enter truvision ketosis, naturally, instead of forcing the body to work, as it would with diet supplements.
TruKETO is the latest addition to the Truvision health line. TruKETO shake mixtures come in different flavors, including wild berry and salted caramel. TruKETO products also offer options for those who are looking for the following:
Gluten Free
Dairy Free
Vegan Friendly
Claims
TruKETO Claims
TruKETO claims to be a clinically proven formula that can suppress the appetite, and use stored body fat to convert into energy. Some other claims from TruKETO include:
Activated Ketones – can help your body turn burn fat
Ketogenic Diet Support – You can achieve the benefits of a ketogenic diet without adhering to the strict diet regimen.
Immediate Absorption – TruKETO does not require salt to be broken down. BHB and salts go hand in hand. That is because most BHB fomulas require salts to burn off. BHB and salts are formulas that are known to slow ketogenesis because they often burn off as sugar.
Although there are not many reviews for the TruKETO shake, there are some. There are also reviews for the entire Truvision company, and it's other products. You can find some TruKETO reviews and customer comments on their social media pages.
According to KetoVale "95% of these sellers won't tell you this truth: there are no magic supplements that will fix your poor nutrition and lifestyle choices."
This review refers to keto supplements and shakes in a general sense, and does not list TruKETO, or any specific TruKETO review.
Scroll below for one of the best products we've seen over the last year.
Ingredients
TruKETO Ingredients

Ingredients in TruKETO include:
B-hydroxybutrate – butryrate
Green Tea Extract
Rubus Chamaemorus Extract, also known as Cloudberry.
Vaccinium Vitis-Idaea Oil, also known as Lingonberry
Caffeine
Does TruKETO Work?
There are various TruKETO reviews that are basically split in the middle. While some people swear in their TruKETO review, that they lost weight with the shakes. Many other people do not share the same opinion. By analyzing scientific studies, and data in relation to the active ingredients in each shake, we can see if there is a link between TruKETO and weight loss. Let's take a look at some of the individual TruKETO ingredients that may link TruKETO and weight loss, and the effect ketosis can have on the body.
According to Harvard Health, "A ketogenic diet could be an interesting alternative to treat certain conditions, and may accelerate weight loss. But it is hard to follow and it can be heavy on red meat and other fatty, processed, and salty foods that are notoriously unhealthy. We also do not know much about its long-term effects, probably because it's so hard to stick with that people can't eat this way for a long time".
This study also highlights that "yo-yo" diets may have rapid weight loss, and fluctuation; however,they are often linked to higher mortality rates.
NCBI titled, The use of nutritional supplements to induce ketosis and reduce symptoms associated with keto-induction: a narrative review, highlights that ketosis can have unpleasant symptoms, and adverse effects on the human body. According to the study "Few studies have specifically evaluated symptoms and adverse effects of a ketogenic diet during the induction phase.
According to this study from PubMed, green tea extracts contain catechins. According to the study, "Catechins significantly decreased body weight and significantly maintained body weight."
MedicalNewsToday metions that not only is green tea extract good for losing weight but is also great for things including improving heart functioning.
According to Wikipedia "Cloudberries are rich in vitamin C and ellagic acid, citric acid, malic acid, α-tocopherol, and anthocyanins". There is no mention under the uses section, that these berries can be used to promote weight loss. Mostly, this ingredient is placed for it's flavor, and for it's high vitamin C content.
There is conflicting evidence when it comes to whether or not TruKETO works. Many people believe that the keto diet is dangerous to the body, but in terms of the shakes alone, studies can back up the TruKETO products because of the green tea extract.
Benefits
TruKETO Benefits and Results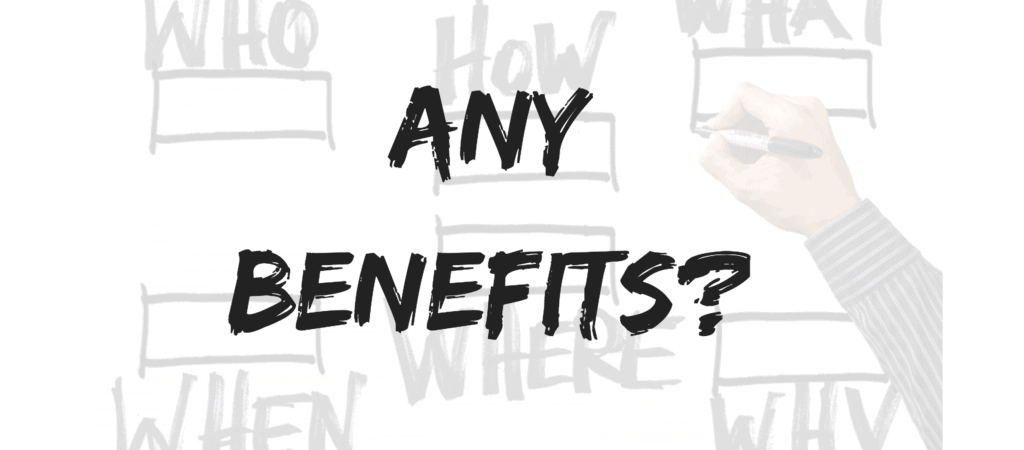 Some benefits offered by TruKETO include:
Active lifestyle/athletic performance
Nootropic
Ketogenic Diet Support
Diabetic Support
MCT Oil Free
Comfortable Ketones
Reduce appetite and improve energy
Optimal mental clarity
Body is trained to burn fat instead of sugars
Details on TruKETO and Weight Loss
Whether or not TruKETO works to help individuals lose weight is up in the air. Many claim that it did in fact contribute to their weight loss. However, there are many other people who disagree.
The biggest impact on maintaining weight loss with turketo is participating in exercise, and sticking to the keto diet.
How to Use TruKETO
TruKETO comes in a powder form. It is then mixed with water to obtain the actual shake consistency. TruKETO can be taken by mixing 1 packet with 8-16oz of water.
Therapeutic Use: 1 serving, daily
Optimal Use: 2 servings, daily
It is the suggestion that it be drank on an empty stomach. This ensure the best absorption.
TruKETO prices can seem overwhelming at first glance. However, TruKETO prices are fairly reasonable. TruKETO kits cost around $179.00 in the United States. These TruKETO kits each contain 10-day truKETO (x2), salted caramel flavor, 30 day truFIX, and a free shaker bottle.
Side Effects
Potential TruKETO Side Effects
Most side effects associated with TruKETO are linked to the ingredients or to the actual ketogenic diet itself. These TruKETO side effects include:
Fatigue
Headache
Irritability
Difficulty focusing
Lack of motivation
Dizziness
Sugar cravings
Nausea
The FDA also has pinged Truvision, the manufacture of the TruKETO shake for 'serious violations'. According to the violations were with the "FDA's Current Good Manufacturing Practice (CGMP) in Manufacturing, Packaging, Labeling, or Holding Operations for Dietary Supplements."
Bottom Line
What's the Bottom Line?
There are many articles available for those looking to obtain information on recent studies into the ketogenic diet, the ingredients listed in TruKETO, and the impacts these things have on weight loss and the body. The research has echoed various times that green tea extract is useful for burning fat, and increasing the metabolism.
Many times people who strive to exercise, and maintain a proper diet just want a product to complement the two. A supplement with tested ingredients, supportive research, and all from a company that's transparent about it all.
Among the best supplements we've researched is Burn TS. The ingredients were chosen based on results from studies showing support for common issues, like appetite management and increased energy. Not to mention the impact of Meratrim on waist and hip measurements.
Because users have reported noticing changes in their body in as little as 7-14 days, Burn TS is available as a 2-Week Sample.
Learn More About Burn TS »