Updated: 11/13/2017
- Site operated by Pronabolin
We're always on the lookout for effective testosterone products, and we noticed Ultimate Testo Explosion pills are causing quite a ruckus. So we took a close look at the supplement, examining the side effects, ingredients, scientific research and benefits of this testosterone booster. Then we took a peek at actual user feedback to see what guys are saying. Lastly, we compacted all the information we found to give you our final verdict on this Ultimate Testo supplement.
Ultimate Testo Explosion Readers:
Click here
to find out why we're giving away samples of our product, Pronabolin.
What is Ultimate Testo Explosion?
First off, Ultimate Testo Explosion is a "testosterone booster for extreme performance." This maximum strength formula aims to boost libido, accelerate fat loss, build muscles and help with male virility. It offers "dual-blend technology" and contains several herbs to improve strength and endurance while speeding up recovery. Here is a better look at the ingredients:
Other ingredients include alpha lipoic acid, longjack root, epimedium extract and black pepper extract.
Products Similar to Ultimate Testo Explosion
How to Take Ultimate Testo Explosion
You take two capsules of Ultimate Testo booster each day. Regular exercise and weight training will improve your results. However, there is no particular diet or fitness program mentioned. This testosterone supplement is not for pregnant women or guys under the age of 18.
Scroll below for one of the best products we've seen over the last year.
Who Makes Ultimate Testo Explosion?
The actual company/manufacturer behind Ultimate Testo Explosion is not revealed. However, it is noted that this male enhancement supplement is made in the USA in a GMP certified facility.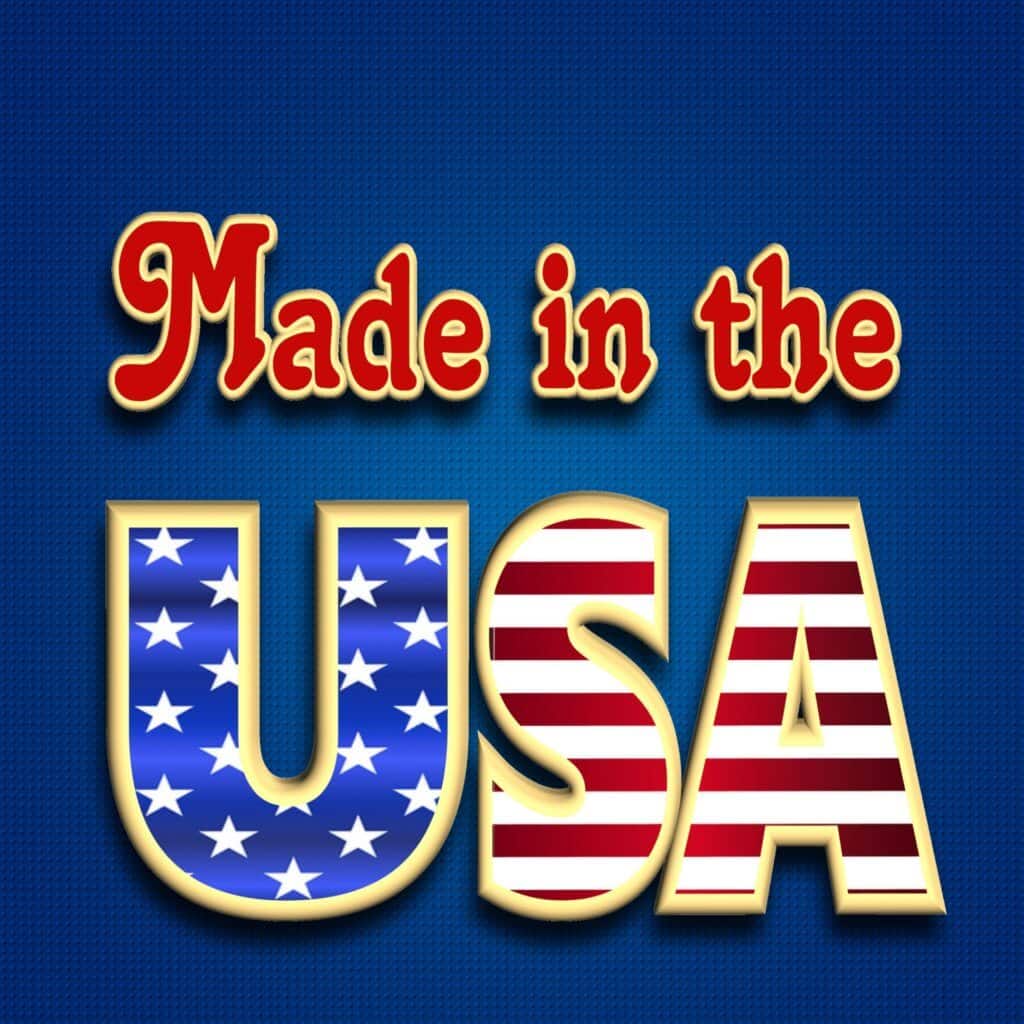 Ultimate Testo Explosion Benefits
According to the online advertisements for Ultimate Testo Explosion, this supplement offers numerous benefits, which are listed as:
Better strength
Improved muscle mass
Fat loss
Enhanced sex drive/libido
Just because they are listed, doesn't mean they are supported by research. Let's look closer at what science says.
Ultimate Testo Explosion Ingredients
Here is a closer look at the herbal ingredients in Ultimate Testo Explosion. (There are tons of male performance supplements that offer the same ingredients, including Pure Testo Explode and Monster Test.
Tribulus terrestris
Sometimes called puncture vine, this is a Mediterranean plant that has been used in medicines to treat poor athletic performance, sexual issues, bad circulation, and low testosterone levels.
The International Sports Sciences Association gives insight into the ingredient, saying, "…taking Tribulus terrestris supplements may maximize natural production of testosterone, which is thought to be the primary reason this plant increases libido and sexual performance in both males and females."
Fenugreek extract
A plant native to western Asia, the Mediterranean and southern Europe. It's often used to treat low libido, digestive problems, erectile dysfunction, and infertility.
One study in the Journal of the International Society of Sports Nutrition revealed, "It is concluded that 500 mg of this proprietary Fenugreek extraction had a significant impact on both upper- and lower-body strength and body composition in comparison to placebo in a double blind controlled trial. These changes were obtained with no clinical side effects." [1]

Saw palmetto
The fruit from this plant is used as an alternative treatment for health conditions like enlarged prostate and BPH (benign prostatic hypertrophy).
NCCIH tells us, "Saw palmetto is used as a dietary supplement for urinary symptoms associated with an enlarged prostate gland (also called benign prostatic hyperplasia or BPH), as well as for chronic pelvic pain, decreased sex drive, migraine, hair loss, and other conditions." [2]
Drugs.com says, "It is used primarily for its activity in benign prostatic hyperplasia (BPH). Saw palmetto is used to treat symptoms of BPH, including reducing urinary frequency, increasing urinary flow, and decreasing nighttime urination. Saw palmetto may delay the need for prostate surgery. The mechanism of action of saw palmetto is unknown." [3]
Coleus forskohlii root
This plant contains a chemical called forskolin that is used to treat obesity, asthma, and heart problems such as high blood pressure.
According to information collected from four studies into the connection between coleus forskohlii and weight loss, there is a "moderate"chance of losing weight. [4]
Milk thistle seed
A flowering plant native to the Mediterranean, which has antioxidant properties to combat harmful free radicals. It is sometimes used to treat health conditions such as liver disease, diabetes and indigestion.
WebMD sates, "Silymarin is the main active ingredient in milk thistle. Silymarin is both an anti-inflammatory and antioxidant." https://www.webmd.com/heart-disease/milk-thistle-benefits-and-side-effects#1
LiveStrong reports that, "One study, performed at the Center of Cancer Causation and Prevention in Denver, found that silibinin — a key antioxidant component of milk thistle — induces prostate cancer cells to return to a normal life cycle, effectively slowing the growth of the cancer." https://www.livestrong.com/article/307235-milk-thistle-extract-testosterone/

Alpha lipoic acid
An antioxidant found in foods like broccoli, spinach, potatoes, yams, carrots, and rice bran. It may help reduce free radial damage and treat obesity.
"Alpha-lipoic acid is an antioxidant made by the body. It is found in every cell, where it helps turn glucose into energy. Antioxidants attack "free radicals," waste products created when the body turns food into energy. Free radicals cause harmful chemical reactions that can damage cells, making it harder for the body to fight off infections," says the University of Maryland Medical Center. http://www.umm.edu/health/medical/altmed/supplement/alphalipoic-acid
WebMD says, "Research suggests that taking 1800 mg of alpha-lipoic acid daily for 20 weeks reduces body weight in people who are overweight." https://www.webmd.com/vitamins-supplements/ingredientmono-767-alpha-lipoic%20acid.aspx?activeingredientid=767
Longjack root (eurycoma longifolia)
Also called Tongkat Ali, this Southeast Asian shrub is often used in traditional medicine to treat low testosterone levels, erectile dysfunction, and infertility in men.
The International Journal of Preventative Medicine reveals, "Eurycoma longifolia Jack (ElJ) has been shown to elevate serum testosterone and increased muscle strength in humans." [5]
Epimedium extract
A substance found in horny goat weed that has been used for years in Chinese medicine to treat erectile dysfunction and sexual problems.
The research we found leans on the positive side, with science showing there is a good chance horny goat weed may, in fact, help support testosterone production, "Icariin improved the condition of reproductive organs and increased the circulating levels of testosterone." Icariin is related to horny goat weed. [6]

Black pepper seed (piperine)
Sometimes referred to as piper nigrum or the trademark name BioPerine, this extract of black pepper is often added to supplements to improve the body's absorption of other key ingredients.
Ultimate Testo Explosion Side Effects
Based on certain ingredients found in Ultimate Testo Explosion pills, you may notice some side effects. These effects can include:
Upset stomach
Nausea
Headaches
Bloating
Gas
We're not aware of any Ultimate Testo Explosion side effects related directly to the supplement, just the ingredients inside. [7] [8]

Where to Buy Ultimate Testo Explosion
If you're curious about Ultimate Testo Explosion and where to buy this test booster, it's sold on Amazon. We could not find an official website for this male performance supplement, which means it's no longer available or this product is only sold through third-party dealers.
The Ultimate Testo Explosion price is $98.49 per bottle, according to the makers. But, we did find this testosterone product on Amazon for $74.99 (plus $4.49 for shipping and handling).
How Does the Ultimate Testo Explosion Free Trial Work?
When you order Ultimate Testo Explosion, you are paying an upfront fee of $4.95 for shipping and handling. This is a 14-day trial period that allows you to try the test booster. After the 14 days are up, you are then charged an additional $98.49. Then every 30 days afterward, you are billed the same amount and sent a new bottle of Ultimate Testo pills.
What Users Are Saying
""I found this to work for me. My sex life has improved with only half of the bottle.""

The Bottom Line – Does Ultimate Testo Explosion Work?
For starters, Ultimate Testo Explosion contains some promising herbs like fenugreek, eurycoma longifolia and tribulus terrestris, which have been shown to have positive effects on testosterone levels, muscle strength and libido. This test booster is also all-natural and made in the USA. Then again, there are a few drawbacks we noticed as well:
Numerous negative user reviews on Amazon. It only received 2.1 out of 5 stars.
The actual amount of each key ingredient is not listed, which means certain ingredients may be minimal.
No information is presented on the company behind Ultimate Testo Explosion.
If you want to see higher testosterone levels, improved libido and better muscle pumps, consider a supplement that contains effective amounts of key ingredients backed by science, and is rated well by customers.
One testosterone booster to consider is Pronabolin. Not only is this male performance supplement packed with a potent eight-ingredient formula supported by documented science, but users are raving about the good results they've seen.
You can give Pronabolin a shot by ordering the risk-free Free 15-Day Sample right now. This supplement is even backed by a solid refund guarantee.
Learn More About Pronabolin »