Vega Sport Protein Review

- 14 Things You Need to Know
Vega Sport offers plant-based protein products formulated with the needs of athletes in mind. Vega promises that their protein powder and protein bars are complete multi-source plant-based protein blends that will help you meet your fitness goals.
Our research team delved deep to find answers about Vega products, and we have the evidence to back up our findings. Is Vega Sport protein good for weight loss and muscle gain? Let's take a look.
Vega Sport Protein can be purchased through their Official Site.
Overview
What is Vega Sport Protein?
Vega Sport protein products are alternatives to traditional animal protein. The company offers gluten-free, grain-free, non-GMO verified products with vegan options that never contain artificial flavors or preservatives. The Vega Sport Nutrition System offers protein-rich products for pre-workout, mid-workout, and post-workout. Vega Sport protein powder and packets allow you to make your protein shakes and smoothies.
If you don't want the hassle of making your protein shakes, Vega sells premade or ready-to-drink products. You can customize Vega Sport protein in a vanilla shake with berries or nuts for added flavor and nutrients.
For dieters who prefer to eat their daily protein, as opposed to drinking it, Vega Sport offers a range of protein bar flavors. The chocolate protein bar has received positive reviews for its bold flavor, and the bar contains tart cherry.
Vega Sport protein performance products are marketed toward "weightlifters, cyclists, long-distance runners, yoga masters, and everyone in-between." Before delving deeper into this protein product, let's take a look at a few of the studies surrounding its ingredients:
Products Similar to Vega Sport Protein
How Did Vega Sport Protein Start?
Vega co-founder, Brendan Brazier, is a professional triathlete who wanted a convenient way to up his protein intake without compromising nutritional value. After years of experimenting with different supplements, Brendan realized that he recovered faster when he ate protein-rich, plant-based foods like fresh greens and chia seeds.
Brendan knew there was a market for plant-based nutritional products, so he founded Vega, promising never to compromise nutrition for convenience.
Vega's motto is "Maximum outcome. Minimum impact." Vega is committed to reducing product waste, emissions on the road, and their carbon footprint. Vega incorporated fair farming practices that result in better soil health, fairness to farmers, safe working conditions, and animals' humane treatment.
The company believes in full transparency when it comes to their products. All products have undergone third-party verification to attain a non-GMO seal of approval.
Vega is currently in the process of transitioning the majority of its nutritional products to USDA organic. The products are grown without the use of dangerous pesticides and fertilizers. Instead, they use natural fertilizers and pest control products.
Vega is also concerned with sustainability. The cocoa used to produce the protein is sourced from farmers who are certified by the UTZ Mass Balance System. The palm oil is certified sustainable palm kernel oil.
Vega Sport wants its employees to take sustainability seriously. Incentives are offered to workers who bike to work, fitness classes are a regular part of their workday, and the headquarters features a zero-waste, plant-based cafeteria.
We are inspired by Vega's commitment to sustainability, but do their products live up to our expectations?
Scroll below for one of the best products we've seen over the last year.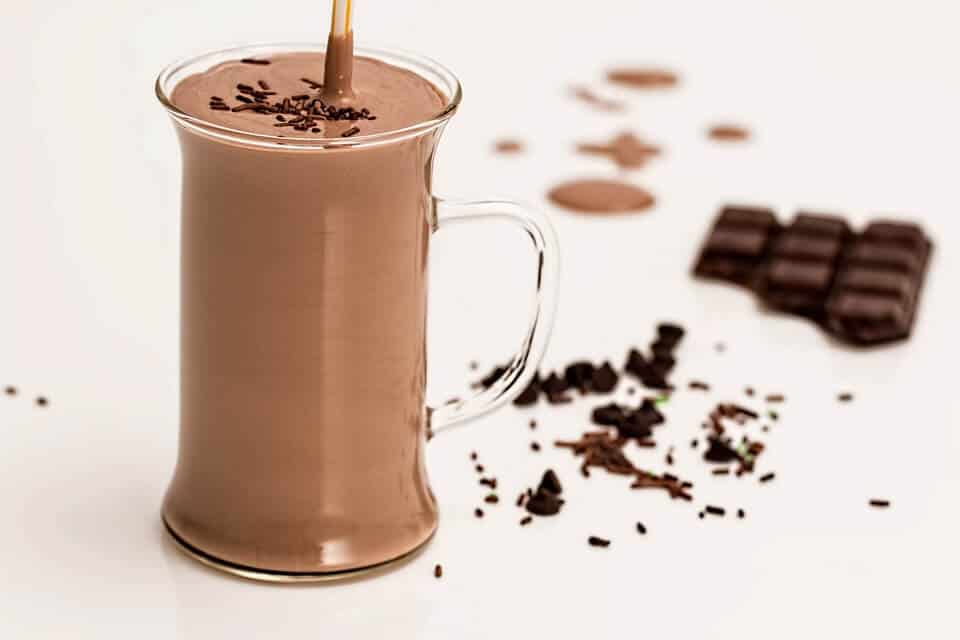 Claims
Vega Sport Protein Claims
A high-protein diet decreases hunger, often resulting in weight loss, but our researchers wanted to know if plant-based proteins are as capable as protein sourced from animals. Are Vega products a suitable alternative to whey protein shakes?
Vega Sport claims that because their products are nutrient-dense, they can be used as a meal replacement. Studies published in Diabetes Metabolism Research and Reviews show that protein-rich meal replacements, when used properly, can result in significant weight loss.
Another claim made by Vega Sport is that their pre-workout energizers will give you the focus and energy needed to finish the toughest workouts. The energizers contain 100 mg of caffeine. Widely cited studies, including several published in Human Kinetics, show that caffeine has no positive effect on performance.
It should be said that Vega Sport offers no scientific studies to support any of their claims. A company that claims to be concerned with transparency should put more effort into providing evidence-based information to its potential customers.
Ingredients
Vega Sport Protein Ingredients
There are only three main Vega Sport protein ingredients. The official website for the protein performance products didn't offer any information about these ingredients, so our research team took the time to find out everything possible.
30 grams of plant-based protein
6 grams BCAAs
1 billion CFU probiotics [bacillus coagulans]
Plant-Based Protein
This study from the Journal of Sports Science & Medicine shows that plant-based proteins offer all of the benefits of whey protein without the digestive problems associated with lactic acid.
Plant-based proteins are derived solely from plants and include several nutrients not found in whey protein. The fiber and digestive enzymes found in plant proteins are beneficial to digestion and weight loss. The plant-based protein in Vega Sport nutritional products comes from pea protein, pumpkin seed protein, organic sunflower seed protein, and alfalfa protein.
Branch-Chained Amino Acids
Branch-chained amino acids, or BCAAs, are commonly used by weightlifters for bigger gains in the gym. When people talk about BCAAs, they're talking about leucine, isoleucine, and valine. These three amino acids make up 35 percent of the human body's muscle protein.
Bacillus Coagulans
Bacillus Coagulans have been used in natural medicine for diarrhea and general digestion problems. High protein diets can cause stomach issues for some, so these probiotics may help counteract any adverse side effects.
Does Vega Sport Protein Work?
This is the part of our Vega Sport protein review that you've been waiting for. Does it really work? Well, there are pros and cons to Vega Sport's nutrition system. The protein products work in the way that all protein products work.
A high protein diet is recommended for muscle gain and fat loss. Just like any other restrictive diet, there are pros and cons. If you eat a well-balanced diet and exercise regularly, protein can help you achieve your weight loss goals. However, protein alone is not a weight loss supplement.
Benefits?
Vega Sport Protein Benefits and Results
One thing our researchers love about Vega Sport is their online recipes. A healthy diet must be part of a successful weight loss program, and the provided recipes are healthy and, according to Vega, delicious. There are pages of breakfast, lunch, dinner, dessert, snack, appetizer, smoothie, and workout fuel recipes available so you get the most out of protein powders like this one. The company's blog also contains useful information regarding weight loss and muscle gain.
Another benefit of Vega Sport protein products is its sustainability. We always appreciate a company that looks beyond sales and profit to see what can help the environment.
Unfortunately, Vega Sport does not offer any facts or examples of results achieved by using their products. However, our researchers did read through hundreds of confirmed customer reviews, and the majority of the customer comments were positive regarding protein products. Vega Sport users loved the taste and the fact that it was less chalky than whey protein powders.
Details on Vega Sport Protein and Weight Loss
It's disappointing that Vega Sport does not offer any details on its product and weight loss. For our research team, this was a huge red flag.
How to Use Vega Sport Protein
Shake up one scoop of Vega Sport Protein in 1 ½ cups of ice-cold water. The protein can be taken before, during, or after your workout. Protein packets are great for making shakes on the go.
Cost
How Much Does Vega Sport Protein Cost?
A large container of Vega Sport protein powder costs $49.99, while a box of 12 single packs costs $35.99.
Side Effects
Potential Vega Sport Protein Side Effects
Some users have reported bloating and stomach discomfort when taking Vega Sport Protein regularly. Other than that, we found nothing alarming, which is precisely what we expected with a protein product.
Vega Sport Protein Recall
Vega Sports Protein voluntarily recalled their sport protein shake in 2014 for the presence of CAP – a prescription medication used to treat eye infections and typhoid fever, according to VeganBits.
Lawsuits
In 2018, Vega was sued because its shakes and protein powders were found to contain high amounts of lead and cadmium, according to Top Class Actions.
Where to Buy Vega Sport Protein
Several online shops sell protein supplements. These retailers include:
Official Vega Website
GNC
The Vitamin Shoppe
iHerb
Thrive Market
Amazon
Pros and Cons
Pros and Cons
Pros:
The protein is relatively affordable.
Cons:
Protein does not have the nutrition to be a meal replacement.
Not formulated for weight loss.
What Users are Saying
What Users Are Saying
"Overall one of the best vegan powders on the market, with great ingredients and a satisfying taste. Can be clumpy in just a shaker, but blends very well."
"I have tried all kinds of protein powders over the past 10~ years and this has to be the worst I have ever had. It also blends terribly unless you add a ton of water, which in turn means you have to suffer through even more of the shake. I never expect plant-based to be a great texture or flavor, but this kind is awful."
"I do love this company and have a love/hate relationship with vegan protein powders. I have to be honest, this is not the best tasting. I have decided to try a different brand. My recommendation would be another flavor maybe."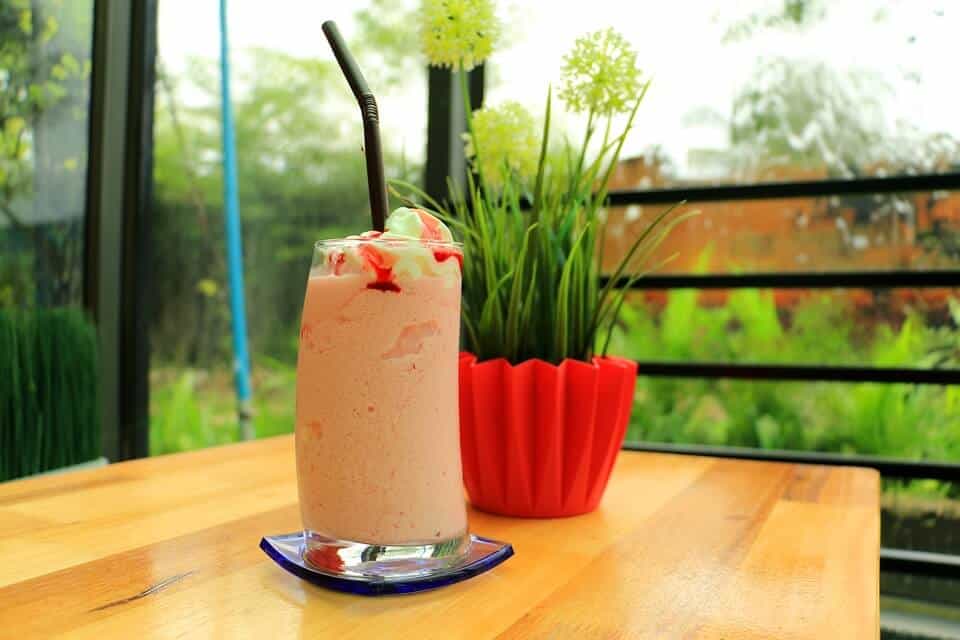 Bottom Line
The Bottom Line on Vega Sport Protein
So, is Vega Sport protein good for weight loss? Adding protein to your diet can aid in weight loss, and Vega Sport protein nutrition products are indeed better for you than some of the scam products currently on the market, but protein alone won't help you meet your weight loss goals.
If you're serious about losing weight, you'll need to make lifestyle changes. Exercise regularly, eat a healthy diet, and find a program that fits your individual needs.
Among our favorite weight-loss products this year is Noom. The program has been shown to help dieters lose weight and keep it off with personalized care like human coaching and custom meal plans.
Noom is currently offering a free trial offer. What do you have to lose besides your waistline?
Learn More About Noom »