Venus Freeze Review

- 9 Things You Need to Know
Venus Freeze is an anti-aging, anti-cellulite treatment that is supposed to tighten skin, reduce the look of wrinkles, and fight stubborn cellulite. Its manufacturers claim that it will give your skin a refreshed look and make it youthful once again. This isn't the first company to use radio frequencies for body modification, but are these results permanent or temporary?
We also found the price of one session is around $300. So, is it worth it? The research team looked at the procedure and the results to help you determine whether you should go for it or not. Read our conclusions below before you give them your money.
Venus Freeze can be purchased through their Official Site.
Overview
What is Venus Freeze?
Venus Freeze is an anti-aging treatment that claims to tighten skin and diminish wrinkles, without requiring surgery or taking time off of work. In Dermatologic Clinics, "Radiofrequency (RF) treatments are traditionally titrated to be non-ablative and are optimal for those wishing to avoid recovery time. Not only is there minimal recovery but also a high level of safety with aesthetic RF treatments."
It's also supposed to help you get rid of cellulite and loose skin on the body, face, and neck. It's an FDA-approved non-invasive treatment. Apparently, it tightens the skin, which can result in an improved appearance.
This non-invasive skin tightening treatment is one of the most common cosmetic procedures performed today, according to The Journal of Clinical and Aesthetic Dermatology. Venus Freeze is an ideal alternative for candidates looking for a less dramatic option.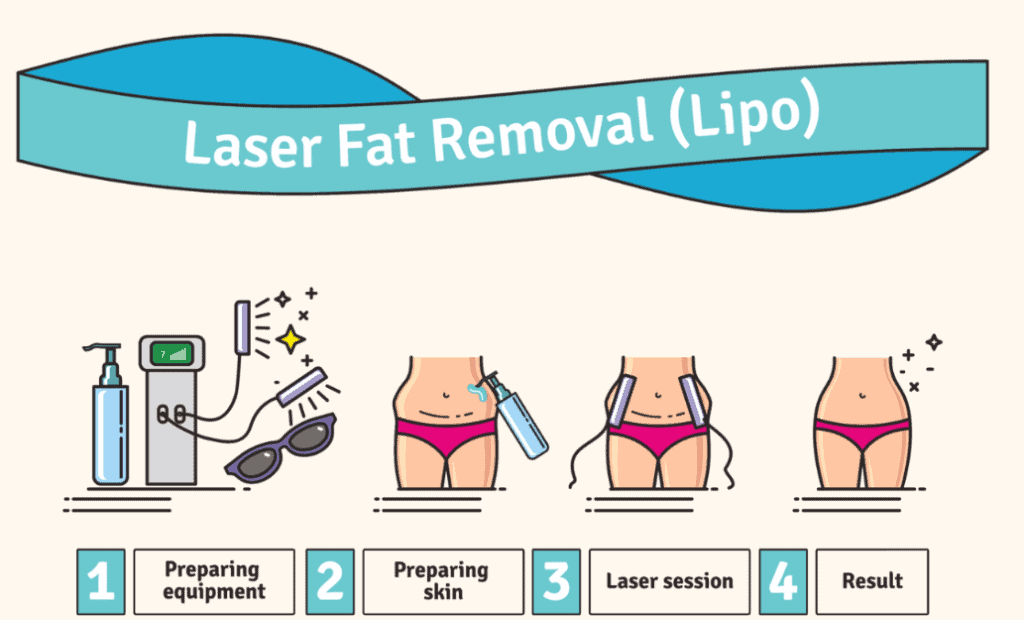 Products Similar to Venus Freeze
How Does the Venus Freeze Procedure Work?
The Venus Freeze procedure must be performed by a medical professional. It uses a combination of heat, with suction, radio frequency, and magnetic pulses to stimulate the skin. According to Clinics in Plastic Surgery, this helps to generate new collagen and elastin fibers over time.
Professionals recommend getting six sessions for the face and neck, and eight to ten courses for the body. The length of your session will vary depending on the body part you're having done, but you can expect the course to last 15 to 40 minutes each time.
The applicator slowly gets warmer until your skin reaches the therapeutic temperature and stays within range. You are free, however, to let the operator know if it's getting too hot.
Some areas of your body will be more sensitive to the heat than others, but in any case, the operator can adjust the settings to make the rest of the session more comfortable for you.
The radio frequencies mean the treatment works well for all complexions and skin tones but may be more effective in certain situations.
In a study published in Lasers in Surgery and Medicine, research found that, "RF treatment was very satisfactory for skin tightening in Asian facial skin. When compared with published literature from the United States, the results suggested that there might be race-related differences in the treatment parameters."
Results are cumulative, so you may not see much of a difference at the completion of your first session. However, you should be able to see a difference by the end of your treatment cycle. Typically, results are noticeable after just two sessions.
The radio frequencies and magnetic pulses stimulate new collagen and elastin over time, so repeated sessions are required to maximize results.
It seems effectiveness of the Venus Freeze procedure varies widely from person to person. Some report seeing no results even after completing the full number of recommended treatments.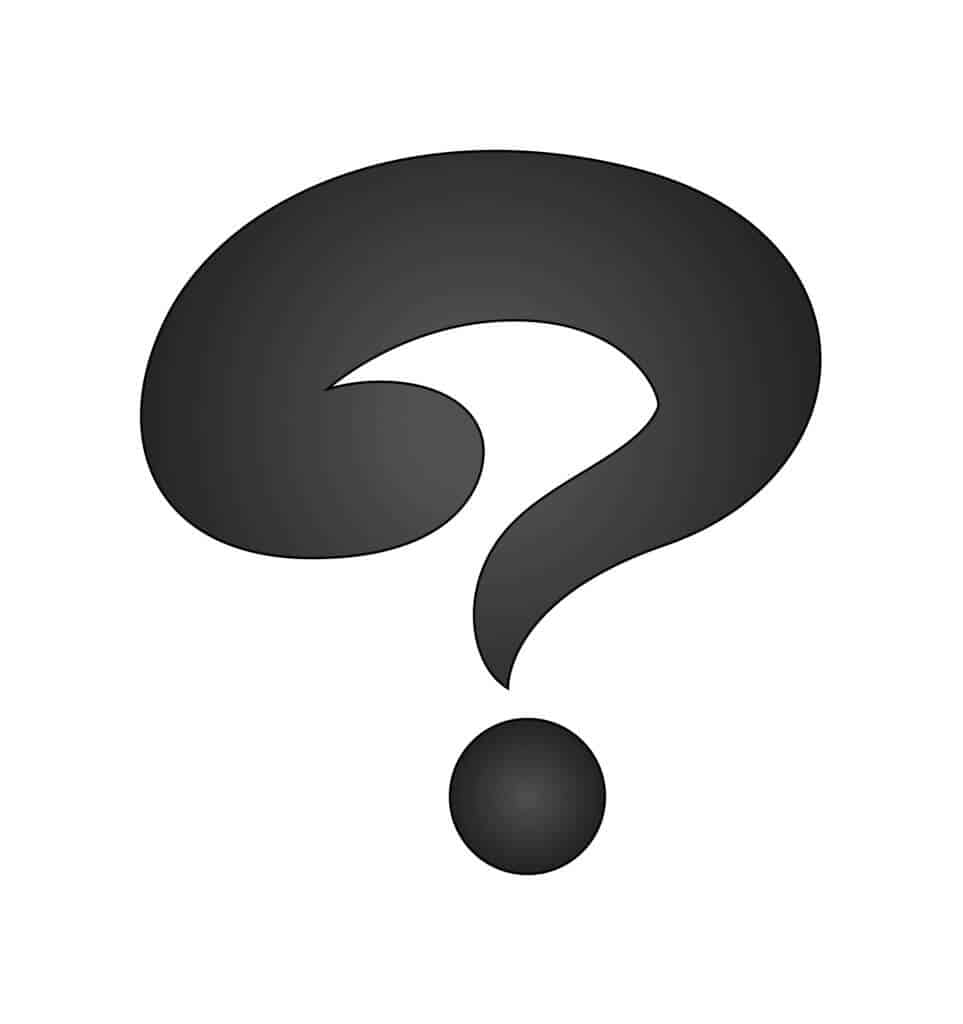 Still, there are others who swear by it, saying they can tell their skin is tighter not just by looking at before and after photos of each treatment, but simply by seeing that their stretch marks are smaller.
According to a study published in Aesthetic Surgery Journal, "There is little high-level evidence in the present literature to support the effectiveness of any of these devices."
Scroll below for one of the best products we've seen over the last year.
What To Expect During a Venus Freeze Treatment
Having a Venus Freeze treatment sounds like a rather painless experience.  First, the cleansed skin is coated with a layer of glycerin.  This is necessary to prevent any pain or "shock" experienced from the device. A technician uses a device that is similar to a large, heated massage wand.
An alarm set on the device times each area being treated.  To treat one area takes about 25 minutes. Users who have undergone the Venus Freeze treatment describe it as a relaxing, calming experience.
Am I a Good Candidate for the Venus Freeze Treatment?
The ideal candidates are people who are starting to lose some of the elasticity in their skin and beginning to show early signs of aging such as sagging, fine lines, and wrinkles.
If you have any inflammation or infection in the area to be treated, you are advised to wait until those have healed before beginning treatment.
It is not a good treatment option for anyone who is pregnant or undergoing IVF procedure, any skin-related varicose veins, any degenerative neurological condition or disease around treatment area that's triggered by heat, any metal implants (other than dental) in the treatment area, those with pacemakers or internal defibrillator.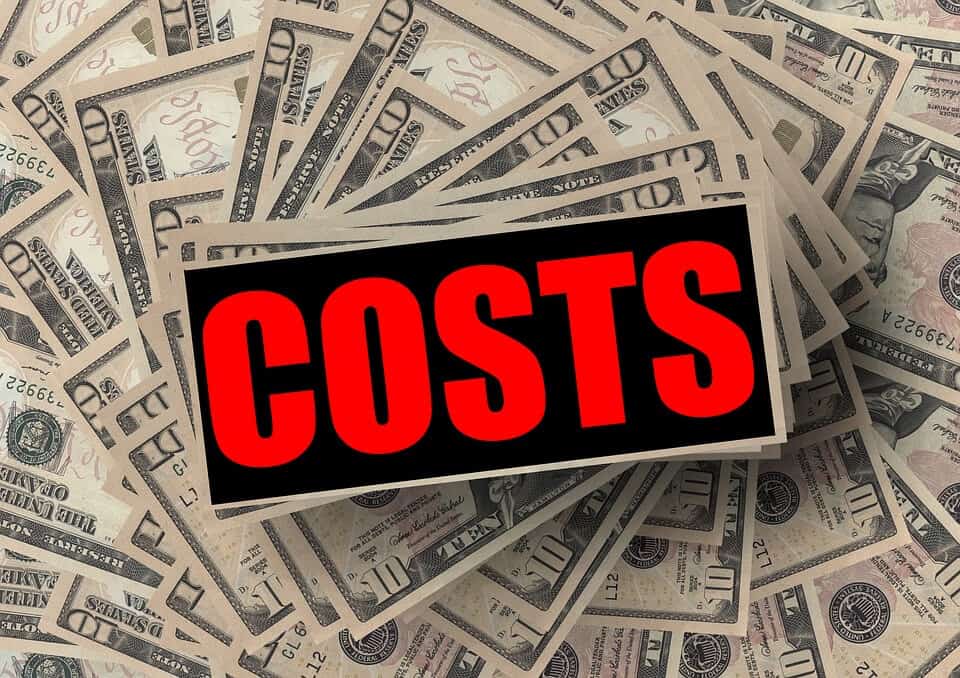 Price
What Does Venus Freeze Cost?
The cost will depend on a variety of factors, such as your geographical location, and the area of the body where you are interested in getting the treatment. One person said she paid $150/session to address both sides of her love handles.
Another person said her consultation quoted her a price of $1595 for the upper abdomen and another $1595 for the lower abdomen. The treatment is not covered by health insurance, but if you have a health savings account (HSA), you can use the funds there to pay for it.
Our research showed that in Atlanta Georgia, the average is $1600, with a range of $700 to $2,500.
The overall average cost of treatment runs approximately $300 per session or an average of $1800 to treat a specific area.
You can schedule a free consultation with a provider in your local area to learn more about pricing, which varies significantly.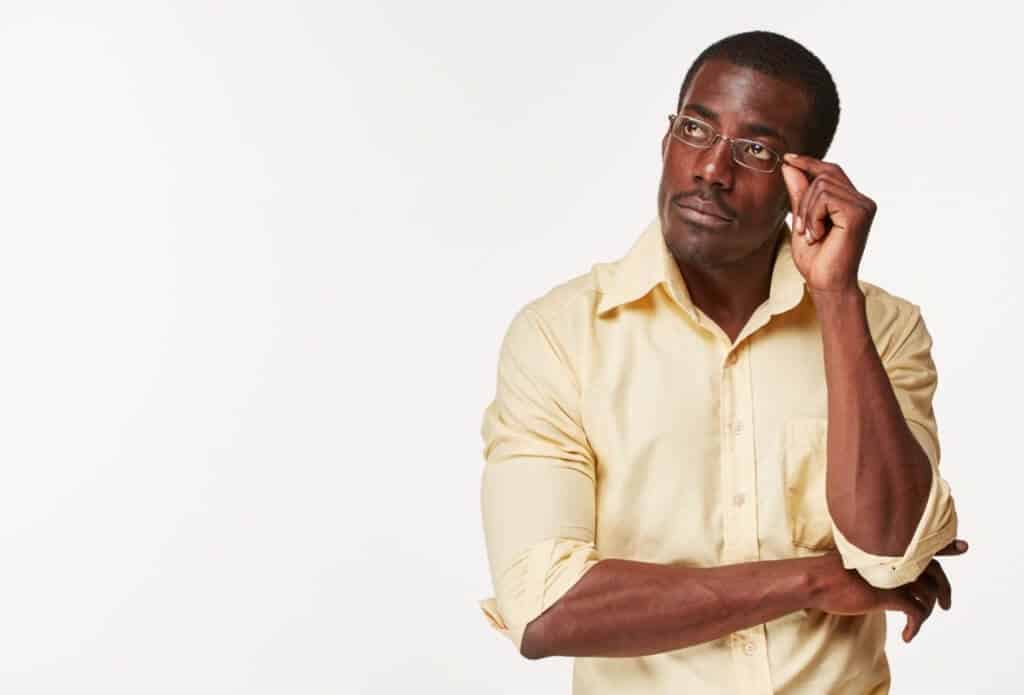 Effectiveness
How Long Does Venus Freeze Last?
Venus Freeze says that because the skin continues to age, maintenance treatments are recommended every three to four months to keep the skin nice and tight. This can, of course, vary slightly for each, depending on their skin and how they respond to treatment.
According to a study published in the Journal of the German Society of Dermatology, "The noninvasive treatment of cellulite can be performed with a variety of energy-based devices.
"One needs to rely on the medical literature to guide us in the realities form the perceived improvements without science behind them.
And one needs to continue to be aware that no long-term clinical studies have ever been carried out with these devices in the treatment of cellulite; therefore, maintenance therapy will be required for continued improvement in most patients treated with these energy-based devices."
In a study from Dermatologic Surgery, "Noninvasive radiofrequency bulk dermal heating of skin can achieve safe and effective tissue tightening of the cheeks and neck. Although tightening continued to be evident six months after a single treatment, the longevity of clinical results has yet to be determined."
How Long Should I Wait Between Treatments?
According to the official website, you should wait a week between treatments. It seems the clinic you visit will schedule the treatments every week for you until you've completed the full recommended cycle.
What Do I Have to Do Before Treatment?
All you have to do is make sure you come in with clean skin.
How Soon Can I Wear Makeup After a Facial Treatment?
You can apply makeup right after your treatment if you wish to do so.
Can You Do Venus Freeze After Liposuction?
Yes, you can start Venus freeze treatments after liposuction. Doctors say you can do it either before or after, but it is recommended to do it after.
You need to let your skin have a chance to heal for a few months after liposuction so you can maximize your tightening results from the Venus Freeze procedure.
However, your plastic surgeon may have a different recommendation. Ask them to provide an answer based on your case.
Side Effects
Venus Freeze Side Effects
While side effects may not occur during your Venus Freeze treatment, there's a chance some may notice side effects after treatment, including:
Skin irritation (localized)
Rash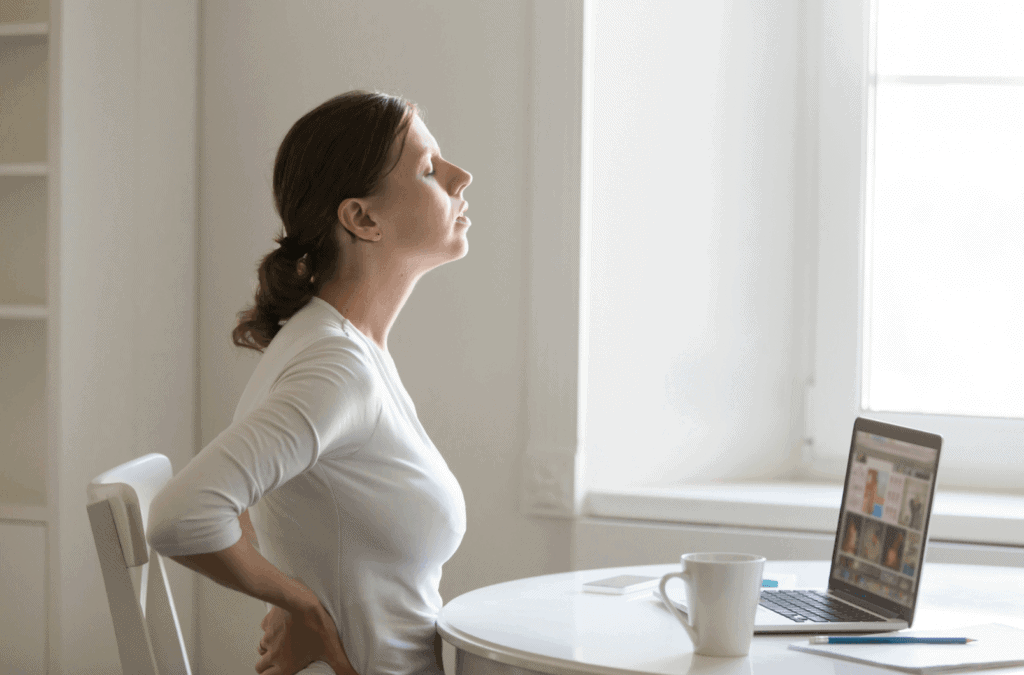 Venus Freeze Alternatives
Venus Freeze is an alternative to liposuction; there are other options out there that are alternatives to Venus Freeze, including:
Venus Freeze vs. Exilis
Both treatments use radiofrequency to tighten skin. The difference is that while Venus Freeze may help reduce the size of fat cells, Exillis is more targeted at the fat cells themselves, freezing them away. They are complementary treatments, and you can use one or both, depending on your goals.
Venus Freeze vs. Venus Viva
Both treatments are provided by the same manufacturer, and both use radiofrequency.
The Venus Viva is designed to give you smoother skin through skin resurfacing. It works by heating tiny needles to create microdermal wounds, which the body heals on its own.
The healing process repairs the signs of skin damage visual on the surface of the skin. Because the wounds are so small, it's more comfortable than traditional laser treatments, while still providing visible results.
The treatment plan can be enhanced to help you further diminish lines and wrinkles. You can return to your daily skincare routine 24 hours after treatment, and each session only lasts 15 to 30 minutes.
Venus Freeze vs. Coolsculpting
Both procedures are non-surgical, but they are two separate technologies and produce different body contouring results. Venus Freeze provides skin tightening all over the body.
The device delivers heat to tissues while protecting the outer skin.
Collagen and, fat, and tissues are heated to 41゚C, and the temperature is maintained for 10 to 15 minutes to stimulate the contraction and tightening of the underlying collagen, which creates the tightening effect on the skin.
Coolsculpting, on the other hand, uses technology that manipulates the temperature to attack and destroy fat cells.
A process known as CR, the fat cells are destroyed after they are brought to just above freezing temperatures.
The Coolsculpting procedure is recommended for patients who have small localized areas of fat that aren't responding to diet or exercise.
It's intended for people who are in reasonably good shape and work out regularly, but despite that, they have an area that is stubborn. It is usually found at the waist, or the love handles.
During that treatment, spot fat is suctioned into the piece for about an hour where the tissue is frozen while the outer skin is protected.
Small ice crystals form within the fat cells to destroy them. The body absorbs them throughout two months.
It will not assist in tightening your skin. The difference between the two technologies is the Coolsculpting will destroy the fat cells while the Venus Freeze may shrink fat cells by reducing the lipids that exist within them.
Venus Freeze is best for stimulating collagen and promoting skin tightening.
Because many people experience skin laxity after losing fat, it is possible to use the combination of both technologies to offer a non-surgical way to get the body shape you want.
Venus Freeze vs. Ultherapy
Ultherapy is a skin tightening and anti-aging procedure, but unlike Venus Freeze, it is only done once. It works on the skin at three depths: 4.5 mm, 3.0mm and 1.5 mm into the skin. It builds collagen, lifts, and improves the skin gradually for six months after the treatment.
Patients typically repeat the procedure every year. Venus Freeze can be used alongside Ultherapy for the right candidates.
Ulthera is a single procedure that works on three depths. It bypasses the surface and does its work underneath; tightening the skin, building collagen, lifting and improving for up to 6 months after the treatment.
Venus Freeze vs. Velashape
VelaShape uses infrared light and radio waves, along with tissue mobilization. The radio waves help increase the oxygen diffusion inside the cells, while the light increases the elasticity of the skin.
The radio waves heat the deep fatty tissue, while the light heats the subcutaneous fat and protect the skin. The vacuum manipulation smoothes out the skin to make it easier to transfer the light and radio wave energy. VelaShape is better for cellulite, while Venus Freeze is better for skin tightening.
Bottom Line
What Users Are Saying
"Great Cellulite Treatment – I have done Venus Freeze at Amoderm and have seen good results overall. My main concern was the cellulite on buttocks and back of thighs and after doing 6 sessions of Venus Freeze, the skin was much tighter and better toned and the cellulite was much better. I started to noticed the results after the 3rd/4th session so this is a treatment that needs adherence to the recommended series of 6 sessions (or possibly more) but on the plus side, it is relatively inexpensive and it is completely pain-free so I highly recommend it! Dr. Jafari and her staff at Amoderm were very helpful and I have always had a pleasant experience at Amoderm."
"Waste of Money – I never returned nor did I throw any more good money away on this short lived proceedure. I don't recommend this treatment to anyone."
"I met Dr Tsay for consultation. I was impressed with the range of aesthetic procedures that were offered in his office. He suggested Venus Freeze skin tightening for non invasive improvement of facial sagging. I completed 6 procedures and I was able to see some immediate results although it took a few months for the actual results as it takes time for collagen to build. The procedure itself is painless and actually relaxing and enjoyable."
The Bottom Line on Venus Freeze
Are we scheduling an appointment at the nearest clinic right now? Well, we like that the FDA has approved the treatment and there's no doubt it can work in some cases, but we are hesitant to suggest it for multiple reasons. First, it's not ideal for someone who is overweight. The cost and reports of lackluster results are other things to consider.
If you're ready actually to lose weight, not just tighten skin, we suggest a clinically tested program with some strong, positive customer testimonials.
Among the best products we've seen this year is one called Noom. The pillars of this clinically-proven weight-loss app include human coaching and personalized meal plans. There's also expert advice, nutritionist support and an extensive database of foods managed by the same nutritionists.
Plus, the company that makes Noom is confident enough to offer a free trial to every customer.
Learn More About Noom »