Vexgen Keto Review

- 9 Things You Need to Know
Vexgen Keto is part of a 3-week program that pledges to melt away stubborn body fat fast. Our review team has delved into this new diet supplement and its active ingredients to find out if it is a scam or legit.
Like many people, we are skeptical about any supplement's ability to uphold the promises and hype they use to promote their product, especially when it's mostly through affiliate marketing. Can this product help you lose weight as fast as they say? Or, are all the claims too good to be true?
Overview
What is Vexgen Keto?
Keto diets have taken the market by storm. The keto or ketogenic diet consists of foods low in carbs and high in fats. There have been numerous studies that help back the effects of this type of weight loss plan.
Doctors have even recommended a ketogenic diet in many circumstances, including plans for those who have diabetes as shown in research published in Diabetes Research and Clinical Practice.
Vexgen is an advanced weight loss supplement whose new keto formula is entirely organic and is intended to be used in conjunction with a keto diet to get your body into ketosis faster.
Products Similar to Vexgen Keto
Claims
Vexgen Keto Claims

Vexgen claims that if you follow a keto diet and add their supplement, you will see weight results in as little as the first week. With continued use, you can expect to lose up to 23 pounds in a month. Since the ingredients are all natural, you can also see some health benefits other than weight loss with use. Here are some claims made by the makers of Vexgen:
You will see a boost in your energy level
Helps your body reach ideal ketosis faster
Increased weight loss
Gets rid of stubborn fat
Gives you confidence in your new body
Hunger control
Lean muscle maintenance
Quicker workout recovery
Increase in metabolism
Scroll below for one of the best products we've seen over the last year.
Ingredients
Vexgen Keto Ingredients
Beta-hydroxybutyrate (BHB)
BHB as an "organic compound." It may help your body reach ketosis faster when added as a supplement to a low-carb diet. Fatty acids are broken down and released for use.
Apple Cider Vinegar
This ingredient is often used in weight loss supplements. Bioscience, Biotechnology, and Biochemistry points out that more research is needed, but there are some studies that show people who were given vinegar in place of a placebo did show some evidence it could aid in weight loss. Apple cider vinegar is great for blood sugar control and balancing bacteria in your body.
Caffeine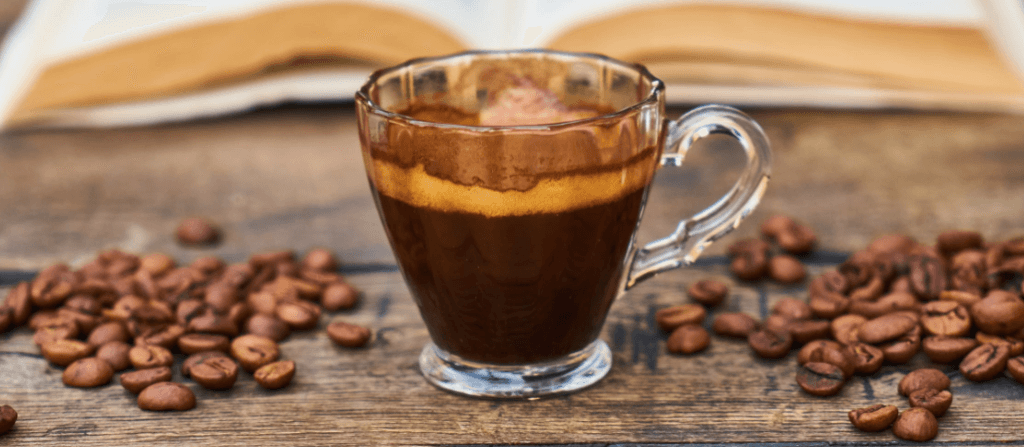 In theory, caffeine is said to have a possible effect on weight loss by helping to reduce appetite and cravings. It also may stimulate thermogenesis.
Lemon Extract
When added to a proper diet and regular exercise, lemon extract can help support weight loss. Lemon extract can make water taste better, which encourages greater fluid consumption. It also has a stimulating effect on your metabolism according to the journal Molecules.
Garcinia Cambogia
The Hydroxycitric Acid found in Garcinia is similar to citric acid. It is said that Garcinia can help boost your energy levels, stop fat storage, and decrease your appetite, but little research backs this up, according to the National Center for Complementary and Integrative Health.
Does Vexgen Keto Work?
Following a keto diet is an effective weight loss strategy. Ketosis is the process where your body turns to burn fat for energy instead of carbs. To get to ketosis, you have to create a deficit of carbs for your body to recognize.
Thus, in theory, when you take Vexgen and follow a Keto diet, you may experience weight loss, but not necessarily because of the supplement. Instead, weight loss is tied to the keto diet.
Details on Vexgen Keto and Weight Loss
Weight loss is ultimately the number one reason people look into products like the Vexgen advanced weight loss supplement. Many supplements do not last long and are no longer on the market. Vexgen seems to have a decent list of benefits.
Stored fat is minimized. With your body busy burning through all of the carbohydrates found in daily foods, fats are stored for later because they are not as easy to burn as carbs. By reducing your carbohydrate intake, your body has no choice but to use up the fat stores for energy.
While in ketosis, you're supposed to have more energy, less fatigue, more focus during your day.
Certain ingredients help boost your metabolism
Suppress your appetite
How to Use Vexgen Keto

Always speak with your doctor before implementing any diet program or lifestyle change. Vexgen Keto advanced is similar to many other supplements and can be obtained from Amazon. You will need to take a dose in the morning with plenty of water. Follow this with a Keto-friendly breakfast and lunch. Then a second dose is recommended in the evening before dinner or before bed.
Once you hit your target, continue use for three to five months to even out your appetite and maintain your new body. During this time you must remain on a low-carb diet.
Side Effects
Potential Vexgen Keto Side Effects
Overall, Vexgen Keto advanced is safe for many people to use, but the potential for side effects still exists.
Hydroxycitric Acid
Safe when taken orally for no longer than 12 weeks. It can cause nausea, indigestion, and headaches, even in short term use.
Effects on breastfeeding and pregnancy are unknown. Breastfeeding mothers should avoid this supplement to err on the side of caution.
Caffeine
According to Frontiers in Psychology, caffeine use is likely safe when used appropriately in adults. Prolonged use, or in very high doses, caffeine can cause insomnia, stomach problems, nervousness, agitation, headache, vomiting, and increased heart rate.
Garcinia
Mild nausea, headaches, and digestive discomfort can be experienced with garcinia use.
Avoid if pregnant or breastfeeding since not enough is known about its safety during these times.
Bottom Line
What Users Are Saying
"Lost weight – did what it's suppose to do."
Bottom Line on Vexgen Keto
The Vexgen Keto supplement asserts that you can quickly lose more weight by using their supplement in concordance with a healthy keto-based diet and exercise plan. Though keto diets are all the rave right now, they're effectiveness still needs more studies to help back them.
The ingredients in this supplement are legit and have some general, low-level effects on weight loss, but we are still skeptical about exactly how much benefit can be gained even if it is not a scam. So, ultimately, we are unsure of how long until it will last and is no longer on the market.
We're all for finding the right program for your weight-loss journey. Ideally, a weight-loss app that works as claimed and offers science to back up promised results.
A product we have found to be promising is Noom. The research behind this weight-loss app shows users can lose more weight and keep the weight off with these simple-to-use tools and expert advice. With human coaching and one-on-one support, Noom is unlike any other app on the market.
Noom is offering a 14-day trial to Dietspotlight readers – for a limited time.
Learn More About Noom »