Vi Shape Review

- 16 Things You Need to Know
Many people have heard of Vi-Shape, but this meal replacement shake hasn't been the subject of too many scientific studies on its effectiveness. The shake uses three different types of proteins and several digestive aids. With so many untested ingredients, we needed to know more.
We asked our team of researchers to dig in and then examined the complete list of ingredients, potential side effects, available clinical research, and comments from actual users. We summarized and condensed that information for you today. Here are the facts about Vi-Shape.
Vi Shape can be purchased through their Official Site.
Vi Shape Video Review
Overview
What is Vi-Shape?
Vi-Shape meal replacement shake is designed for individuals who want to lose weight by reducing their caloric intake. The Vi-Shape comes in a powder form added to semi-skimmed milk, which creates a shake that is rich in vitamins and minerals.
The calorie-reduced shake contains key ingredients that help the body lose weight healthily. Information on the company's official website indicates that the nutritional shake supplies the body with the nutrients needed to ensure regularity when losing weight.
There are over one thousand recipes offered by the manufacturer, and they mention that Vi-Shape is the best tasting shake currently on the market.
The meal replacement contains over 26 minerals and vitamins, and the manufacturer provides a fact sheet that lists the specifications of Vi-Shape.
The manufacturer claims that taking the Vi-Shape nutritional shake mix provides a fast way to make an effective weight loss blend. It also contains patented ingredients such as fiber, enzymes, and a blend of three protein types.
Does It Work?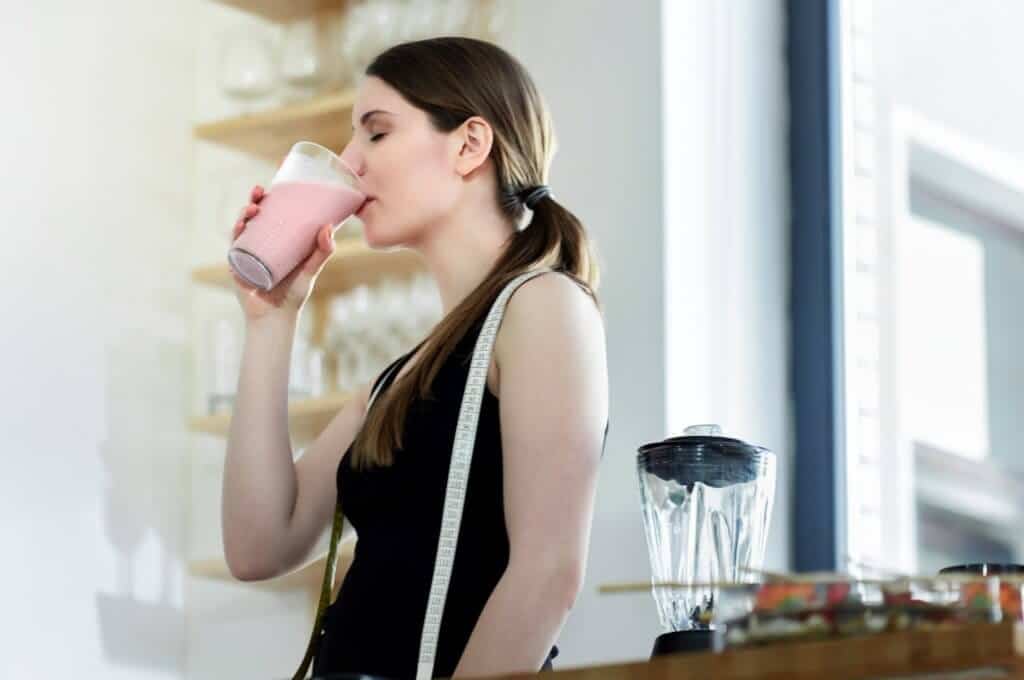 Vi Shape Competitors
MLM
How Did Vi-Shape Meal Replacement Start?
Vi-Shape is marketed by a company known as ViSalus Sciences, based in Los Angeles, California. ViSalus Sciences is an MLM company that distributes energy drinks, dietary supplements, and weight management nutritional products in the U.S., United Kingdom, and Canada.
Some of the company's weight management products include Vi-Shape nutritional mix shake and Vi-trim Clear control drink mix.
Visalus Vi-Shape became popular a few years ago when the company launched the 'Vi Challenge, ' an all-around health challenge that seeks to reward customers who achieve their weight loss goals through the 90-day challenge.
Its users are given a complete guide, alongside fitness plans and challenge kits to increase the potential for weight loss.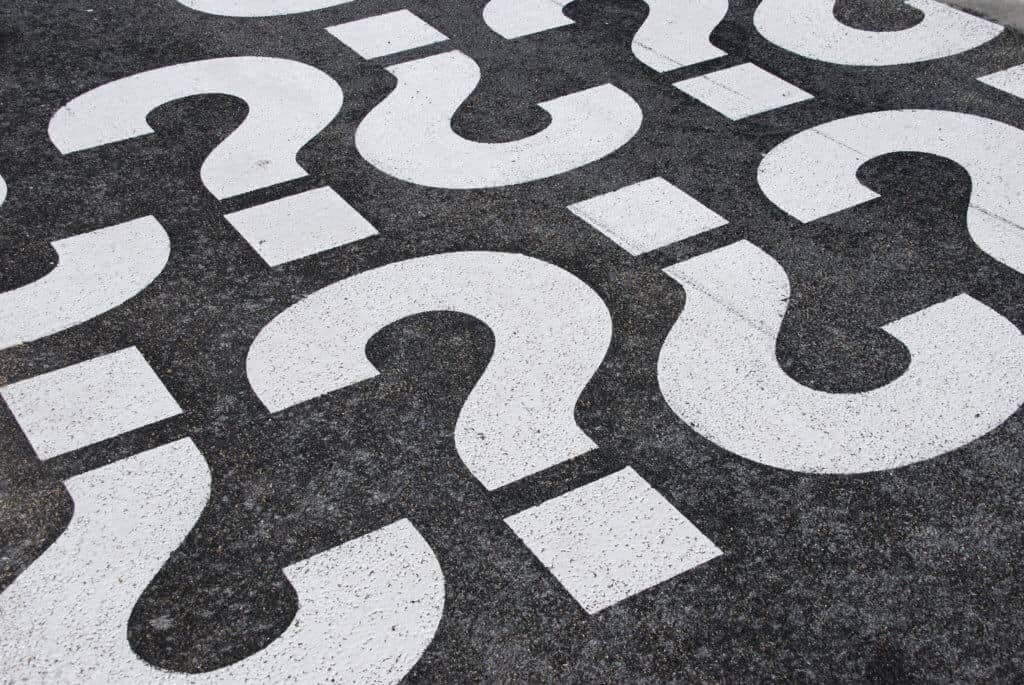 Scroll below for one of the best products we've seen over the last year.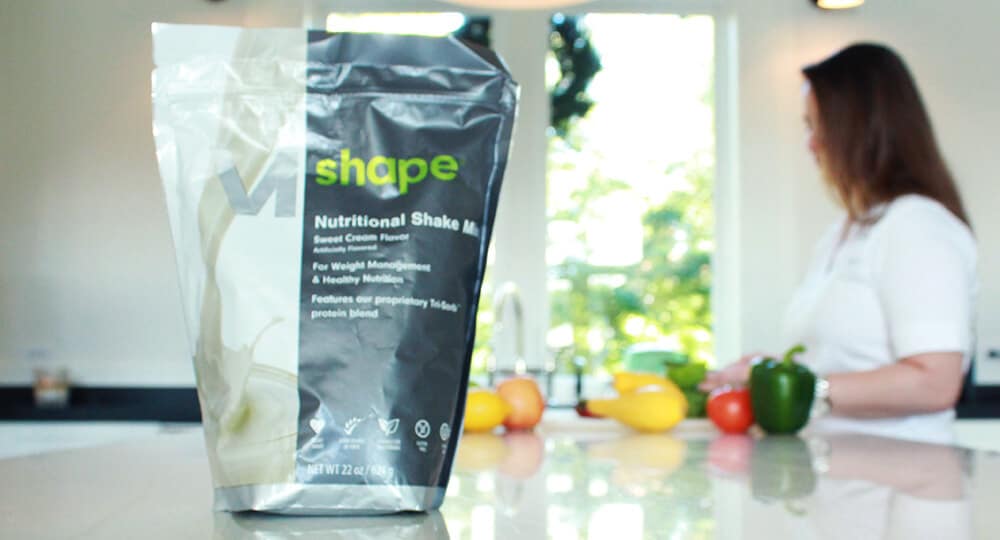 Claims
Vi-Shape Claims
The manufacturer claims that this is the best-tasting weight loss shake currently on the market. They also claim that Vi-Shape is packed with all the vital nutrients with a low-calorie intake.
According to information on the manufacturers' website, Vi-Shape is designed to help you lose weight while getting proper nutrition.
They argue that this product is ideal for people with busy schedules who want to start a weight loss journey. The shake requires only two scoops per serving. The manufacturer also claims that it gives you the freedom to add to it what you like.
There are more than 1,000 recipes, which provides users with a wide variety of choices.
Ingredients
Visalus Vi-Shape Ingredients
The nutritional shake mix functions through carefully formulated nutrient-dense and natural ingredients. These ingredients include vitamins, minerals, and proteins.
They all work towards promoting the users' general body health while boosting metabolic rates in the body and weight loss. These ingredients include soy protein, whey protein, and a digestive complex.
Soy Protein Isolate
Soy Protein Isolate refers to a protein that has been extracted from soy. This protein is very fibrous and contains high amounts of calcium, which can build stronger bones. A recent study has shown that soy can be used to promote weight loss.
The research conducted by the University of Illinois found that increased consumption of soy promotes weight loss.
However, according to ViSalus, the protein isolate contained in the Vi-Shape shake is not primarily meant to help in weight loss. The company stated that the soy protein isolate's purpose in their product is to help strengthen the bones.
Soy protein has been used over time for its various health benefits.
Digestive Resistant Dextrin
It is also commonly known as resistant starch, and it contains high amounts of fiber. Reputable organizations such as the British Nutrition Foundation recognize the use of digestive resistant dextrin in weight loss diets.
It is believed that the nutrients in the digestive-resistant dextrin have a positive impact on glycaemic management and metabolism function. Some studies point out that digestive resistant dextrin could benefit the intestinal and digestive system, like one in the journal Nutrients.
Therefore, the use of digestive resistant dextrin in the shake could help support the normal functioning of the body, which promotes healthy weight loss.
There is also some scientific evidence indicating that digestive resistant dextrin could increase satiety, making individuals on a diet eat less food, as per research in the Journal of the American College of Nutrition.
Therefore, the shake could help promote weight loss by suppressing an individual's appetite, making it easier for people to follow the low-calorie diet for weight loss.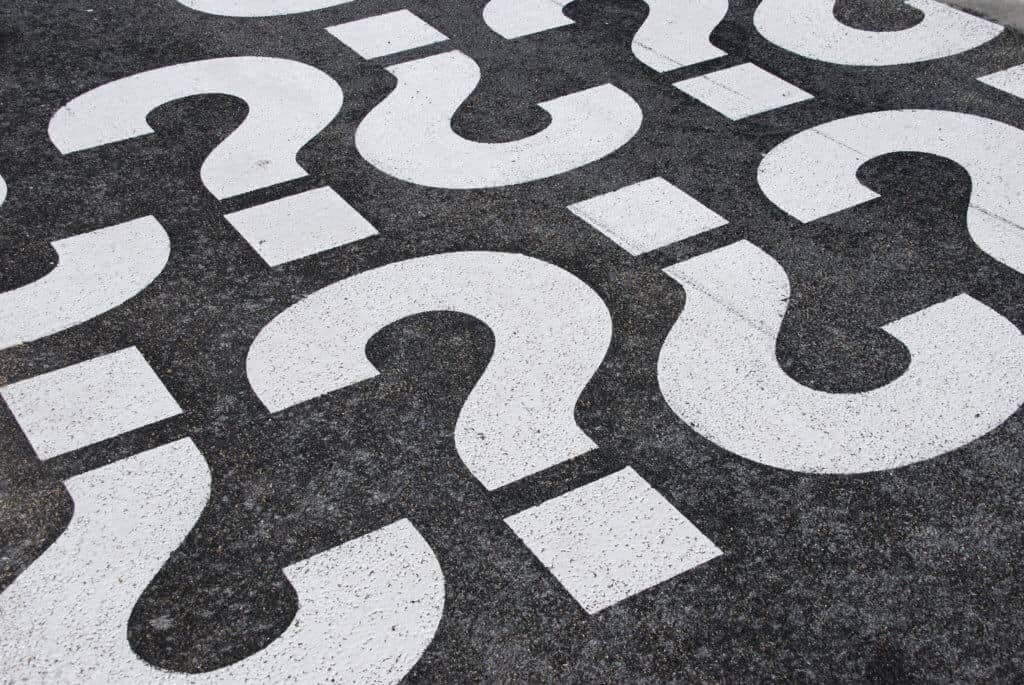 Whey Protein Hydrolysate
A new study reveals that whey protein can help an individual lose weight faster than other proteins, such as soy proteins. The research was conducted by the U.S Department of Agriculture and Human Nutrition, where 90 obese and overweight people were involved in the study.
They were divided into three groups; the first group was given diets containing whey proteins. The second group was given diets with soy protein. The third group was given diets containing carbohydrates. The three groups were required to take the prepared meal supplements twice daily.
The study, published in the journal Nutrition & Metabolism, revealed that the participants who drank whey proteins lost more weight than their counterparts who drank soy proteins and carbohydrates.
The whey protein in the shake has undergone hydrolysis, which enhances its absorption by the body, meaning that the nutrients contained in the shake are delivered to the body much faster.
Thus, an individual taking Vi-Shape can lose weight without compromising their body structure.
A considerable number of Vi-Shape ingredients are in the form of emulsifiers, flavorings, or thickeners. There is no scientific backing that shows their effectiveness in promoting weight loss.
However, the bulk of the other ingredients, including vitamins and minerals, help promote healthy weight loss.
The proteins, minerals, and vitamins used in Vi-Shape do not affect the body's internal functioning to speed weight loss. These nutrients help prepare the body for rapid weight loss due to reduced calorie intake and increased physical activity.
Ingredient Facts
Additional Vi Shape Ingredient Facts
Non-GMO Soy Protein
This is a type of protein from soybeans that haven't been genetically altered.
What is it Supposed to Do?
Protein is an essential macronutrient, necessary for the production of muscle. When the body has more muscle, it burns fat more efficiently. Protein deficient diets will struggle with weight-loss.
Fibersol
Fibersol is a patented blend of fiber that can be added to various products to increase dietary fiber content.
What is it Supposed to Do?
Fiber helps regulate the digestive system, keeping you fuller longer, and the bowels regular. As such, it can help with weight-loss.
Clinical Research
According to a study published in Nutrition Research, "This study demonstrated that 10 g Fibersol-2 with a meal stimulated production of satiety hormones and enhanced satiety."
Prebiotics
Prebiotics are non-digestible food ingredients that help promote the growth of beneficial microorganisms in the intestines. They are classified as fiber compounds and are found in some fiber-rich foods.
What is it Supposed to Do?
Higher intakes of prebiotics are associated with several health improvements, including improved digestion, higher immune function, lower risk of obesity and weight gain, and reduced inflammation.
Clinical Research
According to a study published in Gastroenterology, "Alternatively, administration of beneficial bacterial species (probiotics), poorly absorbed dietary oligosaccharides (prebiotics), or combined probiotics and prebiotics (synbiotics) can restore a predominance of beneficial Lactobacillus and Bifidobacterium species."
Aminogen
Another Herbalife product, this is made of protease and calcium.
What is it Supposed to Do?
Protease is supposed to help with better absorption of protein, and calcium is supposed to help with several bodily functions, including strong bones and teeth.
Vitamins
We are not sure what vitamins are in the formula, but each vitamin plays a special role in the body's normal and healthy function.
What is it Supposed to Do?
Vitamins supply the body with the nutrition they need to function correctly at the cellular level. As such, they can help prevent disease.
Does It Work?
Does Visalus Vi-Shape Work?
ViSalus, the company behind Vi-Shape, claims that all their products contain natural ingredients that have undergone thorough processing to ensure their effectiveness and safety.
There is, however, no concrete research or studies that show their effectiveness in promoting weight loss. Clinical studies play an essential role in product formulation and testing as they can be used to predict the ingredients' efficacy in the manufacture of the products.
Read the highlights below, which detail the results of various clinical studies conducted on the ingredients used to make Vi-Shape:
Soy Protein Isolate
Soy protein isolate is one of the ingredients found in abundance in this shake. The manufacturer claims that the ingredient is used to promote a stronger body structure during intensive workouts.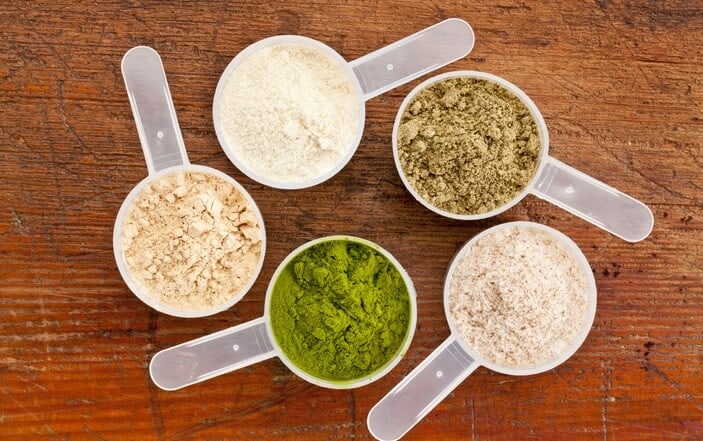 Digestive Resistant Dextrin
Digestive resistant dextrin is another ingredient found in high amounts in the shake mix. Several studies were conducted to prove that digestive resistant dextrin positively influences the body's metabolic rate and energy levels.
Recent studies about digestive resistant dextrin suggest that it gives the users a satiating effect when consumed in specific amounts.
Although there is no substantial evidence to support the vast claims by digestive resistant dextrin, a study conducted in 2010 suggests that these claims could be valid, the Journal of the American College of Nutrition reports.
Whey Protein Hydrolysate
According to Food Chemistry, scientific evidence indicates that whey protein could positively influence mass muscle gain when used in specific quantities in dietary supplements and weight loss shakes, such as Vi-Shape.
A recent study published in the Cambridge Journal indicates that whey protein can improve muscle performance when used alongside moderate workouts.
The study also revealed that whey protein that can be absorbed faster by the body, such as whey protein hydrolysate, seems to be more efficient in spurring muscle performance and mass muscle gain.
The report suggests that using whey protein hydrolysate before workouts could help an individual to gain more mass.
Benefits & Results
Vi-Shape Benefits and Results
Vi-Shape offers several health benefits to the users, such as the following:
It is a useful source of vitamins and minerals. The product contains up to twenty-three vitamins, the majority of which hold patents.
It contains ingredients that are readily absorbed by the body compared to whole foods. Thus, the body benefits by getting enough vitamins, minerals, and proteins required to support various functions in the body.
Taking it might help you to achieve your weight loss goals faster. Swapping regular meals with portions of the Vi-Shape shake helps to cut down calorie intake, resulting in weight loss. However, weight loss shakes are more effective when combined with regular workouts.
It contains nutrients that help to revitalize the body.
It contains fibers which are useful for promoting a healthy digestive system. This helps the body in removing waste products, which would otherwise accumulate to cause illnesses.
Weight Loss
Details On Vi-Shape and Weight Loss
You are probably wondering how meal replacement shakes, such as the Vi-Shape work. So, do you drink the Vi-Shape, and the excess weight magically disappears? Not quite. Let's see how meal replacement shakes work to help you cut excess weight.
One undeniable fact about weight loss is that you must burn more calories than you consume. If you eat more calories than you can burn, you will end up gaining more weight. Thus, you can lose weight faster if you eat less and work out more.
However, eating the right food is increasingly becoming difficult, especially when people have busy schedules. There is the temptation to take a snack from the nearest fast food store rather than prepare a healthy homemade meal.
Whereas most people have tried dieting, most of them fail and sometimes backfire. So, instead of losing weight, they end up gaining more weight.
Most diets fail because they restrict too much in a short time, leaving dieters hungry and craving for nutrient-dense snacks. Most people go back to their poor eating habits even after periods of dieting because they have been deprived of the essential nutrients that the body needs for healthy functioning.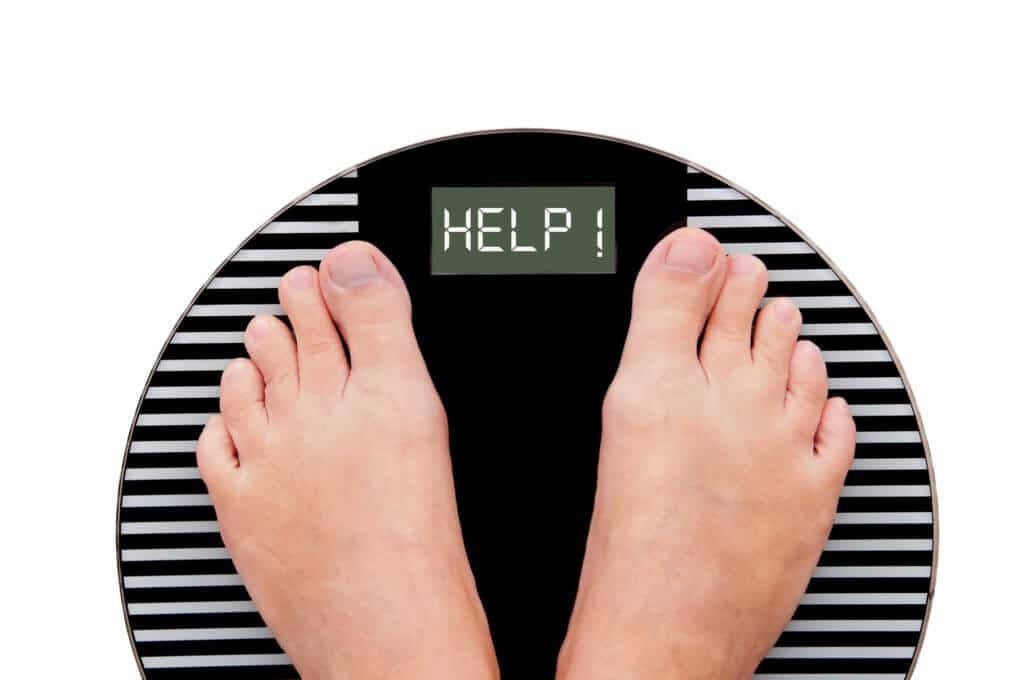 It is a vicious cycle, but meal replacement shakes have helped end this trend.
Meal replacement shakes such as Vi-Shape can be used to replace any meal. Vi-Shape can also be used as a healthy snack to hold your cravings for the next meal. A lot of people enjoy using meal replacement shakes for breakfast since they are convenient and also filling.
Experts argue that taking a meal replacement shake, such as Vi-Shape, would supply the body with the required nutrients.
So, instead of walking on an empty stomach, the shake will make you feel full and reduce cravings for calorie-dense snacks.
Directions
How To Use Vi-Shape
Vi-Shape comes with easy directions for use. Users are required to replace any two meals with two portions of Vi-Shape shakes blended with milk to aid in their weight loss ambitions.
Cost
Vi-Shape Cost
A 24 serving bag costs $52.95 on Amazon. The company offers huge discounts for customers who make bulk purchases. You could buy six months serving for $430, which helps you save $50 from purchasing the 30 serving bags individually.
Where To Buy
Where Can You Buy Vi-Shape?
There are numerous outlets where you can buy them, including Amazon. There are a lot of Vi-Shape suppliers who offer huge discounts to customers, especially when buying in bulk. A 30 serving bag can last for a while, but it depends on how often you use it.
Reviews
What Do Vi-Shape Reviews Say About The Product?
There is varied opinion regarding this meal replacement shake. Most of the users in various reviews agree that the shake is a bit pricey. However, many users love the taste and agree that the shakes have helped them lose weight.
Side Effects
Potential Vi-Shape Side Effects
The soy protein isolate used in the shake is safe when used as part of the everyday diet in small amounts. However, it can cause some symptoms such as bloating and constipation when used for more than six months.
Symptoms resulting from prolonged intake of digestive resistant dextrin include bloating, diarrhea, and gas.
Warnings
Vi-Shape Product Warnings
It is always sensible to consult your physician before taking a new replacement meal or supplement, or you have an underlying medical problem.
Pregnant and nursing mothers need to consult their doctors before taking Vi-Shape shakes.
What Users Are Saying
What Users Are Saying
"It works, but you have to be patient – I lost more than 15 pounds in six months. I suggest to add some fruits or vegetables to the smoothie."
"Over priced – I have used previously but the flavoring seems different than before and not as good."
"This product is amazing and it absolutely works for weight loss. The only disappointment is that it used to be a 30 serving bag and is now only a 24 serving bag for the same price."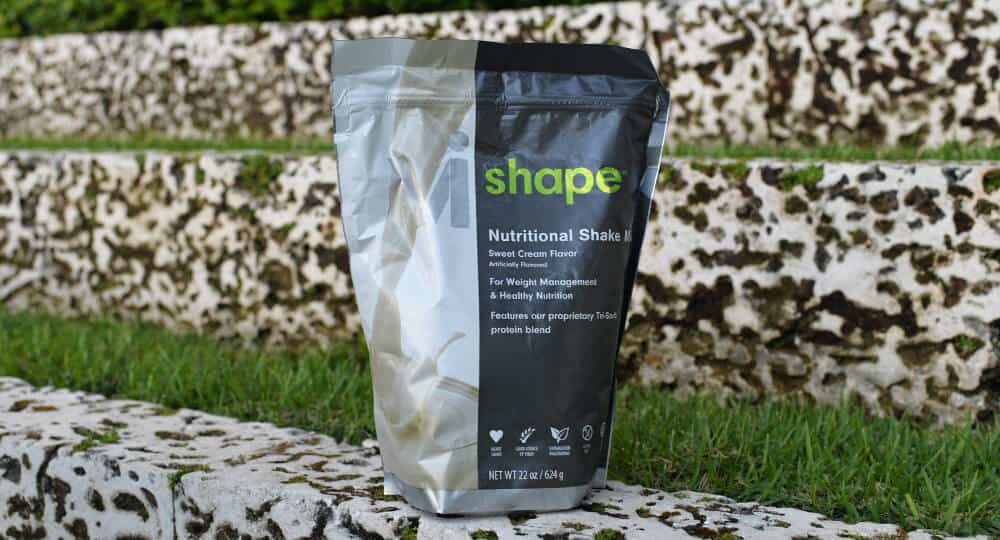 Bottom Line
The Bottom Line on Vi-Shape
So now, what's the 411 on this line? We like the company's longevity behind Vi-Shape, and their shakes are easy to mix and seem to taste pretty good, but we can't ignore the lack of data backing their claims. We're also concerned about the high price because of the MLM distribution, the alarming negative side effects, and the fact that there are comparable products that cost less than half.
If you're looking to slim down and lose weight, we suggest you start with a program that delivers on their promises and offers affordable solutions and realistic weight-loss claims backed by published research.
Among the best products we've seen this year is one called Noom. The claims are all based on published trials and research, and we found reviews online that are full of positive comments from satisfied customers that have lost with the program.
The makers of Noom are even providing a limited time free trial offer because they are confident in the weight-loss app. This is a great way to start trying this new product.
Learn More About Noom »