Vintage Burn Review

- 16 Things You Need to Know
One of many thermogenic fat burners, Vintage Burn claims to be an "extremely effective" weight loss supplement for both men and women. The company claims that their product will not only burn fat but will also improve mood and mental clarity. While some of the ingredients, notably green tea extract, are associated with fat loss, others such as green coffee extract have produced mixed results.
Our research team looked into the complete ingredient list, related side effects, available clinical studies, and hundreds of user reviews and comments. We then took that information and compiled it for you today. Read on to get the Bottom Line on Vintage Burn.
Vintage Burn can be purchased through their Official Site.
Vintage Burn Video Review
Overview
What is Vintage Burn?
Vintage Burn is a thermogenic fat burning supplement that is extremely effective — for both men and women — in converting stored fat to energy as it increases metabolism, mental focus, and puts you in a good mood.
Moreover, Vintage Burn is the only fat burning supplement that preserves muscle rather than burning it up like a fat, as other weight loss supplements do.
Truth is basic weight loss supplements have numerous benefits; they give you the energy to exercise by increasing your metabolism and help you to lose weight by suppressing your appetite and burning up fat.
However, dietary supplements cannot distinguish between muscle and fat, and therefore will burn up muscle too.
This is unfortunate since even if the supplement were a highly effective fat burner, it would not do you any good to lose muscle when it burns calories three times more per pound as fat.
When it comes to burning calories, this is your best weapon; therefore, losing it would make it difficult to lose fat in the future.
Because this whole process did not make sense to Old School Labs, they came up with a solution specifically formulated to maintain the benefits of a dietary supplement while preserving muscle mass as well, and they called it, "Vintage Burn," inspired by the philosophy of the Golden Era's, balanced and healthy.
Vintage Burn Competitors
The Company Behind Vintage Burn
Based out of California in the United States, Old School Labs is a team of experts who do things the old school way; or differently, from the way, everyone else does things.
The team took note of all the scams that were taking place and questioned the mass markets of cheaply produced, non-effective supplements that were being marketed and endorsed at high cost, yet contained low quality, non-effective ingredients to increase the producers' profits by decreasing the consumers' health and well-being, not to mention their pocketbooks.
Therefore, Old School Labs devoted themselves to going back to the times of the Golden Era where they held values of using supplements for bodybuilding.
Furthermore, in those days manufacturers formulated supplements to benefit the consumers' long and short-term health rather than produce cheap products to benefit their own pockets at the consumers' expense.
Also, this was also a time when bodybuilding meant achieving a healthy, well-balanced muscle mass structure that would turn heads and raise awareness as a result, rather than raising health issues consequently.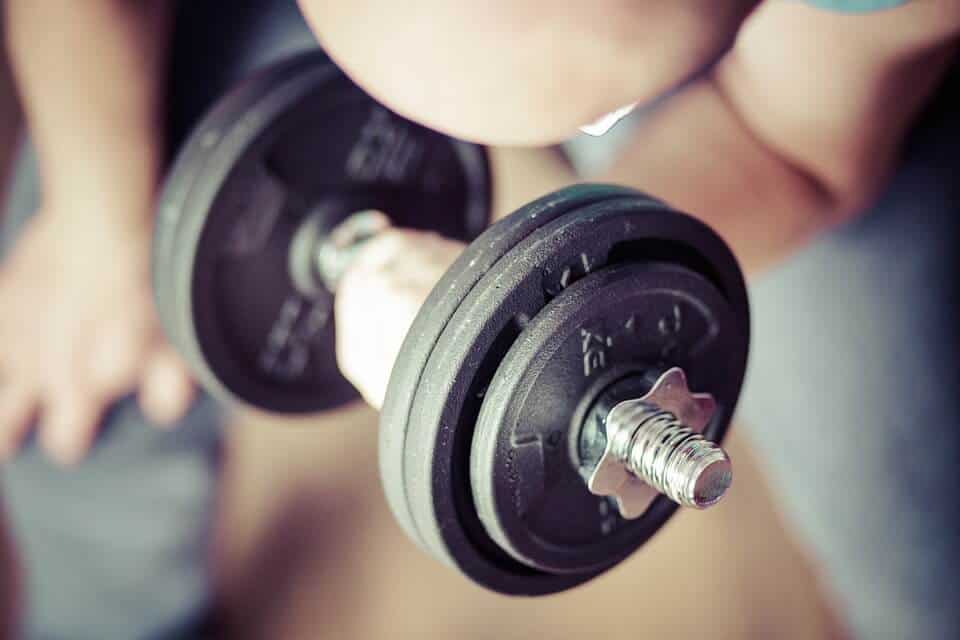 The team, set out on a mission forty years ago, to make a difference by developing effective, uncompromised, premium supplements in a unique way that makes sense, to live up to the "Old School" name.
Fortunately, Vintage Burn continuously resonated until finally becoming the number one best-selling product — of its kind — in the world– mission accomplished.
Today Old School Labs is committed to providing premium, uncompromised supplements to customers all over the globe.
Moreover, the group made a promise never to continue their efforts to turn the tide of the growing industry, and they have kept their promises.
The group claims that only one thing matters to them and that is– their customers. They also state, "Success is not only measured by how many products we sell, but by being able to count on people like you who care about quality and Supplements That Make Sense."
Scroll below for one of the best products we've seen over the last year.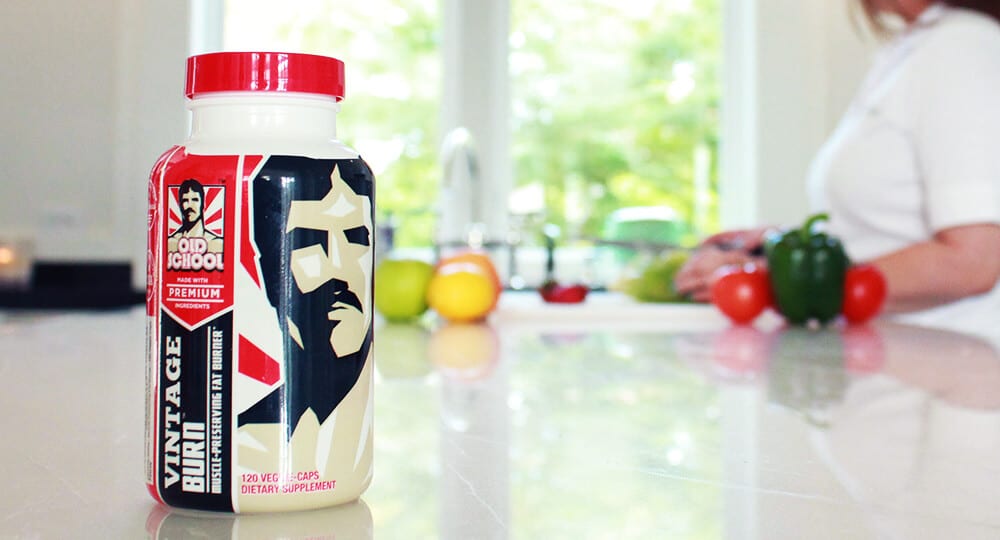 Ingredients
Vintage Burn Ingredients
Although clearly stated in the Food and Drug Administration's (FDA) Code of Federal Regulations, Title 21 to list the ingredients contained in a blend on the product label under, "Proprietary Ingredients" or another name of the manufacturers choosing, many distributors will take this out of context and omit additives included in the mixture.

However, Old School Labs have what they call, a full transparency policy, which means they will reveal every ingredient contained in their formula's so the consumer will always be aware of exactly what they are getting when using one of Old School Labs products.
The following ingredient amounts are per serving, and two capsules are one serving:
Green Coffee Bean Extract – 270mg
Green Tea Leaf Extract – 330mg
Raspberry Ketones – 200mg
Bacopa Leaf Extract – 130mg
Chrysin – 100mg
Garcinia Fruit Extract – 100mg
Caffeine – 150mg
Forskohlii Root Extract – 60mg
Olive Leaf Extract – 160mg
Other Ingredients include vegetable capsule and vegetable stearate.
Green Tea Leaf Extract
Tea has been consumed for centuries in countries like China and India. Green tea is one variety that's known for its health benefits. It's unfermented, unlike black and oolong varieties, and some studies show it's linked to weight-loss, according to the International Journal of Cardiology.
"Catechins within the green tea substantially reduced body weight and greatly improved body weight maintenance following a period of weight-loss (microcirc=-1.31 kg; P<0.001). Slowing of this effect caused by a high amount of caffeine intake (>300 mg per day) did not reach importance (microcirc=-0.27 kg habitual high caffeine consumption and microcirc=-1.60 kg for habitual low caffeine consumption; P=0.09).
Catechins had an apparent minor effect in Caucasian (microcirc=-0.82 kg) participants as opposed to Asian (microcirc=-1.51 kg; P=0.37) participants but did not reach significance.
Epigallocatechin gallate (EGCG – or catechins)-caffeine combination lends a minor positive effect on weight-loss and weight management."
In conclusion, the results of the study published in the International Journal of Obesity show habitual caffeine consumption, as well as ethnicity, could be moderators since each one could influence the effect of green tea catechins.
What is it Supposed to Do?
First off, green tea extract is found in many weight-loss supplements. This herb provides caffeine (a stimulant) and catechins (antioxidants). Together these components have been shown to boost metabolism,  and aid with weight reduction, based on information pulled from the Journal of Natural Products.
Clinical Research
According to Chinese Medicine, "There are human studies on using green tea catechins to treat metabolic syndrome, such as obesity. Long-term consumption of tea catechins could be beneficial against high-fat diet-induced obesity…"
Green Coffee Bean Extract
Green coffee beans are unroasted seeds that come from the center of the fruit. This extract is used in all sorts of over-the-counter diet pills sold online and in stores.
It gained a great deal of popularity after being mentioned for weight reduction on the Dr. Oz show back in 2012.
There was a substantial difference in body weight in green coffee subjects when compared to placebo (mean difference: −2.47 kg; 95%confidence interval: −4.23, −0.72), according to meta-analytic results.
According to Gastroenterology Research and Practice, the effect magnitude was moderate, as well as an important heterogeneity among the studies. It was concluded that the trial outcomes were positive, but studies lacked methodological quality and could not fully assess the usefulness of green coffee extract as a tool for weight-loss.
What is it Supposed to Do?
Well, green coffee beans contain a component called chlorogenic acid. This chemical may help slow down the absorption of sugar/carbohydrates into the bloodstream. These beans also contain some caffeine, which is a stimulant and diuretic. This can help reduce appetite.
Clinical Research
One study from the Journal of International Medical Research found that coffee enriched with chlorogenic acid, "may result in reduced body mass and body fat when compared with the use of normal instant coffee," after an extended amount of usage, though little research has been done on the acid's effects alone on body mass.
On the other hand, the antioxidants in this ingredient may help combat harmful free radicals.
Raspberry Ketones
One ingredient that's found in several weight-loss supplements is raspberry ketones. This is a chemical that's taken from red raspberries. It's sometimes added to colas, ice cream products, and cosmetics for flavor and fragrance effects.
According to Life Sciences, raspberry ketones were found to reduce body weight, the weight of the liver and visceral adipose tissues, along with hepatic triacylglycerol content following an elevation by a high-fat diet.
Raspberry ketones substantially raised lipolysis which was induced by norepinephrine linked to the translocation of hormone-sensitive lipase within epididymal fat cells in rats. It was thus concluded that raspberry ketones blocked and improved obesity as well as fatty liver.
The activity seems to derive from the action on raspberry ketones in changing blood lipid metabolism and elevating norepinephrine-induced lipolysis in white adipocytes.
What is it Supposed to Do?
Firstly, this chemical is often claimed to help with the breakdown of stored fat cells. In other words, it may help break down excess body fat so it can be used as energy. Moreover, raspberry ketone might help increase adiponectin levels. This is a hormone that helps regulate metabolism.
Clinical Research
There are no conclusive studies into raspberry ketones that show benefit for weight-loss.
Coleus Forskohlii
There were no meaningful alterations observed in macronutrient or caloric intake. According to the International Journal of the American Society of Sports Nutrition, Coleus Forskohlii mitigated gains repeatedly in body mass (-0.7 ± 1.8, 1.0 ± 2.5 kg, p = 0.10) as well as scanned mass (-0.2 ± 1.3, 1.7 ± 2.9 kg, p = 0.08) and had no meaningful differences in fat free mass (-0.1 ± 1.3, 0.6 ± 1.2 kg, p = 0.21), fat mass (-0.2 ± 0.7, 1.1 ± 2.3 kg, p = 0.16), or body fat (-0.2 ± 1.0, 0.4 ± 1.4%, p = 0.40).
Participants in the Coleus Forskohlii group reported less hunger (p = 0.02), fatigue (p = 0.07), and fullness (p = 0.04), with no clinically significant activities noticed in metabolic markers, muscle and liver enzymes, blood lipids, red cells, hormones, white cells, heart rate, or in the weekly side effects updates.
In conclusion, the study indicated that Coleus Forskohlii fails to promote weight-loss significantly; however, could assist in mitigating weight gain in overweight females.
Coleus Forskohlii does not have any apparent clinically significant side effects.
Does Vintage Burn Work?
While numerous weight loss supplements claim to be, thermogenic and effective in fat burning, most of them do not work and the ones that do burn fat, also eliminate muscle along with the fat, therefore, purchasing these supplements is not only a waste of money but muscle as well.
Vintage Burn is a blend formulated to burn fat while also sparing muscle and overall strength.
Taking Vintage Burn will help you reach your desired weight and fitness goals in no time, since you will be retaining quality muscle that aids in burning three times the calories as fat per pound.
Natural athletes trust and recommend Vintage Burn as it is the best supplement of its kind, not to mention the number one bestselling as well.
Matter of fact, Vintage Burn is the first and only supplement of its kind in the whole world to preserve muscle and burn fat for both men and women.
Ideally, Vintage Burn is a supplement that is trusted, and the third party tested.
When featured in Los Angeles Confidential Magazine, they called it a fat burner that preserves muscle.
Benefits and Results
Vintage Burn Benefits and Results
The benefits provided by Vintage Burn, are profound, but most importantly, this supplement will help you reach your fitness goals promptly as it is extremely effective.
Vintage Burn will improve your mood and focus while also providing you with increased energy. These benefits combined are enough to get through the day, including a full quality daily workout routine, without hesitating or feeling fatigued.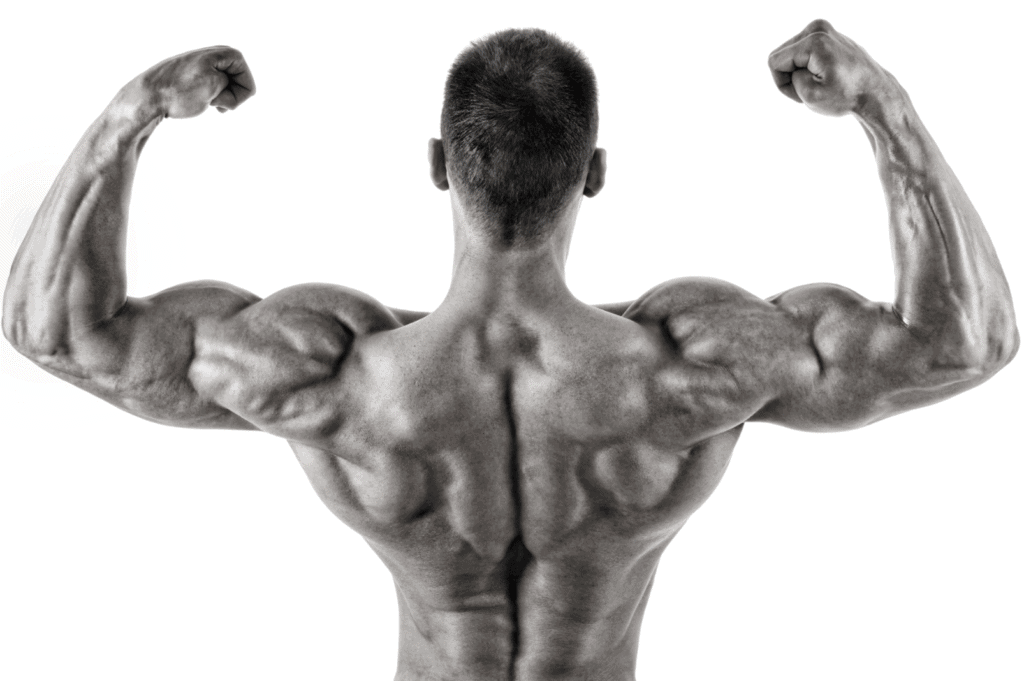 Details on Vintage Burn and Weight Loss
Vintage Burn is a solid weight loss, diet aid and the best in today's market, where most others are a scam.
The majority of individuals' fortunate enough to use Vintage Burn have boasted about the supplement and the effects it had on them losing weight.
Directions
How to Use (Take) Vintage Burn
To build up a tolerance, men and women who are in good health (do not have any medical conditions) take one capsule in the morning with breakfast, and another capsule in the evening with food, for three consecutive days.
Continue taking two capsules with meals twice daily.
Do not exceed the recommended dosage, or take this product four hours before going to bed, and do not take on an empty stomach.
For best results, use in combination with a good diet and exercise plan for sixty days.
If you should happen to feel any discomfort while taking this product, discontinue use and contact your healthcare provider, then contact Old School Labs for a refund.
Product Warnings
Vintage Burn Product Warnings
If you have a medical condition, are taking medication, are pregnant, or nursing consult with a physician before taking this product.
Do not administer to children.
Moreover, this product contains caffeine that could have the following side effects:
Sleeplessness
Irritability
Nervousness
Also, the following side effects also occur occasionally or when taking high quantities of caffeine.
Dizziness
Jitteriness
Stomach pain
Nausea
Do not take this product if you take antiplatelet drugs, blood thinners, or any of the following as Vintage Burn contains Forskohlii.
Is Vintage Burn Safe?
Ultimately, exclusively made Vintage Burn, contains premium ingredients that include Garcinia Cambogia, Raspberry Ketones, and Green Tea Extract.
Thus, there are no synthetic additives or preservatives, and zero artificial substances contained in this unique formula.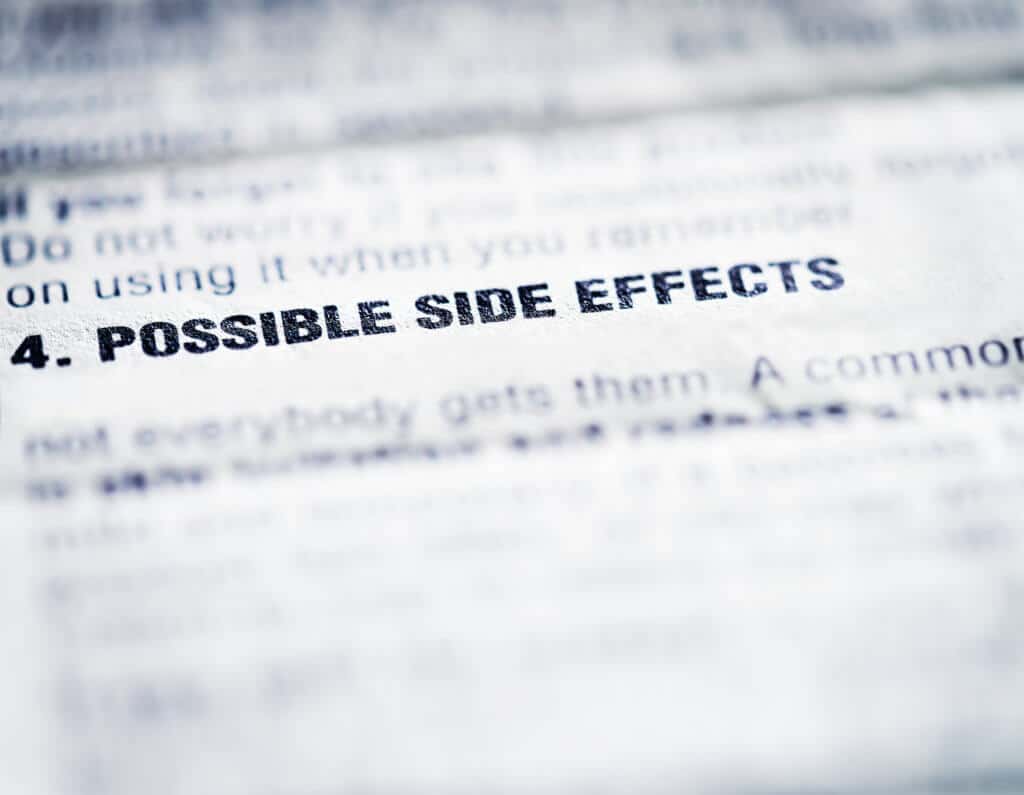 Side Effects
Vintage Burn Side Effects
Never use more than the amount provided in food or supplements.
Because there is not enough information about using the following ingredients while pregnant or nursing, it is better to stay safe and avoid them altogether or talk to your doctor about taking Vintage Burn.
Green Tea Leaf Extract
According to the National Library of Medicine, the following side effects are possible with consumption,
Diarrhea
A headache
Dizziness
Nausea/Upset stomach
Trouble sleeping (restlessness)
Mental mood changes (confusion, nervousness)
Shakiness (tremor)
Stomach/abdominal pain
Dark urine
Yellowing eyes/skin
Loss of appetite
Green Coffee Bean Extract
According to another study in Gastroenterology Research and Practice, when taken by mouth, Green Coffee is possibly safe. Hence, for up to 12 weeks, individuals took 480 mg safely and 200mg five times a day of the green coffee extracts Naturex, Svetol, and South Hackensack, NJ.
Green Coffee Bean Extract also contains caffeine. Therefore, please see Caffeine for side effects associated with it.
Caffeine
Using more than the recommended dose of caffeine can result in sleeplessness, nervousness, and irritability.
Although rare, the following side effects can also occur occasionally in some people who use caffeine:
Dizziness
Stomach pain
Nausea
Jitteriness
Raspberry Ketones
Taking Raspberry Ketones as directed in supplements that contain other ingredients is safe when taken short-term.
Also, 1000 mg of Prograde Metabolism that contains Raspberry Ketone (Integrity Nutraceuticals, Razberi K), caffeine, and more taken up to eight weeks, twice daily, was safe.
It is unknown whether taking Raspberry Ketone alone is safe since there is not enough information.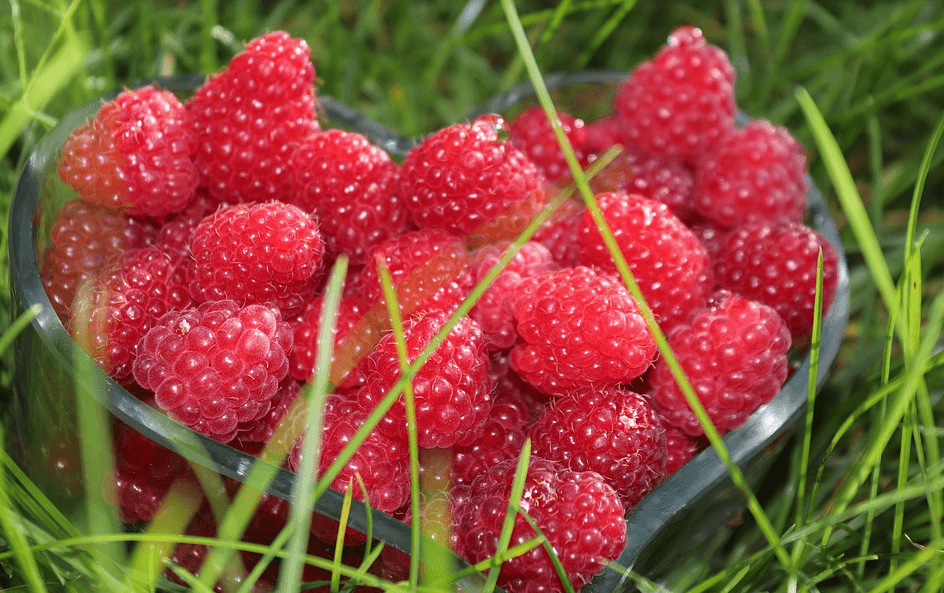 There are concerns of Raspberry Ketones safety due to its relation to synephrine, which is a stimulant. Because of this, there may be some side effects associated with Raspberry Ketones that include:
One report stated that an individual took Raspberry Ketone and complained of feeling shaky.
Olive Leaf Extract
Applied to the skin, or taken as directed by mouth, Olive oil is likely to be safe.
Two tablespoons of Olive oil, equivalent to 28 grams or 14 percent of total daily calories, used this way is safe.
People safely used one liter of extra-virgin olive oil weekly as part of a Mediterranean-style diet.
Hence, it is possible that taking Olive leaf extract, or Olive oil is safe to take by mouth when taken as directed, but some may experience nausea while taking.
After having dental treatment, applying it to the mouth may cause a sensitive feeling.
According to the International Journal of Molecular Sciences, "…scientific evidence for the basis of [beneficial health] effects has been weak."
Bacopa Leaf Extract
According to Evidence-Based Complementary and Alternative Medicine, there is a possibility that taking Bacopa extract by mouth for up to twelve weeks, short-term is safe for adults who follow the directions.
Some side effects may include
Fatigue
Stomach cramps
Dry mouth
Increased bowel movements
Nausea
Gastrointestinal tract blockage
Increased secretions in intestines and stomach
Increased secretions of fluid in lungs
Garcinia Fruit Extract
The following mild side effects can occur while using Garcinia.
Digestive tract discomfort
Headaches
Nausea
Chrysin
100 mg of Chrysin for up to eight weeks is safe when taken by mouth.
According to Planta Medica, the herb may reduce blood pressure, though human studies need to be done to confirm this.
Forskohlii Root Extract
Forskohlii Root Extract has not been studied enough to determine whether it is safe to use or not.
However, according to the Journal of the American Society of  Sports Nutrition, there have been some reports of side effects from Forskohlii may include:
Flushing
Cough
Restlessness
Headaches
Stinging
Lawsuits
Vintage Burn Lawsuits
There are currently no lawsuits or scams involved with Vintage Burn.
Pros and Cons
Pros
The price of Vintage Burn is very affordable.
The product may eliminate fat while it does not reduce muscle.
The transparency policy allows you to know about all the ingredients the product contains.
If you are not satisfied with the product, you can get a full refund.
Cons
You can only use the product for sixty days.
The product contains caffeine, which is a stimulant.
Does Vintage Burn Work?
Vintage Burn works when taken as suggested, which includes maintaining a diet and exercise plan.
Old School Labs stand behind their products one hundred percent, as they never compromise on the quality of the ingredients used, and always make it clear to the consumer exactly what their products contain.
The makers of Vintage Burn guarantee results or return your money.
If for some reason you are not completely satisfied with your purchase of an OSL product or should have any concerns, you can contact customer service and they will be happy to help resolve your issue or will provide you with a full refund.
Where Can You Buy Product For the Best Price?
The official website sells Vintage Burn for $49.50. You can also purchase 120 of Vintage Burn Natural Veggie Capsules for $47.49 on Amazon, where you can also view customer reviews, detailed product information, and see a screenshot image of the product's label, which contains all of Vintage Burns ingredients and how much mg each one contains as well.
Other Products by the Manufacturer of Vintage Burn:
Vintage Brawn
A bottle is $49.50.
Build muscle growth and sustain it.
Ingredients include beef protein isolates, milk, egg, and natural flavors.
For best results, take one scoop before working out, anytime.
Vintage Bliss and Vintage Bloom
A bottle of 120 capsules each cost $39.50.
Vintage Bliss can help you to fall asleep faster, get a good night's sleep, and wake up refreshed and feel energized.
Vintage Bloom helps to boost your immune system by balancing your pH levels with the wide array of potent greens it contains.
Take two to four capsules at bedtime. (Vintage Bliss)
Take one scoop a day at any time. (Vintage Bloom)
Vintage Bright
One bottle contains 60 capsules and costs $44.50.
Improve your memory with Vintage Bright, enhance your cognitive function, and improve your focus as this supplement supports brain health.
Take one to two capsules two times a day with meals.
Vintage Balance
One bottle contains 90 capsules and costs $35.50.
Vintage Balance supports brain, metabolic, and heart health as it contains full spectrum, high-potency Omega 3-6-9 formula.
Take three capsules with a meal once a day.
Vintage Bend
One bottle contains 120 capsules and costs $35.50.
Vintage Bend strengthens your bones and joints while providing short or long-term protection.
Take three capsules one time a day with a meal.
Vintage Burn Alternatives
The following supplements are alternatives that you can use if you are not happy with the Vintage Burn supplement, or for some reason cannot take it.
Like Vintage Burn, the following diet supplements claim to help speed up the weight loss process when combined with a good diet and exercise plan.
Kion Aminos
Kion Aminos is a superior fat burning dietary supplement that can help maximize your workout, dramatically increase muscle growth, reduce fatigue, add extra amino acids to your daily vitamin and mineral intake to promote anti-aging, and more.
Avidity Fat-Burning Complex
Avidity boosts maximum absorption of amino acids; it helps shred fat fast and effective for increasing energy and focus.
What Users Are Saying
"I have been trying to find a good fat burner for years that gives you energy, decreases appetite and burns fat without all the side effects. Most of them gave me headaches, dizziness, and nausea or just made me irritable and snappy. Vintage Burn has been by far the best giving me consistent energy throughout the day without any crash or nasty side effects. I have tried a few of Old Schools products and they all have lived up to the hype!"
"I thought this would help as a fat burner & give me some energy but it didn't do much. I work out daily & thought it would boost my energy before I worked out. I might try one more bottle but I don't want to keep putting money into something that's not helping me."
"When I saw the price of this product I was extremely excited. Finally a highly-rated product at a decent price. However, after a couple of days using it, it's not really what I expected. I've used many thermo products over the years, this one doesn't even register in my system. I never take more than 1 pill at a time with other products. I take 2 Vintage Burns at a time and I'm yawning half an hour later. Maybe I'm just tolerant to the ingredients, not sure. I haven't noticed any weight loss either when keeping my current routine and adding the supplement."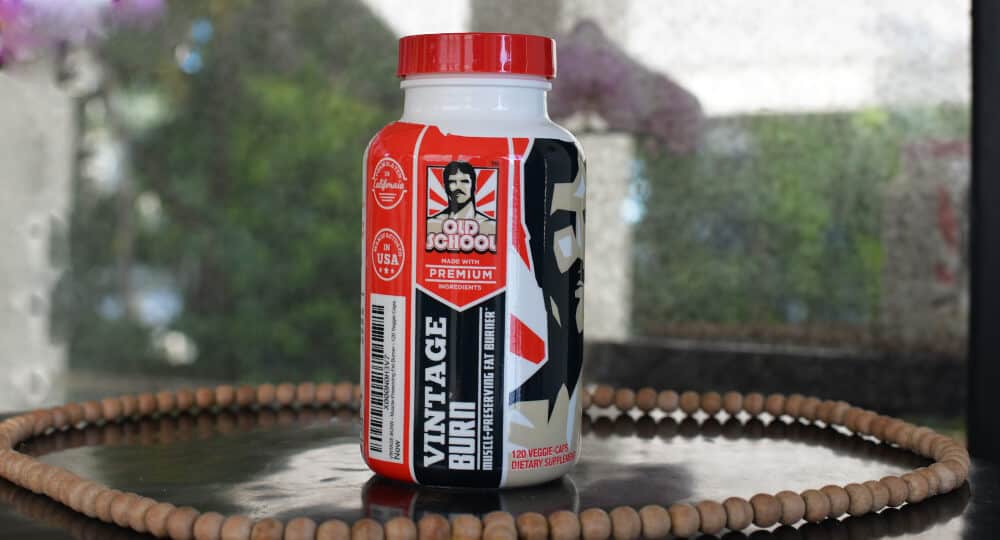 Bottom Line
The Bottom Line on Vintage Burn
Alright, we've concluded our research into Vintage Burn. There are some positives like a few favorable user comments and ease of reaching the customer service department, but we can't recommend it because of the lack of published clinical research supporting weight-loss claims. We also have concerns about the inclusion of raspberry ketones, often considered a "fad" ingredient and the company doesn't have much time in the business.
If you'd like to transform your body, we recommend going with a program that's backed by published clinical studies that don't subject the dieter to a risk of side effects.
Among the best weight-loss apps we've seen this year is one called Noom, especially since they offer their users personalized meal plans, human coaching, and support groups. Plus, users get access to customized health tips and tricks based on your eating habits, something we haven't seen before.
Noom is offering a free trial to Dietspotlight readers, which is a good sign.
Learn More About Noom »