Vitargo Review

- 11 Things You Need to Know
Vitiligo claims to be the perfect solution for individuals who are looking for that extra carb boost before, during, and after intense workouts. The brand says they offer clean, superior, and proven products to athletes at every level. The question is, are extra carbohydrates the solution for this kind of exercise, or are there other supplement options that would work more effectively?
To find out the truth behind Vitargo supplements, our team decided to take a closer look at the ingredients, formula research, potential side effects, benefits, and more. If you are ready to learn about this brand, make sure to keep reading to the bottom line!
Vitargo can be purchased through their Official Site.
Overview
What is Vitargo?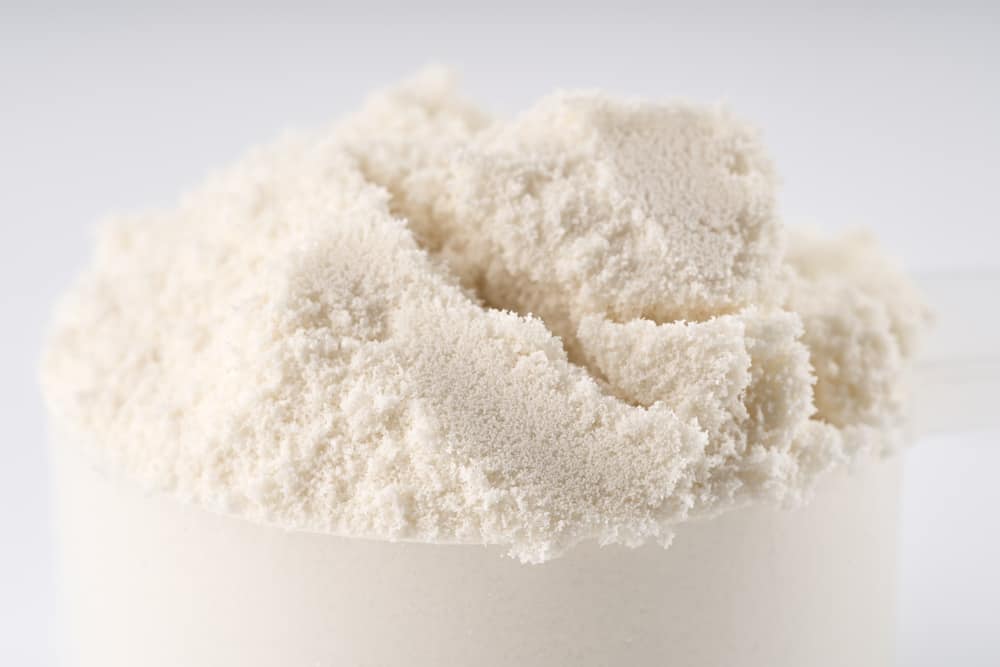 Vitargo claims it is a revolutionary energy source used by elite athletes and Olympians in all kinds of sports. The brand also says its supplements are useful for people who strive to enhance their well-being, health, and exercise performance.
Apparently, this supplement is a specially patented carbohydrate made from a variety of starch sources. However, it is mainly made from barley through a patented process, which they say results in numerous benefits over traditional carbohydrate sources, like fructose, dextrose, and maltodextrin.
Also, Vitargo says it is a high molecular weight glucose polymer, meaning its molecules are long chains of several individual glucose units. Therefore, more glucose is available in smaller amounts of powdered forms compared to other sugars.
Before delving deeper into this brand, our team decided to first take a closer look at a few of the studies related to this kind of product:
Vitargo Competitors
Who Makes Vitargo?
The Vitargo company was developed to create supplements to assist athletes throughout the world. The supplement was first patented in 1994, though the current Vitargo was not started until 2018, when Bernadette Wooster and Troy Beers secured exclusive rights to produce Vitargo products and buying assets from the previous distributors.
The brand was known as Vitargo S2 when they started and shortened it later to Vitargo. They also used this same name for their major supplement.
The company is led by Anthony L-Almada, a nutrition science expert and has more than 40 years of experience in the industry. Additionally, the company is based in Irvine, California.
Vitargo Customer Service
Individuals can find an online form on their sites to ask your queries. After completion, their customer service department should reach out to the customer.
The official company address is Vitargo Inc. 16929 E Enterprise Drive Suite #105, Fountain Hills, AZ 85268.
Scroll below for one of the best products we've seen over the last year.
Claims
Vitargo Claims
The brand purports that they are a science-based organization, and all claims on their label are supported by published scientific and researched evidence.
In particular, they claim that their product is the fastest body fuel individuals can consume before, during, and after exercise. It says it can replenish 77 percent more glycogen within two hours than other products such as maltodextrin. Other claims include that it:
Promotes approximately 23 percent better performance recovery after the users have undergone exhaustive exercise
Promotes 1.7 times faster muscle carbohydrate recovery
Produced a two times faster glycemic rise
Virtually bloated proof
The product also claims to be made from non-GMO starch. The Vitargo at GNC brand also explains that no other producers of carb products have such substantial evidence on their official website to back their claims.
Ingredients
Vitargo Ingredients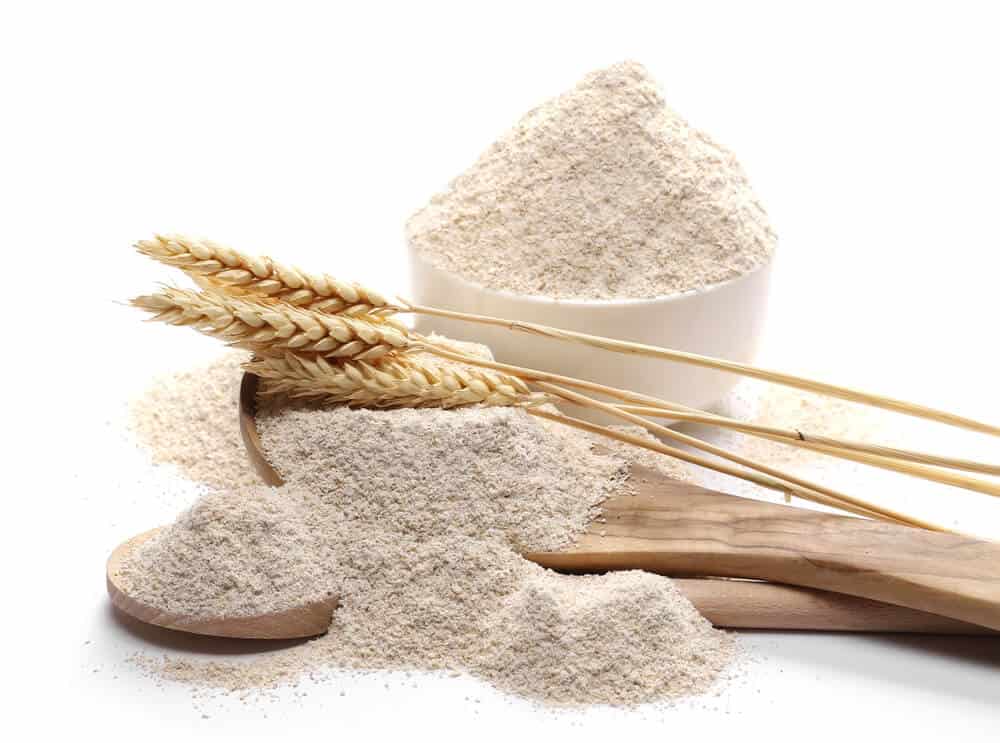 The supplement comes with the following ingredients:
Beta-carotene
Sucralose
Natural flavor
Citric acid
Fractionated barley amylopectin
The fractionated barley amylopectin is also referred to as Vitargo S2, or simply Vitargo. Vitargo products are also available in different flavors, including unflavored, natural tropical fruit, natural juicy orange, and natural grape.
Does Vitargo Work?
One study published in the Journal of International Society of Sports Nutrition purported that Vitargo, a low osmolality starch, and high molecular weight carbohydrates resulted in increased work output during the period it was tried.
Another study published in the International Journal of Innovative Science and Research Technology demonstrated that barley contains a significantly high quantity of fiber of approximately 15.6/g/100g. The high fiber imparted numerous health benefits, including hypoglycemic response, reduced cholesterol levels, increased fecal bulk, low energy density, and increased satiety.
Sweeteners have also been shown to have an effect on health. According to one study published in the American Journal of Obstetrics and Gynecology, the consumption of non-nutritive sweeteners, including sucralose among non-pregnant participants, demonstrated a change in their kidney function, appetite, glucose absorption, and gut hormonal secretion.
Another study published in the Journal of Advances in Medicine and Medical Research noted that beta-carotene is a natural antioxidant that possesses the ability to modulate leptin-insulin signaling and oxidative stress. Finally, a scientific report posted in the Journal of Pharmacognosy established that beetroot could be used as a natural colorant in food products and as an antioxidant.
Weight Loss
Vitargo and Weight Loss
One research study highlighted in the Journal of Food Bioactives revealed that among the commonly known whole grains, barley demonstrated a comparative advantage in its fiber content, which contributed to weight loss. However, this benefit was primarily seen in individuals with blood sugar conditions.
Additionally, the authors of one study published in the Journal of Food and Drug Analysis indicated that the actions of fiber alone do not reveal the observed health benefits of consuming whole-grain barley.
They demonstrated that whole grain barley contains phytochemicals such as folate, phytosterols, flavonoids, and phenolic acids, which exhibit strong antiproliferative, antioxidant, and cholesterol-lowering abilities that limit weight gain.
It is important to note that this product is not designed to help individuals lose weight, and most of the evidence surrounding barley points to its ability to improve the body's fiber content, not
Side Effects
Vitargo Side Effects
Barley might contribute to allergic reactions, especially to people sensitive to cereal grains, including rice, wheat, corn, and rye. It might also lower blood sugar levels.
As such, it is important to check with a medical professional before using this supplement.
How to Use Vitargo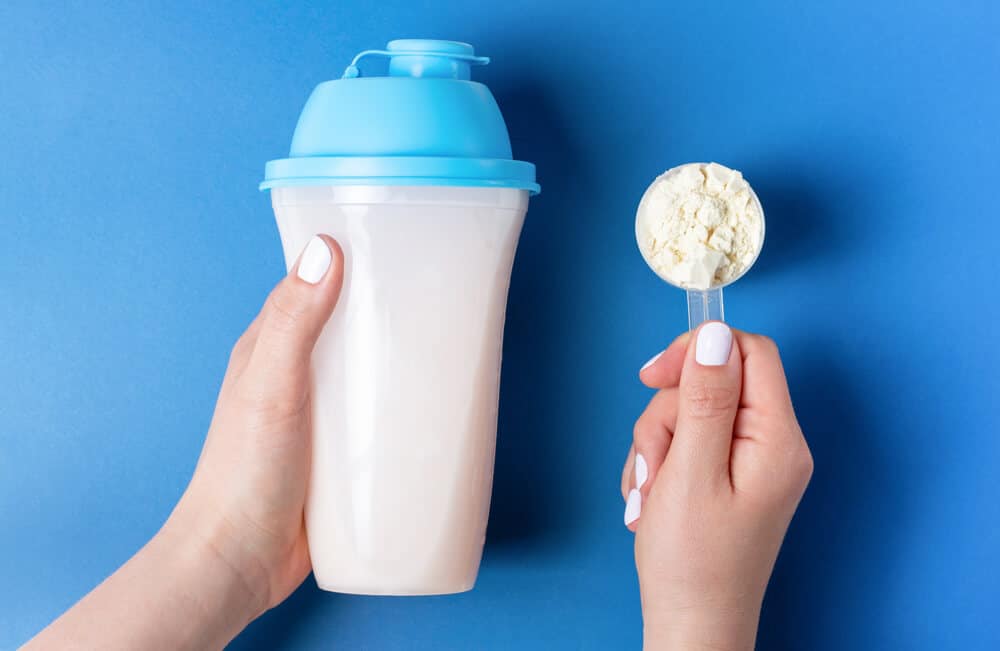 Individuals can prepare the solution by using an insulated shaker bottle, adding water and Vitargo powder. Then, shake the solution vigorously for approximately one minute before consuming.
Individuals can use it alone immediately after post-training or stack it with protein to maximize their muscle recovery. If you have high protein and carbohydrate fuel needs, taking a second serving of the supplement later in the latter might be beneficial.
For pre-fueling, users can take your supplement approximately 10 minutes before they start a workout.
According to the company, individuals doing competitive events, training sessions, and workouts that last more than 60 to 90 minutes can also benefit from the Vitargo supplement.
Cost and Where to Buy
Vitargo is made in powder form. Individuals can buy it in a single-serve packet or large tubs. The pricing of every product on the official website is highlighted below:
Single-serve packet: $3.79
Ten serving tub: $32.99
25 serving tub: $66.99
66 serving bucket: $145.99- $154.99
In most cases, Vitargo is sold on Amazon.
Pros and Cons
Pros and Cons
Pros
The product is non-GMO, gluten-free, and contains no added sugar.
This supplement may provide a healthy boost of natural carbohydrates.
Cons
These products cost more than other intra-workout and pre-workout supplements
Some customer reviews complain of poor powder consistency.
This supplement may not aid with weight loss.
Bottom Line
Bottom Line on Vitargo Results
The Vitargo supplement might be the ideal option for individuals who are looking for boosted energy with carbohydrates throughout their high-intensity training. Additionally, the product can be included in the intra-pre and post-workout regimen.
Generally, most customers like this supplement based on its numerous benefits. However, many reviewers have complained that the supplement does not easily dissolve in water and has poor consistency. Additionally, the product seems to be a bit more expensive when compared to other, similar workout products.
Overall, if you are looking to improve your health and even lose some weight along the way, there are many options available, like the Noom program. This system focuses on helping users make healthier choices, keep track of their nutrition, and aid in any weight-loss efforts.
Some of the tools offered by Noom include biometric health tracking, food logging, coaching sessions, tons of community support, and personalized daily educational lessons based on your eating habits. If you are interested in giving this program a go, make sure to check out their free trial offer.
Learn More About Noom »