Vitaslim Review

- 12 Things You Need to Know
Vitaslim offers multiple dietary supplements claiming to help users lose weight in multiple ways. Through appetite suppression, attacking fat deposits, removing excess fluids from the body, these products claim to help individuals lose weight with only a few capsules. The question is – are any of these claims true?
Our team took a closer look at the herbal supplements' ingredients, formula research, potential side effects, benefits, and more. Keep reading to get to the bottom line of Vitaslim and their weight-loss products!
Vitaslim can be purchased through their Official Site.
Overview
What is Vitaslim?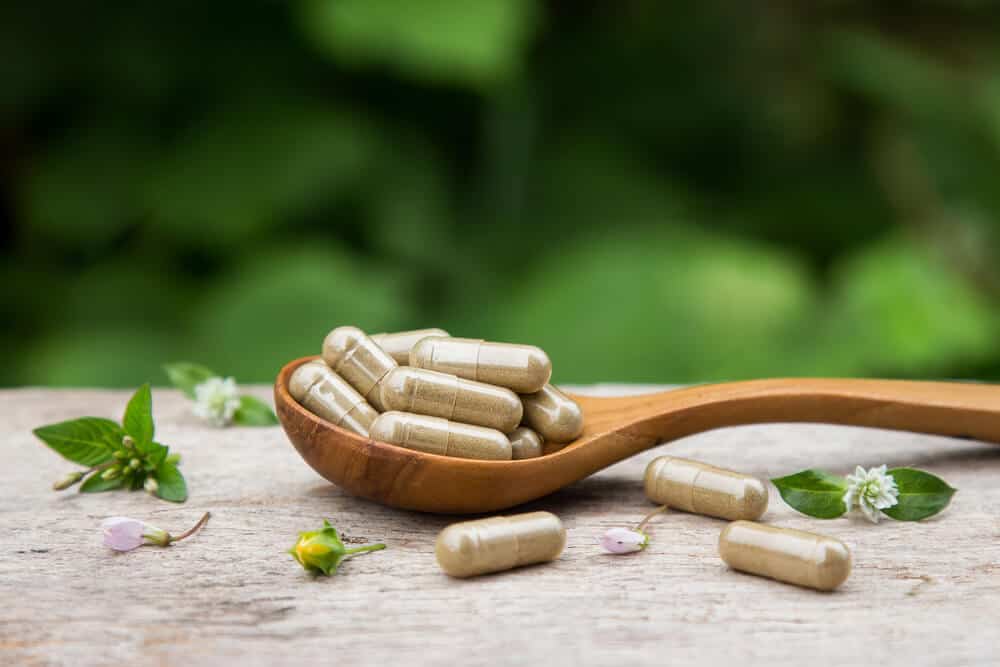 Vitaslim is a French company that offers health products focused on burning fat, slimming the body, and encouraging weight loss without a yo-yo effect. There are three primary products offered by Vitaslim, including Vitaslim LINE, Vitaslim DREN, and Vitaslim LIGHT.
Vitaslim claims to use 100% pure and fresh ingredients to control the quality of the end products. In addition, they advise combining two or more products to get fast results.
Before delving deeper into the brand, our team took a look at a few of the studies surrounding these ingredients:
Nutrition: According to some research surrounding conjugated linoleic acid, the ingredient can lead to lower incidences of obesity in some individuals.
Nutrients: This study found that "…guarana leads to an increase in energetic metabolism and stimulates mitochondrial biogenesis, contributing to control of weight gain, even when associated with high-fat diet."
Molecules: Although green tea extract may lead to some benefits in body weight, more research is needed in the area.
Vitaslim Competitors
Who Makes Vitaslim?
Vitaslim DREN, LIGHT, and LINE are produced by Capsugel, France. The product line itself is sold and distributed by Vitaslim Ltd.
Capsugel is located at F-68027 Colmar, Cedex, France, while Vitaslim Ltd. is located at Sofia 1113, Bulgaria, 18 Shipchenski prohod Blvd, floor 8, office 802.
Other locations for Vitaslim distributors include:
Italy:VISISLIM SRL, Via Carlo Conti Rossini 26, Roma (RM), Italia
Romania: VITASLIM SRL, Str. Nerva Traian, Nr. 1, Bl. K6, Sc. 2, Sector 3, Bucuresti, Romania
The company can be reached via +359 2 944 26 27. Individuals can also send an inquiry via their website contact page
Scroll below for one of the best products we've seen over the last year.
Vitaslim Products
Vitaslim offers primary products, including LINE, LIGHT, and DREN.
Vitaslim LINE claims to have biologically active ingredients that help maintain body weight and shape the figure. It also says it supports metabolic functions and enhances fat tissue reduction for fast energy release in the body.
LINE also claims it helps keep an adequate ratio between muscle mass and fat mass. The capsules are produced using a patented LICAPS technology that helps skip heat treatment of the gelatin capsules, maintaining the critical qualities of the ingredients of the capsules.
Vitaslim LIGHT claims it is a lactose and gluten-free balanced formula. It claims to suppress appetite and burn fat. In addition, it says increases the feeling of satiety.
Finally, Vitaslim DREN says it helps maintain body weight and improve the physiological functions of the body, which reduce retained fluids.
Some of the other products offered by Vitasliminclude:
Vitaslim Keto
Vitaslim Coffee
Vitaslim Plus
Collanol
MagCombo
Visilife
Stavien
Claims
Vitaslim Claims
Vitaslim claims that its products are lactose-free and gluten-free supplements which will help speed up burning fat and metabolism. In addition, the products say they will help users suppress hunger.
Ingredients
Vitaslim Ingredients
The ingredients found in Vitaslim are:
Conjugated Linoleic Acid
Green tea extract
Guarana Extract
Chromium (as Chromium (III) Chloride)
Gelatin
Do Vitaslim Work?
To see if Vitaslim works, our team took a look at a few of the ingredients in these supplements.
Conjugated Linoleic Acid (CLA)
CLA may lead to some health benefits. In fact, research in Annual Review of Food Science and Technology found that the ingredient may reduce inflammation in the body.
Research published in Nutrition & Metabolism, however, concluded that CLA does not have consistent health benefits.
Trivalent Chromium
According to the product, this ingredient helps increase the metabolism of sugar by enhancing the efficiency and operation of insulin in the body.
However, there is insufficient clinical research on chromium. Additionally, the form of chromium that has been linked to weight loss is called chromium picolinate, not trivalent chromium, according to Scientific Reports.
Green Tea Extract
Green tea also enhances abdominal weight loss, increases brain functioning, protects against cancer, and improves heart health, according to research published in Obesity: A Review Journal.
According to the Caspian Journal of Internal Medicine, green tea also contains antioxidants that prevent oxidative damage leading to chronic inflammation.
Guarana
Guarana contains guaranine that stimulates the rapid release of lipids into the body. Guarana extract also enhances the body's release of heat and metabolic processes. People use guarana to reduce fatigue since it may contain 4-5 times more caffeine than coffee, according to Food Research International.
Like green tea, guarana also has antioxidants such as caffeine, theobromine, tannins, saponins, and catechins, according to research published in Food and Chemical Toxicology.
Weight Loss
Vitaslim and Weight Loss
The combination of ingredients used by Vitaslim products has backing from research and Vitaslim reviews proving that they indeed help inadequate fat burning, leading to abdominal weight loss. However, more clinical evidence is required to conclude that the product does what it says it does.
Side Effects
Vitaslim Side Effects
Some individuals may experience. Vitaslim side effects based on the ingredients.
Guarana can cause similar effects associated with excessive intake of caffeine, such as headaches, seizures, anxiety, nervousness, upset stomach, and shakiness. Additionally, large doses of CLA may also cause the accumulation of fat.
How to Use Vitaslim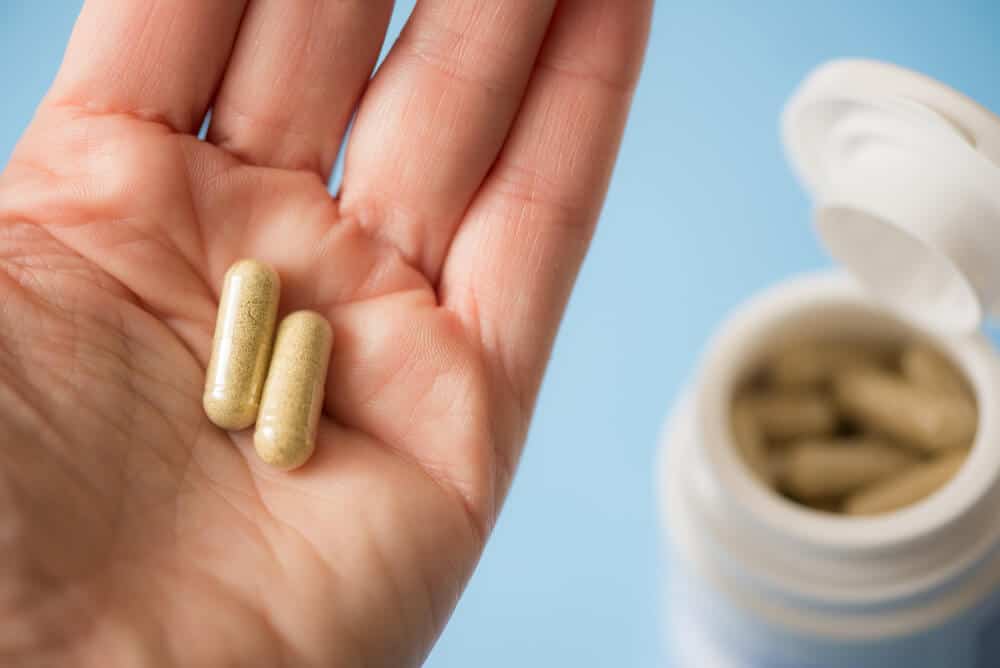 It is recommended to take 1–2 capsules before each main meal; the supplement should be taken for three months for a sustainable effect. The capsules can be taken with any drink or with plain water.
Only adults over the age of 18 can consume the products.
Cost and Where to Buy
Vitaslim can be purchased on the company's official e-shop, BeMore, for $12. Individuals may also purchase supplements from e-commerce shops like eBay for about $20.
Bemore also offers free shipping for multiple item purchases.
Pros and Cons
Pros and Cons
Pros
The products contain all-natural ingredients.
The supplements are relatively inexpensive.
Cons
Vitaslim is based overseas, which may make it difficult to contact the company and their customer service department.
Some of the ingredients may cause side effects in certain individuals.
Bottom Line
Bottom Line on Vitaslim Results
From the name, Vitaslim seems to contain sufficient ingredients to support weight loss. However, these effects may be better observed when accompanied by a regular exercise routine. Additionally, some of the ingredients have been known to cause side effects in some individuals. Overall, these weight-loss supplements may not be the best choice for everyone.
For many, choosing a comprehensive program that provides supportive health tools leads to more success, which is why the Noom program has become so popular.
With health tracking options, custom meal plans, daily lessons, and even access to a 1:1 health coach, many users have found success with this clinically-backed weight-loss system. Plus, Noom is so confident in their program that they are offering a free trial offer for a limited time.
Learn More About Noom »