XanthoMax Review

- 13 Things You Need to Know
Over the last few years, the makers of XanthoMax have attracted extensive attention due to claims that it can "fight aging while burning fat". The makers of XanthoMax claim the product's antioxidant ingredients can fight off free radicals, as well as help you lose weight.
Does XanthoMax work to help the body absorb nutrients and improve your overall well-being as claimed? A look at the key properties of XanthoMax can help you determine if this supplement is the best choice for you.
XanthoMax can be purchased through their Official Site.
Overview
What is XanthoMax?
XanthoMax is a health supplement advertised to have antioxidants. The product has two major components: xanthohumol and turmeric.
Xanthohumol is a flavonoid antioxidant derived from hops flowers (the same ingredient used to make traditional beer). This antioxidant has earned a lot of attention because studies that report it lowered the risk of obesity in laboratory animals.
Turmeric is a spice used in traditional ayurvedic medicine.
Oregon State University – Xanthohumol may help lower "cholesterol, blood sugar and weight gain," according to recent lab research from 2016.
Frontiers in Physiology – The ingredient also works as an anti-inflammatory and antioxidant.
Foods – As for turmeric, also commonly referred to as curcumin, "it aids in the management of oxidative and inflammatory conditions, metabolic syndrome, arthritis, anxiety, and hyperlipidemia."
Products Similar to XanthoMax
How Did XanthoMax Start?
XanthoMax is a product line of the Elevacity brand. Elevacity started in 2014 as the brainchild of serial entrepreneur Robert Oblon. From an advertising standpoint, the company primarily functions as a multi-level marketing program dedicated to recruiting new members (known as "elepreneurs").
These affiliate marketers then sell supplements in stand-alone packages or as part of XanthoMax and Elevate coffee bundles.
Although the company is otherwise cryptic about its history and corporate board, you can contact Elevacity through the official website or using the following information:
How to Contact Elevacity
Company Address: 1700 Coit Road, Suite 100, Plano, TX 75075
Phone: 1-800-518-0284
Email: support@elevacity.com
Scroll below for one of the best products we've seen over the last year.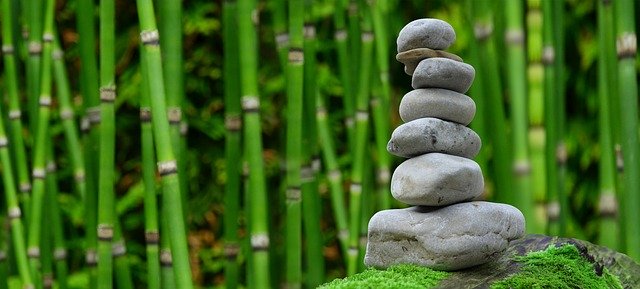 Claims
XanthoMax Claims
Elevacity claims that the XanthoMax supplement combines powerful antioxidant ingredients to boost your overall well-being. According to the company, supplements are nutraceuticals that use lipid technology to deliver health-giving additives directly to your body.
Because the antioxidants go directly from your digestive system to your bloodstream and cells, the company states that XanthoMax has a better chance of helping your body absorb nutrients while blocking out the toxins.
Ingredients
XanthoMax Ingredients
One of the major selling points of XanthoMax is its ingredient list. Therefore, an overview of this list is paramount to determining whether this product aligns with your health goals.
Although the parent company Elevacity is primarily a marketing organization, the corporation has partnered with Alternative Labs to secure the XanthoMax formula.
Active XanthoMax ingredients include the following:
Xanthohumol Extract– Xanthohumol is an antioxidant compound that occurs naturally within hops (Humulus lupulus). The antioxidant helps protect that plant against damage and gives hops its distinct flavor in food products. Over the past decade, xanthohumol has been the subject of studies examining its potential to regulate oxidation and remove toxins from the body.
Turmeric Root Extract (95-percent curcuminoids)– Turmeric is a spice derived from a herbaceous plant in the ginger family. Native to South Asia, turmeric is a common ingredient in Indian cuisine (such as curry) and preservatives, according to Foods. Turmeric may also promote gut health when included as a significant portion of a person's diet.
Caffeine– Caffeine works as a is a central nervous system (CNS) stimulant. XanthoMax includes caffeine in a measurable dosage for daily energy-boosting. According to "Caffeine in Food and Dietary Supplements: Examining Safety," caffeine temporarily increases neural activity in the brain and decreases drowsiness.
3'3'Diindolylmethane (DIM)– 3'3'Diindolylmethane is a natural compound derived from cruciferous vegetables like broccoli and kale, according to PubChem.
Phosphatidyl Choline (from sunflower lecithin)– Phosphatidyl Choline is a natural molecular compound that supports cell membranes, per the International Journal of Biochemistry and Biophysics. Some enthusiasts believe that the mixture can help dissolve cellular fat.
Other XanthoMax ingredients are as follows:
Silica
Rice flower
Microcrystalline cellulose (plant fiber)
Vegetable capsule
Does XanthoMax Work?
Elevacity's primary claims are that the xanthohumol and turmeric in XanthoMax can help the body absorb nutrients while reducing the effects of oxidation and inflammation. According to the company, the formula also helps eradicate toxins and boosts metabolism.
A leading scientific review published in National Product Communications found that xanthohumol shows promise as a health-promoting ingredient. However, the study also notes human research on the ingredient remains in the introductory stages. Research does not currently support its use as a metabolic agent for weight loss.
Given turmeric's extensive use in recipes and herbal medicine, this ingredient represents the bulk of the secondary claims. Unfortunately, experts reveal that the amount of turmeric found in supplements may not be enough to have a significant impact on health. There is also no evidence that this ingredient can significantly affect hormones or similar bodily functions.
Furthermore, there has been no peer-reviewed research on how the product ingredients interact together because there is no concrete evidence that the coffee or supplements work as advertised.
Results
XanthoMax Benefits and Results
The company claims the following XanthoMax benefits:
Improvement in nutrient absorption
Healthier metabolic activity
Increase in non-thermogenic energy
Elimination of cellular waste and toxins
Reduction in oxidation and free radicals
Improved weight management
Healthier-looking skin and hair
Details on XanthoMax and Weight Loss
Since the manufacturers claim that the product speeds up metabolism, it is natural to inquire whether there is a discernible link between XanthoMax and weight loss. Taken individually, some of the ingredients have shown promise when tested against laboratory animals.
For example, a 2014 study published in the Journal of Oleo Science found that xanthohumol-rich extracts significantly lowered weight gain in laboratory rats. The xanthohumol helped regulate fatty-acid metabolism and inhibited some intestinal absorption of fat from food based on testing. However, there is a shortage of evidence for a similar effect on people since related tests on humans are currently ongoing.
What is the 6 D.O.S.E. Experience?
The 6 D.O.S.E. Experience is a combination of Xanthomax and Elevate Coffee. You receive six samples of each for $30. The description claims the packs are "a superior way to get your body to promote its own 'Happy Hormones'."
Directions
How to Take Xanthomax
According to the company, you should take one capsule each day. The company advises that you should not exceed three tablets in any 24 hours. To maintain freshness and quality, store the pills in a cool and dry place.
Cost
How Much Does XanthoMax Cost?
One bottle of XanthoMax costs $55.00. Each bottle contains 30 capsules. For most users, this translates into roughly a month's supply of the product. If you choose their "SmartShip" option, you can get the bottle for $49.50. On Amazon, however, the price for one listing was $54, at last check.
Where can you buy XanthoMax?
You can purchase the product on the official Elevacity website. Occasionally, you can find it in online marketplaces like Amazon or eBay for about $50. Finally, you can purchase this and other Elevacity products from multi-level marketers and social media influencers.
Side Effects
Potential XanthoMax Side Effects
You may be asking yourself, "Is it safe?" The most commonly reported XanthoMax side effects to include the following:
Nausea
Dizziness
Diarrhea
Upset stomach
Because the product already contains caffeine as a primary ingredient, you may want to eliminate any other caffeinated drinks (such as tea or lattes) when taking this caffeinated product and Elevate Coffee together.
According to the Polish scientific journal Polski Merkuriusz Lekarski, these kinds of effects are commonly associated with high amounts of caffeine.
Pros and Cons
XanthoMax Pros and Cons
XanthoMax Pros:
Popular ingredients that are either part of ongoing research (xanthohumol) or have a history of use in traditional medicine (turmeric)
Easy to ingest
XanthoMax Cons:
Users have reported a high number of side effects as part of the results
No subscription service available
Some users have criticized the aggressive multi-level marketing (MLM) tactics as evidence of a scam
Experts warn that combining this and Elevate Coffee (as advertised) may result in caffeine overdose
XanthoMax Lawsuits and Better Business Bureau (BBB)
The research team found no lawsuits specifically named XanthoMax, but the BBB page for the parent company, Elevacity, shows 86 complaints in total, and 7 complaints closed in the last 12 months. All complaints listed on the BBB page are from within the previous 12 months. Customer reviews also give the company an average of 2.46 stars.
What Users Are Saying
What Users Are Saying
"I have found this product to be a great mood stabilizer and also works as a nice appetite suppressant."
"Can't tell much of a difference with or without taking these."
"I love, love, love the Happy Coffee and XanthoMax. I added them to my chocolate protein shake every morning along with a little bit of creamer. It helps a lot with the taste. I'm also not a huge fan of taking capsules, so I sprinkle them in the protein shake as well. I highly recommend you doing it like this, you will thank me later."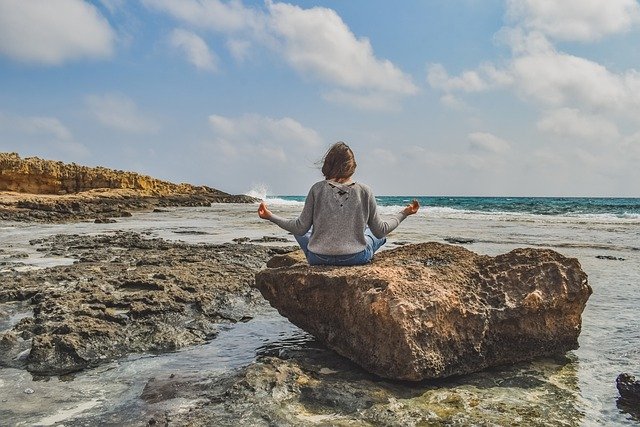 Bottom Line
Bottom Line on XanthoMax Results
The notion of a dual antioxidant and fat-burning product is appealing for many dieters. However, the "ongoing research" status of XanthoMax's key ingredient works against the company's primary claims. Experts have instead noted that some of the company's recommendations (such as combining popular product lines like this formula and Elevate coffee) can have unintended health consequences.
Given the cryptic company information and lack of customer reviews, potential users may wish to look into other antioxidant products before shelling out their hard-earned money for XanthoMax.
Among the best programs we've researched this year is Noom. We like that the system is clinically proven and shown to help you lose weight and keep the weight off. Plus, we love that you get human coaching, personalized meal plans, expert advice, exercise tracking and more.
Because they want you to be successful, they have decided to offer a free trial offer of Noom today.
Learn More About Noom »