Xenadrine Review

- 19 Things You Need to Know
Xenadrine is a fat-burning pill available at retail stores across the globe. The product claims powerful weight loss – in fact, they show one study in which users lost almost 11 pounds while those using a placebo lost only five. However, a second study showed that Xenadrine users lost a modest figure of under four pounds in eight weeks. Actual user results are clearly very inconsistent.
That said, we wanted to take a further look at Xenadrine to see if it had potential as a weight-loss solution. Read on to get our full review and Bottom Line on the product.
Xenadrine can be purchased through their Official Site.
Overview
What is Xenadrine?
Xenadrine is a unique supplement designed to help users lose weight and get fit. It includes natural products to help facilitate this change while boosting the user's metabolism and curbing their appetite. This product is also known as Xenadrine Ultimate and comes from a company that has been in business producing weight-loss supplements for many years.
Previous versions of Xenadrine contained ephedrine and were regarded as very effective for losing weight. However, this substance is dangerous and was eventually banned by the FDA years ago after several people experienced serious health problems. Now, this product uses a host of natural products to stimulate fat burn and increase the user's energy for more effective workouts without the major risks.
Xenadrine is often found in blue packaging and is offered in shiny blue capsules. This attractive appearance entices dieters to try it, but does it work? The following sections will answer pressing questions like does this product work, how does it work, what's in it, and many more.
Initially, Xenadrine products contained ephedrine, which has subsequently been banned by the FDA.
Xenadrine was quick to develop new ingredients to use in their formulas.
Xenadrine is owned by Cytogenix Laboratories, which was formerly known as Cytodyne Technologies.
This company produces a variety of other products besides Xenadrine, and most products produced by Cytogenix Laboratories are designed to assist with weight loss. Some of these include Xenadrine Clear, Xenadrine Pure, and Xenadrine NeuroHeat.
Very little information is available on Cytogenix Laboratories. Data such as this company's founding date, gross annual income, and core values are not available.
Xenadrine has gone through a number of permutations in its history as a product, and the Xenadrine story is not without controversy.
Many weight loss supplements such as Xenadrine use controversial ingredients that have not been fully studied. In the course of this review, we will familiarize you with all of the available information on Xenadrine to help you make an informed decision as to whether or not this product is right for you.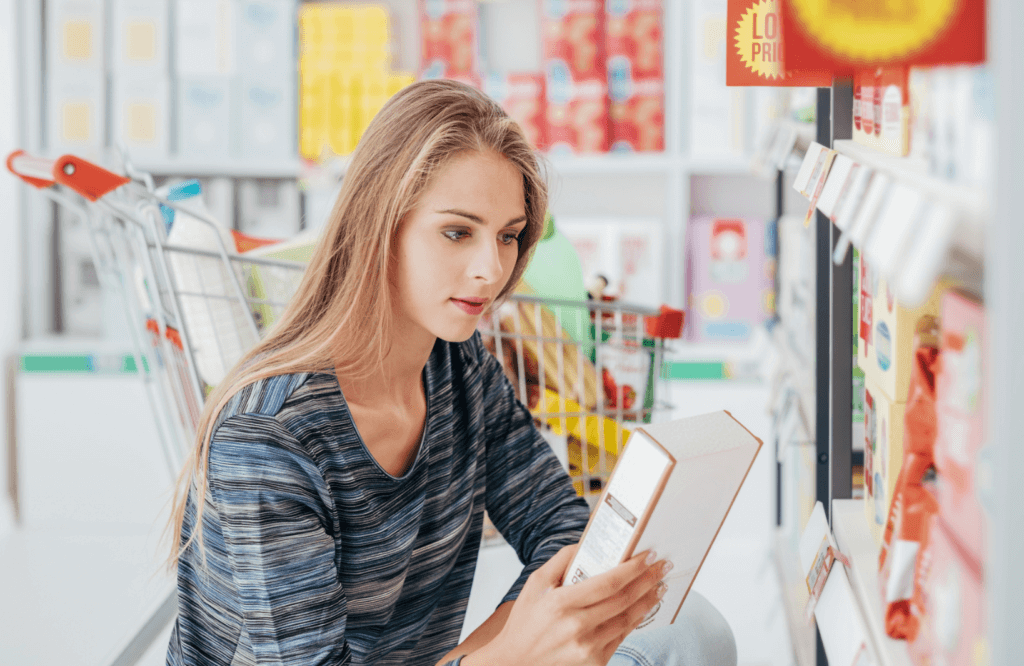 Xenadrine Competitors
Ingredients
Xenadrine Ingredients
Xenadrine uses a plethora of natural products that are often found in other weight-loss supplements. These are delivered in two formulas: the Weight-Loss and Metabolic Intensity Complex and the Xenadrine Ultimate Complex. The first functions primarily to provide energy and stimulate fat burn while the second formula helps to curb the appetite and provide balance to the body.
The Xenadrine ingredients included in these formulas are:
Robusta Coffee Bean Extract
Caffeine Anhydrous
Yohimbe Bark Extract
Garcinia Fruit Extract
L-Theanine
Spearmint Leaf Extract
Autumn Olive Fruit Extract
Ashwagandha Root Extract
Robusta Coffee Bean Extract, or Green Coffee Bean, is one of the main items used in this product.
In fact, this product includes 200mg of Green Coffee Bean in every serving, and the Green Coffee Bean used is standardized to 45% chlorogenic acids.
Xenadrine sites a study in which participants were able to see beneficial results while taking Green Coffee Bean.
In this study, the group who took Green Coffee Bean twice a day for sixty days saw an increased reduction in weight, fat, and BMI compared to the placebo group, according to the AJCN.
The researchers concluded that Green Coffee Bean is effective for enhancing fat loss in dieters.
Studies also provide evidence for its ability to spark thermogenesis in the body and increase fat burn.

Caffeine Anhydrous is simply known as caffeine and offers additional beneficial properties in this product.
While most know that it's a powerful energy and concentration enhancer, it also plays a key role in weight-loss.
Several studies have even documented that caffeine can boost metabolism by as much as 11%.
According to MedicalNewsToday, this metabolism boost combined with enhanced energy increases the number of calories a person may burn and facilitates the reduction of fat.
Yohimbe is an evergreen tree found in Africa that produces a chemical called Yohimbine in its bark.
This chemical is used in medicine and is also known to enhance athletic performance and weight loss.
According to Examine.com, scientists have also discovered fat-burning compounds that can help dieters lose weight in this Yohimbe bark chemical, which is the main reason it is included in the Weight-Loss and Metabolic Intensity Complex.
Garcinia Fruit Extract comes from the tropical Garcinia Cambogia fruit which contains hydroxycitric acid, as MedicalNewsToday reports.
Some studies show that HCA from Garcinia Cambogia can boost fat burn, facilitate weight-loss, and curb appetite, but these outcomes may be slight and are not guaranteed.
More human studies are needed to produce more concrete conclusions on the effects of this fruit extract.
According to Examine.com, L-Theanine is an amino acid that doesn't get associated with weight enhancing supplements, but it is often associated with relaxation and stress relief.
However, when combined with caffeine, it does even more to enhance cognition and focus. This may help people perform better in workouts and even make better dietary choices.
Spearmint is an herb that is commonly used for culinary purposes, but it may also aid in digestion and help with nausea and vomiting.
This herb also contains antioxidants, and it may help to improve memory, as MedicalNewsToday says. It's unclear why the company chose to include it in the Xenadrine formula, but it may be included to counteract the effects that caffeine often has on the stomach.
Autumn olive fruit extract contains lycopene, which has antioxidants and is often associated with the prevention of chronic disease, according to National Agricultural Library
The reason for its inclusion in this formula is unknown, but it may offer these health advantages as a bonus benefit to users.
Ashwagandha root extract is also included, which is often used in medicine to ease stress.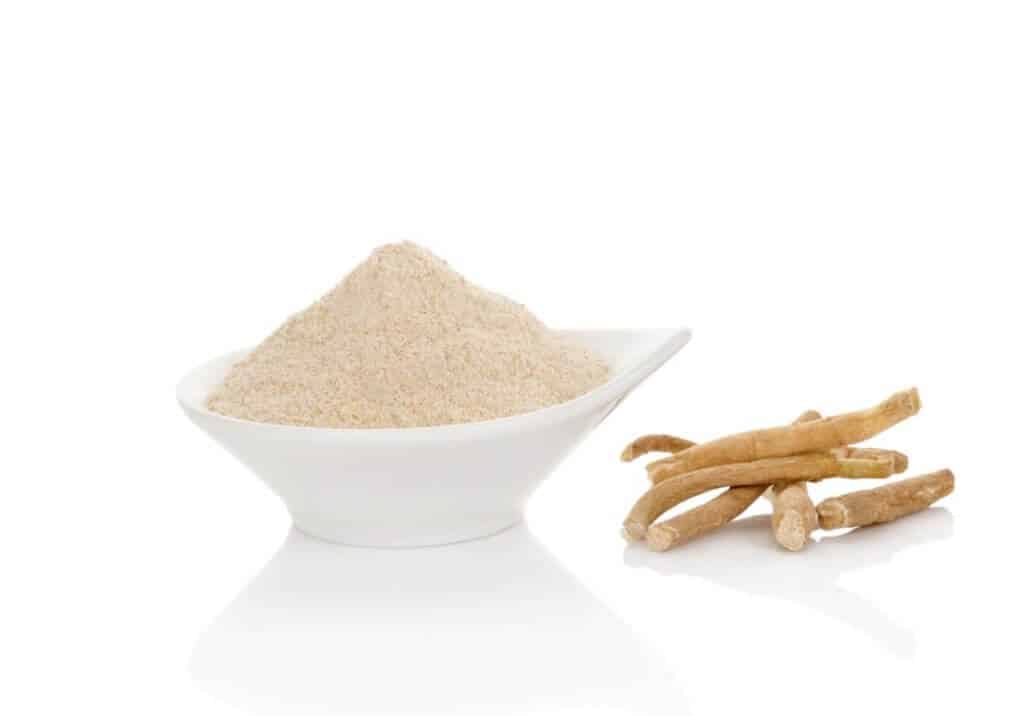 This may also counteract the effects of the high caffeine content in each serving.
Other products that are included for preservation or encapsulation are not listed on their website or on the packaging.
This can be dangerous since some commonly used substances such as gelatin can cause allergic reactions in some people.
However, users may be able to call the company to get these additional details if they have any severe allergies.
For this product, Xenadrine only provides information on the active ingredients. Information on the ingredients used to make the capsule or suspend the other ingredients is not available.
The main ingredient in Xenadrine Ultimate is Coffea robusta extract. Also called green coffee extract, this ingredient is common in weight loss supplements.
This product also includes anhydrous caffeine, which is commonly used to boost athletic performance. Xenadrine Ultimate also includes Yohimbe bark extract that has been reduced to 6% yohimbine.
A special formula was created for Xenadrine Ultimate includes:
Garcinia cambogia
L-theanine
Spearmint leaf extract
Elaeagnus umbellata extract
Ashwagandha extract
Xenadrine's other product, Xenadrine NextGen, features a double-pill design.
Another pill is contained inside the first pill for slower release. Xenadrine has provided information on inactive ingredients for this product, and these ingredients include gelatin, microcrystalline cellulose, dicalcium phosphate, stearic acid, magnesium stearate, and silicon dioxide.
Xenadrine NextGen contains many of the same ingredients as Xenadrine Ultimate, but a few extra ingredients have been added to this formula.
These additional ingredients include:
Longan extract
Nutmeg
Theacrine
Rhodiola extract
This cocktail of ingredients appears to be designed to stimulate metabolism while providing enhanced mental clarity and calm.
In the next section, we will examine the main ingredients to determine whether or not Xenadrine is effective for promoting weight loss.

Green Coffee Extract (Coffea Robusta)
Green coffee bean extract has been linked to weight loss many times, and even offers outstanding energy boosts as well.  One study from 2011, for example, confirms that the effectiveness of green coffee as a weight-loss supplementation can actually have positive effects, moderately helping to improve body weight and composition.
According to Gastroenterology Research and Practice, another study affirms that ingesting green coffee before exercise may induce an improvement in glucose and insulin levels, which may eventually work towards a better metabolism performance, though the reviewers noted the quality of the studies was a hindrance to the significance of results.
Caffeine Anhydrous
According to the Journal of Strength and Conditioning Research caffeine anhydrous is linked to improvements in energy and exercise performance.
Thanks to its ergogenic effects, it has been confirmed by a study on men who regularly trained from 2016 that it can improve overall training performance and resistance, as it works as a perfect tiredness inhibitor and energy booster.
Garcinia Cambogia
Garcinia cambogia is an Asian herb used many times as a weight-loss supplement as well as an energizer and even as a sexual booster. It has been studied as a potential treatment for obesity, burning fat and affecting body compositions though science is out about just how effective the ingredient may be.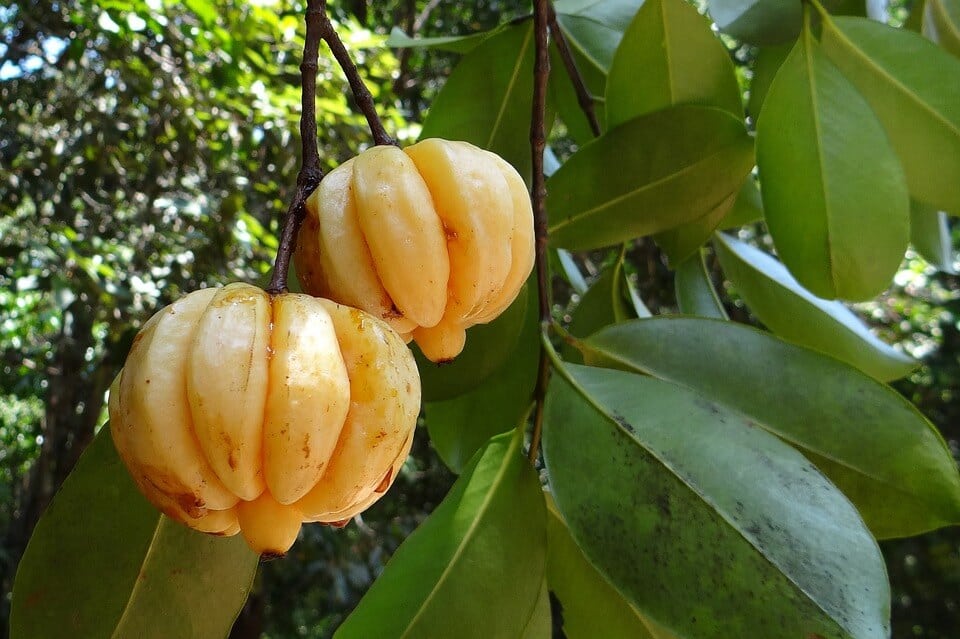 Spearmint Leaf
The main use of spearmint within Xenadrine is to provide a different type of flavor and an aromatic essence. The spearmint oil is, in fact, one of the most used essences in the market, thanks to its distinctive smell and overall ease of use.
However, it is also noted that spearmint may also provide some digestive benefits, making the supplement to be easier to ingest and much sweeter.
Yohimbe (Pausinystalia johimbe)
The Yohimbe bark extract is a chemical alkaloid which helps to provide certain benefits that no other ingredient can. Its sensory properties make it a magnificent addition to the Xenadrine ingredients, as it promotes sexual health, comes with anti-oxidant effects, and even helps with certain mild mental problems, according to NCCIH.
Other benefits from Yohimbe can be energy boosts, athletic booster and, of course, it also helps with weight loss.
Ashwagandha
According to the African Journal of Traditional, Complementary and Alternative Medicine, an excellent source of withanolides, which helps to provide many benefits including energy improvements, promotes a better immune system and even helps to enhance memory and cognition.
What's even better, it has been linked to antioxidant effects as well.
Two other ingredients which are part of Xenadrine Ultimate are L-theanine and autumn olive extract. Both of these ingredients come in low amounts which don't have a big impact on how the product works. However, both are linked to relaxation and relief of stress and similar mental-enhancement benefits.
Scroll below for one of the best products we've seen over the last year.
Does it Work?
Does Xenadrine Work?
It appears that the main active ingredient in Xenadrine products is caffeine. Xenadrine previously contained ephedrine, which is considered to be a methamphetamine analog.
It's undeniable that stimulants will promote greater physical activity while reducing hunger, but the long-term effects of consuming powerful stimulants can be quite harmful.
According to Journal of the International Society of Sports Nutrition, another study was conducted to determine the effects of coffee/caffeine on sprint performance.
While doing better in the 100-meter dash isn't the main advertised purpose of Xenadrine, increased energy is a core objective of these types of weight loss products.
The results of this showed "COF [coffee] may be considered a suitable source of pre-exercise caffeine for high-intensity exercise." Coffee is a popular source of caffeine.
According to Journal of Obesity, in 2011, a team of researchers compiled the available data on the efficacy of Garcinia cambogia for weight loss.
According to their research, this substance does provide temporary assistance in losing weight.
The researchers went on to state that this effect is minimal, and that there are various problems with the research that had been done on Garcinia cambogia.
It would seem that Ashwagandha root is included in Xenadrine to offset the manic or otherwise mood-altering effects of consuming stimulants.
Longan has been studied for its efficacy as an anti-inflammatory.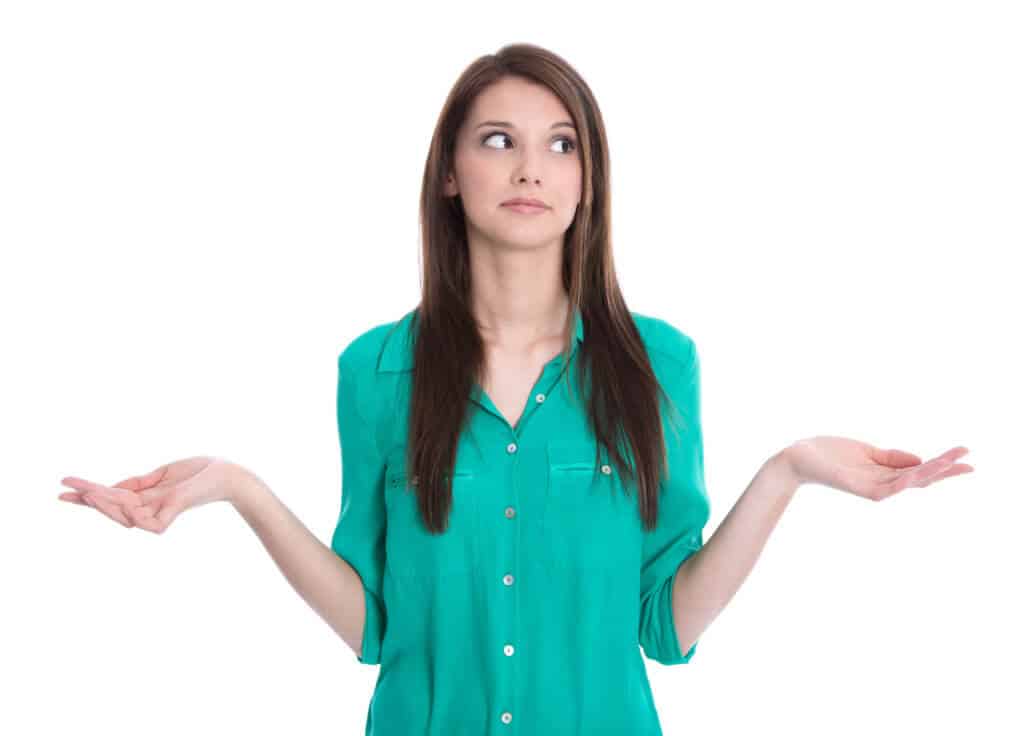 It is unclear why this ingredient would be included in Xenadrine NextGen, but one study, according to Evidence-Based Complementary and Alternative Medicine, confirmed that a water extract of longan may reduce inflammation.
A study published in the journal Nutrients claims that a branded form of theacrine may make users feel as though it increases cognitive function and mood.
According to BMC Complementary and Alternative Medicine, a 2012 study determined that research done to establish the fatigue-reducing effects of Rhodiola rosea is inconclusive due to methodological errors.
In summation, some of the ingredients used in Xenadrine seem to have been confirmed by medical science as being effective for weight loss and increased energy levels.
However, many of the ingredients included in Xenadrine seem useless for the intended purposes. No studies have been done on the efficacy of Xenadrine in particular, and available marketing material is biased.
Special note should be given to the fact that the main active ingredients in Xenadrine are forms of caffeine.
Since methamphetamine analogs are no longer legal, this company has opted to use high doses of caffeine instead.
Caffeine is not safe for prolonged usage at high doses, as we will discuss in a later section.
When approaching weight-loss supplements, you may ask yourself, does this product work?
It's difficult to determine whether a product works based on scientific studies alone, especially since there are no existing clinical trials that have been done on this specific formula.
Studies done on each individual ingredient suggest that this product should be effective, but there's no way to know how it works when used by everyday people.
Favorable findings have come about as a result of studies on the majority of the items that go into the formula including Green Coffee Bean, Caffeine, and Garcinia Fruit Extract.
However, to get a more authentic view of how this product works, it's important to take a look at what real users have to say about its effectiveness.
Taking a look at feedback from verified reviewers can give you the information you're looking for while researching this product.
Xenadrine Reviews
Examining Xenadrine reviews can give prospective shoppers a better idea of what they can expect when using this product.
Each Xenadrine review offers insight into unique types of users and can help determine who should use this product and who may be better off staying away.
Every authentic Xenadrine review supplies a sense of the effectiveness of the product and makes the weight-loss supplement community more knowledgeable. Here is what some users had to say about Xenadrine:
Dropped the weight like butter
No jittery side-effects
I lost over 30 pounds
Workouts are easier
Curbs cravings and gives energy
Waste of money
Gave me no energy
Made me nauseous
Did nothing for me
The vast majority of reviews on this product are positive, but some are not so good. Many people were able to lose at least thirty pounds, and they also experience more energy and easier workouts.
Other users report curbed cravings and no side-effects whatsoever. However, other users saw no changes while using this product, and some even experienced adverse effects like nausea and upset stomach.
Xenadrine Benefits and Results
Xenadrine benefits vary from person to person, and so do the Xenadrine results. When the product works successfully, the benefits list includes:
More energy
Better focus
More fat burn
Curbed appetite
Convenience
Increased metabolism
Weight-loss
Not everyone will experience these outcomes, but those who have a favorable experience may feel at least one of these effects.
Many of them also work together for greater weight-loss and promote an even better outcome.
For example, more energy can increase activity and enhance workouts which leads to burning more calories.
This aids the curbed appetite and metabolism increase that burns more calories at rest and leads to a greater reduction of body fat.
Those who don't see any benefit from using this product may want to try another supplement or may need to take a different approach.
The fact is that taking supplements alone won't make most people lose weight.
The best way to lose weight is to eat a healthy, reduced-calorie diet and workout several times per week, but adding supplements to this regimen may be able to help.
Xenadrine does appear to be effective for many people. There are thousands of positive reviews for Xenadrine on the internet.
Many people report losing fifty pounds or more by using Xenadrine.
However, it should be noted that "magic" pills that make you lose weight while doing nothing do not exist.
The makers of Xenadrine are careful to point out that their product is only effective when you maintain optimal hydration, eat normally and get plenty of exercises.
If you already enjoy an active lifestyle, Xenadrine may be able to provide you with an extra edge to achieve the weight loss results that you desire.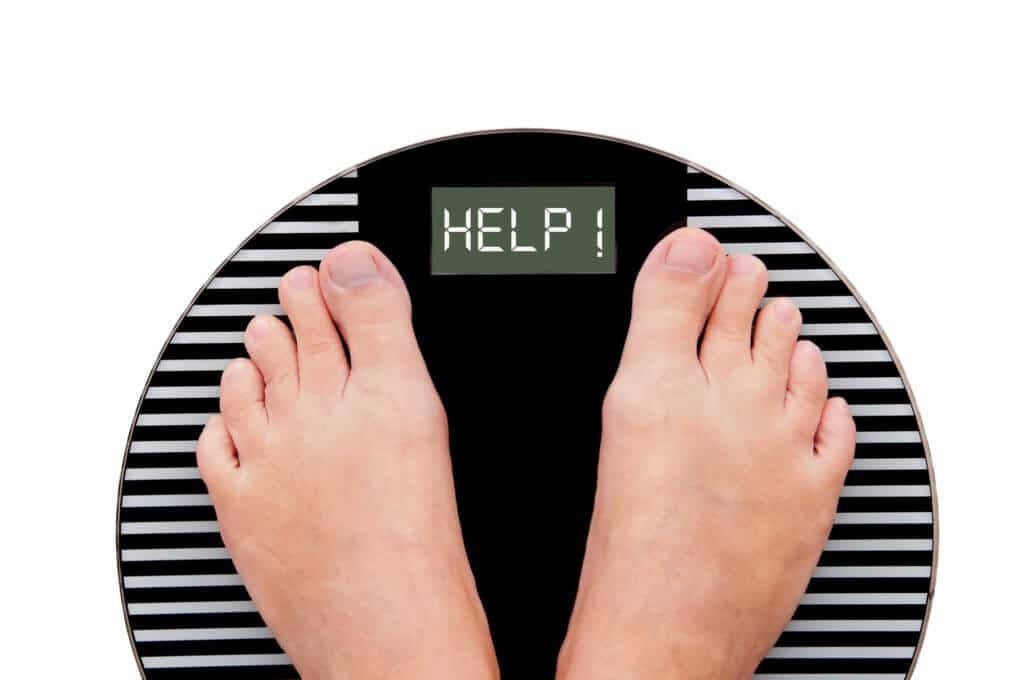 Weight Loss
Details on Xenadrine and Weight Loss
On its website, Xenadrine provides a study regarding the use of green coffee extract for weight loss.
This study claims that individuals that ingested green coffee extract over a 60-day period lost twice the amount of weight as the control group.
This would seem to indicate that Xenadrine is effective for weight loss.
It should be noted that caffeine withdrawals can result in a greater craving for food and lower energy levels.
Therefore, it can be surmised that weight-loss effects from using Xenadrine would only persist as long as Xenadrine is ingested.
Ingesting Xenadrine perpetually, however, can be detrimental to both your finances and your health.
At best, Xenadrine should be used for a brief period of time in order to enjoy a boost to your weight loss goals.
While using Xenadrine, maintain awareness that the food cravings which this supplement blocks will return once you stop ingesting this product.
Xenadrine weight loss pills are produced with the sole aim to help people lose weight.
Many weight-loss pills on the market offer other health advantages to users beyond weight-loss, but Xenadrine should only be taken by those who need to lose weight.
The high caffeine content and the combination of other natural products makes this product suitable for increasing the metabolism and burning fat, but it should not be used as solely an energy booster or appetite suppressant.
Those who want to increase their energy levels simply should try taking lower doses of caffeine or drink caffeinated beverages.
Xenadrine is too potent for casual users who want it for enhanced energy or to reduce their appetite.
It should only be used in the initial stages of dieting by people who are overweight.
Those who are already at a healthy weight or who are underweight should avoid this product and other weight-loss supplements.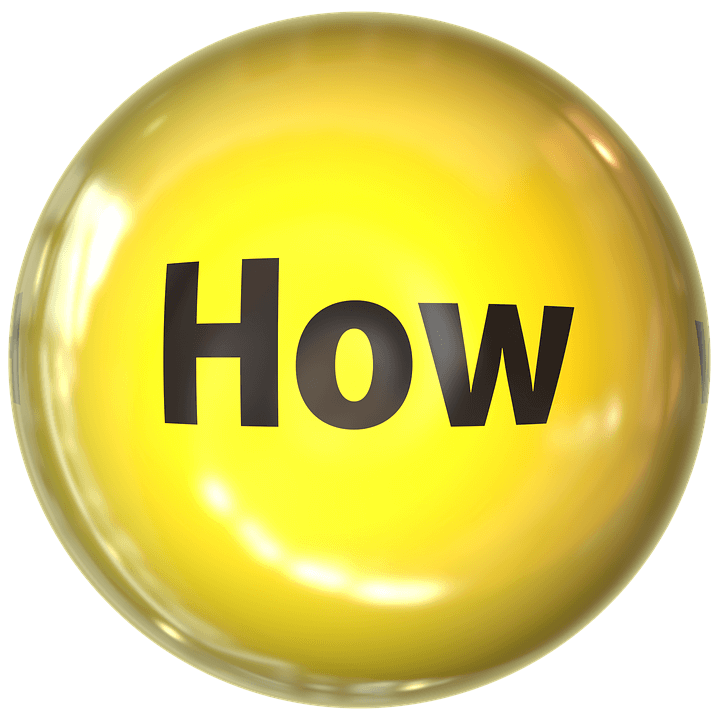 How to Take Xenadrine
Xenadrine provides explicit instructions regarding how to take Xenadrine. During the first three days that you ingest Xenadrine, one pill should be ingested 30 minutes before each meal for a total of three pills per day.
Starting on the fourth day, it is recommended that you ingest two pills 30 minutes before each meal for a total of six pills per day.
While using this supplement, Xenadrine recommends that you do not eat between meals.
This company also recommends that you drink between eight and ten glasses of water per day.
No more than six capsules should be taken in a 24-hour period, and Xenadrine should not be consumed within five hours of bedtime.
Xenadrine recommends that Xenadrine supplements be taken for eight to 12 weeks.
This company is careful not to recommend that Xenadrine be taken perpetually.
After consuming high levels of caffeine for eight weeks, however, you may develop a caffeine dependency.
Xenadrine provides no information on the best ways to ease yourself off of Xenadrine.
In the absence of this information, we will provide a few simple tips. When you are ready to stop using Xenadrine, reduce your intake to three pills per day.
After a week has passed, reduce your intake to two pills per day. During the final week of using Xenadrine, only take one pill per day. This will give your body time to adjust to the reduced caffeine intake.
Xenadrine Product Warnings
Interestingly, Xenadrine does not provide information on product warnings on their website.
No full product labels are available at xenadrine.com, which forced us to find this information from other sources.
We were able to find a picture of a Xenadrine Ultimate label online, and this label has a section devoted to product warnings.
Xenadrine should not be used by persons under the age of 18. Do not use Xenadrine if you are nursing or pregnant.
It is recommended that you consult a doctor if you have a history of medical conditions or are using blood thinners.
In the warnings section, it is pointed out that one Xenadrine pill contains as much caffeine as 1.5 cups of coffee.
Therefore, Xenadrine recommends that other sources of caffeine should be forsworn while using Xenadrine.
Lastly, Xenadrine warns that you should not exceed the recommended dose and that Xenadrine should only be used as directed.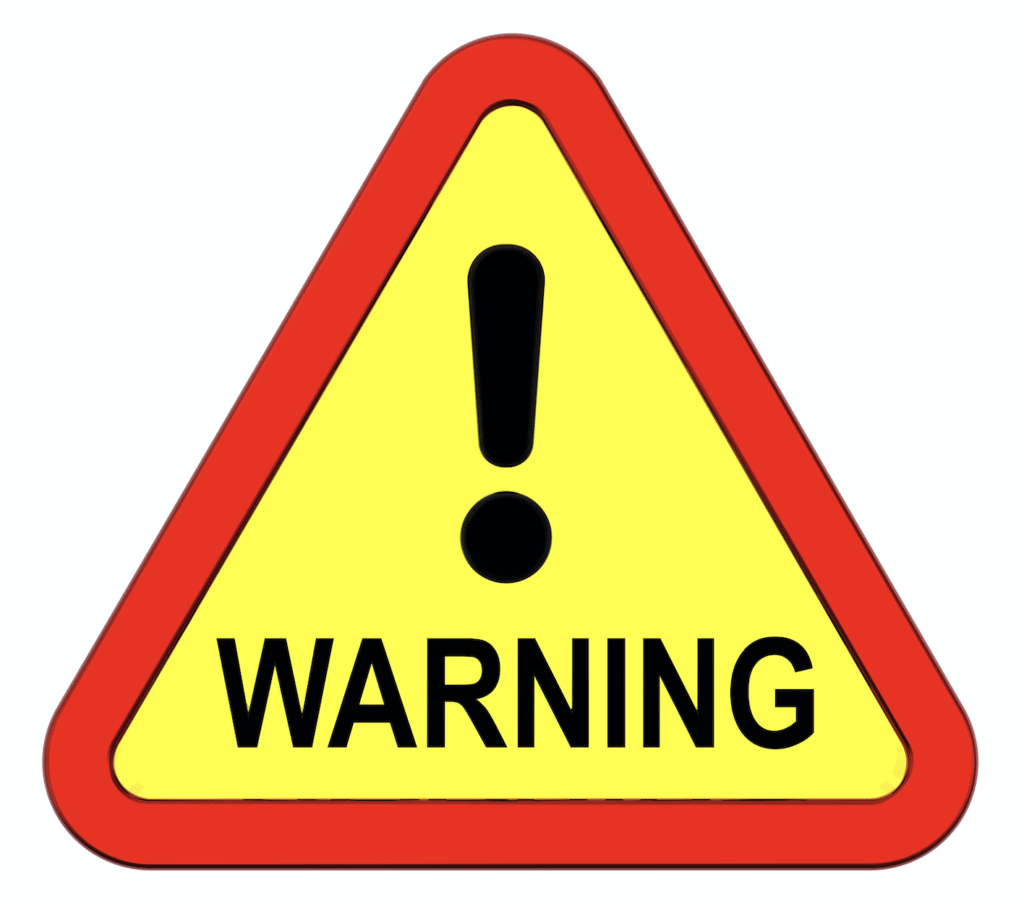 Is Xenadrine a Scam?
Talk about a Xenadrine scam is expected when many weight enhancing supplements are sold by fraudulent companies.
However, this company operates honestly and sells its products through traditional methods including well-known retailers.
There is no free trial to lure people into expensive monthly subscriptions, and there are no hidden or unauthorized fees involved in the purchase of Xenadrine.
While the product may not be effective for everyone, it is effective for many users, and it does offer benefit to dieters.
It offers a formula that has been researched by the company and is believed to help people lose weight when used correctly.
Most importantly, each bottle of 60 to 120 capsules can be purchased without a contract or an obligation to enroll in an auto-renewed subscription, which is the greatest proof that it is not a scam.
Is Xenadrine Safe?
The current form of Xenadrine is certainly safer than earlier versions that contained a methamphetamine analog. However, large doses of stimulants can never be considered to be entirely safe.
According to Xenadrine's dosage specifications, two Xenadrine pills should be taken before each meal after a three-day adjustment period.
Based on the information in Xenadrine's warning label, that is the equivalent to drinking three cups of coffee at once.
That much caffeine is sure to have some serious mental and physical effects.
Perhaps that is why Xenadrine includes ingredients like Ashwagandha that are known to calm the mind and soothe the senses.
However, it is unclear whether small amounts of soothing herbs can truly mitigate the side effects that are associated with ingesting high doses of caffeine.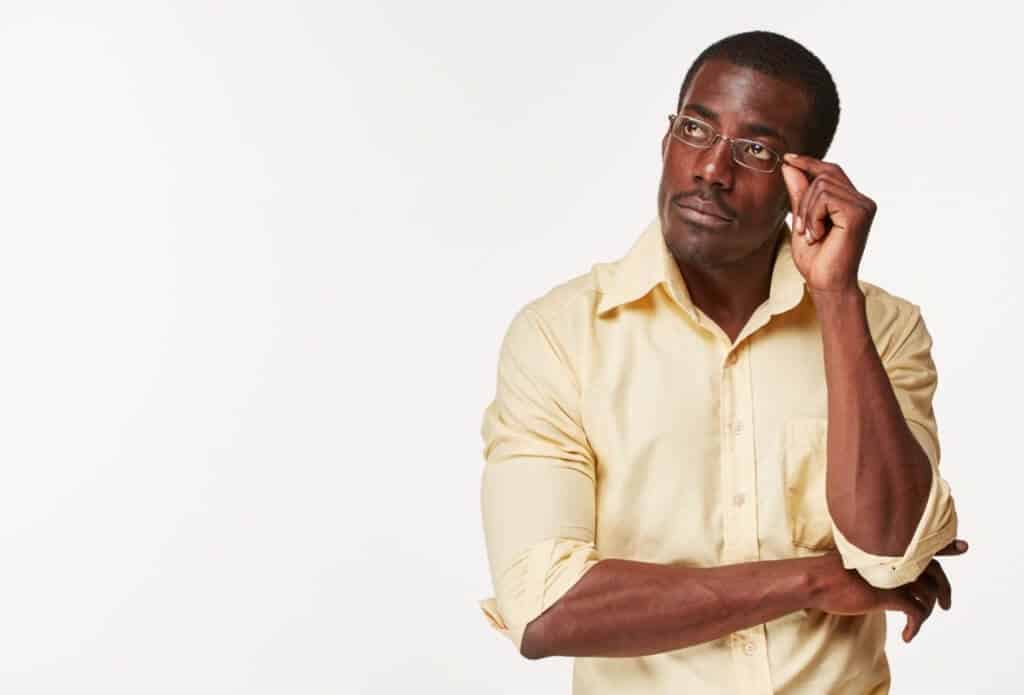 Side Effects
Xenadrine Side Effects
Some people may experience adverse effects while taking this supplement. These vary from minor to serious and can come about when taking regular doses or when taking more than advised. Some possible Xenadrine side effects include:
Nervousness
Upset stomach
Nausea
Vomiting
Increased heart rate and respiration
A headache
Seizure
Dizziness
The caffeine included from Caffeine Anhydrous and Green Coffee Bean may cause nervousness, upset stomach, nausea, and vomiting in sensitive users.
When large doses are taken, it may also cause headaches, increased heart rate, and accelerated respiration. Dizziness may also come about as a result of taking Ashwagandha and Garcinia Cambogia.
The Yohimbe included can also contribute to a rapid heart rate and even seizure.
This is typically a hazard when taken in high doses, but all users should be cautious when ingesting this ingredient.
Ingesting high levels of caffeine can produce a number of distressing side effects.
These side effects include stomach irritation, nervousness, vomiting, and increased heart rate.
High doses of caffeine may cause chest pain, agitation, and ringing in the ears.
One of the other main ingredients in Xenadrine, Garcinia cambogia, can cause dizziness, dry mouth, headaches, and upset stomach.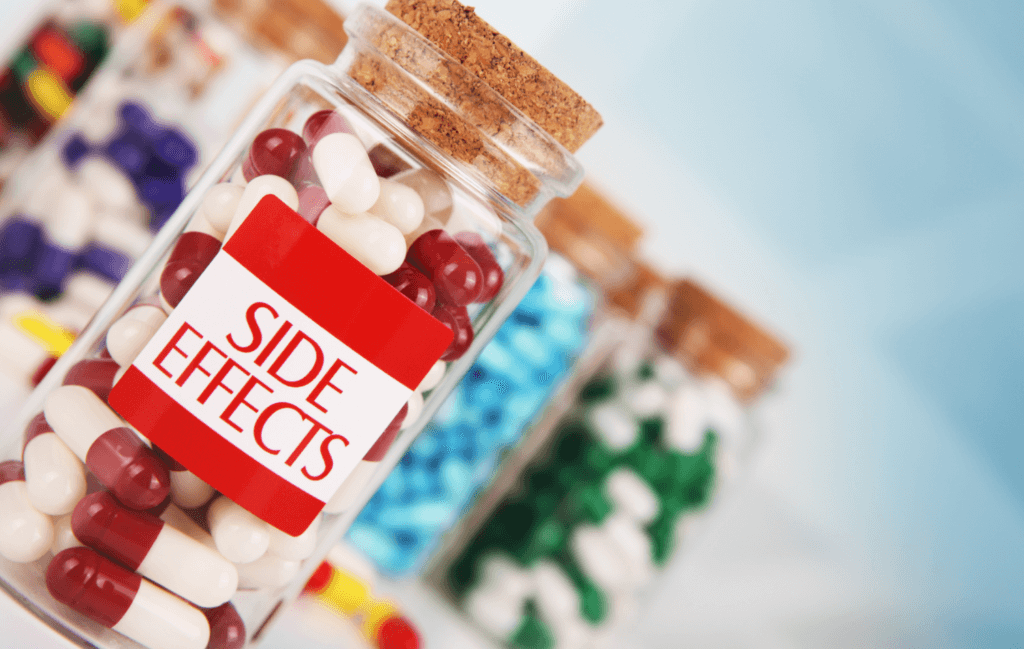 Cytogenix Laboratories, makes it hard to evaluate the potential side effects of Xenadrine because they do not provide dosage information for most of the active ingredients in this weight loss pill.
While Cytogenix Laboratories does provide information on the caffeine levels in Xenadrine, all other pertinent dosing information is left out of the equation.
As a telling indication of how frequently Xenadrine changes their formulas, this Livestrong article from 2017 lists the side effects of ingredients that are no longer included in Xenadrine products.
In the past, it appears that Xenadrine products included Lady's mantle, which can cause jaundice.
Xenadrine NextGen contains Clarinol, which is also known as conjugated linoleic acid.
This ingredient can increase inflammation, and Clarinol also may increase potassium levels in the body.
However, a 2004 study concluded that Clarinol is safe for long-term use by healthy adults.
Xenadrine Lawsuits
In 2003, American baseball player Steve Bechler died unexpectedly. A bottle of Xenadrine was found in his locker, and his wife sued Xenadrine for $600 million.
According to Nydailynews.com, this was back when Xenadrine still contained ephedrine. This lawsuit fueled the public outcry against ephedrine which eventually led the FDA to ban this substance.
In 2005, the Federal Trade Commission (FTC) filed a lawsuit against Xenadrine, according to nutraingredients-usa.com
The FTC alleged that Xenadrine had made false claims about its weight loss pills.
The FTC stated in this lawsuit that after ephedrine was banned, Xenadrine came out with a new product that they claimed was clinically tested as being more effective than ephedrine.
In 2009, the case was settled for an undisclosed sum.
In addition, Xenadrine was fined by the FTC in 2007 for making false advertising claims.
In this instance, no lawsuit was filed, but Xenadrine was forced to pay a fine of at least $8 million.
Some of this money went back to the customers that had been wronged. When she levied this fine, FTC Chairman Deborah Platt Majoras cautioned potential Xenadrine customers that they were "not going to find weight loss in a bottle of pills."
This fine was levied while Cytogenix Laboratories was known as Nutraquest, Inc., which means that this company has gone under at least three names since the early 2000s.
Xenadrine Alternatives
Popular alternatives to Xenadrine include MHP Anadrox and Hydroxycut.
MHP Anadrox contains a different main ingredient than Xenadrine. This product contains nitric oxide, which supposedly increases blood flow throughout the body.
MHP Anadrox is commonly used by bodybuilders, and this product also reportedly helps with weight management.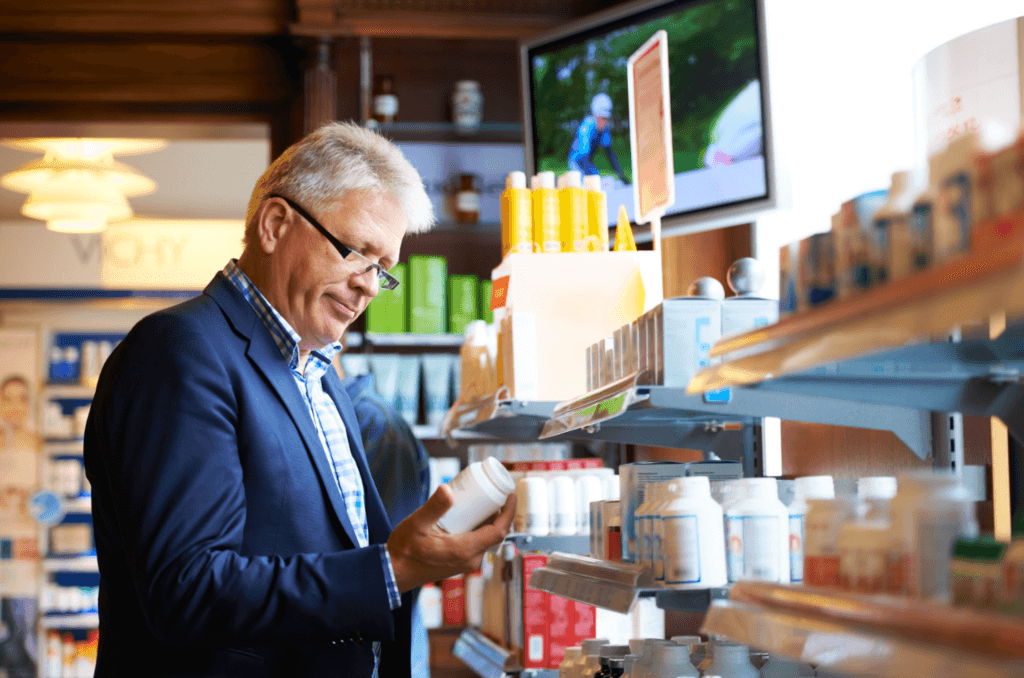 Where Can You Buy Xenadrine?
Xenadrine can be purchased at most supplement store chains. You can also find Xenadrine online at websites like amazon.com, walmart.com, and target.com.
You can also purchase Xenadrine straight from the source by visiting xenadrine.com.
How Much Does Xenadrine Cost?
Xenadrine prices vary depending on where you buy this product. The lowest prices that we were able to find were on Amazon.
Amazon offers Xenadrine Ultimate for $17.99 and Xenadrine NextGen for $29.99. Xenadrine prices are slightly higher at xenadrine.com.
Xenadrine Pros
Xenadrine certainly seems to help people lose weight. There are simply too many positive reviews of this product to conclude otherwise.
Recent Xenadrine products no longer contain ephedrine, and it appears that this company has worked hard to remove other harmful ingredients from their products in recent years.
Compared to other weight loss products, Xenadrine is relatively affordable.
Xenadrine Ultimate comes with 120 pills for around $20, which equates to about 15 cents per pill.
Xenadrine includes a number of ingredients in addition to the active ingredients that reportedly boost the efficacy of the main ingredients.
Xenadrine offers frequent promotions on its website that help you save on Xenadrine products.
Xenadrine Cons
Xenadrine does not offer a money-back guarantee. If you do not lose weight while using Xenadrine, this means that there is no recourse to be compensated.
People that use Xenadrine frequently report side effects, and it is easy to develop a caffeine dependency when using Xenadrine.
Xenadrine has gone through so many different permutations that it's hard to keep track of the trajectory of this product.
Product lines seem to rise and fall every year, which makes it difficult to generate a long-term assessment of the risks and benefits of using this product.
In response to these legal troubles, Xenadrine's parent company has had to change its name multiple times. Considering all of these factors, using Xenadrine may be dangerous.
What Users Are Saying
"I really like this product (and I've tried EVERY available product on the market). Your body becomes accustomed to products after continued use, so I try to switch up products (I usually try to have at least 2-4 products). This product doesn't cause jitters (for me), and helps give me that much needed energy boost! I mainly use these products for energy (I can NEVER sleep), so I only take 1-2/day, even though I'm awake 22 hours/days. I know they can cause issues with sleeping, but I never take them past 11:00 AM."
"This pill just helps you eat less. It tells you to take it with a glass of water (which helps you feel fuller so you end up eating less). It is effective at reducing hunger and nothing else."
"I've been taking these for over a month and haven't noticed anything different in my energy level nor weight loss."
Bottom Line
The Bottom Line on Xenadrine
Did we rush out to pick up a bottle of Xenadrine? Well, we like that all ingredients are listed online and we believe the only side effects would be associated with the caffeine, but we are hesitant to give the thumbs up. The formula is not exactly as strong as it could be and dieters report side effects and lackluster results.
People who're ready to lose that extra weight may want to leave Xenadrine behind to try out a clinically tested program with customer reviews that show nothing but positive results.
Among the best products we've seen this year is Noom. Behind the scenes you have human coaching and personalized weight-loss touches so your journey is unlike any other. We also love the combination of nutritionist-managed food database and food tracking.
Plus, Noom is available as a free trial because the makers are so confident in the program.
Learn More About Noom »