Your Super Review

- 12 Things You Need to Know
Your Super claims that their organic superfood powders are calorie-free and dense in nutrients that can boost your immunity and improve your digestion. They support their claims by stating the different roles of what is contained in their ingredients. Have you used their products before? Did they work perfectly for you without side effects?
To find out more, we decided to carry out some research on their nutrients, benefits, ingredients, and their pros and cons. We also take a look at the effectiveness of superfoods in managing weight. The bottom line of our research contains a final review that you can not afford to miss.
Your Super can be purchased through their Official Site.
Overview
What is Your Super?
Your Super is a superfood brand that manufacturers claim to be rich in minerals, vitamins, and antioxidants. The blends claim they can improve your immunity and boost your digestion. The products are 100% organic & vegan, certified, and non-GMO.
The company behind Your Super says that their products are an all-in-one solution for individuals who find it hard to stick to a healthy eating plan.
How sure are their claims? Are they based on any scientific research? Here is what we found out concerning some of the ingredients they use:
Genetics and Molecular Biology: The study shows that acerola cherry contains high concentrations of Vitamin A and C. Vitamin C has high anti-oxidation properties that effectively treat and prevent some health conditions.
Nutrients: According to this study, bananas are rich in several bioactive compounds that can boost heart, kidney, and liver health. In children, the study shows that banana consumption treats diarrhea and improves constipation. Additionally, it notes that bananas can reduce weight among overweight women.
International Journal of Molecular Sciences: The study indicates that blueberries are rich in components that are effective in reducing inflammation. It also states that the fruits strengthen bones, improve eyesight and boost the heart's health. If you need to improve your cognitive ability, the study outlines that blueberries may enhance brain function.
Your Super Competitors
Who Makes Your Super?
The Your Super company makes these superfoods. Michael and Kristel founded the company in their early 20's. After Michael was diagnosed with cancer, Kristel, his partner, was saddened but dedicated to staying positive in finding an all-natural solution to the condition.
Using the knowledge learned from her aunt, she acquired different products that included maca, chia seeds, and lucuma flax seeds. Later, she used them as ingredients to make mixes with unique health benefits that worked well for Michael. The couple then decided to share information on their functional superfood mixes with the world.
Your Super Customer Service
If you have any questions, concerns, and inquiries, you can contact the company's customer care at 213-550-5532 or email them at hello@yoursuper.com.
Scroll below for one of the best products we've seen over the last year.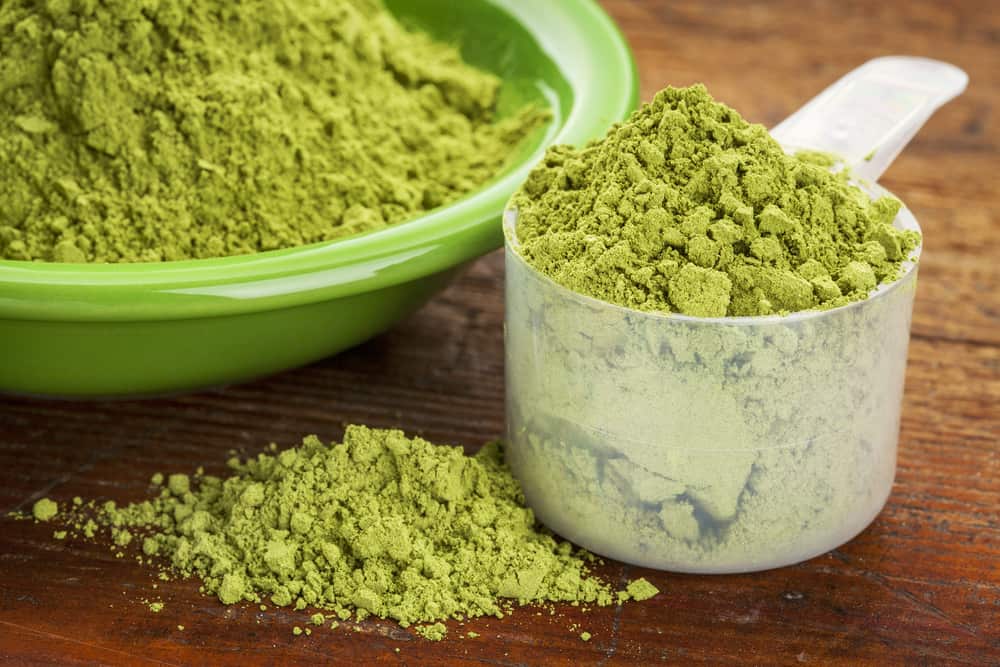 Your Super Products
Some of the popular products you can find include:
Detox Bundle
Immunity Bundle
Ultimate Health Bundle
Forever Beautiful
Moon Balance
Skinny Protein
Vegan Protein
Claims
Your Super Claims
Your Super claims that their organic superfood powders are great for the body's health. Some of their products like the Ultimate Health Bundle and the Immunity bundle can boost your immunity. Others like Forever Beautiful have antioxidants that keep the skin and hair healthy.
Amongst their top-selling superfoods is the Skinny Protein, with claims that it can improve your body's metabolism and help you lose weight. The two vegan proteins in the formula help you tame frequent and unhealthy eating habits.
Ingredients
Your Super Ingredients
The superfood's ingredients are drawn from natural plants. They are non-GMO and gluten-free. The following are ingredients in weight loss brands:
Skinny Protein
Hemp Protein
Pea Protein
Moringa
Spirulina
Alfalfa
Energy Bomb
Acai
Guarana
Maca
Lucuma
Banana
Do Your Super Products Work?
Spiked by several online reviews on Your Super products, we decided to research the effectiveness of superfoods. We narrowed our findings to the ingredients used to make weight loss products.
Banana
A study published by Nutrients shows that bananas play a more significant role in improving constipation, relieving diarrhea, and reducing the risks of heart and liver conditions. In another study, the International Journal of Environmental Research and Public Health supports the use of bananas for weight loss.
Hemp Protein
According to Comprehensive Reviews in Food Science and Food Safety, hemp protein contains essential amino acids required by your body for muscle recovery. The study also shows that, although there have been fewer trials in human beings, initial trials on animals effectively helped multiple cardiovascular and skin health issues.
Pea Protein
A study published in Sports pea protein contains strong amino acids for muscle growth and recovery after workouts.
Moringa
The Journal of Ethnopharmacology indicates that moringa can be effective in treating obesity.
Alfalfa
A study by Animals (Basel) shows that Alfalfa can improve the diet of certain animals.
Weight Loss
Your Super and Weight Loss
Some brands, like Skinny Protein, promise to help you with weight loss. However, using superfoods may not be as effective as using clinically backed solutions.
The banana and Moringa in Skinny Protein are promising ingredients for weight loss. According to the Saudi Journal of Biological Sciences, moringa contains rare substances that can aid in weight loss.
Another essential natural additive to weight control superfoods is vegan proteins. They keep you satiated, hence control unhealthy eating. Consequently, you won't gain weight by taking snacks and meals frequently.
Side Effects
Your Super Side Effects
Your Superfoods are made from natural ingredients without the addition of any artificial additives and colors. However, you need to consult your doctor before opting for any of them.
In some rare cases, these products may be associated with side effects. According to reviews, some of the side effects include:
Stomachache
Sweating
Lower blood pressure
Insomnia
Headaches
The side effects may vary according to ingredients. Once you notice them, stop taking the related superfood and seek help from your doctor.
Cost and Where to Buy
You can buy Detox Bundle, Immunity Bundle, Skinny Protein, and other superfoods from the manufacturer's website.
Registered customers enjoy a 20% discount on all their purchases. Amazon also retails the products at varying prices according to type and ingredients.
Pros and Cons
Pros and Cons
Pros
They are made from natural ingredients
Products are 100% organic and vegan
Effective antioxidants for a strong immunity
Cons
Some have side effects
They are expensive
What Users Are Saying
What Users Are Saying
"Love these mixes! Flexibility is awesome- Can use in smoothies, add in to meals or take as shots…. high quality ingredients, no fillers, pure and organic!"
"HORRIBLE! This can wasn't even half full! This is absolutely ridiculous to pay this amount of money and the can isn't half full. I will NOT be ordering this again. Buyer beware."
"The best!! I drink it in smoothies, oatmeal's and even just as a shot! I love it! I feel amazing through the day been drinking this for a year now. Even sneak it in my children's drinks. Try it!"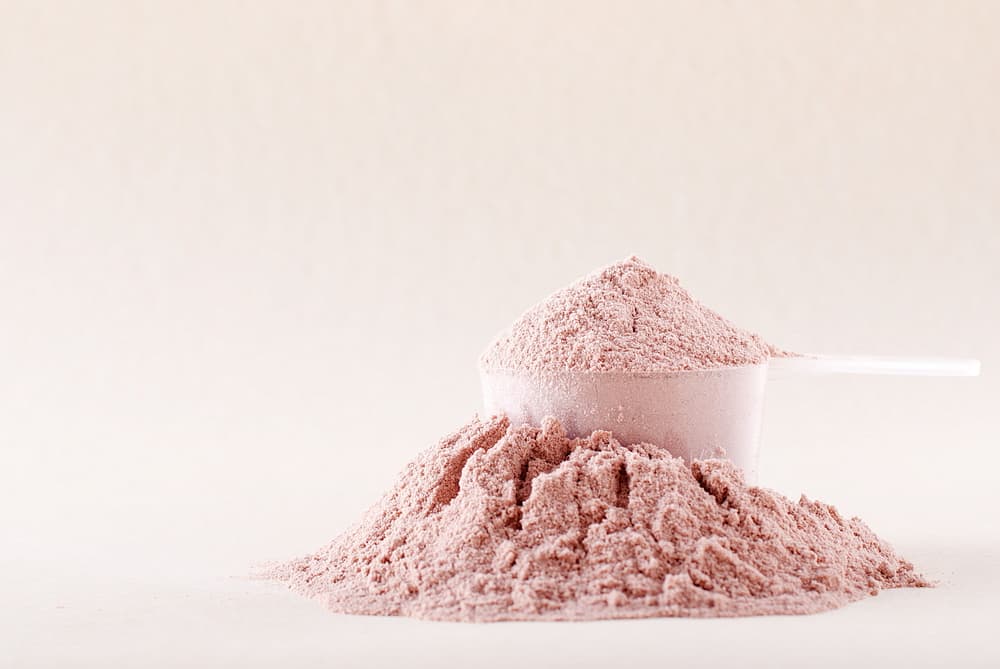 Bottom Line
Bottom Line on Your Super Results
A healthy eating habit strengthens the body's immunity and improves metabolism. Your Super contains natural ingredients with nutrients that can boost your energy and improve overall health. Despite the manufacturers claiming that the superfoods work well for weight loss, it is always advisable to consult your physician before trying them.
If you are looking for ways to improve your health and get your weight back on track, it may be best to opt for a personalized weight-loss program like Noom that is backed by multiple clinical studies.
By offering 1:1 health coaching sessions, custom meal plans, exercise tracking, food logging, and more, Noom aims to help users lose weight and keep it off. If you are ready to try these tools for yourself, make sure to check out their free trial offer available for a limited time.
Learn More About Noom »