Zeus Juice Review

- 11 Things You Need to Know
Zeus Juice supplements claim to boost exercise performance before and during workouts through a blend of nutritious ingredients. These products say they can boost energy levels reduce fatigue while facilitating protein synthesis. The question is – are any of these products really effective, or are there other pre-workout supplements on the market that work better?
Our team decided to find out the answers and learn more about Zeus Juice by investigating their products' ingredients, formula research, potential side effects, claims, and more. If you are interested in finding out more about these intra-workout products, make sure to keep reading to the bottom line!
Zeus Juice can be purchased through their Official Site.
Overview
What is Zeus Juice?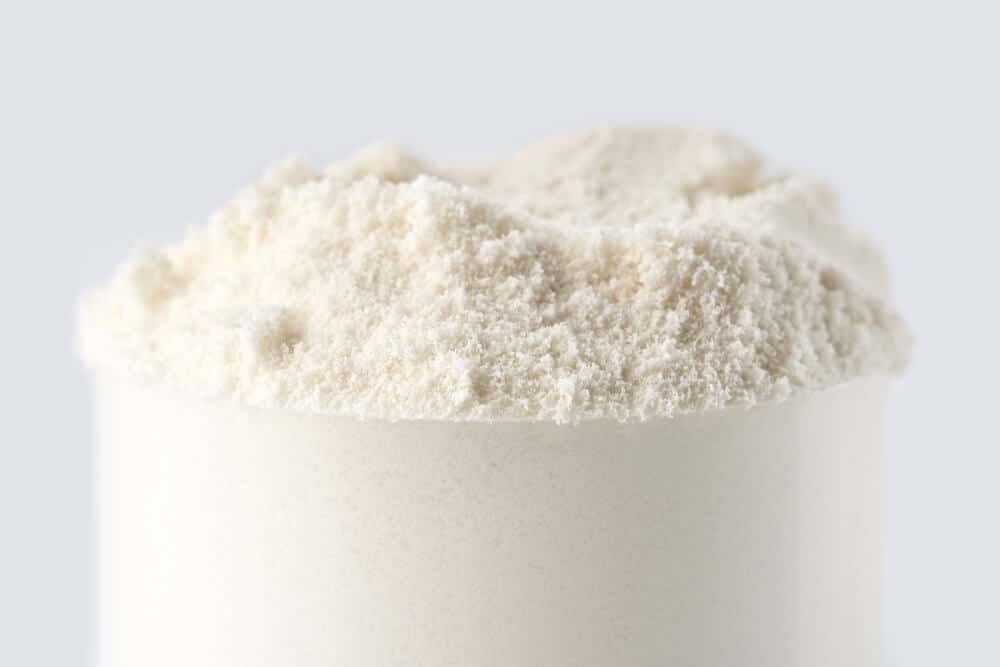 Zeus Juice is a brand that sells natural intra-workout and pre-workout supplement powders. According to the brand, these products are supposed to help promote protein synthesis while reducing muscle fatigue.
The idea behind this brand is to pick up where pre-workout supplements leave off to ensure users have the energy to power through even the most intense workout types.
Before learning more about this brand, let's take a quick look at some of the research surrounding the product:
Frontiers in Nutrition: Researchers in this study determined that protein intake over time plays a critical dietary role in helping athletes train and exercise at maximum performance.
Nutrients: This study showed that certain health beverages that contain nutritious ingredients, like vitamin D, may be able to minimize fatigue and improve sports performance.
PLOS ONE: According to this study, whey protein-based, multi-ingredient supplements produced considerable gains in lean mass and muscle strength among research participants.
Zeus Juice Competitors
Who Makes Zeus Juice?
Zeus Juice was founded by Derek Brandi, Audrey Brandi, and Trent Bolton with the idea of creating supplements with the highest quality ingredients. According to the website, the trio also wanted to create a supplement brand that was as transparent with consumers as possible.
Zeus Juice Customer Service
Zeus Juice customer service can be contacted via an online form on the company's website.
Products from the Makers of Zeus Juice
Zeus Juice makes multiple products, including:
Pre-Workout
Burst Stim Packs
Advanced BCAAs
Starter Stack
Scroll below for one of the best products we've seen over the last year.
Claims
Zeus Juice Claims
Zeus Juice claims that the amino acids and other ingredients in their formulations help to reduce muscle fatigue and promote protein synthesis. Apparently, their products can provide these benefits while providing natural energy to help keep you going during intense workouts.
This combination of ingredients is claimed to deliver a nutrient uptake for accelerated growth of the muscles.
Ingredients
Zeus Juice Ingredients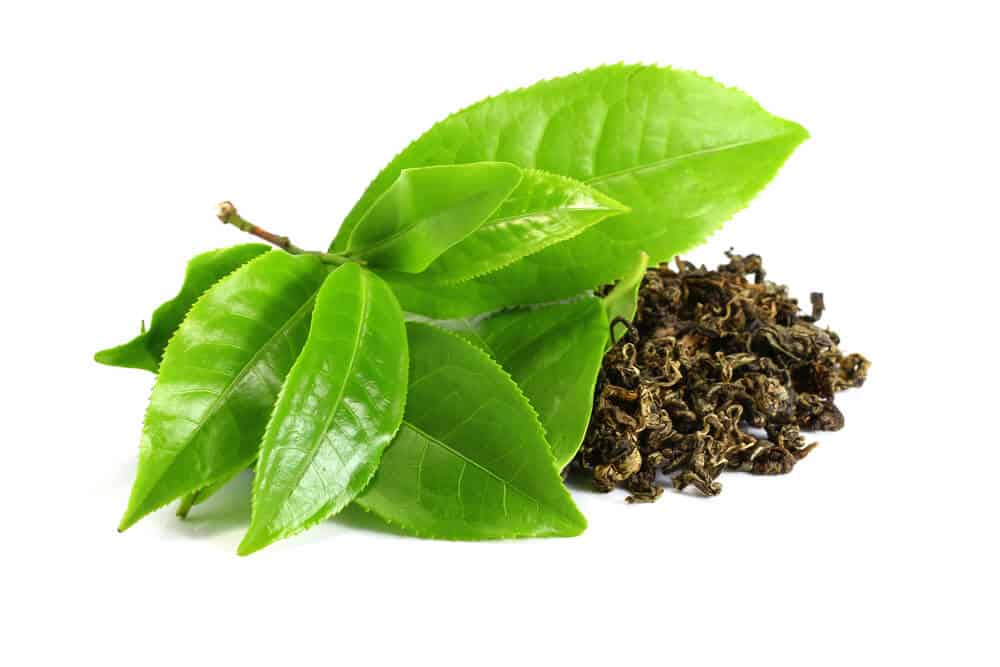 Zeus Juice ingredients are different depending on the product chosen. Some of these ingredients include:
Calcium ascorbate
Green tea extract
Guarana seed extract
Kelp extract
L-Isoleucine
L-leucine
L-valine
Potassium gluconate
Sodium chloride
Yerba mate leaf
Caffeine
Alpha yohimbe
L-theanine
Rhodiola rosea
Citrulline malate
Does Zeus Juice Work?
Our team decided to take a closer look at some of the key ingredients found in these products.
EGCG
In a study published by the Canadian Pharmacists Journal, researchers determined that participants who consumed green tea-related products lost weight compared to the control group over 12 weeks.
A different study by Advances in Nutrition further supported these findings by uncovering that fat oxidation increased during exercise and rest for those who consumed green tea preparations.
Guarana Seed Extract
Guarana is a native plant to the Amazon region that is commonly found in energy drinks because it contains high levels of caffeine. In a study published by PLoS One, researchers found that guarana could provide stimulation to individuals.
L-Isoleucine
L-isoleucine is an essential amino acid that helps the hemoglobin production process, which is the oxygen-carrying pigment found inside red blood cells. It also offers several unique functions that could make it a prime addition to exercise supplements. According to the Journal of Nutrition, l-isoleucine could limit obesity by regulating energy and fat metabolism.
L-Leucine
L-leucine is an essential amino acid used in the protein synthesis process, while also regulating metabolism and tissue regeneration. According to the Journal of Physical Therapy Science, l-leucine can help boost muscle damage recovery.
A different study from the Journal of Nutrition found that l-leucine interacts with the insulin-signaling pathway to improve muscle protein synthesis.
Yerba Mate
Yerba mate is a type of herbal tea comprised of twigs and leaves from the South American holly tree. One study released by BMC Complementary Medicine and Theories found that yerba mate decreases percent body fat without significant adverse effects.
Weight Loss
Zeus Juice and Weight Loss
Zeus Juice does not claim to help individuals lose weight. Instead, these products claim to boost exercise performance while reducing fatigue.
However, the products may be able to provide some stimulation, which may be beneficial for weight loss.
Side Effects
Zeus Juice Side Effects
Like with most supplements, Zeus Juice claims not many side effects are associated with its supplements.
However, due to some of its ingredients, Zeus Juice products may lead to jitters, anxiety, and insomnia, especially if the proper dosage is not followed. It is always best to consult with a medical professional or a nutritionist before starting a new supplement routine.
How to Use Zeus Juice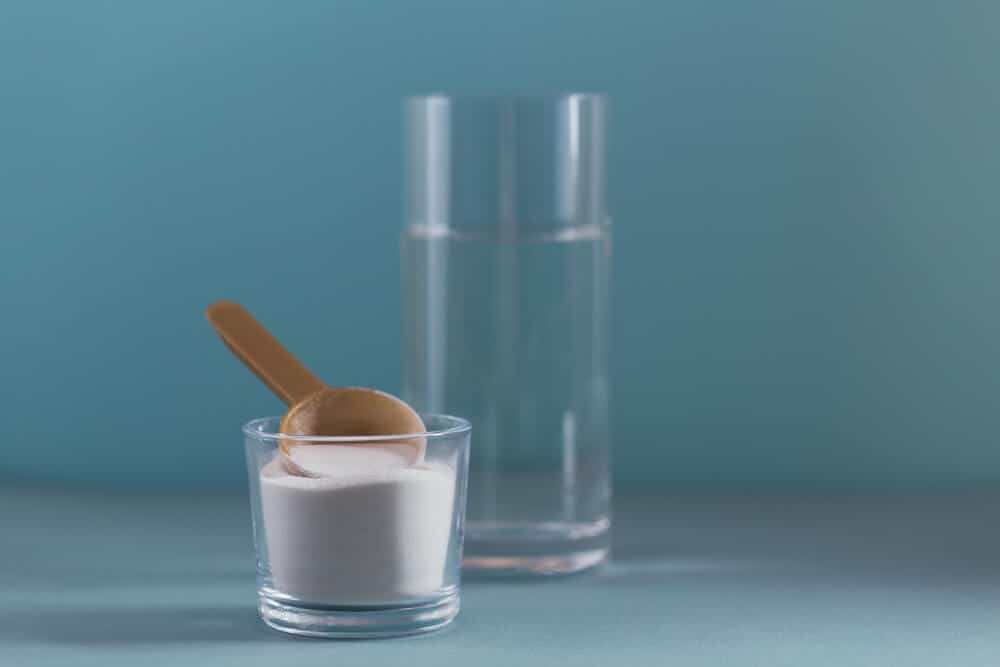 To use Zeus Juice products, combine one scoop of powder with 8-12-ounces of water and consume before, during, or after a workout.
Cost and Where to Buy
Zeus Juice can only be purchased through the company's website and the prices range, depending on the product, from $14.99 to $24.99.
Pros and Cons
Pros and Cons
Pros
Zeus Juice flavors are tasty, according to some reviews.
Cons
According to some reviews, customer service responses are inconsistent.
There are few customer service contact options.
The products' ingredients may cause some side effects in certain individuals.
Bottom Line
Bottom Line on Zeus Juice Results
Zeus Juice products seem to be made from natural ingredients, some of which may help improve exercise performance when taken alone. Additionally, the products are made in the USA and come in a variety of fruity flavors, which is a plus according to some customer reviews.
However, other reviews noted the lack of customer service with the brand. Additionally, these products are not designed to aid in weight loss, only improve exercise performance. For those who want to lose weight and develop healthier habits, a different solution may be more effective.
One of the best weight-loss programs available is one called Noom. This program was developed after years of research, which revealed its ability to help users improve their nutritional profile while aiding in significant weight loss.
Noom helps users lose weight by providing them with the tools necessary to improve healthy habits, like color-coded food logging, custom meal plans, personal coaching sessions, and daily educational lessons. If you are ready to try this system out for yourself, make sure to check out their free trial offer.
Learn More About Noom »