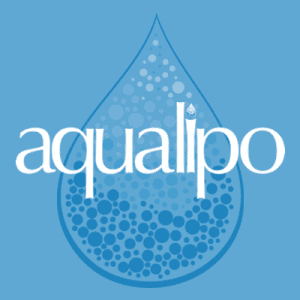 With improved health and body mass at the top of the average citizen's to-do list, we decided to branch out and review a procedure called Aqualipo, which is basically a more advanced and less painful version of liposuction. We set about examining the side effects of the surgery, the methods used, customer-service quality and the cost of the procedure. Then we looked for various forums to collect customer reviews. Here is the summary of our efforts.
EDITOR'S TIP:
Combine AquaLipo with a proven fat burner such as
Leptigen
for better results.
What You Need to Know
Aqualipo is a more modern manifestation of the popular liposuction procedure, and it has the same goal: quick fat removal from targeted areas. Doctors have similar recommendations for Aqualipo as they do for traditional liposuction, the main thought being that patients with specific areas of fat resistant to exercise are the best candidates for surgery. Anyone more than 25 lbs overweight shouldn't consider Aqualipo because huge amounts of fat removal can lead to contour irregularities and other problems. One of the upsides to Aqualipo is that it claims to require less recovery time than other liposuction techniques.
The procedure, which was introduced by Dr. Roger Bassin around 2009, utilizes water rather than the normal chemical approach, and it avoids the use of general anesthesia. It can be carried out by any number of "board-certified" doctors (usually cosmetic doctors) who are licensed to perform Aqualipo procedures. We like the fact that general anesthetics aren't used and that the procedure is reported to be much easier on the body than older approaches, but read on…
Possibility of Pain–"More than Expected?"
While Aqualipo is supposed to cause minimal pain and have clients back at work the same day or the next, the user reviews sometimes indicated otherwise. "It may be true that Aqualipo causes less pain than its predecessors," said our research editor, "but that doesn't mean it can't hurt. You may end up having to take that week off work after all." You could experience a range of effects, including swelling, tenderness, bruising, and bleeding, among others.
"The procedure itself was easy and relatively painless. Two days later the gargantuan bruises and pain set in, though," said one user.
"The 'minimal' bruising on my areas is huge and I am still very sore 5 days out," said another.
Scroll below for one of the best products we've seen over the last year.
Cost–Another Concern
When it comes to cosmetic surgeries, we aren't talking about the same price range as dietary supplements. "With surgical fee, garment, and doctor I paid $6,500," said one customer online.
"It can cost between $1,000 and $5,000, depending on what part of the body you want to have done," said another. While it seems generally accepted that the procedure is going to be expensive, disagreements arise as to whether or not Aqualipo is worth the cost. "This is a waste of my $4200," said one unhappy customer. Others are fine with the results, though: "Happy with the results, even with the swelling. I see a huge difference," said another customer.
While Aqualipo may give you results, the likelihood of your going back to finish treatment or feeling satisfied with your investment may be limited if the pain is as acute as some reviewers have mentioned. Perhaps consider treating a small area to see how it goes and then moving on to more surface area. Also, remember that Aqualipo won't do anything for your long-term health; you need to adopt a healthy lifestyle to have long-term results.
The Science–Is It Legit?
Aqualipo is certainly an interesting development from the former versions of liposuction. By using a water-based method, the body shouldn't experience the same pain and nerve damage associated with liposuction. Furthermore, avoiding general anesthesia is a step toward keeping procedures safer than before. The procedure uses a water jet to break up fat, which can then be used in other cosmetic procedures if desired. Once broken up, the fat is suctioned out of the body. Aqualipo also claims to leave a smoother appearance behind than liposuction does.
The Bottom Line–Does Aqualipo Really Work?
Aqualipo is certainly intriguing–many people would benefit from a small amount of targeted fat removal. The question of value weighs in on the decision, though; how much money is a small amount of fat removal worth, and is there any other way to remove that fat? Also, is the possibility of severe and lasting pain worth it? The procedure affects each user differently, so each must decide for themselves.
If you'd like to burn some fat, we suggest looking for a supplement that is clinically researched and delivers the most bang for your buck.
Leptigen is an exciting product that has risen to prominence in 2015. Its performance lies in a proprietary blend of four ingredients, each of which has been shown in published clinical research to burn unwanted fat and boost your metabolism. The reviews online look great, and harmful side effects haven't emerged as an issue.
Leptigen is being sold in a special trial offer right now, which is always a good sign.