Weight-Control Supplements Reviews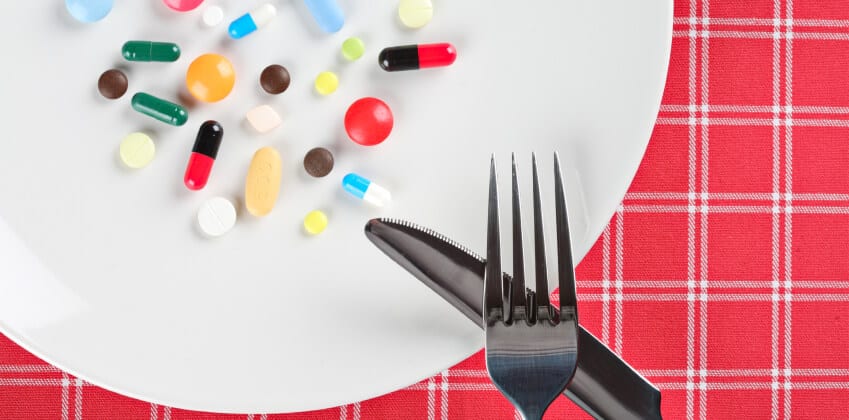 What Are Weight-Control Supplements?
With weight-control supplements, over-the-counter and prescription forms are available. Weight loss pills are generally defined as drugs or supplements marketed or used for the purpose of losing weight. Regardless of the type of weight-control supplements you may be considering, they are not a replacement for a healthy diet and regular exercise. The specific strength of the pills will vary, as will possible effects on your body.
Popular Weight-Control Supplements Articles
Benefits of Weight-Control Supplements
Just over half of the respondents to a 2008 survey published on Health.com stated they believed the weight-control supplements they were taking were approved by the FDA. Weight loss supplements are not inspected or evaluated by any government agency. So, are weight-control supplements bad for you? The answer depends on:
Ingredient source
Prescription medications
Potential side effects
Following prescribed dosage
Existing health conditions
How Do Weight-Control Supplements Work?
Pills of this nature primarily work in three ways:
Suppress appetite
Metabolism (metabolic rate)/energy boost
Fat/carb blocker
Weight-Control Supplements Side Effects
The most common side effects associated with ingredients used in weight-control supplements include:
Headaches
Dizziness
Diarrhea
Constipation
Increased heart rate
Sleeplessness
Weight-Control Supplements and Exercise
According to a study from researchers at the University of California – Los Angeles (UCLA),  at least one- to two-thirds of dieters who lose weight gain it back within five years. If you are using weight-control supplements alone for weight loss purposes, it's more likely you'll be among those who gain back the weight.
The reason for this because weight-control supplements only make changes within your body when you are taking them. But when you stop taking weight-control supplements, your body goes back to its natural way of processing food.
Ideally, it shouldn't come down to weight-control supplements vs exercise. You're more likely to see positive, lasting results if you combine the use of weight-control supplements with an exercise plan that makes sense for you. It's recommended that adults get at least 150 minutes of moderate aerobic activity each week, according to the Centers for Disease Control and Prevention.
Exercise isn't one-size-fits-all and includes:
Walking
Strength training
High-intensity interval training
Low-impact exercises
Final Thoughts on Weight Control Supplements
When used responsibly, weight-control supplements may produce positive results. There are weight-control supplements side effects to be mindful of when taking any over-the-counter or prescription drug for weight loss purposes.
Additionally, lifestyle changes will need to be a part of any weight loss efforts that include pills if you want to see long-term results. Before turning to pills to achieve your weight loss goals, check with your doctor to see what precautions you may need to take.
Your doctor may also be able to offer a weight-control supplements prescription that's a safer alternative to what you might find over-the-counter. Ultimately, your experience with weight-control supplements will depend on your goals, your motivation to make positive lifestyle changes, and your overall health.