Supplement Manufacturer Reviews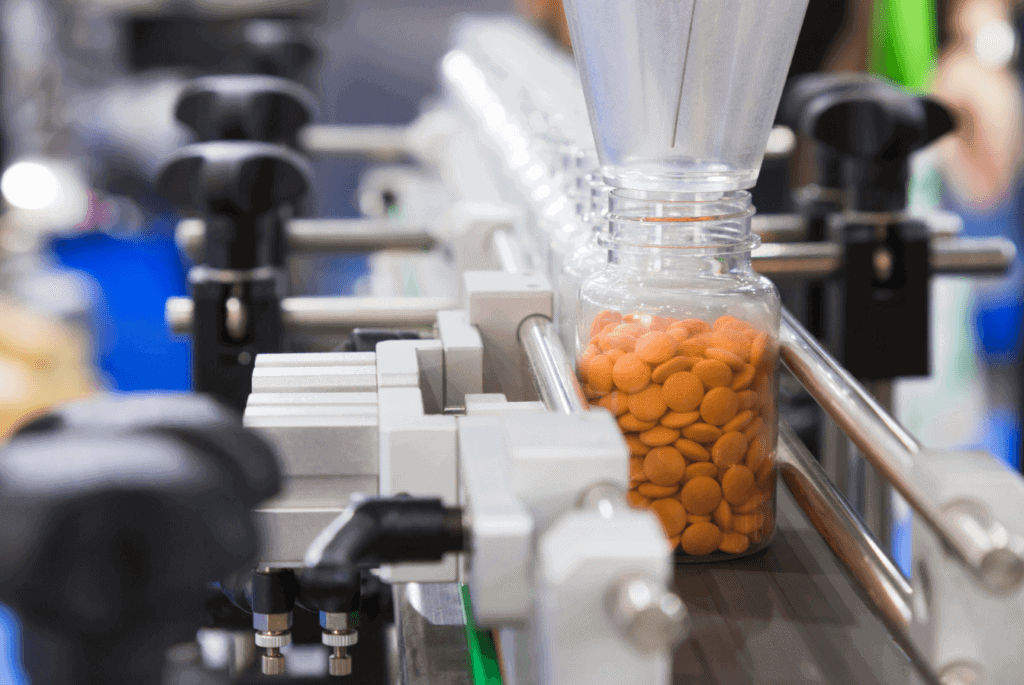 Supplement Manufacturer
Often, the focus of that search for the right weight-loss supplement is aimed at the formula rather than the company behind it. We believe dieters should know where the product originates and the reputation that follows that business. We searched for expert opinions and government guidance to give you exactly what you deserve to know about supplement manufacturers.
Popular Supplement Manufacturer Articles
What is a Supplement Manufacturer?
A supplement manufacturer is the company responsible for making the weight-loss product. This entity may be different from the one that sells you the formula. Many times, the business that markets and sells a diet pill is not the one that formulates or bottles it. Our supplement manufacturer reviews cover this and many other aspects.
Supplement Manufacturers – What to Look For
If the company that sells the product is also the supplement manufacturer, things are much easier. You can visit the official website and look for some specific information that can give you an idea of how trustworthy the company is. If it is not produced by the selling company, you may have difficulty finding out detailed information about the business. Note: Our supplement manufacturer reviews offer contact details, so you know who you're working with.
Phone Number/Customer Service
On the contact page for the supplement manufacturer, look for a phone number that allows dieters to reach a representative. This means the company is dedicated to keeping the customer happy. Take things one step further by calling that number to see how long you have to wait, the demeanor of the agent and how much they know about the supplement they're selling.
BBB Rating
Search the Better Business Bureau website for a rating on the supplement manufacturer. Think "A" or "B"; anything below that could mean the company has infractions on its record.
Clinical Research
Just as we said before, not all supplement manufacturers are 100% honest with product claims. To weed out the good from the bad, look for clinical research. You should have to go no further than the official website. If the science is there, the company will want to shout about it from the rooftops.
Professional Website
It takes money and dedication to create and maintain a professional website. Look for clear, concise information, testimonials, a dedicated contact page and extra information about dieting, weight-loss and overall health. If every word is set on selling you the product, the company may not have your best interest and well-being at heart.
Effectiveness
According to an article in the NY Times, "experts say that there is no guarantee that supplements will do what they say they do." If the claims are unrealistic and seem too good to be true, that's your brain telling you to leave this one alone.
Unrealistic Claims
According to facts presented by USA Wrestling, "dietary supplements can play an important role in good health, but they are meant as supplements to other healthy habits and should be used in combination with other smart lifestyle choices such as trying to eat a healthy diet, exercising regularly, getting enough sleep and seeing a healthcare professional. Dietary supplements are not intended to have the same immediate or dramatic effects that you would expect from taking a drug."
Supplement Manufacturer Safety
While the FDA requires supplement manufacturers follow strict rules, the safety of the product is in that hands of that company. The National Institutes of Health Office of Dietary Supplements says, "Under the Dietary Supplement Health and Education Act of 1994, the dietary supplement manufacturer is responsible for ensuring that a dietary supplement is safe before it is marketed." If it's any consolation, the FDA is responsible for taking action against any company that sells an unsafe product.
The NSF attempts to help the customer find safe supplements by creating a seal of approval associated with testing. "We have developed the only American National Standard for dietary supplements (NSF/ANSI 173) and with NSF certification you can be sure that dietary supplements do not contain unacceptable levels of contaminants."
The U.S. Pharmacopeial Convention offers a similar program. "A supplement successfully meeting our rigorous testing and auditing criteria receives the USP Verified Mark. When you see the Mark, it means the supplement contains the ingredients listed on the label, in the declared strength and amounts; does not contain harmful levels of specified contaminants; is made according to FDA and USP Good Manufacturing Practices, using sanitary and well-controlled processes."