Diet Supplement Reviews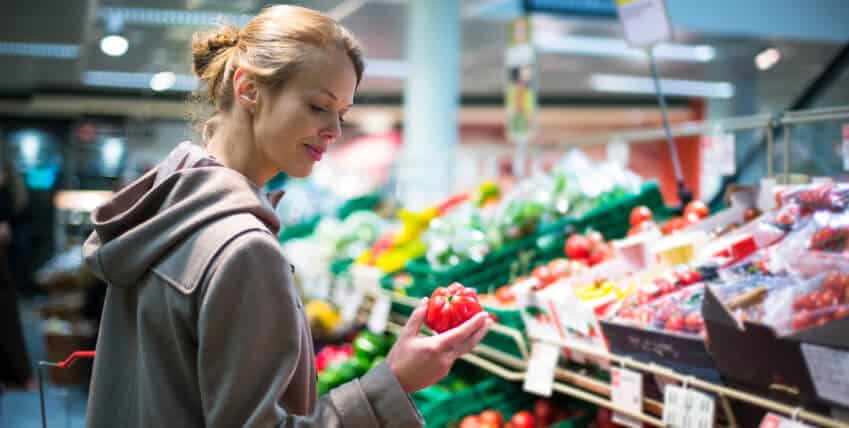 Diet Supplement
The weight-loss market is packed with diet supplements that claim they can help you lose more. Unfortunately, the majority of these claims are not backed by clinical research. We feel you need to know exactly what you are taking, so we scoured medical journals for proven formulas. We took into consideration university papers, hospital suggestions and even doctor reports. You can rest assured we looked under every rock so you can make the most educated decision.
Popular Diet Supplement Articles
What is a Diet Supplement?
The term diet supplement refers to a formula or ingredient that claims to help improve weight-loss. Depending on the specific way the product works, it can help boost metabolism, curb hunger or both. The ingredient list tells the dieter everything they need to know, but it can be hard to sort out the good from the bad.
Common Ingredients Used in Diet Supplements
There are a few common ingredients that you'll find time and again. These include green tea extract, caffeine, garcinia cambogia, hoodia gordonii, raspberry ketones, chromium, synephrine, yohimbe and glucomannan. Each is supposed to work in a different manner. Some are clinically proven and others are nothing more than a "fad".
Green Tea Extract – Green tea extract is pulled from green tea leaves. You may think you can just drink a cup everyday to boost metabolism, but the extract equals hundreds of cups of tea when used in a diet supplement. This ingredient is one of the few on the market today that is clinically proven to help boost metabolism, especially when combined with caffeine. "Consumption of GTCs has been shown to increase fat oxidation and energy expenditure, particularly if combined with caffeine. This effect was seen in both sedentary and physically active individuals during exercise. Thermogenic properties of green tea seem to be beyond that explained by its caffeine content," offers a study review in Antioxidants in Sports Nutrition.
Caffeine – Another clinically proven weight-loss ingredient is caffeine. This stimulant is likely the most heavily consumed stimulant out there today. "Caffeine works by increasing the rate of fatty acid metabolism, and decreasing the rate of carbohydrate (glucose) metabolism during aerobic exercise. Every study done on the effects of caffeine during aerobic exercise that has measured muscle glycogen levels, has found that glycogen is spared after ingestion of only 150 to 250 mg of caffeine," says the International Sports Science Association.
Garcinia Cambogia – One of the most highly respected medical journals has something to say about garcinia cambogia. According to the Journal of the American Medical Association, "Garcinia cambogia failed to produce significant weight loss and fat mass loss beyond that observed with placebo."
Hoodia Gordonii – When stories started flying about South African hunters using hoodia gordonii root to stave off hunger during long hunts, the world embraced this weight-loss ingredient. That doesn't mean it is clinically proven and, according to The American Journal of Clinical Nutrition, it's not. "HgPE [hoodia gordonii] was less well tolerated than was the placebo and did not show any significant effects on energy intakes or body weights relative to the placebo." We rarely trust diet pill reviews claiming this ingredient suppresses appetite.
Raspberry Ketones – There is no strong clinical background for raspberry ketones. A study published in the journal Alternative and Complementary Therapies states it simply enough, "…reliable research on the use of raspberry ketone for any health condition in humans is currently lacking."
Chromium – Chromium is another clinically proven diet supplement. You have to take enough, however. "Supplementation with a minimum of 200 μg/d of chromium (as CrP) can lead to Current Therapeutic Research.
Synephrine – Synephrine was the star ingredient that replaced ephedra when the FDA pulled it from the diet market. Dieters need to be wary, however, because there are some serious side effects associated with this one. "The growing use of synephrine has raised concerns since it has been accompanied by reports of adverse effects. Cardiac adverse events, including hypertension, tachyarrhythmia, variant angina, cardiac arrest, QT prolongation, ventricular fibrillation, myocardial infarction, and sudden death, have been the most common adverse effects associated with synephrine intake," reports the journal Food and Chemical Toxicity.
Yohimbe – Yohimbe can be added to a weight-loss supplement as a source of caffeine, but that's not the best choice because caffeine is cheap and it can be added directly. When you look at the clinical research, there's nothing there backing claims that you'll lose more. Another thing dieters should know is that it is associated with some pretty serious side effects. According to Harvard University, "yohimbe can have harmful side effects, including high blood pressure, anxiety, racing heartbeat, and headaches." Intake of extreme amounts has been associated with potentially deadly reactions.
Glucomannan – Glucomannan is a fiber that may help improve your chances of weight-loss. According to the journal Nutrition, "The average fiber intake of adults in the United States is less than half recommended levels." That means you need to add more fiber with a diet supplement or via food intake. The study goes on to say, "Increasing consumption of dietary fiber with fruits, vegetables, whole grains, and legumes across the life cycle is a critical step in stemming the epidemic of obesity found in developed countries. The addition of functional fiber to weight-loss diets should also be considered as a tool to improve success." Diet supplement reviews fall on both sides of the fence with this one.
Ingredients to Watch Out For
There are a few diet supplement ingredients that have a stronger potential for side effects. Some have even been considered dangerous. These include ephedra, dimethylamylamine (DMAA), chaparral and country mallow. Look closely at diet supplement reviews to see what side effects users have experienced.
Ephedra – There's a lot to say about ephedra, which has been banned by the FDA for use in diet supplements, but the government office says it all. There are a ton of potential side effects. The FDA tells dieters to look out for "psychiatric symptoms, autonomic hyperactivity, nausea/ vomiting, palpitations, tachycardia, hypertension and headache." There are reports of adverse reactions that required hospitalization.
DMAA – DMAA, often referred to as 1, 3 dimethylamylamine, geranium extract or methylhexanamine is associated with side effects that the dieter needs to know about before taking any diet supplement that contains this ingredient. On a webpage dedicated to DMAA, the FDA says "Ingestion of DMAA can elevate blood pressure and lead to cardiovascular problems ranging from shortness of breath and tightening in the chest to heart attack."
Chaparral – This little known weight-loss ingredient has been on the radar for quite some time. According to WebMD, "chaparral has been listed in the FDA's poisonous plant database since 1997 because of the risk of severe — and in some cases, irreversible — liver damage."
Country Mallow – This weight-loss ingredient is also referred to as sida cordifolia. According to The Essential Herb-Drug-Vitamin Interaction Guide written by George T. Grossberg, MD; "country mallow's side effects include dizziness, irritability, insomnia and heart palpitations." There's also a list of more than 20 drug interactions.
Do Diet Supplements Work?
The short answer is yes. There are diet supplements on the market that work to help boost weight-loss. Most do not have clinical research on the complete formula to back claims, but when you look at the individual ingredients you see the potential. The most common ingredients used in these formulas are explained in detail via Dietary Supplements for Weight Loss, by the National Institutes of Health. Looking through the list you'll find ingredients listed as "modest effect on weight loss" or "minimal effect on weight loss." It is important to note that when taken individually you may not get the rewards you are looking for, but imagine combining the best ingredients into a stronger formula.
What Can You Take With You About Diet Supplements?
The best way to lose weight is with a healthy diet and exercise program, but there are diet supplements on the market that can help subdue hunger and spark metabolism. Before bringing out that credit card to purchase a supplement that makes amazing promises, take the time to review each and every ingredient to see if it is worth your time and money. We've researched thousand of products and written diet supplement reviews for them all. Below is just a small example.