Weight Loss Supplement Reviews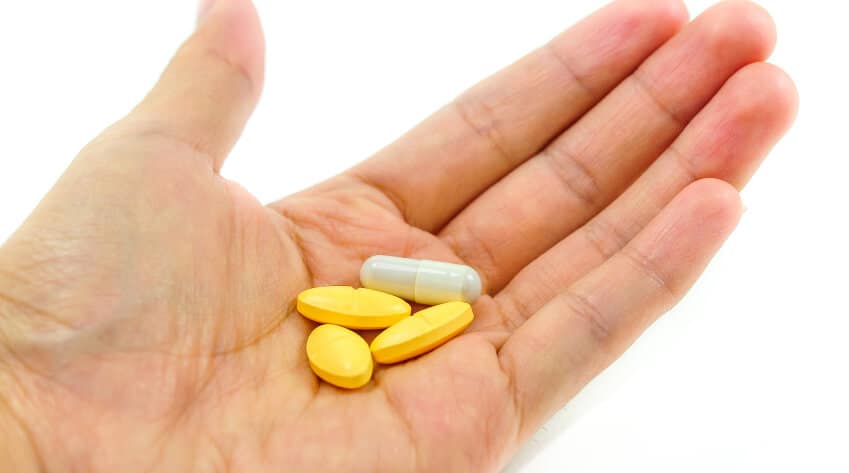 Weight-Loss Supplement Reviews
It is estimated that "more than two-third of adults and almost one-third of children and adolescents in the United States are overweight or obese. Forty-five percent of overweight Americans and 67% of those who are obese are trying to lose weight," based on information from the NIH. About 15% of men and women have chosen to use weight-loss supplements to improve chances of losing more. Only a small percentage of weight-loss supplements are proven to have a verifiable effect on weight-loss. With medical journals, research studies, expert opinions and university papers under our belts, we're offering you an inside look at supplements in our weight-loss supplement reviews.
Popular Weight Loss Supplement Articles
What is a Weight-Loss Supplement?
Put simply, it is any dietary supplement that claims to improve weight-loss. Products range from single ingredients to complicated formulas. In the case of weight-loss supplements, more is not necessarily better. You're looking for just the right number of ingredients in just the right amounts with clinical evidence to back up claims.
Weight-Loss Supplement Ingredients to Look For
There are some ingredients in weight-loss supplements that do help to increase metabolism and spark weight-loss. These are supported with clinical research on humans, not animals. Look for caffeine, green tea, chromium, pyruvate and white kidney bean. If you're having trouble finding the ingredients, check out weight-loss supplement reviews as users may have shared them.
Caffeine
Even if caffeine is not listed on the label for a weight-loss supplement that doesn't mean the stimulant is not in there. Sources of caffeine include green tea, white tea, black tea, yerba mate, guarana and kola nut. When it comes to weight-loss, "a 100 mg dose of caffeine…increased energy expenditure by a mean of 9.2 kcal/hr more than placebo in healthy humans. Caffeine might also contribute to weight loss by increasing fat oxidation through sympathetic activation of the central nervous system and by acting as a diuretic," says the Office of Dietary Supplements.
Green Tea
Green tea is part of many weight-loss supplements, but there is a trick to using it. "Green tea catechins combined with caffeine over a median of 12 weeks modestly yet significantly reduced body weight by a mean of 1.38 kg and waist circumference by a mean of 1.93 cm compared with caffeine alone," based on a study in the American Journal of Clinical Nutrition.
Chromium
Chromium supplements are often marketed to people with diabetes (because it may help the body maintain blood glucose levels), but it is also proven to have a positive effect on weight-loss. "The evidence from available RCTs [randomized clinical trials] shows that chromium supplementation generates statistically significant reductions in body weight," based on information from Obesity Reviews.
Pyruvate
We've found a few weight-loss supplements over the years that include pyruvate, and for good reason. Clinical evidence shows, "the ingestion of 6 g of pyruvate for 6 wk, in conjunction with mild physical activity, resulted in a significant decrease in body weight and fat mass."
White Kidney Bean
The International Journal of Medical Sciences found that, "after 30 days, subjects receiving Phaseolus vulgaris extract [white kidney bean] with a carbohydrate-rich, 2000- to 2200-calorie diet had significantly greater reduction of body weight, BMI, fat mass, adipose tissue thickness, and waist,/hip/ thigh circumferences while maintaining lean body mass compared to subjects receiving placebo."
Weight-Loss Supplement Reviews – Ineffective Ingredients
There are definitely more ineffective weight-loss supplements or ingredients on the market than effective ones. If the label lists calcium, coleus forskohlii, hoodia gordonii or raspberry ketones, you can rest assured they will not help you lose weight.
Calcium
There have been rumors that calcium can help reduce body weight, but those rumors are not supported with clinical evidence. The Annals of Internal Medicine followed dieters for two years, "Dietary supplementation with elemental calcium, 1500 mg/d, for 2 years had no statistically or clinically significant effects on weight in overweight and obese adults."
Coleus Forskohlii
Numerous weight-loss supplements add coleus forskohlii to boost weight-loss, but we've not found a bit of support via clinical trials. As a matter of fact, science says this ingredient has no effect on weight-loss. "Results suggest that CF [coleus forskohlii] does not appear to promote weight loss but may help mitigate weight gain," according to the Journal of the International Society of Sports Nutrition.
Hoodia Gordonii
In a trial registered with ClinicalTrials.gov, hoodia gordonii has no effect on weight-loss, but it does come with some adverse effects. Pulse, heart rate and blood pressure were all affected by the supplement.
Raspberry Ketones
We spent quite a while looking for clinical research into the effects of raspberry ketones on weight-loss. We found studies on fruit flies and mice, but nothing that mentioned weight-loss or humans, for that matter. Some experts believe the demand for raspberry ketones that peaked a few years ago was due to Dr. Mehmet Oz. The doctor called the supplement "The No. 1 Miracle in a Bottle" and soon the shelves were empty. The word miracle plays into the idea that fast weight-loss is only a pill away instead of dieters "looking at what they're eating and how much they're moving and fixing whatever is broken," says Mary Hartley, a registered dietician.
Where to Find Clinical Evidence
The company selling the weight-loss supplement should offer up the clinical evidence that proves the product works. You can't just trust a statement – you need proof in the form of access to actual trials. Claims are not worth noting if there's no science to support them.
What's the Final Take on the Weight-Loss Supplement?
The dietary supplement market accounts for more than $2 billion in sales each year. That means there are more than a few people out there looking for alternative solutions to problems like weight-loss and overall health – or they simply want to maintain current health. When it comes to the weight-loss supplement, you can find one that works to help increase metabolism, but you have to find one with just the right amount of clinically proven ingredients. And, never underestimate the importance of weight-loss supplement reviews.