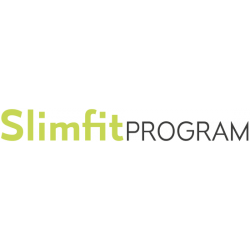 We're hearing a lot of buzz about Slim Fit. We took a closer look at ingredients, side effects, clinical research and customer service quality. Additionally, we examined hundreds of customer comments and reviews. Then, we summarized and refined to give you the info you need.
What is Slim Fit?
First off, Slim Fit is a weight-management program consisting of healthy eating and exercise. After following for a minimum of 30 days, you supposedly lose weight and improve overall wellness. One of the benefits is the plan is customized to your fitness level.
There's no mention of when Slim Fit was introduced, but the person who created it, Derek Kuryliw, is a certified sports nutritionist – impressive. You can only sign up for the program on the official website or by visiting the training center. We like that we located some favorable customer comments and the plan emphasizes healthy eating practices, but read on…
Ineffectiveness – "No Results?
The first concern was the ineffectiveness of Slim Fit. "A weight-loss program with specific details could possibly help with weight-loss," said our Research Editor. "But the real test of a plan is how dieters feel after the initial days, 30 days."
"After three months, I haven't even lost a single inch," stated a consumer.
"I gained weight instead of losing. I tried two different times," said another.
Some dieters noticed results and wanted to continue after the 30 days. "I haven't missed but a few days since I started, it's addicting," stated a customer.
Scroll below for one of the best products we've seen over the last year.
Customer Service Quality – "Poor Service?
Based on customer comments, the Slim Fit customer service wasn't the best. "I called and called but never got a call back or anything. I can't believe that is the way they do business," said a consumer.
"After so many calls made to the company, they didn't refund my money," reported a customer.
While some didn't care for the customer service team, we found that others received support and answers to their concerns.
"Every time I've been there the staff has been helpful," said a user.
"I have never met more motivating and kind people in an environment like this before," said another.
What we've found was that all it takes is something deemed concerning, like poor customer service quality, to reduce the chances of long-term success. If the Slim Fit team doesn't respond well to customer complaints, it might not be the best fit for dieters.
The Science – "Solid?"
While we've found research into healthy eating and fitness, there's no published clinical research proving Slim Fit will help you lose weight. At DietSpotlight, science is a critical part of the research process. If there are no studies, we become hesitant.
The Bottom Line – Does Slim Fit Work?
Here are our final thoughts on Slim Fit. Well, we like that we located some favorable customer comments and that the program seems affordable, but we have concerns about this one because there's no research showing it works. We're also hesitant about it because customers are concerned the program doesn't work and the customer service team isn't helpful.
If you want to lose those extra pounds, we suggest going with a supplement containing some clinically-tested ingredients, supported by a customer service team willing to help resolve concerns.
Among the best products we've seen in 2016 is one called Leptigen. The supplement contains some clinically-tested ingredients and has been shown to help boost metabolism and ignite fat loss. Customers are talking about seeing excellent results and no one is chattering about negative side effects.
Also, the company behind Leptigen is so confident in their supplement, they're offering customers a Special Trial Offer – a great choice.