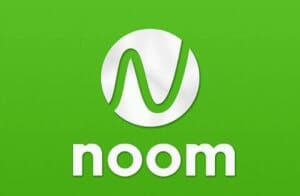 With the recent buzz about Noom, we decided to look at the app to see if it could help with weight loss like it claims to be able to.
What You Need to Know
First off, Noom is a weight loss app for Android and iPhone. It has a free version, along with a pro version with additional features for $9.99, and a platinum version for $39.99. The free version allows you to log your meals and includes a free pedometer. The pro version adds the ability to add groups, and unlimited access to articles and challenges, as well as a collection of healthy recipes. The platinum version includes all of this, with groups lead by a licensed lifestyle coach, with private chats with your coach, and a structured weekly program with coaching.
The official website for this product is not provide any information about the company itself other than the product being developed by Dr. Richard Drucker. We like the availability of product information and what some users have the say about it, but read on…
No Guarantees
While this is certainly a good tool for people to have on their weight loss journey, it requires consistent use and accountability that most people struggle with maintaining. The free version alone is good, but to get the most from it, there's a $40/monthly investment, which is just as expensive as a gym membership.
"It's true an app like this can help with weight loss, but it should be part of the plan, not the whole plan." said our Research Editor.
"I started using noom a while back and I loved it. It was easy, simple,and not extremely time consuming. But in my opinion if you don't have pro, you'll lose motivation." said one user.
Scroll below for one of the best products we've seen over the last year.
Hard to Stick with Free Version
The free version is easy to use, but doesn't offer much in terms of support. Many users say they gave up with the free version, but the ones who tried the pro version noticed better results, and quickly gave up again after downgrading.
"I did end up getting pro and I was very happy with my results after that. But when I had the free noom I stopped after about a week. Which isn't good. The pro keeps you on track and gives you more things to do so i'm always on top of it." , said another.
Another user said, "The taste is absolutely horrible, and there's something in it that does not agree with me. It causes my face and neck to break out so I don't use it everyday, usually once or twice a week."
Our research shows that if something has problems, like not keeping people accountable for actually tracking their meals, people will give up. Adding the premium features can help with that because people are more likely to use something they're paying for, but there are still no guarantees.
The Science
Science shows that journaling food can keep you more aware of how much you're eating, which can help with weight loss. Science also shows the value of support from friends and others while losing weight, so it's based on solid science.
The Bottom Line
The app itself is a good complement to a weight loss effort, but cannot help you lose weight on its own. You must be willing to use it, and combine it with a healthy balanced diet and exercise routine to get results.
If you're looking to lose a few pounds, we suggest adding a clinically proven weight loss supplement to your routine that includes the use of app for accountability, as well as healthy diet and exercise.
One of the best products we've seen so far in 2016 is Leptigen. It contains a blend of proven safe and effective ingredients known for their fat burning power. As we researched, we couldn't find any negative mentions of side effects and we saw many users who reported success.
The makers of Leptigen are so certain their product works, they're providing new customers with a special trial offer, which we love to see.