Improving your physical health involves changes in various areas of your life. Watching what you eat by making changes in your diet should help with overall health. Exercising everyday will also help improve your fitness level. Many people have questions and concerns regarding good health, nutrition, and fitness.
Recent advances in technology have provided people with options for important support and information. It's possible to use health trackers on a computer.
Health Apps
You can also download many different apps to a mobile device. With these apps installed, you can learn about health, make positive choices, and track your progress as you work to meet goals. You could also purchase a dedicated tracking device to help you attain fitness goals. It's even possible to use social media to find support and information about health.
Improving your diet means making healthy food choices at the grocery store and at restaurants. If you don't know where to begin, you can use an app that provides nutrition information about different foods.
These apps have various capabilities, often giving you data about calories, fat, and ingredient lists for prepackaged foods. Some apps will enable you to input foods you eat every day, calculating nutritional information to track your daily diet.
Exercise Trackers
Other health apps help you track your weight and body mass index. Your body mass index measures your percentage of body fat according to your height. These programs often include features that track exercise minutes and distances so you can add up your daily activity.
If you run or walk, you can track your miles every day. People wear these trackers at their waist, on an arm, or on their wrist, and the devices calculate their activity. Some trackers will also help you keep tabs on the amount of sleep you get each night to ensure that you stay well-rested.
You might even have a heart rate monitor included in a program, which would enable you to track your heart rate and energy expenditure as you exercise. These trackers often sync automatically with a computer or mobile device to enable you to monitor your progress over days, weeks, and months.
If you have special areas where you want to focus, such as increasing your running stamina, you can use the tracker to set specific goals for yourself.
Diet and Fitness Tracking Websites
Get healthy using technology and fitness trackers! Learn more by visiting these websites:
What Users Are Saying
"I just use the default apps. I'm happy with the functionality they give me."
"There are many reviews that stipulate Fitbit HR sensors are better than Garmin HR sensors. In my opinion the HR sensor is the "heart" of a fitness tracker. I don't have Garmin, I have Fitbit Versa and Fitbit Blaze but I vote for Fitbit. Fitbit has some rigid mentality (in my opinion) but they follow their financial interests. Keep in mind that Fitbit trackers are compatible to a limited number of devices (phones) so you must first find if your phone is compatible. In the end, every watch and fitness tracker has advantages and disadvantages related to personal criteria. My most important criteria is HR accuracy so I decided Fitbit. Find your best criteria and decide accordingly.
"You need to look at what each one does, what features you need, and then incidentals like Fitbit having changeable straps, battery life etc. I love my Charge 3, but I couldn't advise you to get one because my preference might not be yours."
Bottom Line on Dieting with Technology
Using technology to further your weight-loss goals is a smart move, but only if you use the right tools. Using too many websites or apps can easily make a weight-loss journey complicated. However, using a comprehensive app that utilizes multiple tools can help accelerate your goals and improve health.
One of the best weight-loss apps we've found is one called Noom. The app offers its users an extensive food logging database, human coaches, nutritional lessons, and exercise tracking to help them make lasting lifestyle changes and aid in weight-loss. 
Right now, all Dietspotlight readers can get a free trial offer of Noom. It's only available for a limited time though, so make sure to give it a try before time runs out!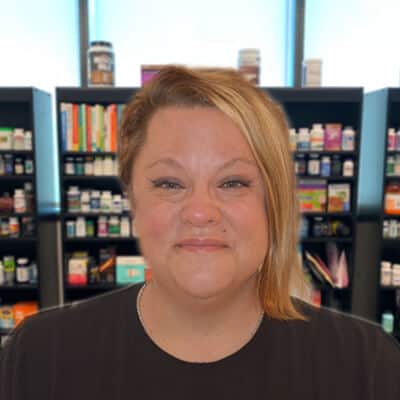 About the Author:
Summer Banks has researched over 5000 weight-loss programs, pills, shakes and diet plans. Previously, she managed 15 supplement brands, worked with professionals in the weight loss industry and completed coursework in nutrition at Stanford University.