Dietspotlight
What is Dietspotlight and when did you launch?
Dietspotlight, founded in 2008, is an online resource for in-depth, researched-based reviews on vitamins, minerals, weight-loss supplements, nootropics, joint care solutions, testosterone support formulas, and other products aimed at helping readers find detailed information not currently available with other informational resources.
Where is Dietspotlight located?
Dietspotlight's headquarters is located in Coral Gables, Florida.
How do I contact Dietspotlight?
There are several means of contacting the Dietspotlight team. Hours of operation are from 9:00 AM – 6:00 PM, EST.
How do I read your Privacy Policy, Advertising Disclosure and Terms of Use?
You can find these pages here: 
How do you make money?
We support the operation of our site through an affiliate partnership with Noom, among the most effective, all-encompassing programs for losing weight and leading a healthier life.
We feature a clear and conspicuous Advertising Disclosure at the top and bottom of each page. The user can click on this Advertising Disclosure link to see a detailed description of how we make money.
It should be noted there are many pages on the site where we do not feature affiliate links or make money in any other way.
Dietspotlight's Reviews
What guidelines do you use to create reviews?
There are 12 main steps in our review process. Behind each step are hours of research and a review board of medical and health professionals who ensure said research is accurate and trustworthy. The 12 steps are:
Product Details
Ingredient Research
Potential Side Effects (based on ingredients not specific brands)
Company Evaluation
Comprehensive Approach
Customer Experience
Collaboration with Experts
Success Stories
Cost
Return/Refund Policies and Guarantees
Quick Recap
You can read about our processes in more detail. Dietspotlight.com Review Guidelines
Where do you create your video reviews?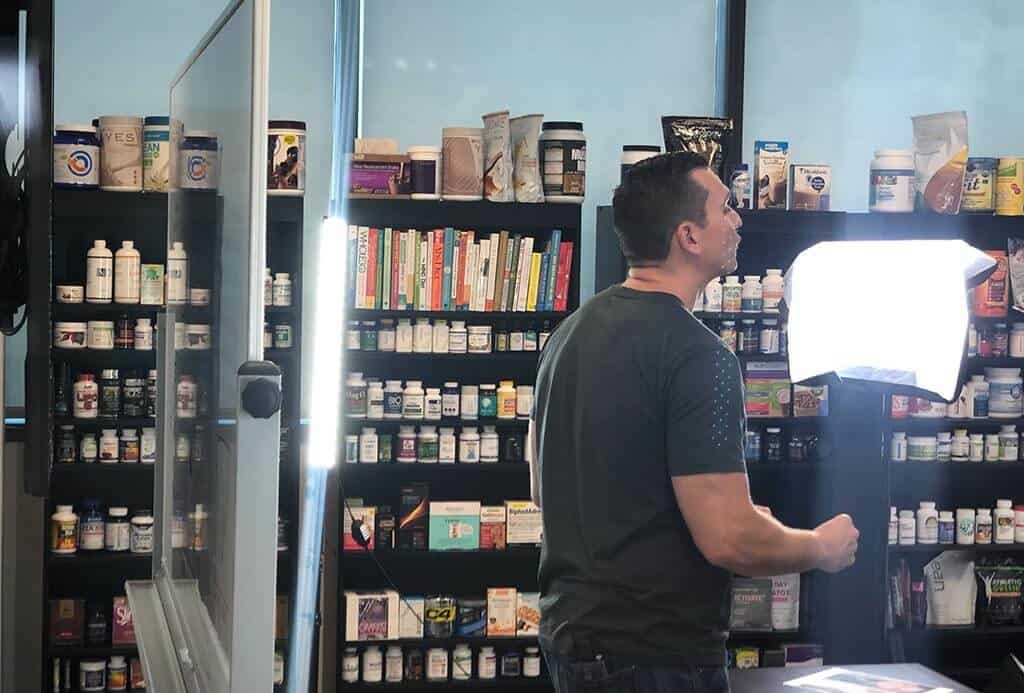 All video reviews are filmed in the Dietspotlight in-house video studio most often using products we've purchased as part of our comprehensive approach.
Do you edit or moderate user-generated content?
Yes, if the user-generated content contains words or phrases that are inappropriate or medical, we reserve the right to delete these from the content.
Do you have a medical disclaimer?
Yes. No one on the Dietspotlight team is qualified to give medical advice. We also refrain from the use of medical jargon and claims in our reviews. Read the full Medical Disclaimer here.
Do you receive "kick-backs" or compensation from the products you review?
No. None of the products or services reviewed by Dietspotlight are associated with any "kick-backs." We purchase most products directly to ensure a more thorough and accurate review.
As for compensation, we do utilize affiliate links to websites like Amazon to help cover the costs of maintaining Dietspotlight.com.
Does Dietspotlight give back in any way?
Dietspotlight and all members of our close-knit team advocate for the less fortunate and provide free resources for men and women who want to control their weight. Our major initiative is Donate the Weight. A portion of every sale on Dietspotlight.com goes to The Malilangwe Trust. The trust establishes and maintains feeding stations in Zimbabwe.
What is the Dietspotlight scholarship?
The most effective way to spread the word about the impact of obesity on the lives of millions of people across the world is through education and social media. The Dietspotlight scholarship challenges young adults to research and address current obesity-related issues and share what they find on various social media platforms to get a conversation started.
Each year the scholarship topic changes. The 2021 scholarship topic relates to health and immunity. Read the details on the Dietspotlight scholarship. Share with young adults everywhere.
The top scholarship is $3000 with additional awards of $1000 each for runners-up.
How do I reach out to Dietspotlight to suggest a correction or edit?
Send an email to editor@dietspotlight.com to suggest a correction or edit.
What if I see content that infringes upon copyright? 
Copyright infringement is not something we take lightly. Please, if you believe your rights or the rights of others, have been infringed upon, email editor@dietspotlight.com.
Please include the URL to the Dietspotlight article where you believe the infringement occurred, a detailed description (copy and paste the section into the body of your email), and proof you own the copyright.
Dietspotlight's View on Dieting
What is your view on dieting and weight loss?
The term 'dieting' doesn't mean what it did just a decade ago. Men and women who successfully lose weight, and keep it off, do so by making non-invasive or super restrictive changes to the foods they eat and lifestyle habits. Weight loss isn't a one-act play. We believe it's essential to provide access to resources that educate people on how to live a healthier life, which may lead to weight loss and a greater possibility of long-term weight management.
What do you think about the "calories-in, calories-out" model of dieting?
Avoid this model of dieting at all costs. Success lends itself to supporting total body health, not counting how many calories you eat and how many calories you burn.
What do you believe are dieting "best practices"?
At Dietspotlight, we believe "best practices" are:
Eating smaller, more-frequent meals.
Setting small, achievable goals.
Weighing yourself more than once a week.
Exercising portion control.
Not skipping breakfast.
Eating mindfully.
These suggestions are based on research results published by entities like the Centers for Disease Control and Prevention (pdf), the International Journal of Obesity, and Frontiers in Public Health.
What is your view on the relationship between exercising and losing weight?
Without a doubt, exercise increases the number of calories the body burns during, and sometimes for hours after, activity. Thus, if you maintain a healthy diet and practice portion control exercise can improve weight loss.
What is your view on the relationship between dieting success and willpower?
The Merriam-Webster dictionary defines willpower best. Willpower is "energetic determination." Whether it's dieting or climbing Mount Everest, to be successful, you need more than willpower. You need the right tools to make the right changes to achieve your best health and weight. All the energetic determination in the world won't provide that.
Who are the experts who medically review your content?
Some of the medical reviewers we work with include Anthony Dugarte MD, Natalie Rizzo RD, Devon Golem RD, Roxanne Moore RDN, Danielle Omar RDN, Erin Peisach RDN, and Arlene Semeco RDN. The About Us page includes detailed bios of every expert on our review board.
Last Modified: 11/19/2022