Eating Healthy on a Vegan or Vegetarian Diet
There are many reasons why people decide to live a vegetarian or vegan lifestyle. For some, that reason is saving the lives of animals; however, healthy living is a top incentive for many. Unfortunately, simply switching to a vegetarian diet does not automatically guarantee good health or weight loss. Vegetarians and vegans must also be mindful of what they eat. Eating too much, for example, and a lack of proper nutrition are some of the issues that they may face. For this reason, it is important for people to understand how to eat healthfully when following plant-based diets.
Vegetarian Diets
Vegetarian Diets
A vegetarian diet is one in which individuals choose not to eat the meat or any part of animals such as cows, pigs, fish, or fowl. Instead, they choose to eat plant-based foods, although some will consume product made by animals, such as milk, eggs, and honey. When eating milk and dairy products, they should be low-fat or fat-free. A healthy vegetarian diet is a diet that ensures that one's nutritional needs are being met. This means incorporating the nutrients that are lacking in a meat-free diet. These necessary nutrients include vitamin B-12, vitamin D, calcium, omega-3 fatty acids, iron, zinc, protein, and riboflavin. Vegetarians can find sources of omega-3 fatty acids in walnuts and ground flaxseed. Fortified cereals and vegetable-based imitation meats such as soy burgers are a source of vitamin B12. Veggie-based meats are also good sources of zinc, as are soy milk, cheese, split peas, and seeds. Fortified milk and orange juice, dark green leafy vegetables, yogurt, and cheese are all excellent sources of calcium. To include protein in one's diet, people should add foods such as legumes, nuts, high-protein whole grains, and eggs to their diets. Both soy and cow's milk are good sources of riboflavin, as are almonds, mushrooms, and fortified cereals. A breakfast of eggs and fortified cereal is a helpful way to add iron. It is important that a variety of foods are included when planning meals and that sweets are kept to a minimum. Fried foods, even if they are plant-based, are bad for one's health and should be avoided or eaten in moderation. Vegetarians and vegans should also be mindful of large portion sizes and processed foods.
Vegan Diets
Vegan Diets
People who identify themselves as vegan abstain from eating anything that comes from animals. Vegans differ from vegetarians in that they do not eat anything that is produced by or comes from the body of an animal. This means that they do not consume milk, eggs, or any dairy products, such as cheese. Honey is also widely considered non-vegan. Vegans can avoid the consumption of honey by using alternatives such as maple or rice syrup.
When following a vegan diet, people need to be cognizant of their nutritional intake. They risk not getting enough of the same vitamins and nutrients as vegetarians, but some of these concerns are even greater for vegans. While getting enough vitamin B12 is important for all vegetarians, for example, a vegan diet makes one particularly susceptible to this deficit, as eggs and dairy are not allowed. It is extremely important that vegans take B12 supplements and purchase fortified foods such as veggie burgers or cereals. As with vegetarians, a healthy vegan diet also includes eating enough calcium-rich foods to prevent the thinning of one's bones.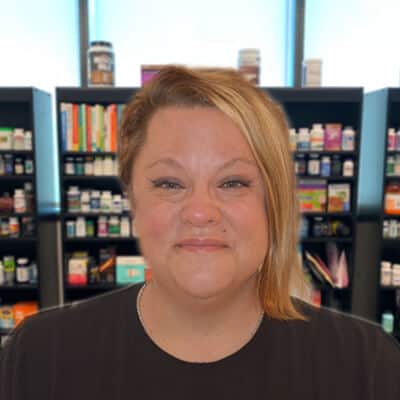 About the Author:
Summer Banks has researched over 5000 weight-loss programs, pills, shakes and diet plans. Previously, she managed 15 supplement brands, worked with professionals in the weight loss industry and completed coursework in nutrition at Stanford University.