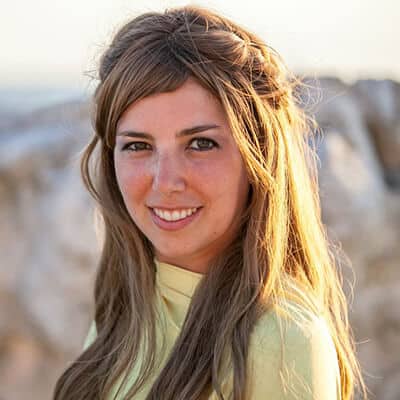 Beth Warren, MS, RD, CDN
Beth Warren is a nutrition aficionado who calls herself "The Kosher Girl." She's a nutritionist and registered dietitian who has many loyal followers all around the planet. Her popularity is impressive, but it's her knowledge and care for helping people that make her a nutritionist to watch.
She, true to her nickname, is an individual who has a lot of love for kosher dining. She's also someone who has a strong commitment to glowing health.
Warren appreciates the media, too. She's been seen on a good number of local and national radio and television programs throughout the years. Programs she's been associated with include Pix11 News and Daytime on NBC. Warren has also graced the pages of Internet and print publications such as:
Women's Health
New York Post
Shape
Glamour
Prevention
Ladies' Home Journal
She works for Beth Warren Nutrition, LLC as the proud Chief Executive Officer and founder. She's also its namesake. The private practice runs out of New York, New York. It has a total of three branches. Beth Warren Nutrition offers in-depth counseling services for more than 150 patients on a weekly basis.
Consulting is yet another big and rewarding part of Warren's illustrious and diverse career. She serves as a knowledgeable consultant for a handful of businesses and educational institutions. She takes on many speaking engagements as well. Warren has even worked alongside Rocco DiSpirito, a widely recognized chef. She worked alongside DiSpirito on his meal delivery kit.
We had a chance to ask her a few questions, this is what she shared with us…
What led you to become a dietitian-nutritionist?


I became a dietitian for two main reasons: 1. I love food. 2. I love helping people. When I was able to fuse together both passions and see how the power of food, such an enjoyable experience, can enhance a person's quality of life and improve their health, it was the perfect fit. I also love dabbling in a lot of different creative areas including writing, physical activities such as dance, boxing and yoga, cooking and public speaking, which are all areas I work with into the profession seamlessly.

Who was the biggest influence in your career?

There are a lot of influencers in the industry that I look up to, and many are on this list including Dr. David Katz. On a personal note, my father had a big influence on where I am today. He always helped me pursue things I was passionate about while I was growing up in subtle ways just by being there to lend a helping hand. He was featured in a newspaper one year, which is still hanging in his office my childhood home, and there was a quote I remember. He said, "Love what you do and you'll never work a day in our life." At the time, I though he created the saying 😉 It was always instilled in me to pursue something that I truly love and the not only does it fulfill me personally, it helps add the critical layer on authenticity in my counseling which carries over onto clients to truly affect sustainable healthy lifestyle changes.

Can you think of a special quote?

One of my favorite quotes is actually from my Jewish upbringing. It's a motivating affirmation I engraved in Hebrew on a silver ring while I was in Israel. The translation is, "If you believe it's able to be broken, so too believe it can be fixed" by Rabbi Nachman of Breslin. It reminds me that whatever situation you are in, there's always a way to come out of it. Nothing is ever hopeless, even if it may seem that way. I try to pass this mantra along to my clients as well when it comes to their weight loss journeys.