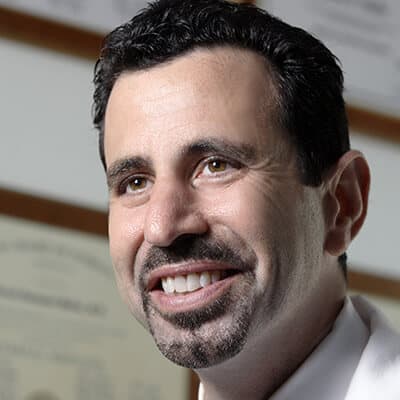 Gerard Mullin, MD
In recent years, gut health has become more important than ever before. Dr. Mullin understands that digestion is much more powerful than you'd think and he's on a mission to share his knowledge with the world. We believe he is a nutrition expert you need to watch.
Board-certified in internal medicine, integrative medicine, nutrition, gastroenterology and functional medicine, Dr. Gerard E Mullin has over 20 years of experience in integrative gastroenterology. He is internationally renowned for his work in the field. He's also well-known for his knowledge of nutrition, in which he has a master's degree. Currently, serving as associate professor of medicine at The John Hopkins Hospital, Dr. Mullin is also the former President of the Maryland and Long-Island Societies of Parenteral and Enteral Nutrition.
Dr. Mullin's expertise has been featured on many well-known radio and television outlets, including, but not limited to:
The New York Times
The Washington Post
Chicago Tribune
Newsday
ABC News
Good Morning America
Martha Stewart Living
Reader's Digest
Prevention
Women's World
Men's Health
O, The Oprah Magazine
WebMD
Awarded Honorary membership by the American Dietetic Association in 2009, Dr. Mulin is the youngest person to receive this distinction. In 2011, he was presented with the Grace A. Goldsmith Award by the American College of Nutrition; earned by scientists under the age of 50 who have made a significant contribution to the field of nutrition.
The same year, Dr. Mullin was chosen by Dr. Andrew Weil to serve as senior editor for the first published work for physicians on integrative gastroenterology, printed by Oxford press. He also sits on the editorial board or acts as associate editor for numerous integrative and nutrition medical journals. Dr. Mullin is a founding member and incoming chair of the American Board of Integrative Medicine.