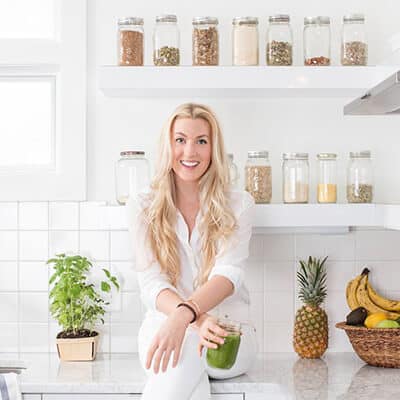 McKel Hill, MS, RDN LDN
McKel Hill, MS, RDN LDN is the Registered Dietitian Nutritionist behind the website Nutrition Stripped. Her motto is "Live whole, eat well and feel amazing." That's how we feel everyone should live, so we're sharing her as a nutritionist to watch.
Hill's nutrition articles have appeared in many publications including:
Bon Appétit
Dr. Oz The Good Life
Glamour
Real Simple
SELF
Oprah
Shape
Vogue
Glamour Magazine named Hill to its list of "7 Healthy Food Experts to Follow on Instagram" and Vogue put her on its list of "10 Best Healthy Instagrams," among numerous other accolades. Hill is also the author of The Nutrition Stripped Cookbook (William Morrow, HarperCollins, 2016).
McKel frequently appears as a guest on television and radio programs, especially around her hometown of Nashville, Tennessee. These include Sounds Good with Branden Harvey, YouPrenuer with Chris Ducker and Channel 5 Nashville's Talk of the Town.
Her tips for overall health and well-being include surrounding one's self with a "squad" of positive people and getting enough exercise. She is or has been a member of The Academy of Nutrition and Dietetics, the Nashville District Dietetic Association and the Dietitians in Integrative and Functional Medicine Dietetic Practice Group, among other professional organizations.
With a Master of Science in Clinical Nutrition degree (emphasis in Medical Nutrition Therapy), Hill believes that information empowers individual to make better choices and have control of their health. She prefers plant-based, local and organic foods whenever possible and believes that food should be enjoyed in mindfulness. Hill recommends limiting gluten, choosing the right kinds of fat sources and adding seaweed to one's diet to help obtain the recommended amount of iodine naturally.
Social Links: