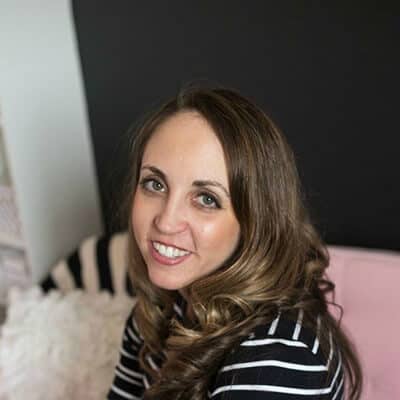 Megan Olson
Skinny Fitalicious is the brainchild of Megan Olson. She created the website after losing 80 pounds. She's lived through losing weight, and now she's teaching others how to take control of their lives – Megan is one nutritionist to watch.
During her weight loss, she discovered she was gluten intolerant, which forced her to find a whole new way to eat. Along with her weight and diet changes, Megan struggled with multiple other medical issues. To say that diet, health and fitness became her life is an understatement.
Megan took her challenges seriously and redirected her life to match her goals. In 2015, she decided to share her discoveries with the world. She published Ditch the Diet and launched Skinny Fitalicious. In 2016, she became a nutrition practitioner, which was a good fit with her certifications as a swim and cycle instructor.
On Skinny Fitalicious, Megan shares recipes and weight-loss tips as well as one-on-one coaching services. Clients can also enroll in an Online Fat-Loss Course. Some of the benefits of joining the online course include:
Weight loss planning
Food journaling and healthy habit tips
Informative, uplifting videos
Virtual coaching by Megan
With today's hectic world beating away at your defenses, it is hard to stay healthy and at the top of your game. Megan and Skinny Fitalicious are there to help you take control of your diet and general health so you can stay fit and ready to face whatever the day throws your way.
As Megan says,"Once you discover how GOOD healthy food makes your mind, body and soul feel, you will never go back to old ways of eating. You will feel like a NEW and BETTER YOU!"