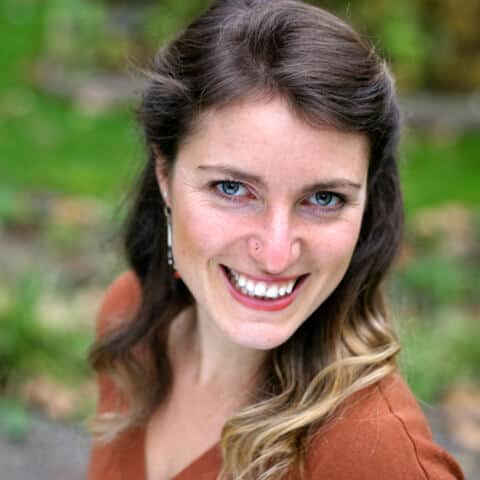 Selva Wohlgemuth, MS, RDN, CDN
Meet Selva Wohlgemuth, MS, RDN, self-proclaimed "nutrition nerd," foodie and holistic healthcare expert. She is passionate about evidence-based nutrition and providing holistic, preventive health care for people. We love her passion and dedicated, so she's earned a spot on our list of nutritionists to watch.
Selva has experience in developing nutritious recipes, cooking whole foods and sharing her creations with loved ones and others.
Selva is highly educated, having obtained a Masters of Science degree in nutrition and completed a dietetic internship. She is recognized as an Integrative and Functional Registered Dietitian Nutritionist by the Academy of Nutrition and Dietetics.
Currently, Selva works as a registered dietitian at PeaceHealth St. Joseph Medical Center in Bellingham, Washington where she focuses on acute care clinical nutrition for her patients.
Selva also stays busy with her nutrition practice called Happy Belly Nutrition. She provides personalized nutritional consultations and comprehensive case assessments for her clients. She helps clients address a variety of health concerns including but not limited to:
Autoimmune disease
Digestive disorders
Thyroid disorders
Infertility
She helps people to create and meet their wellness goals by providing unique nutritional profiles. She also provides motivation, support and accountability for her clients to succeed.
Additionally, this dedicated professional gives live food demonstrations and nutrition classes at local food co-ops and maintains a health and wellness blog titled Poppies and Papayas (http://www.poppiesandpapayas.com/)
Selva's website has a Robert Urich quote which states: ​"A healthy outside starts from the inside." This is especially pertinent today as people need to focus on how and what they consume as that heavily impacts their health and well-being.