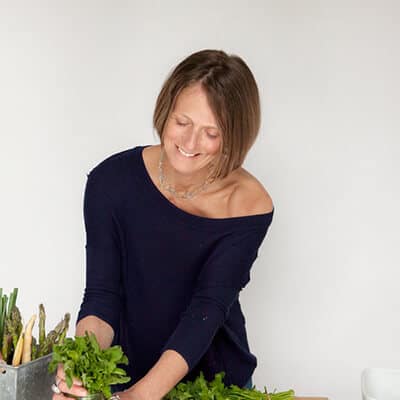 Stefanie Sacks, MS, CNS, CDN
For over 20 years, Stefanie Sacks has transformed people's lives by teaching them to navigate food choice to support health. She is responsible for guiding many, efficiently and effectively, towards optimum wellness—making her a nutritionist to watch.
Stefanie Sacks, a pioneer in the field of culinary nutrition, holds a Master's of Science in Nutrition from Teacher's College, Columbia University, is a Certified Nutrition Specialist and a Certified Dietitian Nutritionist. She is also a graduate of the Natural Gourmet Institute for Health and Culinary Arts. Sacks authored What the Fork Are You Eating: An Action Plan for Your Pantry and Plate and is the founder of the serviced-based Reboot Food, an intimate three step transformative program, suitable for groups (including corporate wellness initiatives) and individuals, where participants are guided and supported through making small changes in food choice that make big differences in health.
In an era where academic, health care, culinary and corporate leaders are trying to make an edible difference, Stefanie's expertise is called on to develop curriculum, plan and implement programs as well as consult.
Sacks is called on as a frequent speaker at events and conferences and actively contributes to television and print media including the Dr. Oz Show, PBS, Prevention, Family Circle, Parents, Oprah.com and more.
Stefanie's down time includes long swims in the bay and hiking with the family dog as well as nourishing herself and those she loves. She lives on Eastern Long Island with her husband and two very active boys.