Strategies for sticking with that Diet!
Strategies for Sticking with that Diet!
Statistics show that at any given time nearly 40% of Americans consider themselves to be dieting. With the growing numbers of obesity in America, new diets, exercise plans and fitness equipment are popping up everywhere. The majority of these methods may work, but the real problem for dieters is simply resisting temptation and sticking with their diet and exercise plan. The key to sticking with any diet and exercise plan is simple: find one that fits your lifestyle!
Group Plans
For some, dieting alone is difficult. It may be hard for dieters to keep themselves motivated on a regular basis to exercise and choose healthier eating options. A group atmosphere often helps a person remain more active and inspired as they meet individuals that offer support and understanding.
Some of the most popular forms of group dieting include programs, such as Weight Watchers. Programs like this often consist of a specific dieting guideline that is essentially a similar guideline for all members of the program. This enables members of the program to connect and inspire one another, either in person or through online support group forums.
Online support groups for weight loss are extremely popular amongst dieters, as they require no extra travel or added inconveniences to an already jam packed day of activities. They are good options for moms, as they do not require the need for a sitter and the hours are flexible. The ability to connect at any time is also great for those that work late nights or have other commitments through the week. There are numerous dieters whom also prefer online support groups simply for the fact that they feel that they can be more honest and open in an anonymous online atmosphere.
Other dieters may prefer traditional group settings for diet and exercise support. Face-to-face traditional group settings, such as Zumba, aerobics or spin classes give dieters something to look forward to as they are often social gatherings as well as exercise classes. If an exercise class isn't a fitting option for a person's lifestyle, meeting up with friends for a walk around the neighborhood can be just as effective and motivating.
Assistive Technology
There are countless forms of assistive technology that are making life for a dieter much easier. One of popular forms of assistive technology for dieters is the development of phone applications (apps). Cell phone apps are extremely handy as most people generally have their cell phones with them at all times. There are apps that track activity, such as miles jogged and calories burned, such as "Map My Run", ones that keep track of your weight loss and ones like My Fitness Pal that do it all; including allow you to connect with a supportive group community.
Recently, the popularity and effectiveness of these cell phone apps have exploded. They are generally either free or inexpensive, they offer easy ways for a dieter to keep track of the amount of calories they are eating, and many even have a built in bar-code scanner that allows caloric content and nutritional information to be entered, directly from the bar-code of a product into the app itself.
Snacking
When most people think of dieting, they often think of being deprived of the foods they love and eating three very basic meals a day. There are diet plans that realize this and realize that sometimes people have difficulty refusing their favorite desserts or snacks. This strategy of dieting offers occasional guilt-free digressions. Many of them allow one or two days a week where the dieter is actually encouraged to give in to their cravings, enjoy that piece of chocolate cake and not think about their dieting. A wide variety of dieters find that this process is extremely helpful to sticking with a diet. Dieters do not feel deprived as they are allowed to have their favorite foods occasionally. This strategy ensures that dieters do not become discouraged and abandon their diet all together after giving in to a few cravings.
Choosing the Right Strategy
Choosing the right diet and exercise strategy is often difficult for many people to do. With all of the talk of "low-carb", "low-sugar", "no meat", "all fruit" plans floating around, it can become confusing to understand which is the best option. Exercise plans also tend to vary a great deal which can also cause confusion. When dieting, the first factor should be deciding which option is healthiest for your body. Generally speaking, bodies need a little bit of every food category to remain properly nourished. It is best to find a diet plan that allows food from multiple categories (dairy, protein, fruits, and vegetables) to ensure that your body receives everything that it needs to function. The rest should be left up to which diet plan or exercise routine fits in best with a dieter's specific lifestyle in order to be successful in sticking with a diet.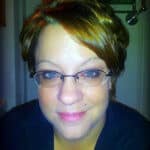 About the Author:
Summer Banks, Director of Content at Dietspotlight, has researched over 5000 weight-loss programs, pills, shakes and diet plans. Previously, she managed 15 supplement brands, worked with doctors specializing in weight loss and completed coursework in nutrition at Stanford University. full bio.