Updated: 09/29/2015 - Sponsored by Leptigen
Garcinia Cambogia Review - Does This Weight Loss Supplement Really Work?
Are lack of clinical research and fad diet ingredient deal breakers?
PUBLISHED: 09/09/2015 | BY: SUMMER BANKS, SENIOR REVIEWER
Editor
's Review:
3.5
/ 5.0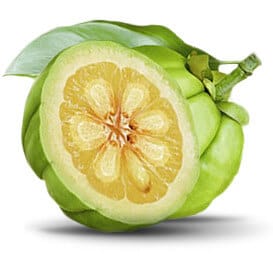 We've encountered plenty of discussion about Garcinia Cambogia diet pills, so we created one of our in-depth reviews, closely examining the ingredients, side effects, level of customer care and clinical research. We additionally took the time to read countless user comments and dieter reviews found online. At this point, we condensed the facts to give you the information you need.
EDITOR'S TIP:
Combine Garcinia Cambogia with a proven fat burner such as
Leptigen
for better results.
What You Need To Know
There are dozens of Garcinia Cambogia weight loss pills available online. Many of these supplements cost between $15 and $45 per bottle. The core ingredient used in these diet products is Garcinia Cambogia Fruit Extract, which is a natural ingredient that provides Hydroxycitric Acid. Typically these supplements are directed to be used three times daily (up to 3,000 milligrams). Garcinia Cambogia is claimed to suppress appetite, block the production of fat and improve your mood (increase serotonin levels).
Garcinia Cambogia has been quite popular for about five years now. Many dieters appreciate that this ingredient is completely natural. Furthermore, Garcinia Cambogia does not require a doctor's prescription and some products are sold with a money-back guarantee, but read on…
No Clinical Research At All!
"While there are certainly dozens of Garcinia Cambogia diet pills emerging each year with big claims about weight loss, there is no real clinical evidence that supports this fruit extract. Many dieters even complain of side effects from this diet pill," says our research editor.
One customer complained, "I feel like this is a fraud. I waited until I finished the bottle before posting this review, so I wouldn't make false claims. Now I can say with much confidence that this product does absolutely nothing."
Another stated, "This did nothing to decrease my appetite. I didn't notice any fat blocked or weight loss."
Scroll below for one of the best products we've seen in 2015.
Fad Diet Ingredient
There are plenty of customer complaints posted on distributor websites like Amazon regarding Garcinia Cambogia, and how it does not produce real fat-loss results. One customer said, "I've been using these as directed with diet, tons of water, and exercise and I haven't seen any difference, except that they make me pretty sick."
"Absolutely no results…neither flatten abs nor change in appetite. Now I'm stuck with huge bottle of pills," said another user.
Our research has proven that if a specific facet of a weight loss supplement or diet program is especially troublesome (pills that make you jittery, fad diet ingredient, no clinical research) the actual probability of success for the long run is slim. If Garcinia Cambogia really does fail to help with weight loss in many people, this could be a major concern.
The Science
Even though Garcinia Cambogia is boasted as a powerful weight loss ingredient, there is plain and simply no scientific research to support this at all. Here at DietSpotlight, we must see documented clinical studies that prove the ingredients used in a diet product are effective for fat loss and weight reduction. If there is no research at all, we can't help but be very concerned.
The Bottom Line
We certainly appreciate that Garcinia Cambogia is a natural fruit extract, but we definitely can't recommend this diet pill. The reality is there are no published clinical trial results to support this supplement. Also, there are many complaints from customers about side effects. There is even a class action lawsuit against Garcinia Cambogia, which can be seen on yourlawyer.com under defective drugs. Dr. Oz has even received some backlash for recommending Garcinia Cambogia pills.
For those interested in cutting excess body fat and slimming down fast, we advise you to go with a weight loss supplement that's backed by real clinical studies and does not cause harmful side effects.
One of the most impressive diet products we've spotted in 2015 is called Leptigen. Its proprietary formula is a combination of four ingredients, and they have been shown in published scientific research to improve fat loss and elevate metabolism. We didn't find any negative comments about harmful side effects and user feedback on the web reveals people are seeing great results.
Also, the makers of Leptigen are so confident in their product they're offering a special trial offer, which is a good sign.