If you're trying to lose or maintain weight, you can't go wrong eating low carb meals [1] [2] [3] [4] [5] or trying an alternative like 310 Shake.
Cutting down on the carbs is a lot easier than you may think. You don't need loads of ingredients. And you don't need exceptional cooking skills.
These healthy low carb meals are super easy to prepare. And the best part? They require little of your time! Similar to using a supplement like Keto OS.
All of the dishes on this list can be whipped up in no more than a few minutes! So go ahead and start cooking—before long you'll be munching on a tasty meal while enjoying the benefits of a healthier diet!

#1. Bacon and Eggs – Breakfast and Low Carb Meals
You're probably surprised to find this on our list. A lot of people talk about the "evils" of bacon.
While it's true you shouldn't overindulge in this dish, it actually has a very low carb content. That means you can eat bacon and eggs a couple times a week and still lose weight [6] [7] [8] [9].
The preparation is simple. All you need are (you guessed it!) bacon and eggs.
Steadily fry the bacon in the pan. When it's ready, set it on a plate while you fry a few eggs using the bacon fat left in the pan.
And that's it! Want some extra flavor? You can always add sea salt or garlic powder [10] [11] [12] [13].

#2. Fried and Sliced Chicken Breast – Low Carb Meals Easy to Make
Who doesn't love chicken? The beauty of chicken breast is it's easy to cook and can be flavored up in any number of ways [14] [15].
Here's a scrumptious recipe. All you need is chicken breast, butter, pepper, and salt, along with curry, garlic powder, and veggies.
To begin, dice or slice up your chicken breast. Get the pieces small.
Next, throw butter into a pan, then turn the heat up.
Gently add the chicken into the pan, followed by a healthy helping of pepper, salt, garlic powder, and curry.
Fry your mixture. Stop once the chicken becomes brown and crunchy.
Voila! You now have a delicious fried chicken breast dinner and a side of green vegetables.

#3. Low Carb Meals for Dinner – Ground Beef and Bell Peppers
If you ever find yourself with a handful of ground beef and no idea what to do with it, this recipe is the perfect solution [16].
All you need is the ground beef, a bell pepper, some coconut oil, onion, a bit of spinach, and the spices of your choice.
Get started by cutting up the onion. Chop it up, make the pieces as small as you can.
Lather up the pan with coconut oil. Let the heat go up.
Then, toss your chopped up onion in there. Stir that for a couple minutes.
After that, add in your ground beef, followed by your spices if you're not sure what to use here, salt and pepper always work nicely.
Add your spinach and keep stir frying. Once it's all ready, go ahead and serve with that bell pepper you've been saving.
And that's it!

#4. Low Carb Meals – Chicken Wings With a Side of Veggies
This is a truly delectable meal you will thoroughly enjoy.
What is it about wings that make them so yummy? Is it the bone that gives them that extra flavor?
Whatever it is, you're in for a treat! And the process is a no-brainer!
You only need a few ingredients: the chicken wings [of course], spice, and some greens. You can even add salsa for a more flavorful meal.
Start by putting the spice on the wings.
Pop those wings into the oven at a heat of about 375ºF. Leave the wings in the oven for 40 minutes or so.
You'll know the wings are ready when they become crunchy and brown. Trust me; your mouth will be watering by then.
That's all there is to it! Remove from the oven and serve them with your chosen veggies and salsa. Life is good!

#5. Low Carb Meals for One – Fried Vegetables and Eggs
This is a dish so tasty you won't get bored of it. Plus it's incredibly satisfying, which is helpful when you're trying to lose weight [17] [18] [19] [20] [21].
Get a hold of spinach, assorted frozen veggies, coconut oil, and your favorite spices.
Heat up some coconut oil in a frying pan.
Let your veggies fall gently into the oil. If you're using frozen vegetables, be sure to let them thaw for a few minutes.
Throw in a few eggs, along with the spice.
Stir that around a bit and then put your spinach in. Then, it's just a matter of stir frying until ready. In less than ten minutes, you've made yourself a meal worthy of a champion!

#6. Low Carb Meat Pizza
Everyone loves pizza, but indulging in it can take a beating on your diet [22] [23] [24] [25 ]. Fortunately, you can satisfy your pizza cravings with this delicious, healthy meat pizza recipe [26].
Gather the following ingredients: shredded cheese, garlic powder, bacon, ground beef, salsa, onions, and spice.
The first step is to chop the onions and slice up the bacon.
In the bottom of a baking dish, mix the recently chopped onions with ground beef, salsa, garlic powder, and your spices.
Now add a solid amount of shredded cheese on top of your creation and then put the sliced bacon on top of that.
Heat it all up in the oven. A heat of 350-395°F for a little over a half hour should do the trick. Once the bacon and cheese look like they have some crunch to them, you're set!
This gooey, decadent [and yet healthy] treat will be sure to delight!

#7. Low Carb Bunless Burgers
A low carb all-time favorite. There's nothing to it! [27] [28] [29] [30]
Grab your hamburgers, a bit of butter, and some cheddar cheese, along with cream cheese, spinach, and spices. If you're into salsa, get some of that, too.
Heat up butter in a pan. Then throw your burgers and spice on there.
Flip the burgers as needed until they're ready. Top the burgers with the cheddar and cream cheese, then cover the pan with a lid and turn the heat low. You want to cheese to melt consistently.
Once the cheese is to your liking, serve the bunless burgers with a hearty helping of spinach. If you so desire, add the salsa on top.

Conclusion on Low Carb Meals
Low-carb, similar to Almased, does not mean low flavor. On the contrary, these sumptuous meals are bursting with more flavor than many of their high-carb counterparts.
Next time you find yourself in a rush, don't skip a meal. Take just a few minutes and treat yourself to any of the enticing dishes from this list! Thanks will come from your body, especially your taste buds!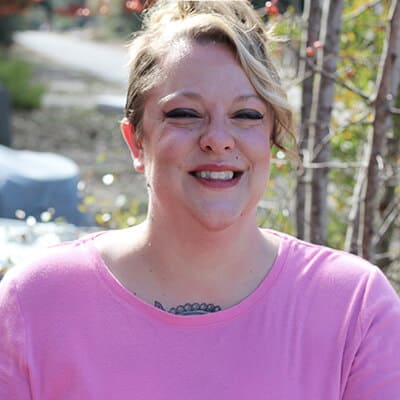 About the Author:
Summer Banks, Director of Content at Dietspotlight, has researched over 5000 weight-loss programs, pills, shakes and diet plans. Previously, she managed 15 supplement brands, worked with doctors specializing in weight loss and completed coursework in nutrition at Stanford University. full bio.