Updated: 09/29/2015 - Sponsored by Leptigen
Bouari Clinic Review - Does This Diet System Really Work?
Are steep price and diet restrictions deal breakers?
PUBLISHED: 09/11/2015 | BY: SUMMER BANKS, SENIOR REVIEWER
Editor
's Review:
3.5
/ 5.0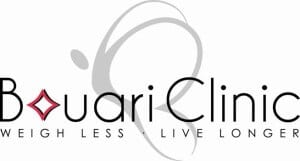 We've heard all sorts of chatter about Bouari Clinic for weight loss, so we took some time to create a detailed review, examining the side effects, ingredients, scientific research and customer care. Also, we read hundreds of customer reviews and dieter comments posted online. Finally, we summed up all the facts to give you the bottom line.
EDITOR'S TIP:
Combine Bouari Clinic with a proven fat burner such as
Leptigen
for better results.
What You Need To Know
Bouari Clinic is a weight loss program that focuses on each individual and his or her needs. Their slogan is weigh less and live longer. According to the official website, there is no exercise program, no prescription drugs, no surgery and no prepackaged foods. Furthermore, you do not have to worry about calorie-counting or food portions. This weight loss method is touted as easy to follow and very effective. The core focus is on nutrition. You begin by receiving nutrition information that helps you "transition" your eating plan. Every 7-10 days, there are follow-up appointments. This is to track your weight loss progress.
Bouari Clinic first started back in 2010 and there are some success story videos presented on the main website. There is also a "shop" link provided on the website that takes you to supplements that can help with your weight loss goals. Healthy recipes are also posted on the website, but read on…
Steep Price – Ouch!
According to our research editor, "Although the actual cost of Bouari Clinic weight loss is not mentioned clearly on the official website, we were able to find some information on other websites. Put simply, dieters end up shelling out hundreds of dollars."
One customer stated, "I put out over $300 to try it myself. I quickly learned that it is just a scam of a starvation diet and some harmful pills and shots."
Another dieter said, "I paid $499 for two months." Yet another said, "Cost $469 for 60 day program."
Scroll below for one of the best products we've seen in 2015.
Diet Restrictions – Not for Everyone!
Since the Bouari Clinic approach focuses on a special diet plan, some people are unable to stick to this weight loss system. One person stated, "Can't eat some of my favorite foods, no thanks!"
"No cheese and no dairy, really???," said another dieter.
Our research has revealed that if there is a specific aspect of a diet program that is very concerning or problematic (high price, too many food restrictions, a difficult exercise) the chances of long-term results are very minimal. In other words, if Bouari Clinic does cause a lot of people to complain about dietary restrictions, this could be a serious concern.
The Science
While eating a healthy, well-balanced diet can certainly lead to weight reduction, we could not find any scientific studies or clinical research presented on the official website for Bouari Clinic. For us at DietSpotlight, we really need to see some published science that supports the weight loss program or product, or we really can't recommend it.
The Bottom Line
Even though Bouari Clinic emphasizes that they do not use diet drugs and prepackaged foods, they do use a variety of supplements, which can be expensive. Furthermore, there are plenty of customer complaints about diet restrictions and this program costing too much money. Also, there is no regular exercise plan involved, which is concerning.
If you want to see better results and shed some serious weight, we encourage you to select a weight loss program or diet supplement that is affordable, backed by clinical research and supported by positive customer feedback.
One of the most promising diet products we've come across in 2015 is Leptigen. This weight loss supplement contains four key ingredients, which have been proven in published scientific studies to help improve fat loss and increase metabolism. Furthermore, we can't find user complaints of harmful side effects and dieter responses found on the web reveal people are seeing excellent results.
Also, the makers of Leptigen are so confident in their product they're offering a special trial offer, which is a good sign.