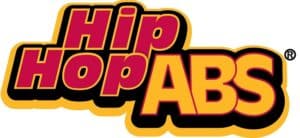 If you want the bottom line on Hip Hop Abs, give me just two minutes of your time. We checked on the details, side effects, clinical research and customer service. We read through more than a hundred experiences. Then, we condensed it all to give you the info you need.
What is Hip Hop Abs?
To start with, Beachbody Hip Hop Abs is a workout. It comes with multiple DVDs, a calendar and a suggested diet. The three main categories are Fat Burning Cardio, Ab Sculpt and Total Body Burn. When done regularly, with lifestyle changes, it's supposed to help you lose weight. Testimonials are available online.
Beachbody is the company that makes and distributes Hip Hop Abs. It was founded in 1998 – so that's quite a while in the business. Probably the best place to order the program is from the official website, as there have been some reports of fake versions being sold by third-party retailers. We like the idea of a workout being fun and there is a 60-day money-back guarantee, but read on…
Repetition – "Again?"
Hip Hop Abs repetition is one of the first things we noticed about the program. "Working out has to be fun, for the duration," says our Research Editor. "If you grow weary of turning on the DVD, you will likely start skipping it altogether."
"These workouts get old really quick. After about 2 weeks I couldn't stand doing this anymore," explained one buyer.
Another shared, "The moves are fun but a few are waaaay too repetitive. Seriously the same moves go on and on and on."
Others didn't have the same experience. They liked the program.
"Shaun T is really fun to watch. Very engaging and encouraging," said one.
One more offered, "I can honestly say that I really enjoyed doing these workouts."
Scroll below for one of the best products we've seen over the last year.
Boring Music – "Yawn"
When you think hip hop, you think fast-paced, bass-heavy music. That's not exactly what you get with this Shaun T ab workout.
As a follower said, "The only cons I would say is that there should be more original music."
One also offered, "My BIGGEST frustration with this was the music."
There are users who didn't see the issue.
"They target the places he wants to help you target, with music and moves that make it fun," said a review.
"I enjoyed the music and the exercises," claimed another.
Sometimes it takes a small thing, like boring music, to wreck your chances of overall success. If Hip Hop Abs leaves you yawning by the end, how are you supposed to lose weight?
The Science – "Any Real Proof?"
Clinical research does show a connection between regular exercise and weight-loss. That's not to say Hip Hop Abs works better than other options. You can walk, jog, run, skip, dance or any other activity that burns calories to effectively lose more. At DietSpotlight, we want to see science that gives us the green light, but we didn't find any with this Shaun T workout.
The Bottom Line – Does Hip Hop Abs Work?
Are we already dancing away the pounds? We like the idea of moving to music to lose weight and the 60-day guarantee is nice, but we have some reservations. The music may not be as up-beat as some would like and the movements may get repetitious over time.
If you're ready to beat down those extra pounds, we suggest pairing an exercise program with a clinically tested supplement with some strong customer support.
Among the best products we've seen in 2016 is one called Leptigen. We found it has four ingredients and all are clinically tested. We like the sheer number of positive reviews we found and users report few, if any, side effects.
Plus, the makers of Leptigen are quite confident in the formula, so they're offering a Special Trial Offer.