DDP Yoga Review

- 11 Things You Need to Know
Are you trying to lose weight without having to do high impact workouts? If that is the case, DDP Yoga claims it may be the solution. This program is said to provide you enough flexibility in your daily workout to achieve your workout goals, but is that true?
Check out the bottom line to see our final verdict on this fitness program!
DDP Yoga can be purchased through their Official Site.
Overview
What is DDP Yoga?
DDP Yoga or Diamond Dallas Page Yoga, is known as a popular fitness regime used to increase flexibility, burn fat, reduce pain, improve mental capacity, increase metabolism, and strengthen muscles – especially those who are injured. This is through their inclusion of yoga, which is considered low impact and anaerobic exercise that can be done in the comfort of your home, at your own leisure and speed.
This hybrid yoga system comes with a set of engaging videos, which range from beginner instructions to advanced or some would say, extreme. Some of the video sessions are only for 5 min – 15 max, while other videos go to more than one hour. With each video, the students need to have a heart monitor and a yoga mat. For each pose, the instructor makes suggestions and tips about nutrition, posture, and a host of other essential things.
Before learning more about this program, let's see what the research has to say about some of the exercises used in this program:
DDP Yoga Competitors
Company Bio
Who Created DDP Yoga?
DDP Yoga, Inc is the creator of this special kind of yoga product.  It has an "NR" rating or "No Rating" from the BBB. The company is located in Smyrna, Georgia and specializes in yoga class instructions. Created by former American wrestler Diamond Dallas Page when he developed a system to rehabilitate his own injuries after a heavyweight championship run, the system comes with the movements of power yoga, a high-octane version fit for cardio.
The creator added calisthenics, therapeutic stretching, isokinetic and core strengthening exercises, dropped the names and meditation, and initially called it YRG: Yoga for Normal Boys, until he changed it to Diamond Dallas Page, or DDP Yoga. He healed himself and resumed fighting, winning more championships after his return.
However, Page was as interested in motivation as he was in perfecting his craft, and so he offered to teach his method to his injured friends on the wrestling circuit and to war veterans. When disabled Iraq War veteran Arthur Boorman lost nearly 140 pounds with the system, it is said that he regained his ability to walk.
As of 2022, The Better Business Bureau (BBB) reports DDP Yoga is no longer in business.
Scroll below for one of the best products we've seen over the last year.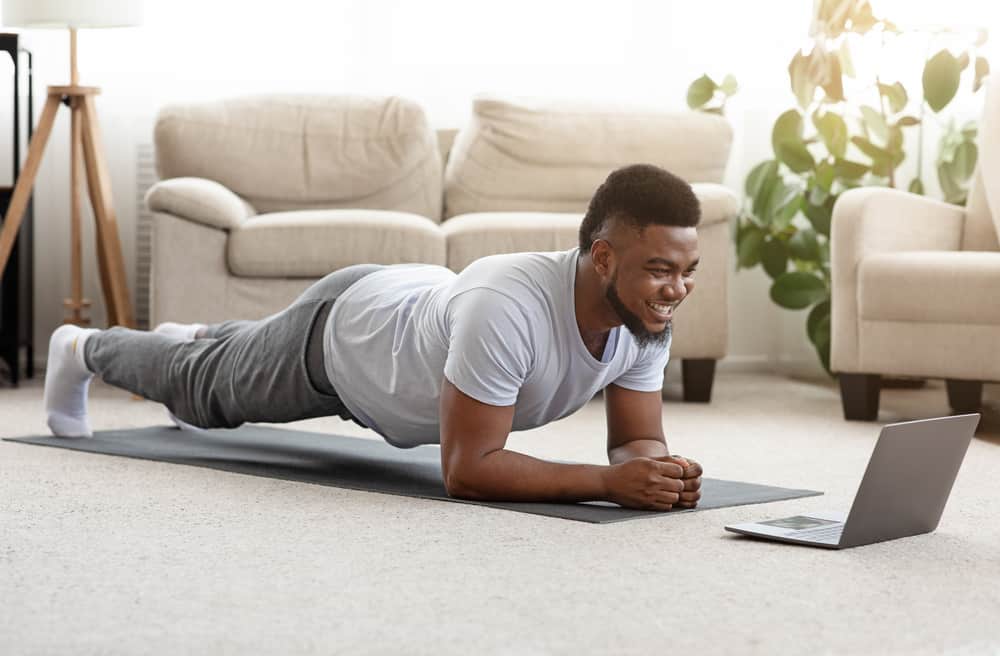 Customer Service
DDP Yoga Customer Service
The company headquarters can be reached at (678) 424-8202 or call their Customer Service Voicemail at +1 (844) 612-6244. The website also has a comprehensive FAQ page where individuals can submit customer service requests. You can also use the contact form.
Email: social@ddpyoga.com
Address: 1239 Concord Rd SE Smyrna, GA 30080-4310
Returns
Return Policy
If for any reason you are not happy with your DDP YOGA you can return it within 30 days of delivery for a full refund minus shipping charges. Just return it to the address below with your invoice or order number.
DDP Yoga Returns
1625 Oakbrook Dr. Norcross, GA 30093
Claims
DDP Yoga Claims
DDP has put out several claims, one of which is the fact that his particular yoga method can build core muscles and reduce fat, restore range of motion and flexibility, improve balance and provide ongoing motivation to students.
The program claims the result of their system is an athlete physique with rock hard abs. The target consumer has always been injured men unable to handle the rigorous movements associated with a normal fitness regimen.
The creator claims that the system is generally more appealing because many clients have tried it and have seen the physical results in a reasonable amount of time.
Equipment
DDP Yoga Equipment
In order to properly complete the DDP Yoga program, you will need a couple of things, including a yoga mat and a heart monitor.
You also need to have a computer or DVD Player to do the actual workouts. It is important to have sufficient ground space to work out and water to keep hydrated as well.
Workouts
DDP Yoga Workouts
The workout comes with four sets of DVDs, which are sold for $87.99. It comes with 3 months free on the DDP YOGA Now app so you can take advantage of progress tracking, cooking demos, live workouts, and weekly motivational videos! The videos have 11 unique exercises, ranging from an initial 10-minute routine known as "Wake Up" to a more challenging routine known as "Strength Builder."
For a more intense workout, one of the DVDs features the "Double Black Diamond" session, which runs up to forty minutes. Students are recommended to invest in the separate 13-week program, starting from the beginner level to the advanced level, which includes dynamic resistance training.  Although research notes that resistance training may improve strength, there is no guarantee this specific program is able to do so.
Used along with the 4 DVD set, the program guides the user through the specific workouts, postures, and nutrition recommendations. A poster comes with the package showing the various postures most frequently used in the videos.
Weight Loss
DDP Yoga and Weight Loss
The workout routines associated with this type of workout includes a variety of plank poses, lunges, and yoga slow burn pushups. The creator claims that these workouts and poses help to tone the quads, cores, shoulders, arms, and chest.
However, most research involving core exercises and yoga movements, including one study published in Complementary Therapies in Medicine, noted these movements to increase strength without mentioning weight loss.
Within the program, there is a wide range of dynamic resistance exercises, specifically for strengthening the muscles. One study published in the Journal of the American Heart Association gives an in-depth look at the effects of dynamic resistance as a stand-alone training and notes its cardiovascular benefits.
There is some general information that supports the connection between yoga and weight. Research published in Alternative Therapies in Health and Medicine noted that yoga programs may be able to help maintain weight loss and improve body composition as a whole.
Another study published in Evidence-based Complementary and Alternative Medicine noted that "…yoga could offer diverse behavioral, physical, and psychosocial effects that may make it a useful tool for weight loss." Overall, yoga is considered a safe weight-loss option for both obese and overweight individuals, according to Preventative Medicine.
Pros and Cons
Pros and Cons
Pros
Specific routines may help with certain physical injuries
Wide variety of workout options
App is available
Cons
The program may be too fast-paced for those looking for a yoga-only program
May not aid in weight loss
The plans can be expensive for some
What Users Are Saying
What Users Are Saying
"Other than a few hiccups after updates, which are resolved timely, the app is sound, functions well, has plenty of resources, and does what it sets out to do. I've been using it since the end of July 2020, and I'm down almost 80 pounds, feel better in general, more flexible, and have more energy. The online community is awesome and extremely supportive. The apps nutrition section has many great recipes and the ones I've tried are delicious. I highly recommend this app and the program."
"Been doing this for a few weeks and love it. It has helped increase my mobility already."
"I love the DDPY workouts. They've been great for both weight loss and strength building. I feel great! At one point, the app was a little buggy and frustrating, but it has improved a lot."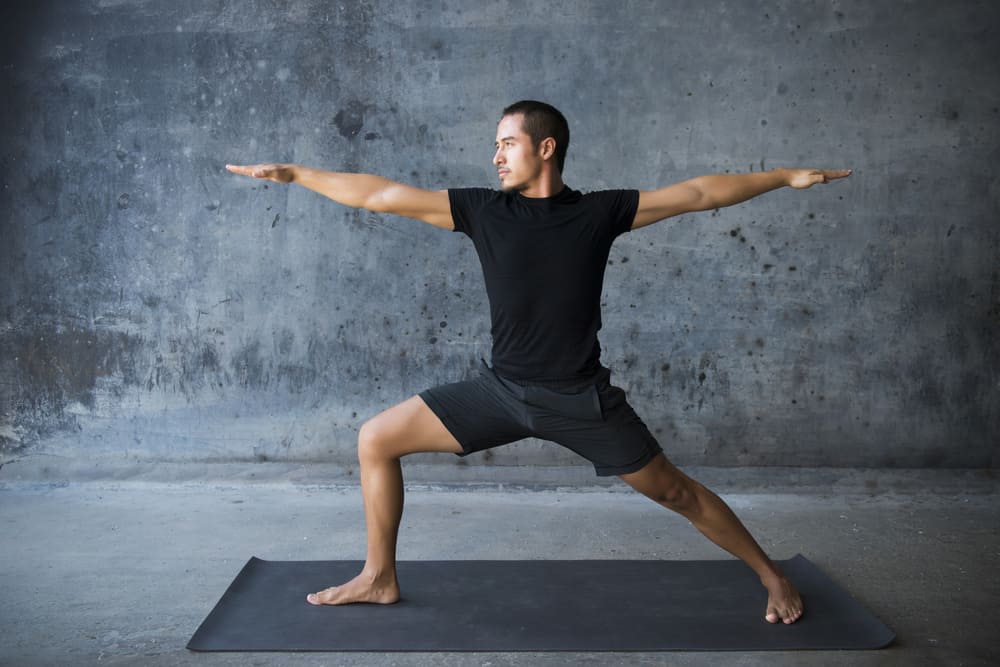 Bottom Line
Bottom Line on DDP Yoga Results
For a moderately tiny investment of your money, effort, and time, this system is said to provide you with a reasonable and safe method of working out to get toned. Some of the research supports yoga aiding in weight-loss, but there isn't much information on how this specific program can help.
Plus, the system can be quite expensive, which is why is important to choose a program that is comprehensive and is actually backed by multiple clinical studies.
One of the best clinically-backed weight-loss programs we have ever seen is one called Noom, which uses psychology to help users make lasting weight change. Custom meal plans, 1:1 health coaching, educational lessons, daily goals, and health tracking tools are just a few of the features offered in the app. Plus, with Noom you can take advantage of a free trial offer for a limited time.
Learn More About Noom »