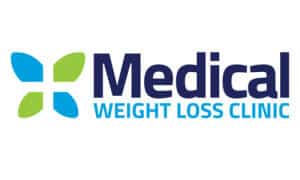 Give me two minutes and I'll tell you whether the Medical Weight Loss Clinic actually works. Our review scrutinized the ingredients, side effects, clinical research and level of customer care. Furthermore, we looked at hundreds of dieter comments and customer responses. Then, we condensed and summarized to give you the info you need.
What is Medical Weight Loss Clinic?
First off, the Medical Weight Loss Clinic is a customize weight-management program. Visiting a local center for a consultation is the first step. After your assessment, a plan is tailored to your needs. One benefit is the availability of the virtual clinic.
Medical Weight Loss Clinic was founded in 1986. The services are available at local offices and virtually. We like that there's success stories on the official website and that some of the programs may be covered by insurance, but read on…
Steep Price – "A Consideration?"
The first thing dieters may want to consider with this program is overall cost. "The cost of Medical Weight Loss Clinic programs are quite high,"said our Research Editor. "Some dieters have spent hundreds of dollars to lose weight, but have not seen the results they're after."
One person commented, "The perception program was the one I was on, I paid $600.00 for it and the pills don't even work so I switched and those pills don't work either."
"I joined MWLC. First, they say lose a dollar a pound and you don't eat either food. It cost me nearly $400 to sign up," revealed one dieter.
We found Medical Weight Loss Clinic reviews where customers weren't concerned about the price.
"I was willing to pay the high price because I finally lost weight,"reported a dieter.
Scroll below for one of the best products we've seen over the last year.
Medical Weight Loss Clinic Complaints – "Another Concern?"
Not every review of Medical Weight Loss Clinic was glowing. One stated, "The diet is something anyone at home should already knows how to do or should already know what you should eat to lose weight, such as chicken breast, fruit, veggies, and light on the carbs or whole grain carbs, and lots of water."
Another mentioned, "I have not eaten anything but the instructed foods and nothing is working. I'm currently looking into other options."
On the other hand, there were positive Medical Weight Loss Clinic reviews from customers.
"I love how physically capable I feel now. I can run, jump, and push myself like I never could before," commented a customer.
"For the first time I feel like I don't have to struggle anymore. With the endless support of the staff, I am here," reported another.
Our research has revealed if there is some particular aspect of a diet program that's concerning, like being connected to negative comments, the chances of long-term success are limited. Therefore if the Medical Weight Loss Clinic program does lead to a unhappy dieter, this could be a dilemma.
The Science – "Solid?"
The official website doesn't provide solid science supporting the weight-loss claims made by Medical Weight Loss Clinic. In fact, after a bit of digging, we found that the program is similar to other weight-management plans on the market (eat a balanced diet and exercise). At DietSpotlight, research is imperative to the review process. When there are no studies available, we become concerned.
The Bottom Line – Does Medical Weight Loss Clinic Work?
So, should you spend your money on the Medical Weight Loss Clinic? Well, we like that they offer a virtual program and that we found some positive customer comments. On the other hand, we did not find any actual science or clinical research that proves this choice is any better than others out there and that leaves us with reservations. Moreover, we're concerned about the high price and customer complaints we found on the web.
If you'd like to get rid of more pounds, then we encourage you to go with a diet program or product that does not cost you an arm and a leg, is easy to use anywhere and is backed by solid customer support.
Among the best products we've seen in 2016 is one called Leptigen. Its formula is a unique combination of four key ingredients, which have been shown in clinical testing to possibly elevate metabolism and assist with fat loss. User comments found on the internet reveal people are seeing great results.
The makers of Leptigen are so confident in their product they're offering a Special Trial Offer, which is very encouraging.