Plexus Joyome Review

- 17 Things You Need to Know
Plexus Joyome is said to contain the "recipe for beautiful skin," which helps "correct signs of aging" and delivers "results you'll love." Naturally, this caught our attention, so we had to find out if this skincare duo is actually backed by science.
Our research team scrutinized the ingredients, side effects, and any clinical studies behind these Plexus beauty products. They also read user feedback and comments posted online. To give you the final verdict, we compressed all the details into this Joyome review.
Plexus Joyome can be purchased through their Official Site.
Overview
What is Plexus Joyome?
To start with, Plexus Joyome is a "power-packed," two-step skincare system aiming to correct visible signs of aging, target discoloration, fine lines, and wrinkles, and replenish the skin's natural moisture barrier. Without any synthetic fragrances, formaldehyde, parabens, or harmful chemicals and irritants.
These two products include the following:
Joyome Illuminating Day Serum
Applied in the morning to help plump the skin, reduce wrinkles, minimize pores, deeply moisturize, combat free radical damage, brighten the complexion and reduce puffiness and dark circles under the eyes.
Joyome Intensive Overnight Repair
Applied in the evening to exfoliate dead surface cells, improve skin clarity, lighten dark spots, minimize redness, improve elasticity, and enhance skin texture/smoothness.
Joyome Collagen Complex
The product is the latest addition to their skincare line. It is not the third step, rather a supportive option to your skincare. This dietary supplement helps hydrate while providing some of the same ingredients to support your skin. By drinking this supplement, you can avoid collagen breakdown and boost collagen production.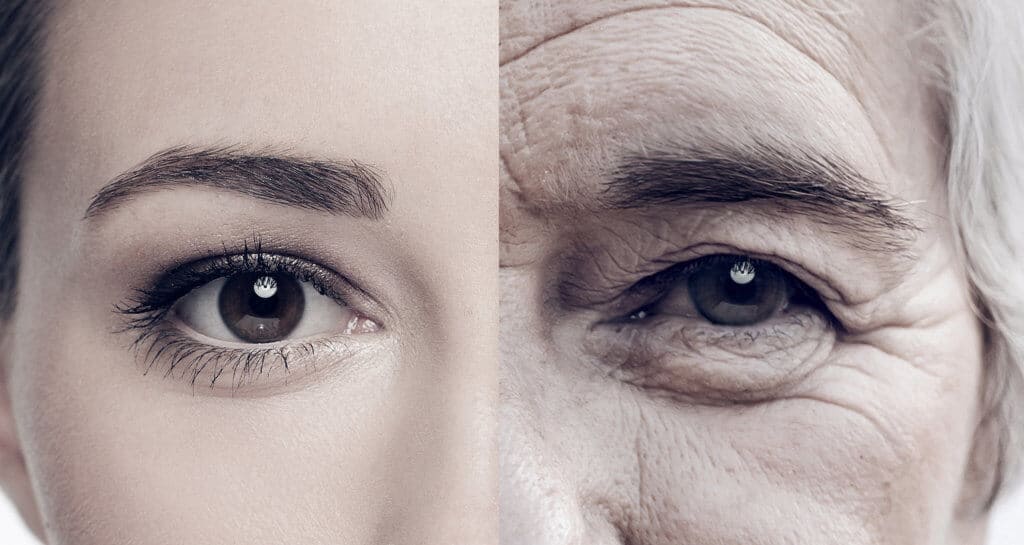 How Did Plexus Joyome Start?
Plexus Joyome came about with the idea of clinically studied ingredients leading to fast and noticeable skincare results. It is new for 2018 and endorsed by Dr. Sarvenaz Zand, an internationally-renowned expert in dermatology. These beauty products are part of several lines; skincare, weight loss, nutrition, and personal care products available in the Plexus range.
Plexus Customer Service
Plexus Worldwide, LLC is the MLM company behind the Joyome anti-aging treatments, a business dating back to 2008. We pulled up their BBB page, and they have a solid A+ rating from the Better Business Bureau.
To get in touch with Plexus Worldwide, LLC customer service, you can contact:
Plexus Headquarters

9145 E Pima Center Pkwy

Scottsdale, AZ 85258-4627

Phone: (480) 998-3490
Scroll below for one of the best products we've seen over the last year.
Claims
Plexus Joyome Claims
Plexus Joyome reputation is "where skincare meets joy, where science meets beauty, and where you meet the best skin of your life." The 2 products contain 11 multi-active ingredients, as well as a patent-pending Microbiome Balancing Complex and a patented HydraLipid Delivery System to address all visible signs of aging.

Ingredients
Plexus Joyome Ingredients
Plexus Joyome ingredients include:
Hyaluronic Acid
Naturally found in the human body and sometimes used in skincare products and medicine; hyaluronic acid attracts moisture, and according to the Journal of Cosmetic Dermatology, helps "improve tissue hydration."
Argireline Peptide
A synthetic peptide often used in anti-aging products and anti-wrinkle treatments.
Niacinamide
Niacinamide is a form of vitamin B3 with skin benefits when applied topically.
Ceramides
Lipid molecules or oils (fats) are naturally found in the skin. Based on research presented in the Journal of the American Academy of Dermatology stated ceramides "CERs are being used in skin-care products to improve or restore skin barrier function."
Eyeseryl Peptide
Also known as acetyl tetrapeptide-5, this short peptide may help minimize the appearance of puffiness and dark circles under the eyes, according to an article on ResearchGate.
Red Clover
Red clover contains polyphenols (plant-based micronutrients) to combat damaging free radicals.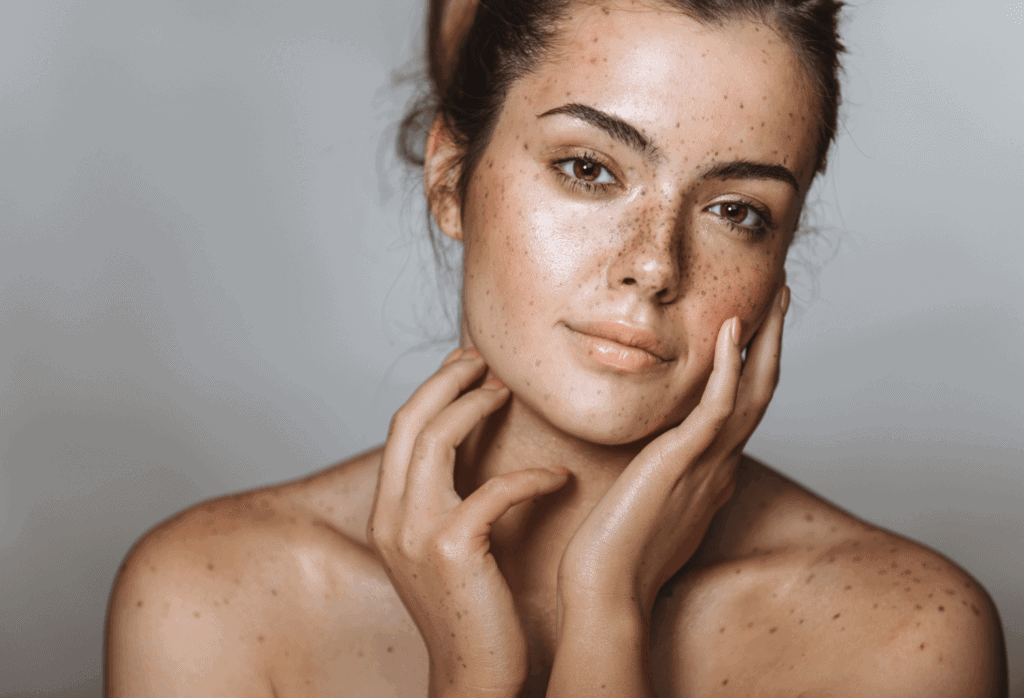 Matrixyl Peptide
A synthetic peptide found in a variety of anti-wrinkle products. According to the journal Clinical, Cosmetic and Investigational Dermatology, in-vitro and clinical studies suggest "matrikine-like peptides can enhance the production of collagen and promote skin rejuvenation."
Retinoid Ester
Retinoid ester is more bioavailable but less irritating to the skin. The Journal of Cosmetic Dermatology concluded retinoids, when combined with lactic acid and salicylic acid "produced acne improvement after 4 weeks of cumulative improvement at 8 weeks."
Azelaic acid
A naturally occurring compound is taken from whole grains. It is often used in topical skincare products to help reduce redness and acne, minimize the appearance of age spots and sun damage, says MedLinePlus.
Bakuchiol
Bakuchiol is an antioxidant taken from the seeds of the Babchi plant. According to the International Journal of Cosmetic Science, "bakuchiol can function as an anti-aging compound."
Lactic acid
According to the journal Clinical, Cosmetic and Investigational Dermatology, "an antiaging skincare system containing AHAs (lactic acid) and vitamins significantly improves the skin including wrinkles and skin texture."
Benefits
Plexus Joyome Benefits
Plexus Joyome benefits may include:
Replenished moisture levels
Reduced fine lines and wrinkles
Brighter skin tone
Smoother complexion
Enhanced clarity
Diminished crow's feet and dark circles
Less puffiness
Plumper skin
Fewer acne blemishes
Reduced age spots and sun damage
Stronger skin barrier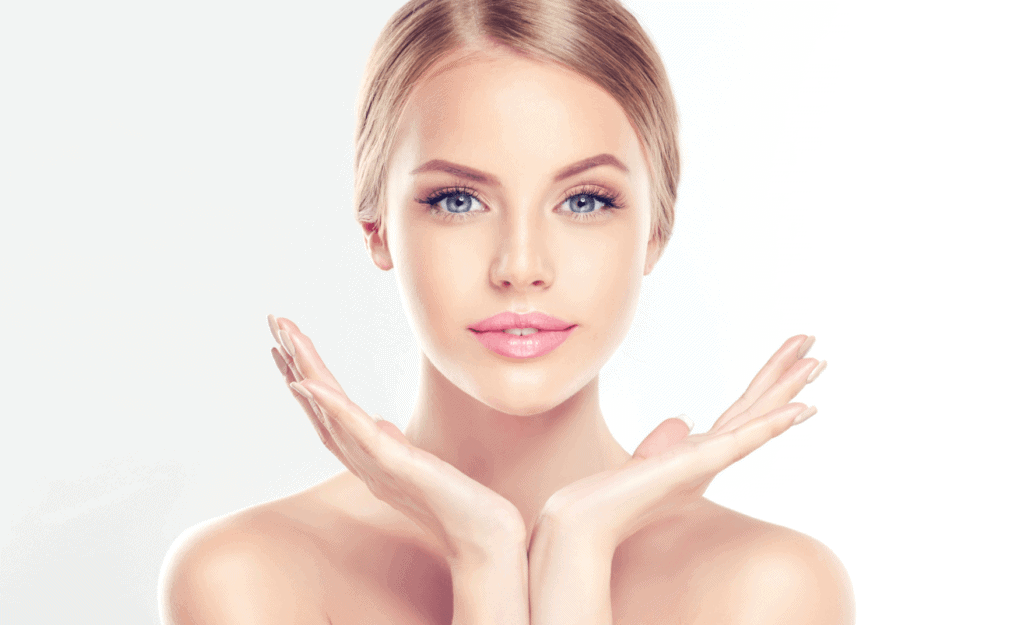 Does Plexus Joyome Work?
Will the Plexus Joyome anti-aging system work, or is it just a scam? Well, Plexus Worldwide explains the benefits of Plexus Joyome ingredients and the impact on the skin. They also elaborate on how the Microbiome Balancing Complex and HydraLipid Delivery System aid the skin.
While we didn't find any clinical study results specifically for these products, we found some research supporting some Plexus Joyome ingredients' effectiveness.
According to the Journal of Drugs in Dermatology, "HA formulations…led to significant improvement in skin hydration and elasticity [and] associated with significant reduction of wrinkle depth."
The Journal of Cosmetic Dermatology concluded, "niacinamide improves the surface structure [and] smoothes out wrinkles."
How to Use Plexus Joyome
To use Plexus Joyome, you follow these steps:
Wash your face morning and night with your favorite cleanser.
Gently apply three pumps of the Joyome Illuminating Day Serum to the face and neck areas each morning (apply gently to orbital bone), followed by your sunscreen.
You can also apply makeup afterward if preferred.
At night, gently apply three pumps of the Joyome Intensive Overnight Repair to the face and neck areas.
Side Effects
Potential Plexus Joyome Side Effects
While there are no reports of side effects from Plexus Joyome, there's a chance some may notice side effects from Joyome ingredients, including:
Skin irritation
Itching
Burning
Redness
Skin discoloration
Plexus Joyome Product Warnings
While we didn't spot any specific Plexus Joyome warnings on the website, some things to keep in mind are:
Do not apply Plexus Joyome products to the broken or damaged skin.
Be sure to apply sunscreen during the daytime to prevent further sun damage.
Keep Plexus Joyome out of eyes.
Keep these products out of reach of children.
If you have a specific skin condition/issue, consult a doctor/dermatologist before using Plexus Joyome.
If you are pregnant, have any health conditions, or are taking any medications, you may want to speak with your doctor before trying any new beauty products.
Any Plexus Joyome Lawsuits?
We did some digging around the web but didn't come across any Plexus Joyome lawsuits.
Where Can You Buy Plexus Joyome?
You can buy Plexus Joyome, as well as other Plexus supplements, directly from the main website.
There is also a 60-day money-back guarantee provided, so you can return these skincare products within the first 60 days for a full refund if unsatisfied. If you decide you need to request a refund, you should contact the following:
Plexus Customer Service at cs@plexusworldwide.com or 480-998-3490.
Cost
How Much Does Plexus Joyome Cost?
The Plexus Joyome price options are:
Joyome Illuminating Day Serum $80
Joyome Intensive Overnight Repair $85
Joyome Essentials Combo retail price $153
Joyome Essentials Combo preferred customer price $130
Joyome Essentials Combo ambassador price $115
To get the preferred customer price, you need to subscribe to the auto-shipment of Plexus Joyome to be billed automatically and sent new products and get the ambassador price; you need to become a Plexus Ambassador.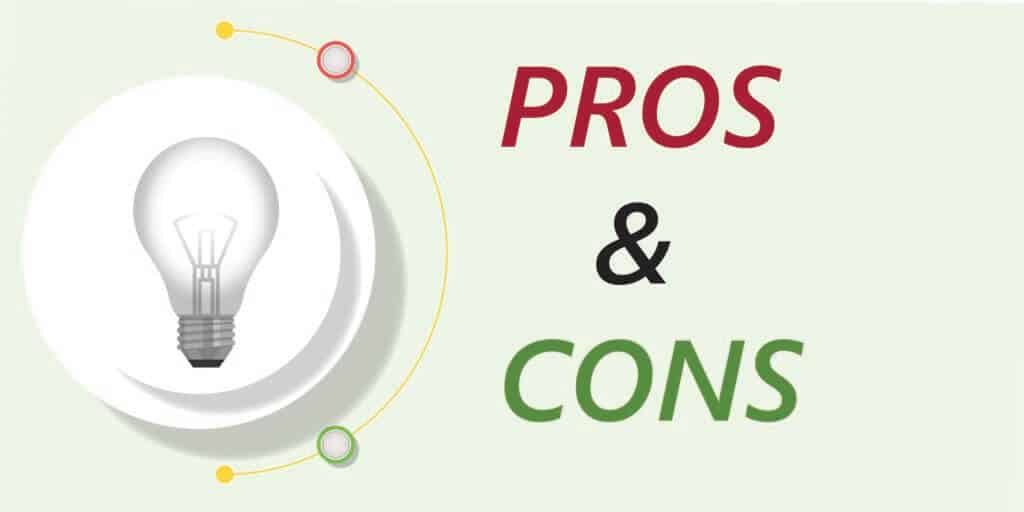 Plexus Joyome Pros
Plexus Joyome contains ingredients supported by published research.
There is a 60-day money-back guarantee provided.
A few user testimonials are posted on the website.
Parabens, harsh chemicals, synthetic fragrances, phthalates, and formaldehyde are not used in these products.
Plexus Joyome treatments may help moisturize the skin.
Plexus Joyome Cons
Plexus Joyome products are not available in stores.
Certain ingredients in these anti-aging treatments may irritate some skin types.
The actual amount or percentage of each ingredient used is not specified.
Not much user feedback is available.
Plexus Joyome Alternatives
There are alternatives to Plexus Joyome beauty products as well. Here are some other anti-aging skincare options:
TULA Anti-Aging Discovery Kit
Meaningful Beauty
Dr. Dennis Gross C+ Collagen Deep Cream
SkinCeuticals C E Ferulic Serum
Paula's Choice RESIST Anti-Aging Clear Skin Hydrator
Olay Regenerist Micro-Sculpting Cream
The Better Skin Co. Better Skin Mirakle Cream
Shiseido BENEFIANCE WrinkleResist24 Day Cream
Neutrogena Healthy Skin Anti-Wrinkle Night Cream
GLAMGLOW DREAMDUO Overnight Transforming Treatment
Clinique Smart Custom-Repair Serum
Fresh Lotus Youth Preserve Face Cream with Super 7 Complex
What Users Are Saying
What Users Are Saying
"I use this daily. It's like getting cushions for my joints and vitality and energy. My skin and digestive system loves it. I feel so much better."
"Price goes up every month – Product is great but can't afford it any longer as the price literally goes up an extra $3.00 EVERY month."
"I ordered this for my wife and she loves it."
Bottom Line
The Bottom Line on Plexus Joyome
Plexus Joyome is a unique skincare solution from the makers of Plexus Slim. Based on research, some may notice results. We noticed this being featured on the main page, possibly connecting skin health with overall wellness.
Proper skincare, regular exercise, and a healthy well-balanced diet plan are all important if you want to look and feel your best. Aside from Plexus Joyome topical treatments addressing the skin on your face and neck areas; you may want to consider healthy lifestyle changes.
One weight-loss app we've fallen in love with is Noom. This program is clinically proven – shown to help you lose weight and keep it off with human coaching and personalized meal plans.
The makers of Noom are so confident in their weight-loss app; they are even offering a free trial offer.
Learn More About Noom »