Ultra Cavitation Review

- 13 Things You Need to Know
Ultra Cavitation offers a quick and noninvasive fat removal technique. Every weight loss strategy that claims to be fast and easy deserves a thorough investigation, and Ultra Cavitation is no exception for our team.
This procedure might look cutting edge since it takes only about 30 minutes per session in a spa, but we decided to look past the convenience of time saved.
The lack of evidence that any laser treatment can help you lose weight should be an immediate concern to all. Just because it can help you lower your fat cell count doesn't mean you are free from any diet changes or exercising if you wish to actually lose weight.
With hours of gathering information on the treatment our experts found the following.
Overview
What is Ultra Cavitation?
Firstly, Ultra Cavitation is an ultrasound weight-loss procedure available at salons and other outlets. A doctor doesn't need to be present for the treatment. After multiple sessions, users are supposed to see a reduction in inches, not pounds.
There's no information on when the treatment first started. We know any person or business can buy an Ultra Cavitation machine for skin tightening online.
This procedure uses cavitation technology (ultrasound) to attack fat deposits that have proven a daunting task to shed off despite the dieting and regular exercising. Problematic areas that need the attention of Ultra Cavitation may include:
Inner knees
Male breast
Upper arm
Buttocks
Love handles
Abdomen
Ultra Cavitation cellulite removal may result in smoother skin – but, not sustainable weight loss.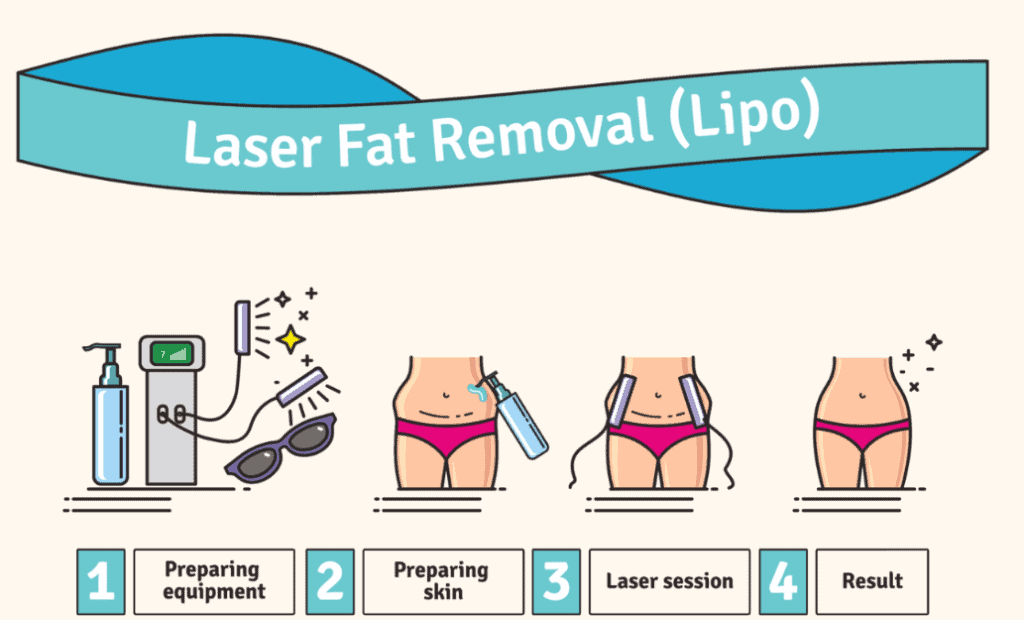 Ultra Cavitation Competitors
How is Ultra Cavitation Performed?
The procedure works on the principle of low frequency. Ultrasounds are elastic waves that are not audible to people (above 20,000Hz). A piezoelectric effect produces the waves by the use of quartz or ceramic substance.
The sound produced is easily propagated through various physical states be it solid, liquid or gaseous forms. Therefore, Ultrasound Cavitation is an application that uses ultrasound, without any surgical operations needed, to efficiently transmit an energy signal through human skin disrupting adipose tissue.
Scroll below for one of the best products we've seen over the last year.
Does Ultra Cavitation Work?
Ultrasonic cavitation fat reduction is performed with the aim of revamping the look of your body. In that way, yes, the procedure might work. But, if you're looking for weight loss you won't find that here. There's no evidence that any laser treatment works in this way, as per the Journal of Clinical and Aesthetic Dermatology.
Benefits
Ultra Cavitation Benefits
The procedure provides short-term results. Many clients have openly testified to having noted significant circumference reduction after a few sessions. However, others have noted no change after five or 10 treatments.
Just like weight loss supplements, no two people will have the same experience. Results will differ from one individual to another depending on body metabolism, tissue structure, targeted area, age and hormonal variations.
Probably the most important thing to remember is, just because you have fewer fat cells doesn't mean your other fat cells won't grow larger if you maintain an unhealthy diet.
Results
What Are the Ultra Cavitation Results?
During ultrasonic cavitation, how many sessions you need to undertake before you start noticing results depends on your body's response to the procedure. The claims of effectiveness are linked to the number of fat cells destroyed, according to ScienceDaily.
Similar Procedures
Is There an Ultra Cavitation Alternative?
Yes, a standard alternative to Ultra Cavitation lipo is Liposuction. Liposuction is similar since they are both aimed at removing/sucking excess fat from the body without causing adverse effects on nervous, muscular and vascular tissues.
It is of importance to note that Liposuction is surgical, unlike ultra cavitation. Ultra Cavitation lipo differs from conventional liposuction in that liposuction has a high possibility of health risks and side effects.
Additional non-surgical alternatives would be:
Ultra Cavitation vs Lipo Laser
For starters, Lipo Laser slimming machine is laser-based. The laser is directed towards the skin to tighten it and melt fatty tissue.
The laser is said to extend the burning effect to anything else it comes across including blood vessels.
The manufacturing company claims this is advantageous since it helps in the coagulation of the vessels.
The laser generates heat which triggers fatty acids metabolism causing the fat cell to release large amounts of energy, although the fat cells remain intact.
Ultra Cavitation vs Coolsculpting
Similar to Ultrasonic Cavitation, Coolsculpting targets large fat deposits and has no recovery time, meaning the patient can resume their usual work routine.
Ultra Cavitation Weight Loss Effectiveness
There are no long-term, weight loss benefits associated with Ultra Cavitation, or any procedure that works similarly.
You can melt and destroy tons of fat cells, but if your diet includes more calories than the body needs, extra fat will be stored in the remaining cells.
According to the Aesthetic Surgery Journal, "… the role of LLLT [low-level laser therapy] in noninvasive body contouring has been elucidated. The underlying mechanism of action still remains under debate, but there is evidence in the literature to show that this device works."
Ultra Cavitation Contraindications
As is the case with any procedure like this, Ultra Cavitation contraindications should be brought to all patients' attention and a medical report provided to ascertain their overall fitness. The procedure is not recommended for individuals below the age of 18 years.
Cost
How Much Does Ultra Cavitation Cost?
Ultra Cavitation cost is known to differ depending on the place you have your treatment.
Ultrasonic cavitation price can be expected to range from $250 to $350 per individual per session. It is advisable to research and weigh your options before getting the treatment.
The standard interval between individual Ultra Cavitation treatments is 72 hours to allow enough time for the body to recover.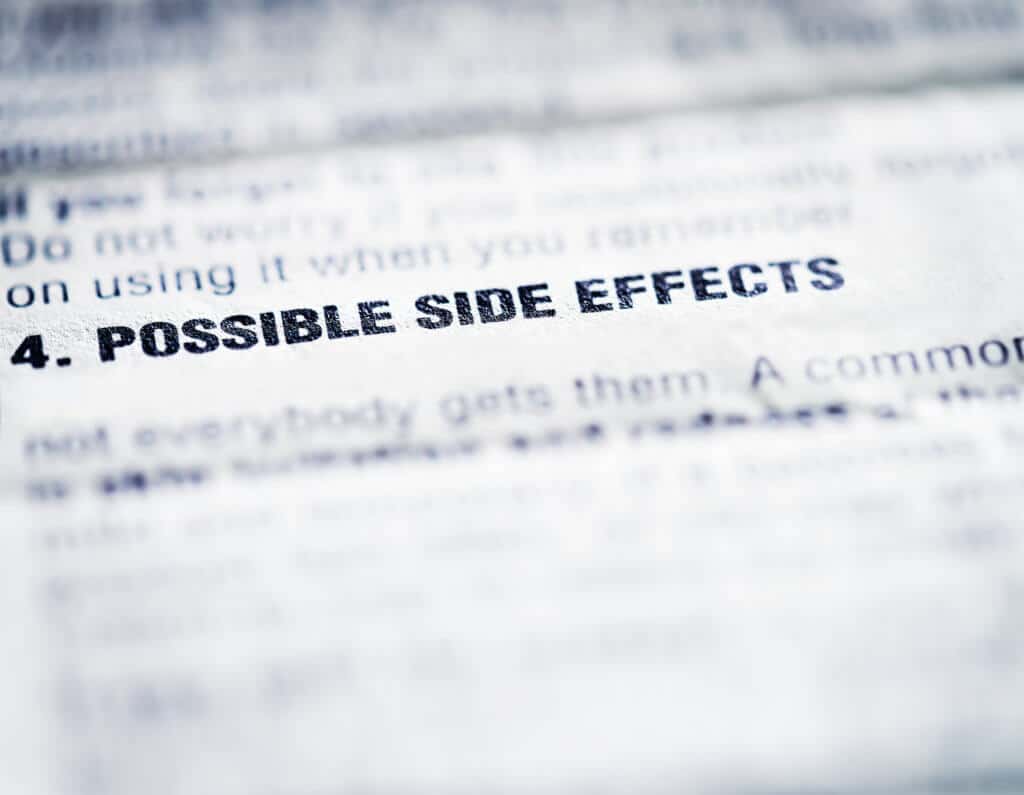 Side Effects
Ultra Cavitation Side Effects
Although Ultra Cavitation side effects are rarely heard of, that doesn't mean there are none. Side effects we found in reviews include:
Skin redness and irritation
Increased body temperature
Mild aches and pains
Increased thirst
Headache
After Care
What is the Ultrasonic Cavitation After Care?
The most important part of this process is to follow the ultrasonic cavitation aftercare instructions to achieve the desired results. To begin with, it is stated to refrain from alcohol. Alcohol is packed with calories with no nutritional value.
Other important aftercare considerations include:
Increase water intake
Choose healthier, nutrient-rich foods
Add daily exercise to tighten skin and lose any extra weight
Avoid fatty foods
Self-massage of the treatment area
What Users Are Saying
"I found a great deal on "Groupon" offering skin tightening for face. I was very skeptical whether this would even make a dent. I couldn't be more thrilled with my results! After 5 treatments, I've lost 4 inches, my clothing fits much better and I can finally see my waistline. Each treatment takes about 45 minutes n you can only do one area per visit. It doesn't hurt and there is NO downtime."
Bottom Line
The Bottom Line on Ultra Cavitation
Ultra Cavitation is a liposuction alternative for those wanting to lose weight. The procedures are expensive, but some do see results. However, this isn't always an option for all.
When you want to lose weight and keep it off, you have to make changes to your lifestyle that can be difficult to maintain. This made us go out in search of a means of helping men and women stick with the healthiest plans for the long-term and we found what we were looking for in Noom.
Noom is among the best weight-loss apps we've ever encountered. It offers clinically-proven results with human coaching, personalized menu plans and exercise tracking, among many other benefits and tools.
For a limited time, Noom is available as a 14-day trial for Dietspotlight readers.
Learn More About Noom »