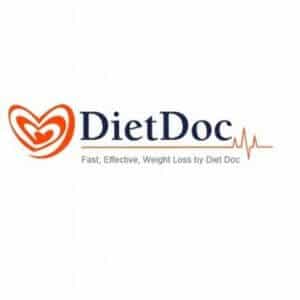 You're about to learn everything you need to know about Diet Doc weight-loss programs. Here at DietSpotlight, we created a comprehensive review, looking closely at the side effects, ingredients, scientific studies and level of customer care. Plus we scrutinized countless user comments that are posted on the internet. Finally, we summed up all of the data we collected in order to give you the bottom line.
What is Diet Doc?
First off, Diet Doc is a personalized weight reduction system that was created by Joe Klemczewski, PhD. The ingredients or components include personalized consulting, weekly weight-loss goals, behavioral changes, podcasts, webinars, tracking programs and meal planning. It is supposed to help anyone and everyone with shedding unwanted weight. It does not matter if you're trying to drop 10 or 100 pounds. There are three different program options mentioned on the official website, which include the 50-day, 100-day and 150-day programs. Locations are also provided on the main website in order to help you get started.
According to the website, Diet Doc has been around since 2007. A book and protein powder supplement are both for sale on the website. Some transformations (success stories) are provided as well. Also, this weight-loss approach has been featured in publications like Iron Man, Muscle and Fitness, and Muscular Development, but read on…
High Cost – "Is It Affordable?"
One drawback of Diet Doc is the high cost. According to our Research Editor, "This program costs between $499 and $999, depending on the option you choose. This is plain and simply not affordable for some dieters."
One person stated, "Tried the 150-day Diet Doc program. It's okay, but not worth the $999. I feel like I could have done this on my own. Sadly I did not reach my weight-loss goal."
However, a different individual said, "Diet Doc can help you shed some pounds. But it's definitely not easy."
Another posted, "Went ahead and decided to try Diet Doc. It's definitely helpful, but not as effective as I expected. It's costly too."
Scroll below for one of the best products we've seen over the last year.
Discouraging Comments – "Not Good"
Another issue is discouraging comments posted on the web. For example, one person reported, "The Diet Doc approach is too restrictive for me. You really have to cut calories and track everything. Just was not for me."
On the other hand, a different individual said, "Be ready for some serious eating changes. This system can work, but you are likely to have some Diet Doc side effects like serious hunger. Almost didn't finish."
"This weight-loss approach is not for everyone. I honestly believe there are less expensive alternatives to Diet Doc, which are just as good. Just depends on what you're looking for," revealed another.
According to our research, if there is a certain facet of a diet program that is very concerning or bothersome (high cost, discouraging comments, side effects) the probability of long-term success is slim. This means if Diet Doc weight-loss programs are too expensive for a lot of people to afford, this could be problematic.
The Science – "Any Presented?"
Well, since Diet Doc programs do encourage reducing your daily calorie intake and exercising, you should lose some weight. However, we did notice that the person behind this company is not a medical doctor, but rather just a PhD. This is clearly not the same thing. Furthermore, many people cannot afford this approach.
The Bottom Line – Does Diet Doc Work?
Now the moment you've been waiting for. Here is our bottom line on Diet Doc weight-loss. For starters, we appreciate that this is a supervised, personalized weight management program. It's also nice to see that it's suitable for people of all weights and sizes. However, we have some reservations about this method after reading some discouraging customer comments online. Also, we're concerned about the high price, which many dieters cannot afford.
If you really want to get started shedding some weight, then we advise you to choose a diet program or product that does not cost you an arm and a leg, is supported by numerous user testimonials and gives you a lot of bang for your buck.
Among the best products we've seen in 2016 is one called Leptigen. This supplement contains a unique combination of four ingredients, which have been shown in documented clinical research to help increase fat loss and spark metabolism. Be aware that we can't pinpoint any discouraging user feedback, and comments around the web reveal people are seeing excellent results.
The makers of Leptigen are so excited about their product they're offering a Special Trial Offer, which is very reassuring.