Trulean Review

- 11 Things You Need to Know
Trulean, as the name suggests, claims it is capable of making you lean with its ultimate fat-burning supplements. They add that all their ingredients are "backed by science." Can these products promote weight loss? Is it able to control your appetite as they claim?
We've done some in-depth research to determine if the claims being made by Trulean are factual, using legitimate scholarly sources, and have compiled everything you need to know about this company, its claims, and products. Don't forget to check out our final take after you've perused our research.
Trulean can be purchased through their Official Site.
Overview
What is Trulean?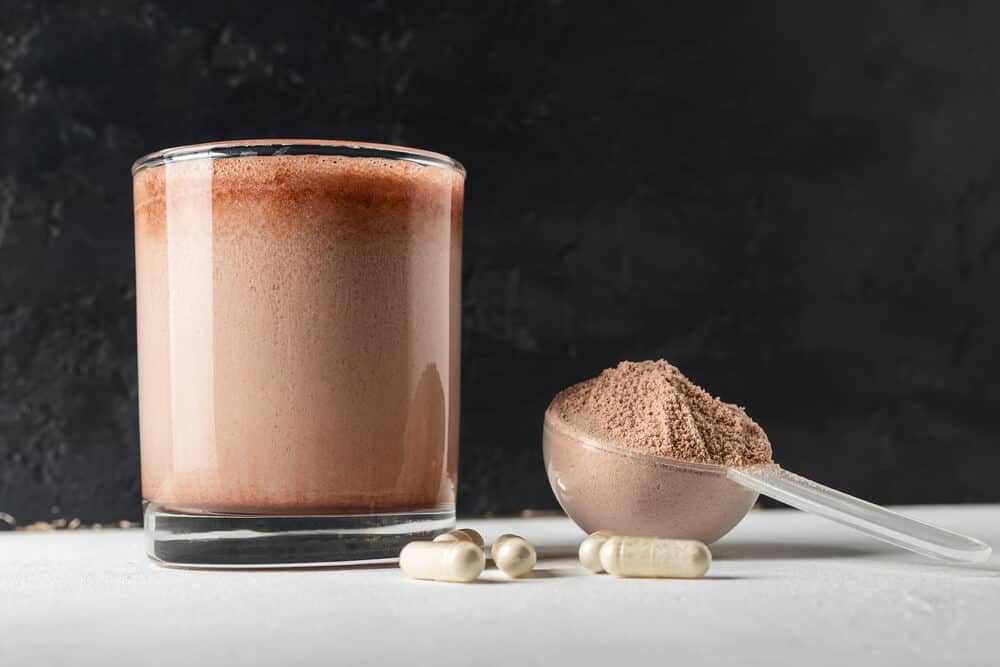 Trulean nutrition is a company that makes protein-based products, multivitamins, and weight loss pills meant to metabolize body fat, promote weight loss and improve alertness.
The protein-based products include whey protein isolate, which contains twenty percent milk protein and is full of extended and vital amino acids, active peptides, antioxidants, and immunoglobulins. Is there any research this kind of protein can aid in weight loss?
BioMed Central Nutrition Journal: This study was done on the effects on whey after eight weeks of usage concluded that administering whey protein isolate after strenuous exercise increased indices of body texture and workout performance.
Frontiers in Nutrition: Research shows that peri-exercise protein intake has a potentially advantageous position in optimizing physical accomplishment and ultimately impacting the successive healing procedures.
The Journal of Nutrition: This study revealed that plant-sourced proteins, particularly soy protein, might impede threat factors related to cardiovascular health issues. However, researchers noticed no extra impact of plant proteins on glucose homeostasis and physical texture.
Trulean Competitors
Company Bio
Who Makes Trulean?
Trulean Nutrition makes the Trulean line of products. Diana Keuilian is the sole founder of the company. Diana is also the author of The Recipe Hacker Confidential and The Recipe Hacker cookbooks and the creator of RealHealthyRecipes.com.
Diana started the business under the premise of creating a product line that replenishes & nourishes her family while helping anyone overcome their weight problems. Trulean Nutrition is a sister company to Fit Body Boot Camp, a renowned fitness company whose CEO and founder is Bedros Keuilian.
His company has been listed on Entrepreneur Magazine's list of top 500 fastest-rising franchises worldwide. They've also been featured three times on the Inc. 5000 list of fastest-growing companies that are privately operated.
Trulean Customer Service
The customer service department can be contacted through:
Telephone: (888) 638-3222
Email: orders@trulean.com
Address: 5867 Pine Ave, Chino Hills, California, 91709, United States
Hours:

8 am to 5 pm PST, from Monday to Friday
Scroll below for one of the best products we've seen over the last year.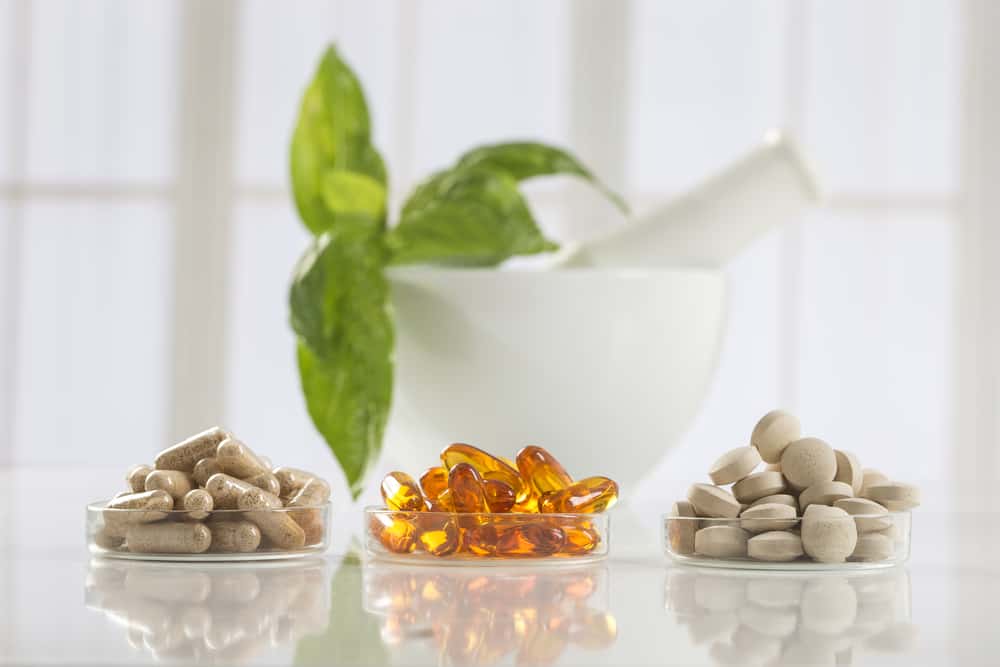 Product Line
Popular Products From Trulean
Some of the most popular products from the company include:
Immunity Booster Wellness Shot
Trulean Vegan Plant-based Protein
Ageless Super Greens
Premium Protein
Whey Protein
Multivitamin
Fish oil
Everyday Fit Hydration Formula
Everyday Fit Sticks
Everyday Energy
Claims
Trulean Claims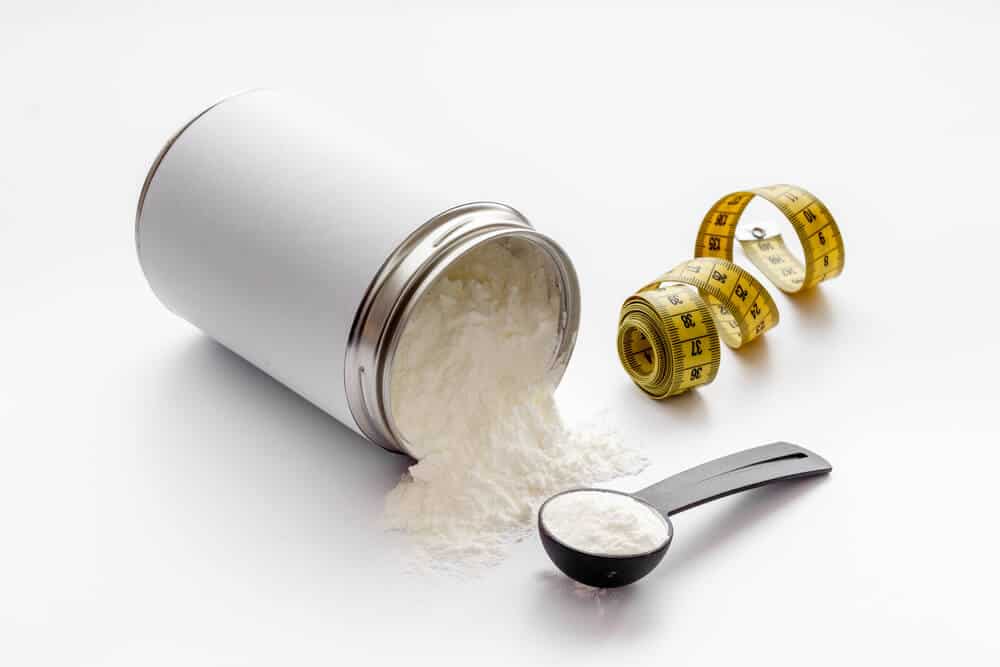 According to the developers of the Trulean line of products, they offer all-natural supplements that will curb cravings, increase metabolism, and boost your focus and energy.
Trulean Nutrition claims that its products will help promote weight loss by improving the body's metabolism, reducing cravings, boosting focus and overall energy levels, and promoting better health and fitness.
The products are plant-based, gluten, soy, and sugar-free; they are suited for all demographics as they are allergen-free and vegan-friendly.
Ingredients
Trulean Ingredients
Trulean nutrition has multiple products, and the ingredients depend on which you choose.
Immunity Booster Wellness Shot
The wellness shot contains:
Vitamin C

Turmeric

Lemonade flavor

Echinacea

Vitamin B12

Ginger

Zinc

Vitamin D

Astragalus
Trulean Vegan Plant-based Protein
The plant-based protein includes:
Gum blend

Sodium chloride 

Natural flavors

Cocoa powder

Monk fruit extract

Stevia leaf extract

Sunflower lecithin

Pea protein concentrate

Organic rice protein
Ageless Super Greens
Ageless Super Greens contains:
Barley grass powder

Spirulina powder

Kale powder

Stevia leaf extract

Chlorella powder

Organic wheatgrass powder

Alfalfa powder

Beetroot powder

Spinach powder

Parsley leaf powder

Natural flavors

Broccoli powder
Premium Protein
Trulean's Premium Protein contains:
Sodium chloride

Beetroot powder

Monk fruit extract

Xanthan gum

Stevia leaf extract

Natural flavors

Whey protein isolate

Dried strawberry

Sunflower lecithin
Whey Protein
The whey protein contains:
Whey protein isolate
Natural flavors
Xanthan gum
Stevia leaf extract
Sea salt
Monk fruit extract
Multivitamin
Ingredients found in the multivitamin includes:
Vegetarian capsules
Plant cellulose
Rice powder
Magnesium stearate
Silicon dioxide
Fish oil
The fish oil contains:
Gelatin
Glycerin
Purified water
Fish
Shellfish
Everyday Fit Hydration Formula
The ingredients in the Hydration Formula include:
Beta carotene

Citric acid

Natural flavors

Silicon dioxide

Stevia leaf extract

Turmeric

Monk fruit
Everyday Energy
The Everyday Energy contains:
Natural flavors
Silicon dioxide
Stevia leaf extract
Monk fruit extract
Beetroot powder
Citric acid
Does It Work?
Do Trulean Products Work?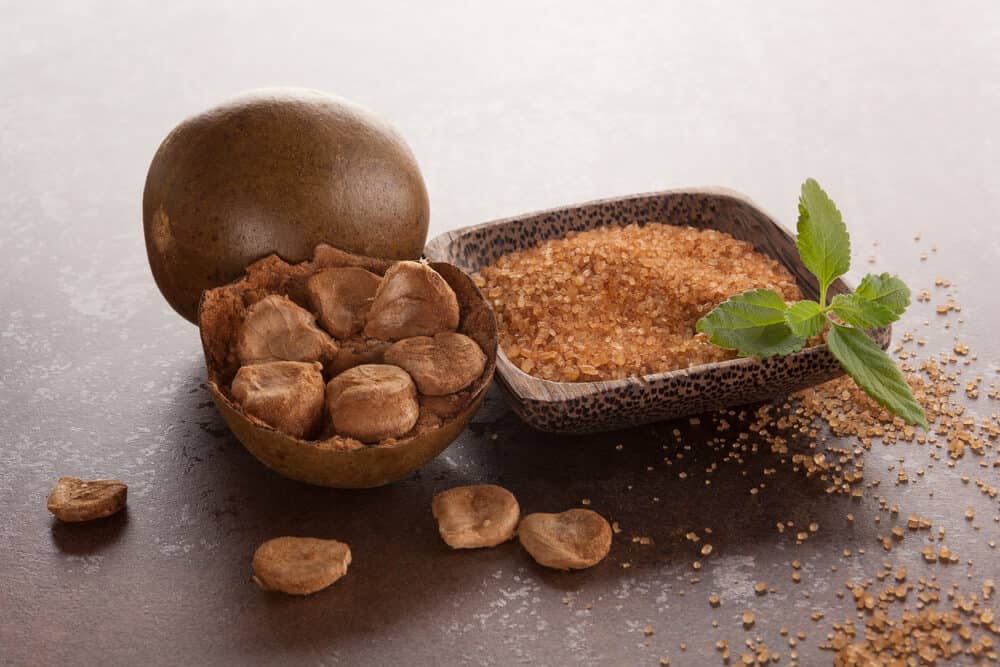 Trulean weight loss supplements contain a variety of ingredients, mainly protein. We looked in-depth into the product line and flavors used and came up with the following results:
Whey Protein
A study published in the Journal of Medicinal Food shows that whey protein enhances immune function.
According to The American Journal of Clinical Nutrition, a high whey protein enriched supplement preserves muscle mass during intentional weight loss in overweight people.
As obese people lose weight, they run the risk of muscle loss through sarcopenia. Whey protein may help preserve skeletal muscle mass and function when combined with a hypercaloric diet and resistance exercise.
Stevia Leaf Extract
According to The Journal of Nutrition, extensive research on stevia leaf extracts concludes that foods and beverages comprising authorized quantities of high-level stevia leaf extract sweeteners are safe for everyone.
A study found in Experimental and Toxicological Pathology states that the stevia leaf extract possesses antioxidant properties through its effective potent radical scavenging effects. The Open Obesity Journal states that the stevia leaf extract promotes caloric balance and is beneficial to creating a healthy dietary lifestyle.
Monk Fruit Extract
Multiple studies reveal that so far, monk fruit is a great alternative/natural sweetener that may assist with calorie management, immunity, and many other metabolism boosters. Although the research is new and ongoing, according to Sage Journals, it has been accepted in many countries globally, including North America and Asia.
Monk fruit extract has minimal influence on consumers' total daily energy intake, according to the International Journal of Obesity. However, monk fruit extract acts as a natural sweetener in various countries.
Beetroot Powder
Nutrients has been carrying out an intensive study on beetroot powder which has so far shown that is a favorable treatment in a spectrum of clinical pathologies linked with oxidative anxiety and inflammation.
One study published in The Journal of Food Composition and Analysis found beetroot to exhibit blood pressure lowering effects. It also improves exercise tolerance through increased oxygen uptake by the skeletal muscles. 
Silicon Dioxide
Silicon dioxide (SiO2) is a natural chemical blend of silicon and oxygen that benefits numerous food commodities as an anticaking component.
It is usually considered safe as a food supplement, but some entities are requesting more stringent protocols about the integrity and aspects of the silicon dioxide used in diets.
The International Journal of Nanomedicine adds that SiO2 nanoparticles are commonly utilized in the biomedical arena, like drug administration and gene treatment. Still, not enough is known about the biological consequences and possible dangers.
Pea Protein Concentrate
Pea protein has extensive antioxidant and antihypertensive properties based on studies published in the Comprehensive Reviews In Food Science And Food Safety Journal. The properties help in the overall promotion of body health.
Weight Loss
Trulean and Weight Loss
Most of the ingredients used in Trulean products seem to be natural sweeteners or antioxidants. Though they may help maintain the general body healthy, these ingredients provide minimal to no verifiable weight loss.
However, according to some research, whey protein supplements promote weight loss while sparing lean muscle in obese adults.
Nutrients says while research is ongoing, many athletes have been using beetroot as part of their exercise and nutrition regime which have been showing great results so far, but it is still early days yet.
For whey protein, a study published in Nutrition & Metabolism shows that the weight and fat reduction over six months considerably improved in the high protein group tested compared to the control group.
How to Use
How to Use Trulean Products
With Wellness Shot, Whey Protein, Everyday Energy, Everyday Fit, and Ageless Super Green, users add a packet or scoop, depending on the packaging, to 4oz to 8ozof water per day. However, when experiencing a cold, one can increase the intake to two packets per day.
Multivitamins and Sleepwell are supplements that come in capsule form. One capsule of Multivitamins should be ingested once in the morning, while users should consume three capsules of Sleepwell 30 minutes before sleeping.
Trulean Nutrition sells Fish Oil in the form of Softgels. Trulean Nutrition recommends individuals take a single serving (2 Softgels) of Fish Oil in the morning.
Cost
Cost and Where to Buy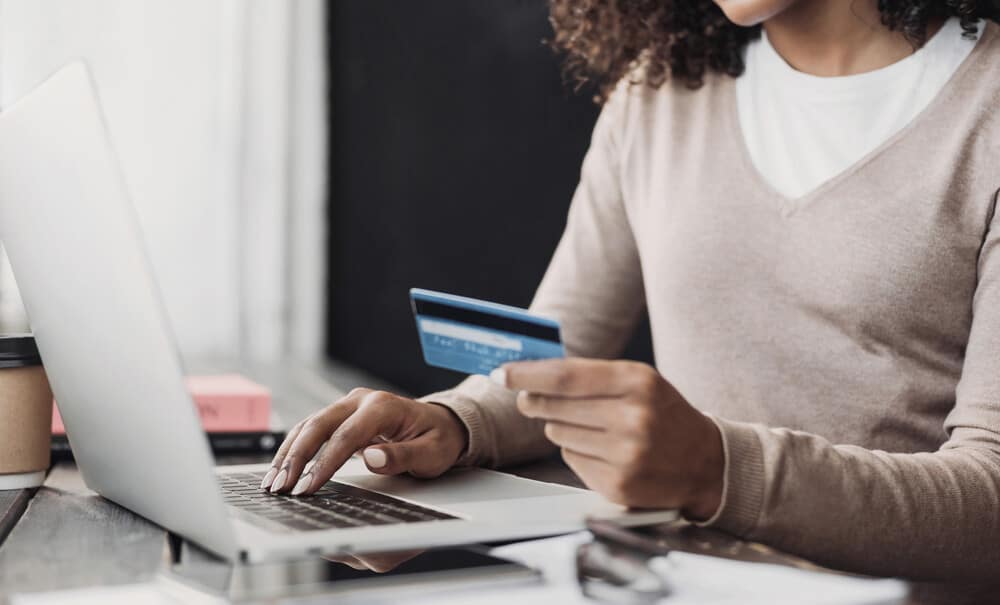 Trulean products are available on Amazon and the official website. Prices are as follows:
Immunity Booster Wellness Shot: $52.99
Whey and Vegan Premium Protein: $55.99
Ageless Super Greens: $47.99
Premium Protein: $55.99
Multi-Vitamin: $14.99
Fish oil: $14.99
Everyday Fit: $47.99
Everyday Fit(sticks): $35.99
Everyday Energy: $29.99
Pros and Cons
Pros and Cons
Pros
Some ingredients may boost health
Trulean offers a 30-day money-back guarantee
Cons
Some ingredients are not backed by science
Supplements may be expensive for some
There isn't a lot of research showing these products can help reduce weight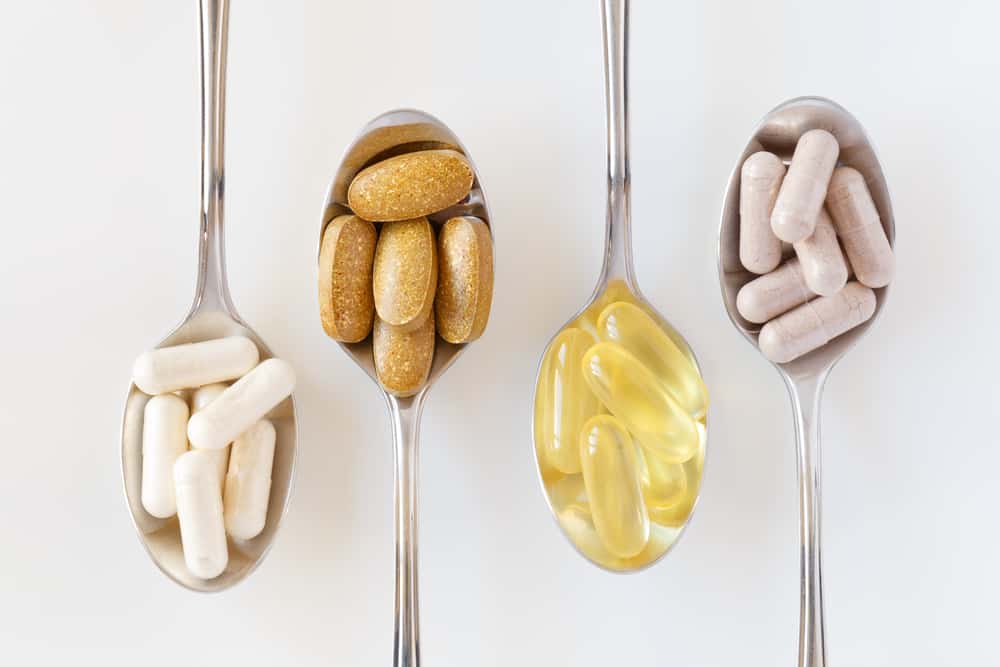 Bottom Line
Bottom Line on Trulean Results
Trulean seems to offer some good nutritional supplements, but their prices and lack of research have us worried. Although their company makes lots of claims about their products boosting health in different ways, there isn't a lot of evidence to prove that.
That is why it can be best to have a clinically-backed, customizable weight-loss program like Noom.
With color-coded food logging, custom meal plans, 1:1 health coaching, and health tracking tools, Noom helps guide users through their weight-loss journey without the need for restrictive dieting. This program was developed after years of research and is backed by tons of positive customer testimonials. If you are ready to lose weight with this system today, make sure to check out their free trial offer.
Learn More About Noom »